Béziers - Neussargues en Hiver (22 janvier 2017)
Béziers - Neussargues in Winter (january 22, 2017)

Mise en ligne / online since : 2017-01-26

En pratique, du fait des conditions météo, le reportage commence au PK 603,
peu avant Banassac-La Canourgue, et se termine à Neussargues. La couverture
neigeuse n'est pas très importante, et loin de ce qu'on pouvait observer
dans le Jura à la même époque... Sur la même ligne, voir aussi les reportages 06 et 22.
In practical terms, because of weather conditions, this set of pictures
begins at KP 603, near Banassac-La Canourgue, and ends at Neussargues.
There isn't a lot of snow, much less for instance than in the Jura mountains
at the same time... For the same line, see also reports 06 and 22.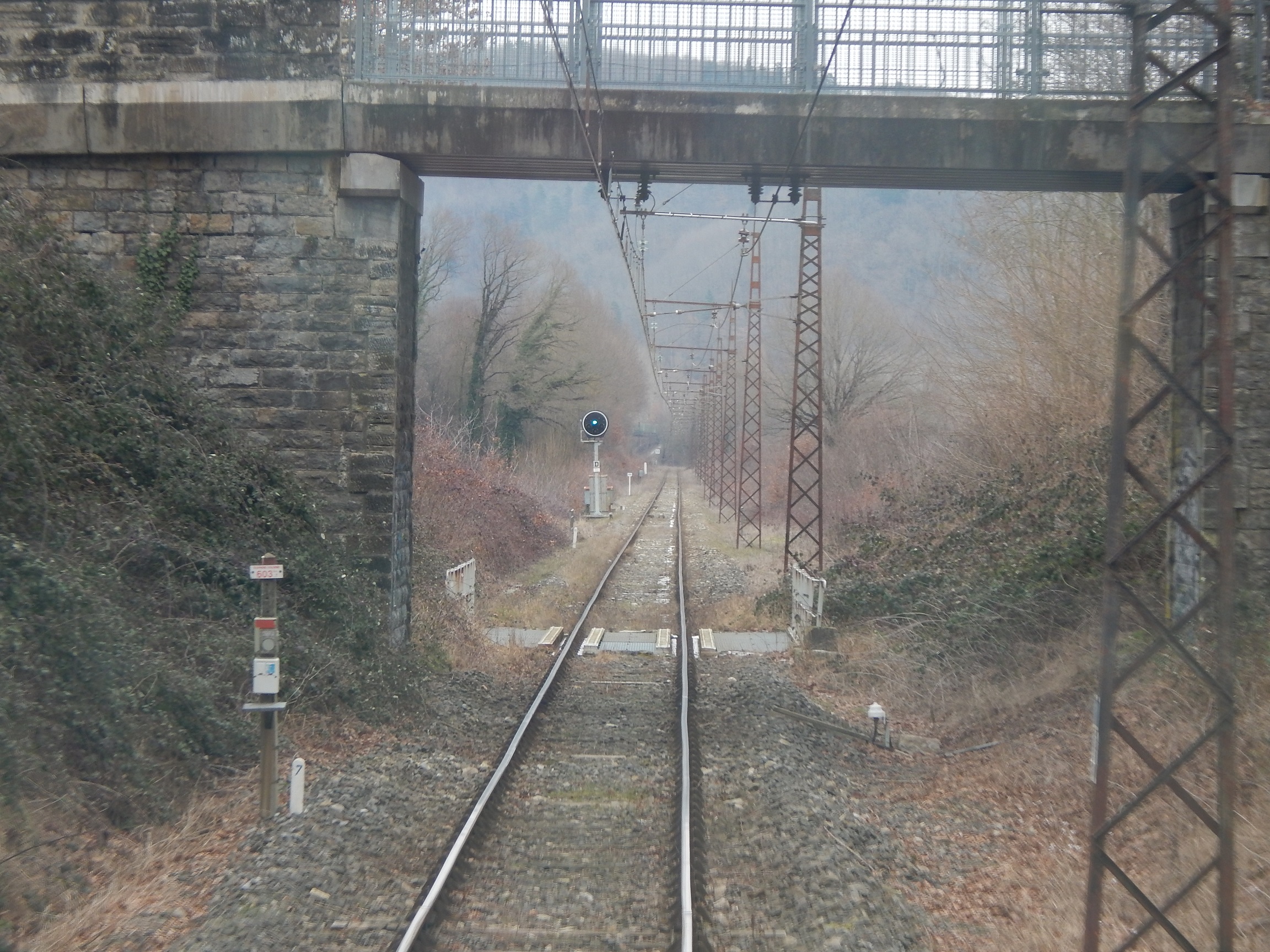 L722 PK603,7 Banassac 2017-01-22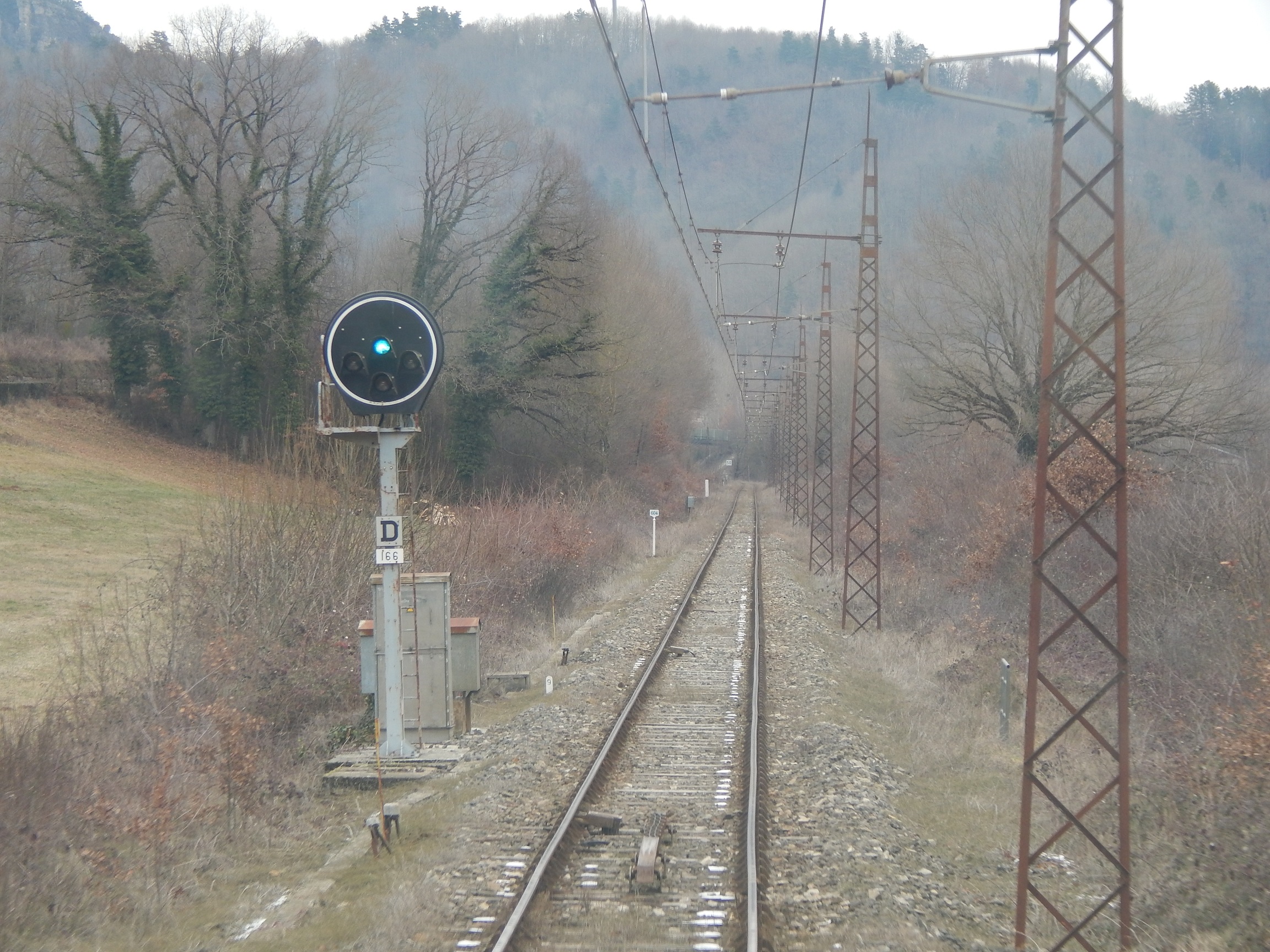 L722 PK603,9 Banassac 2017-01-22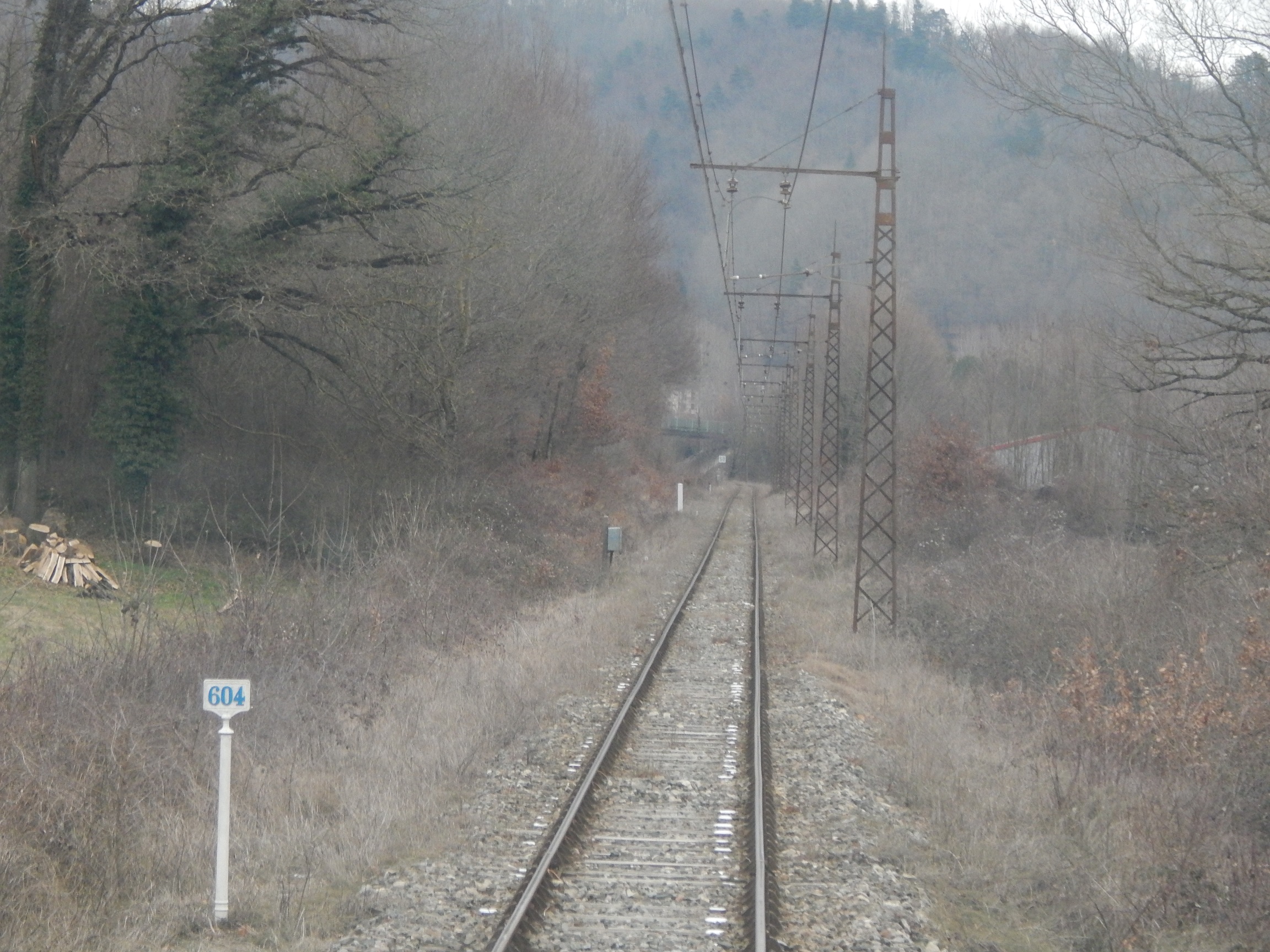 L722 PK604,0 Banassac 2017-01-22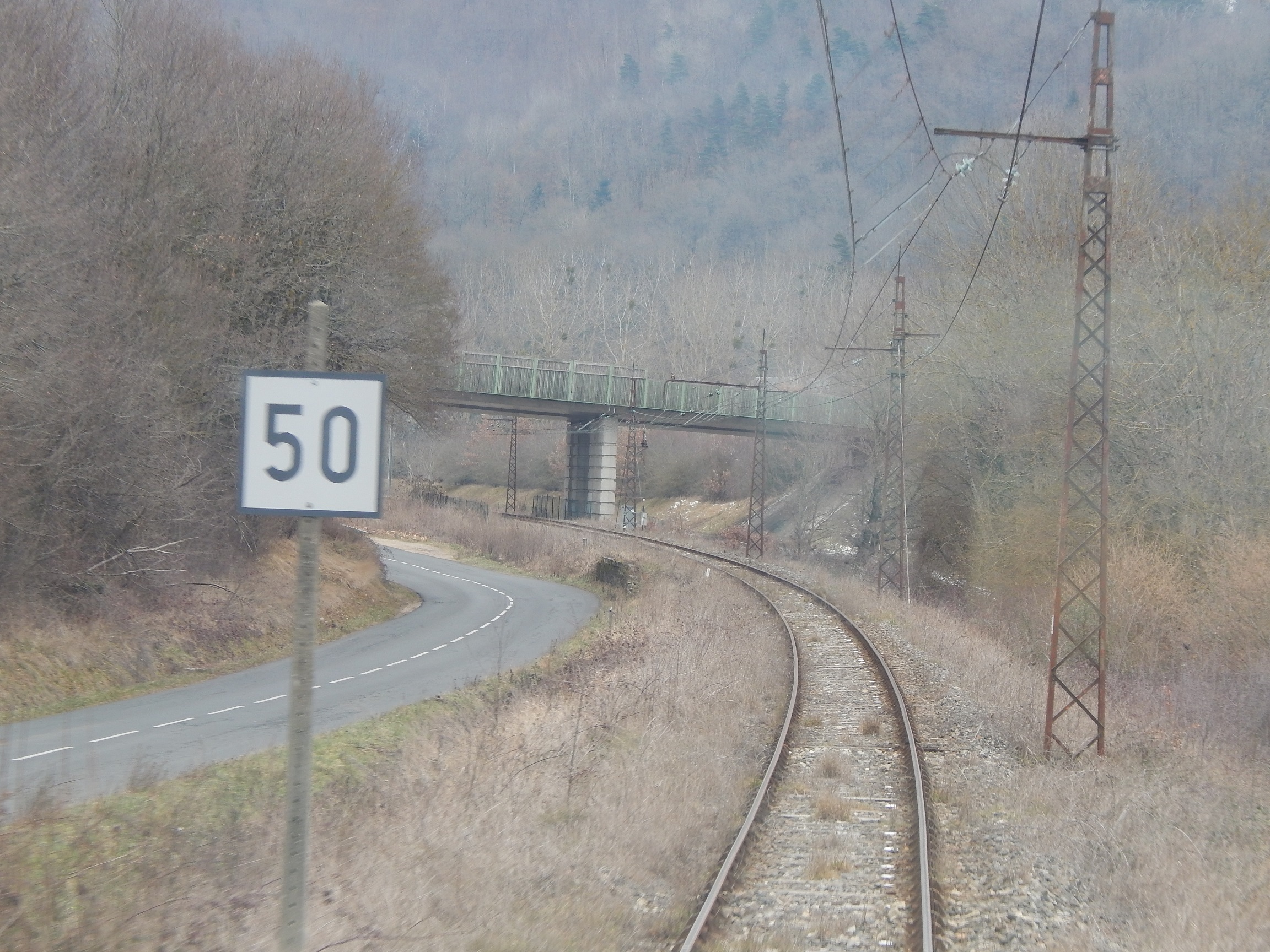 L722 PK604,5 Banassac 2017-01-22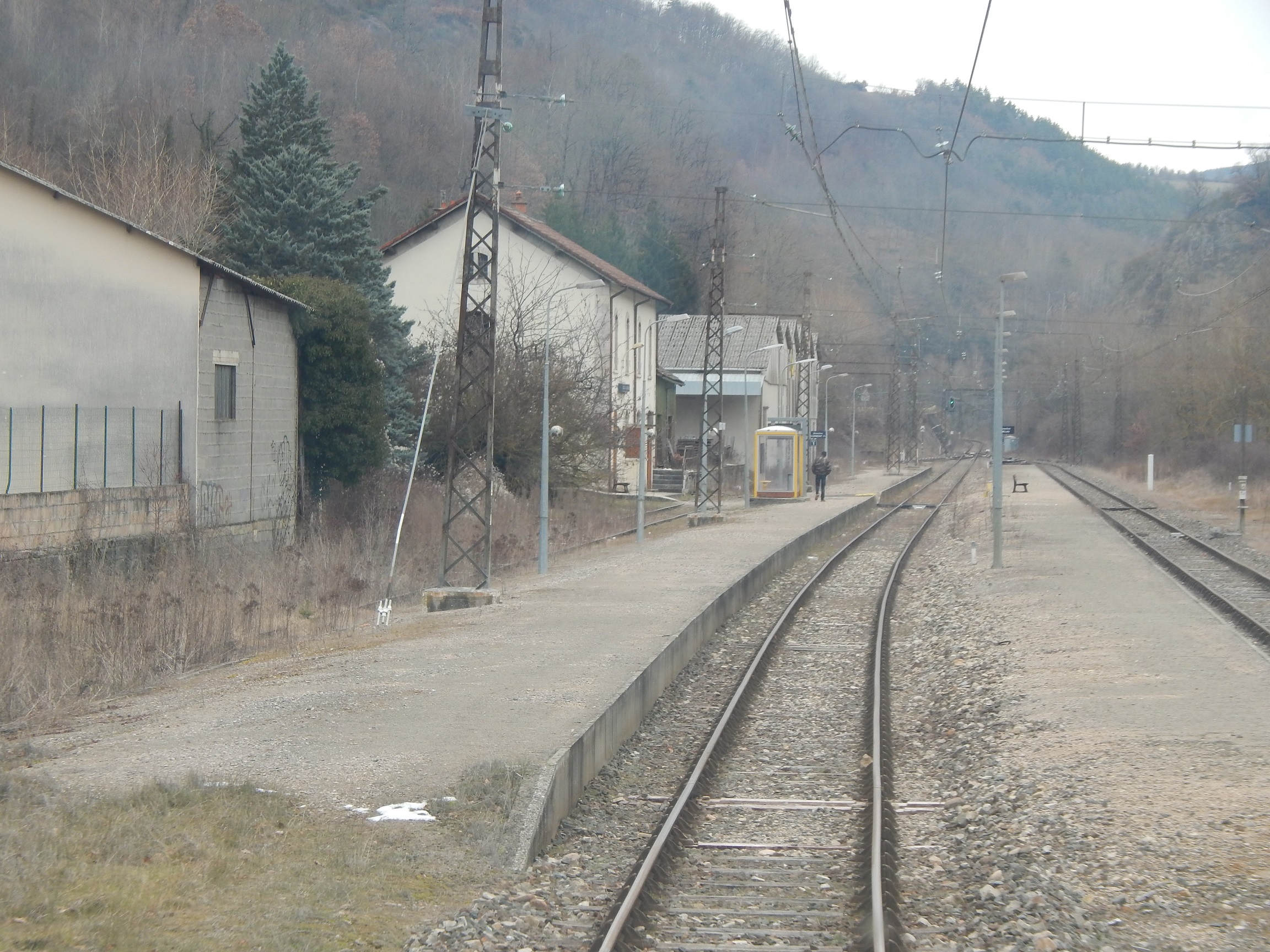 L722 PK605,4 Banassac 2017-01-22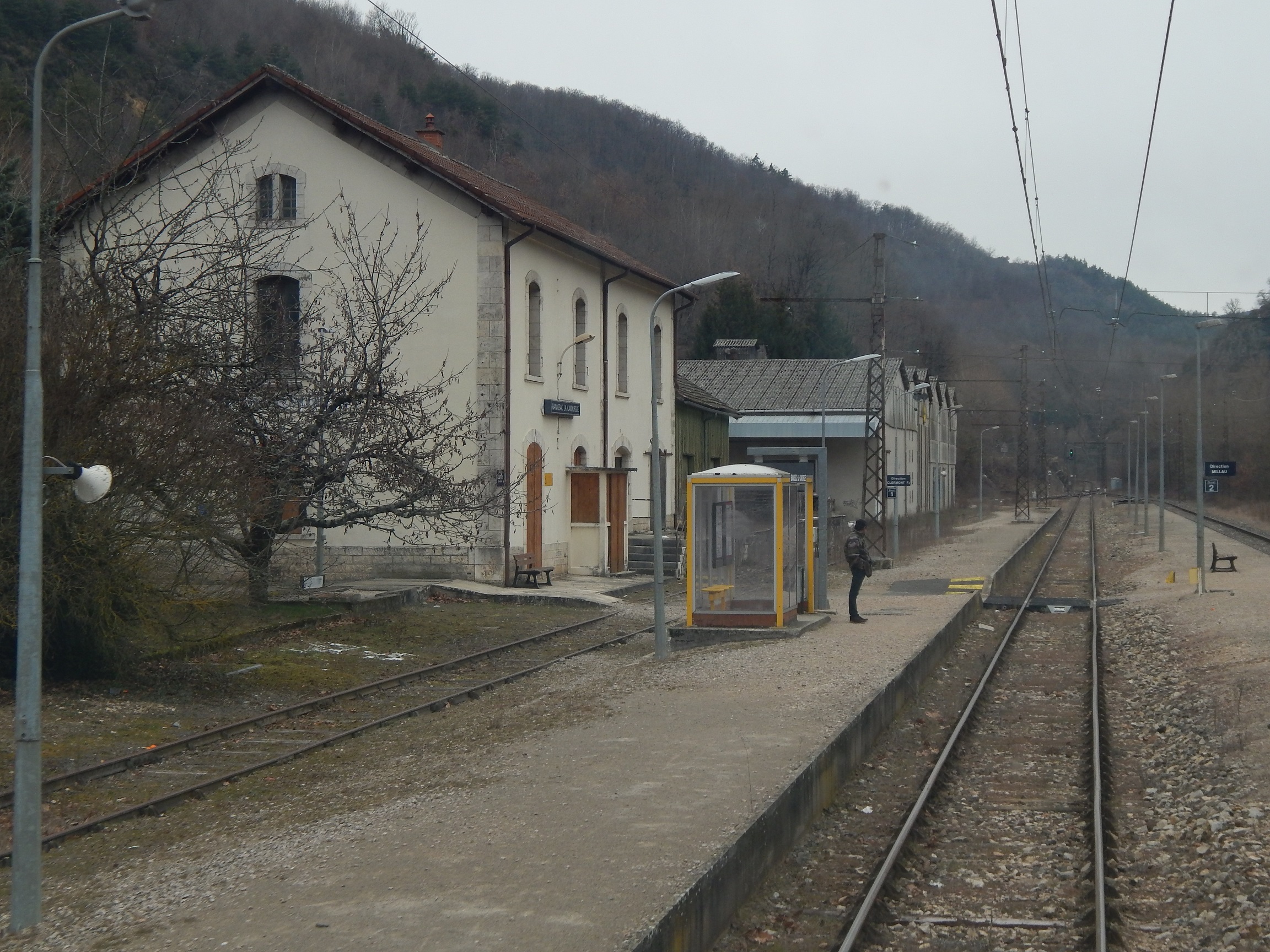 L722 PK605,5 Banassac 2017-01-22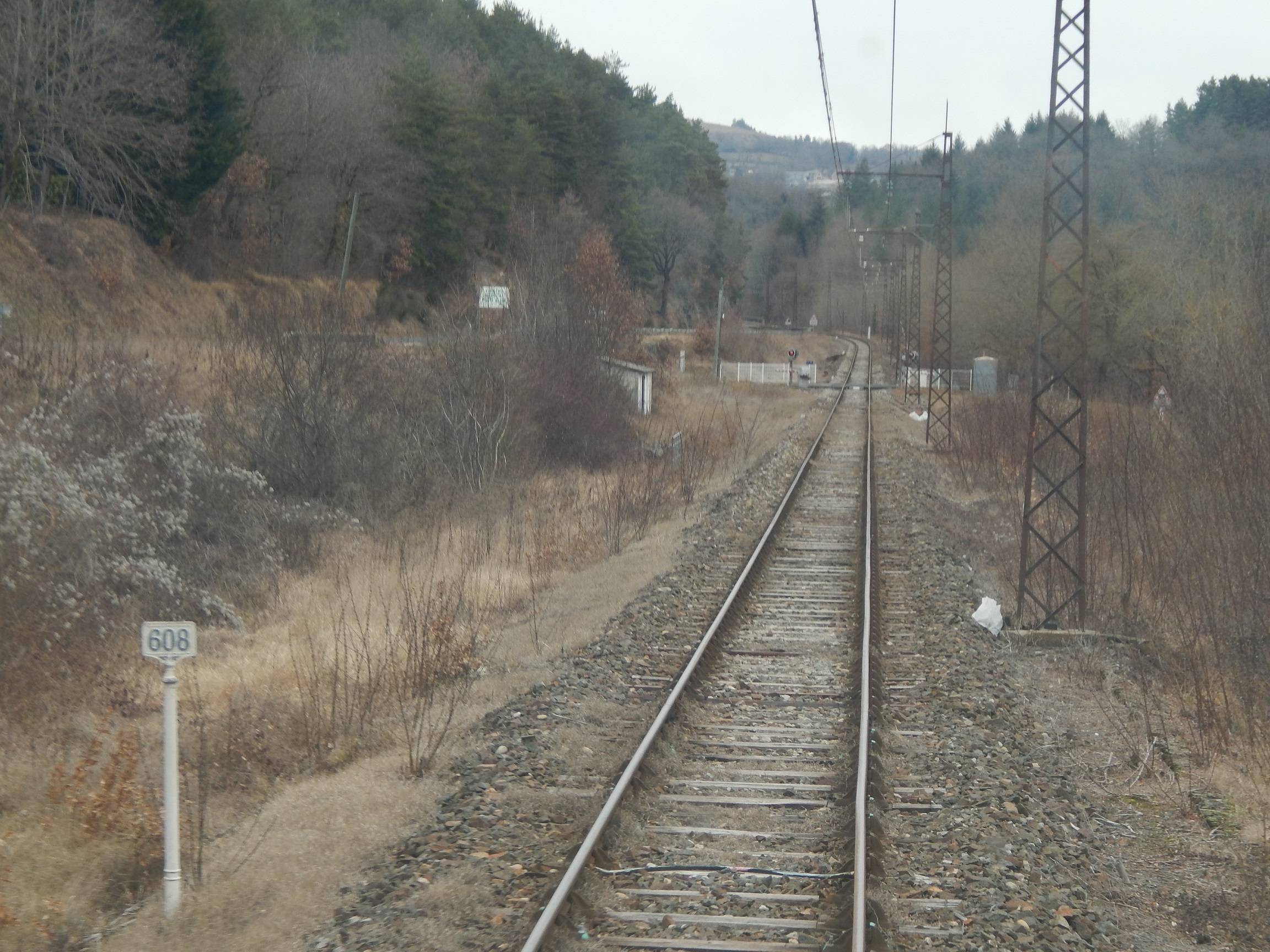 L722 PK608,0 2017-01-22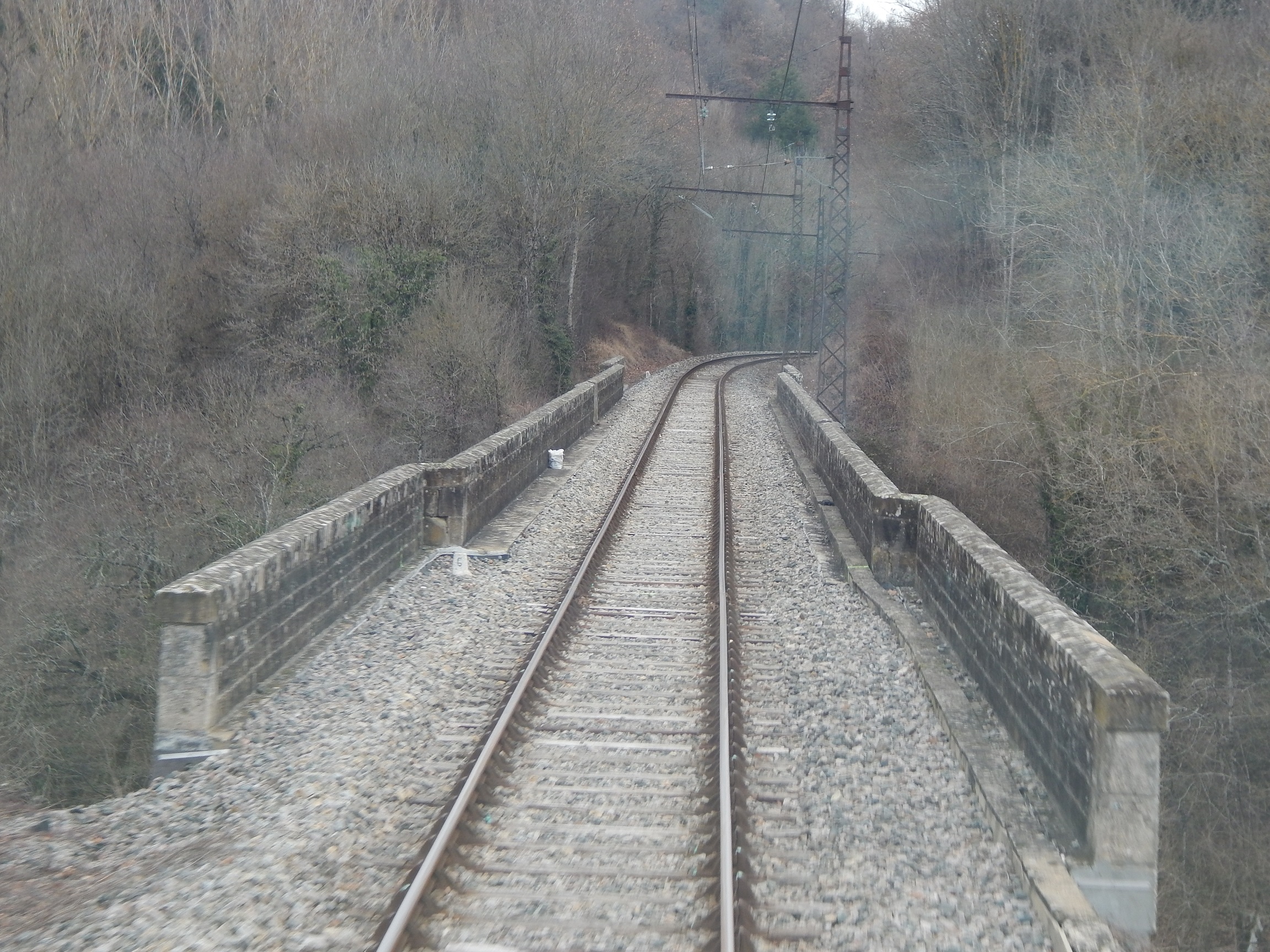 L722 PK608,6 Banassac 2017-01-22
L722 PK609,0 2017-01-22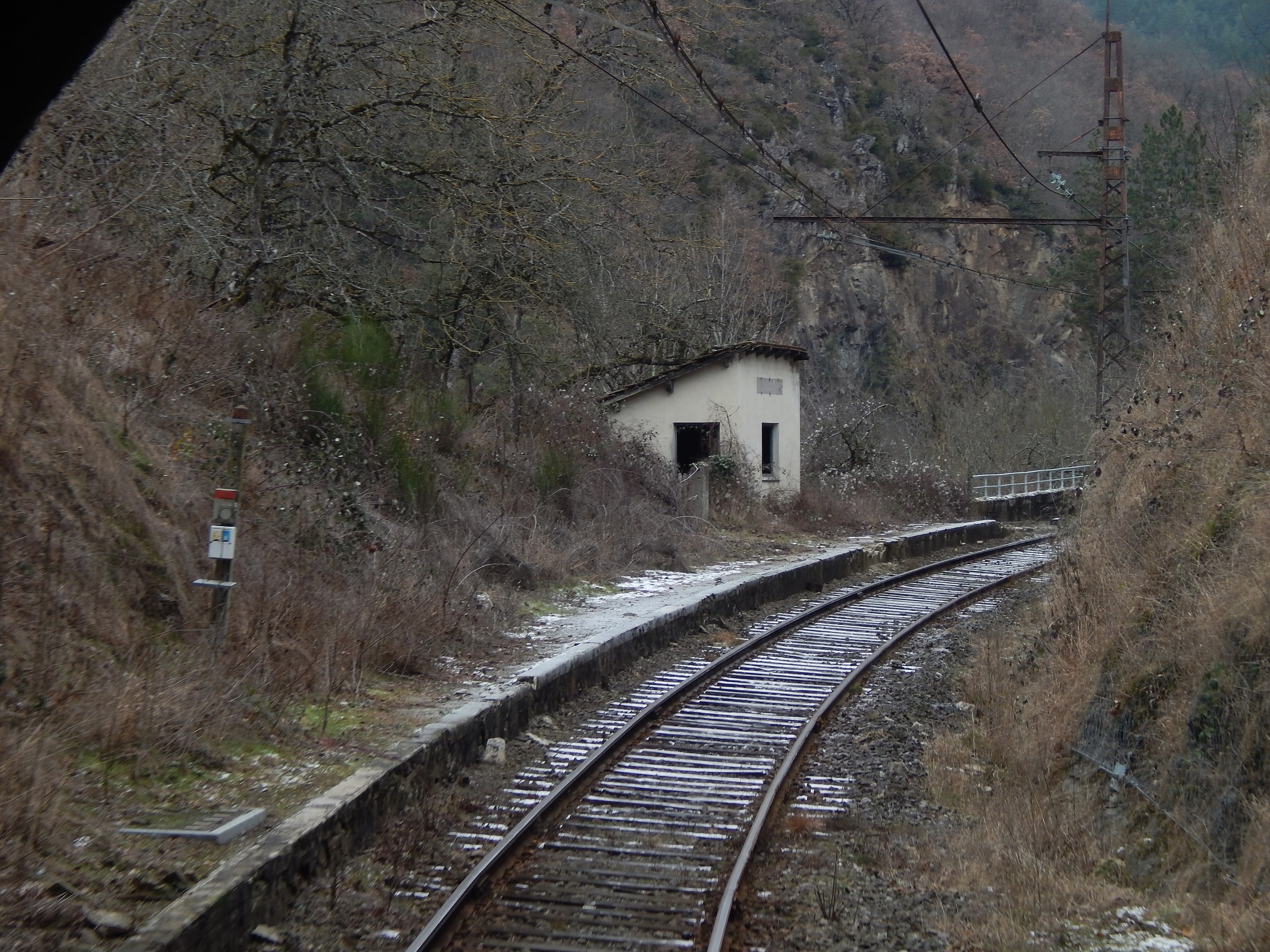 L722 PK609,2 Auxillac-Montjezieu 2017-01-22
L722 PK610,0 2017-01-22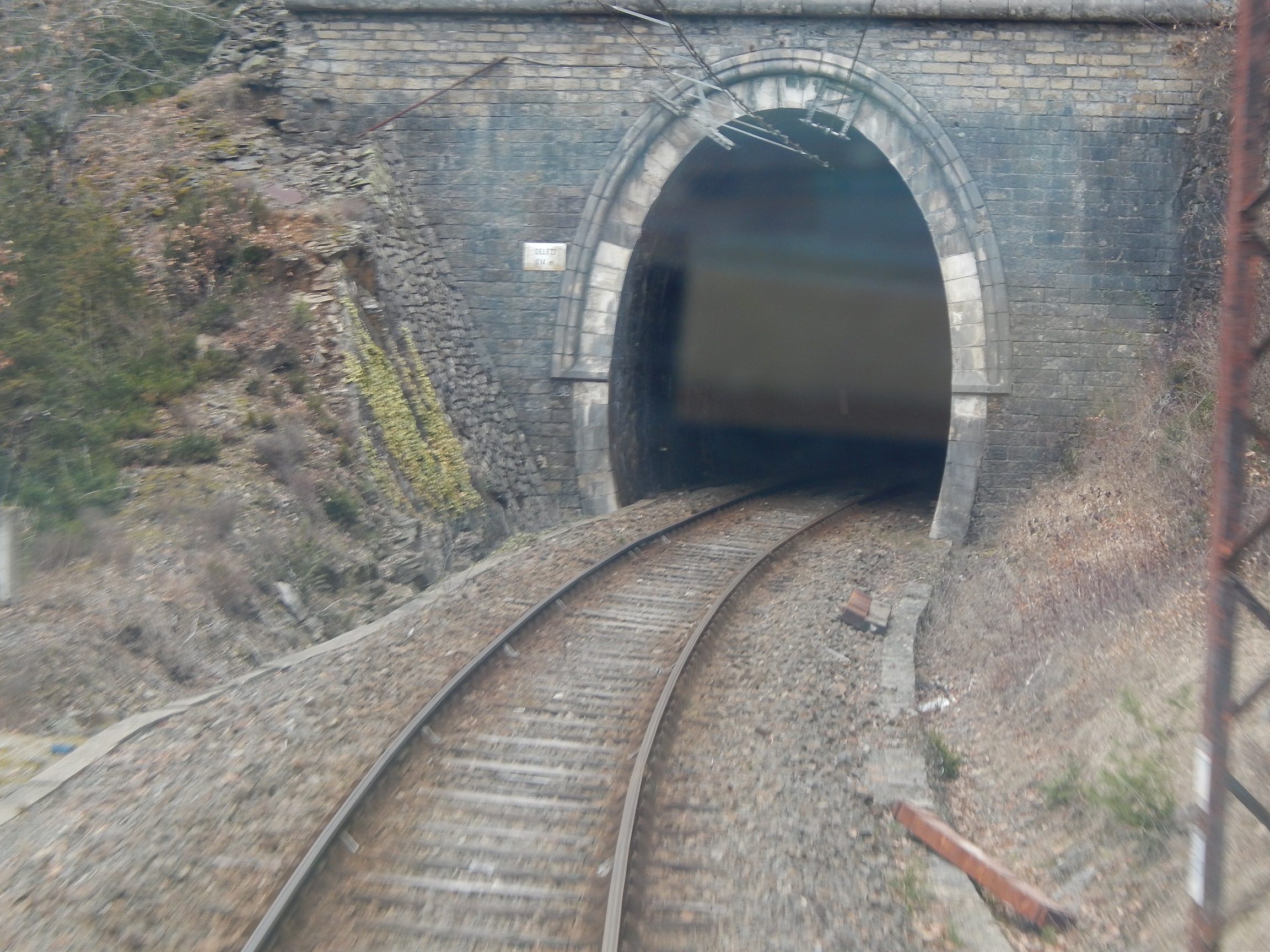 L722 PK611,5 2017-01-22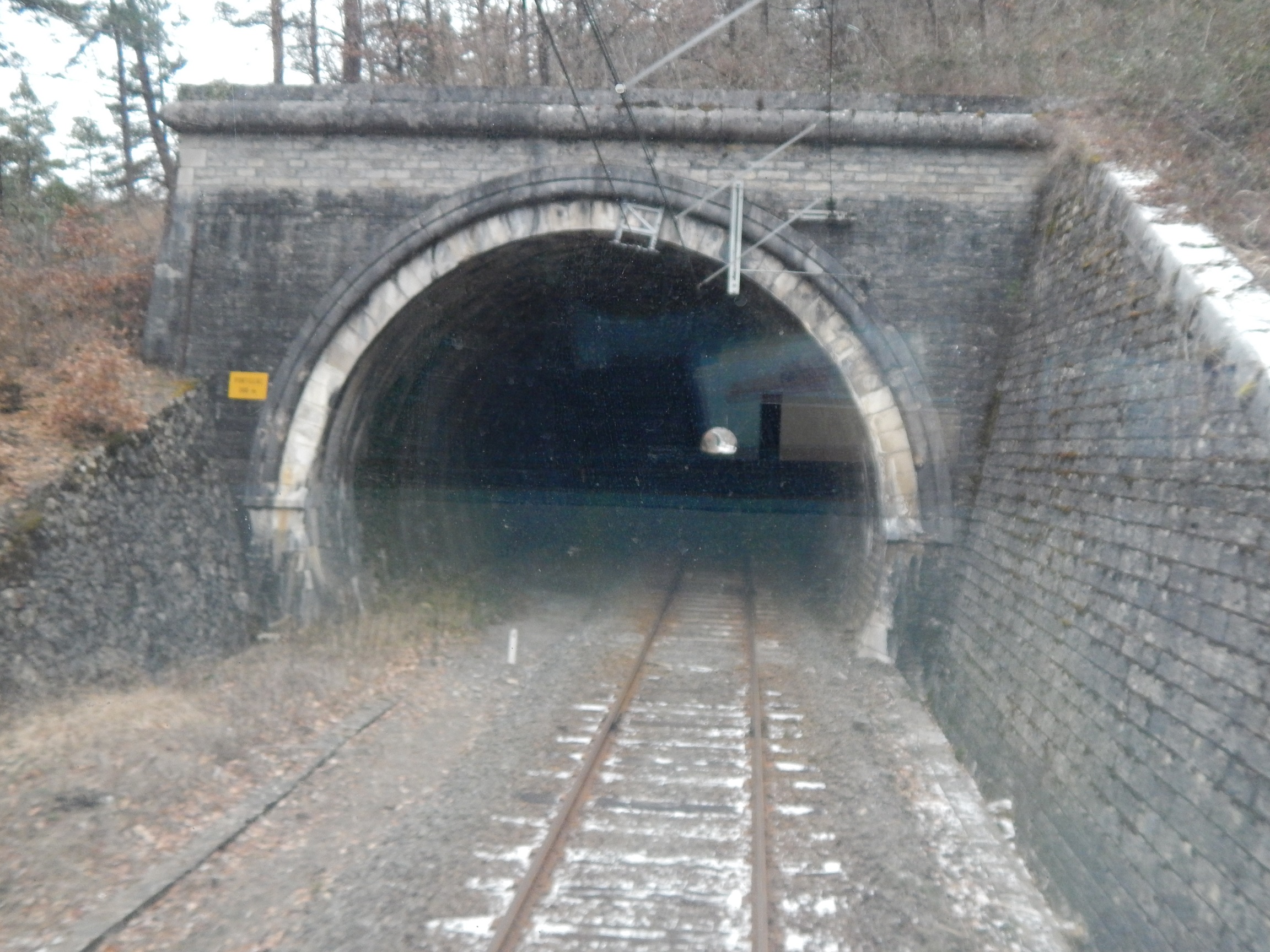 L722 PK612,4 2017-01-22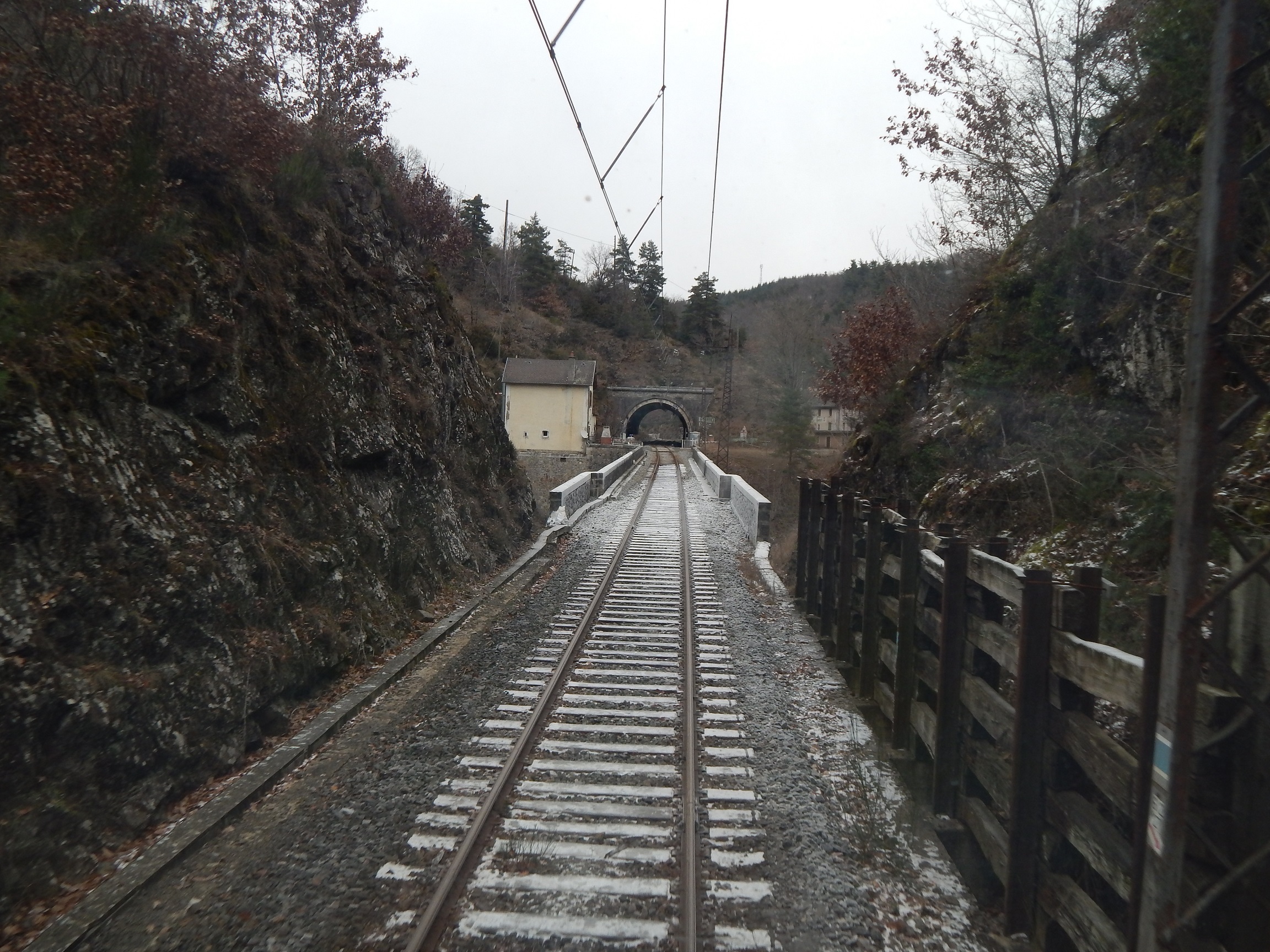 L722 PK612,7 2017-01-22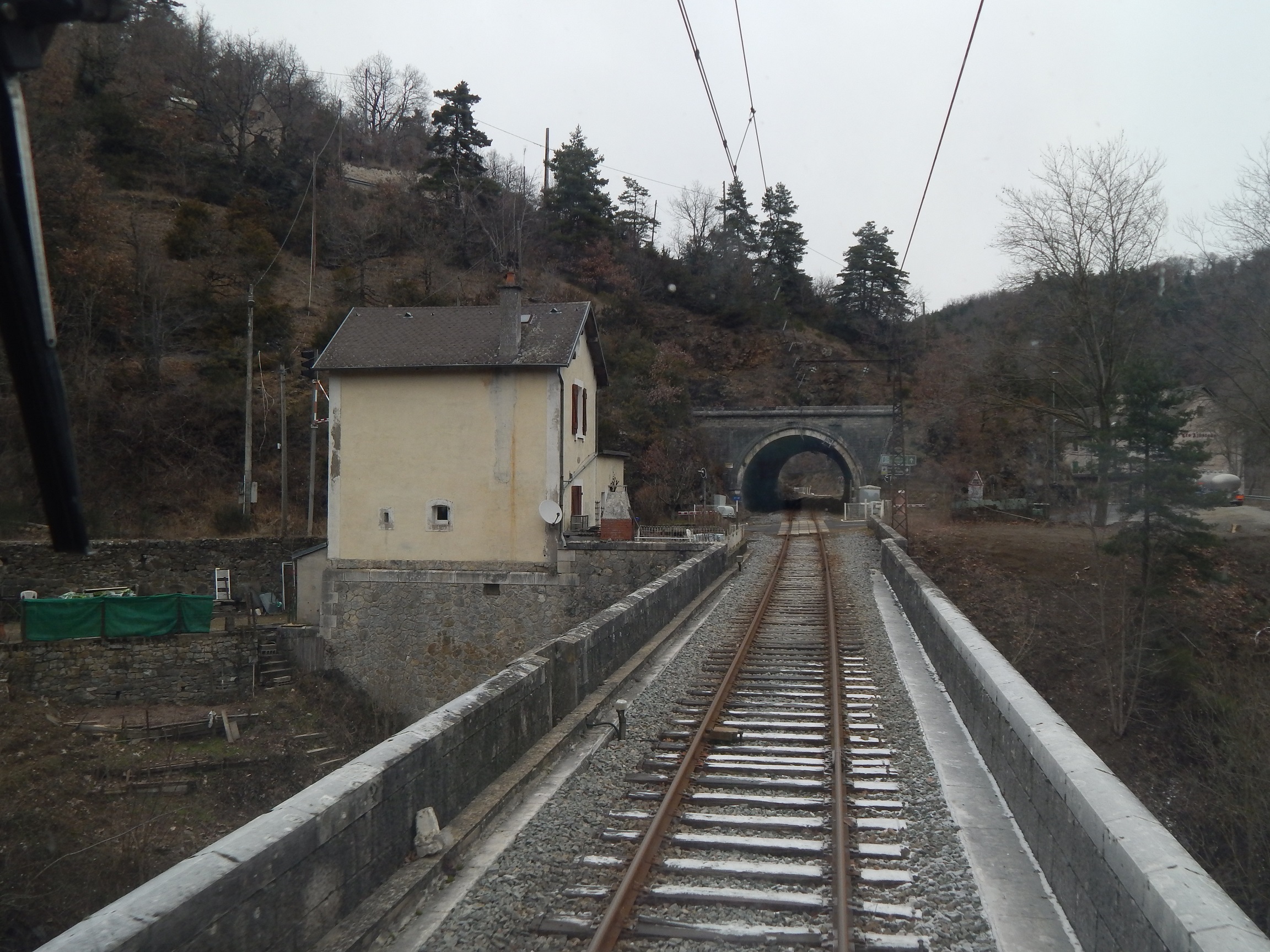 L722 PK612,8 2017-01-22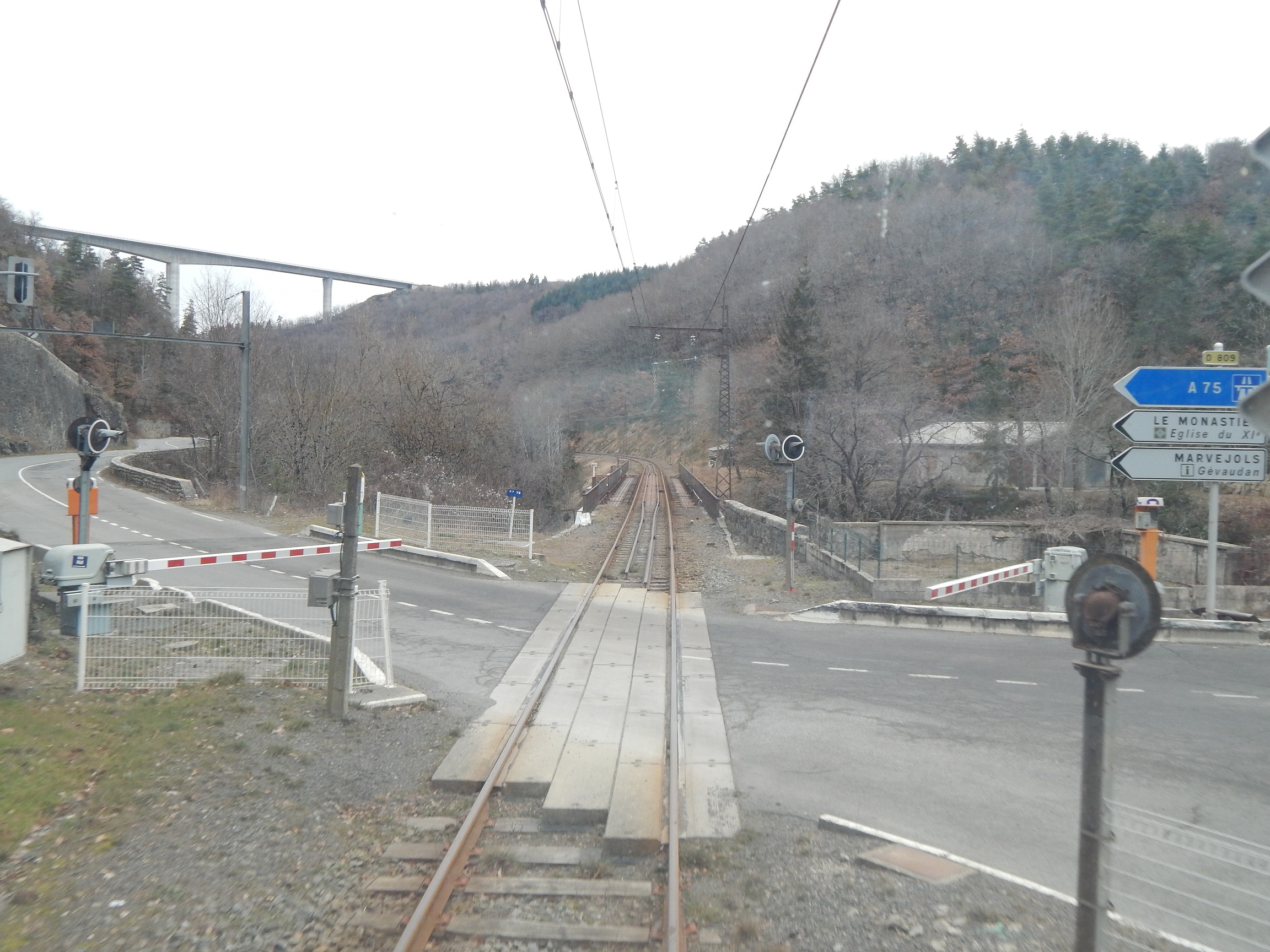 L722 PK612,9 2017-01-22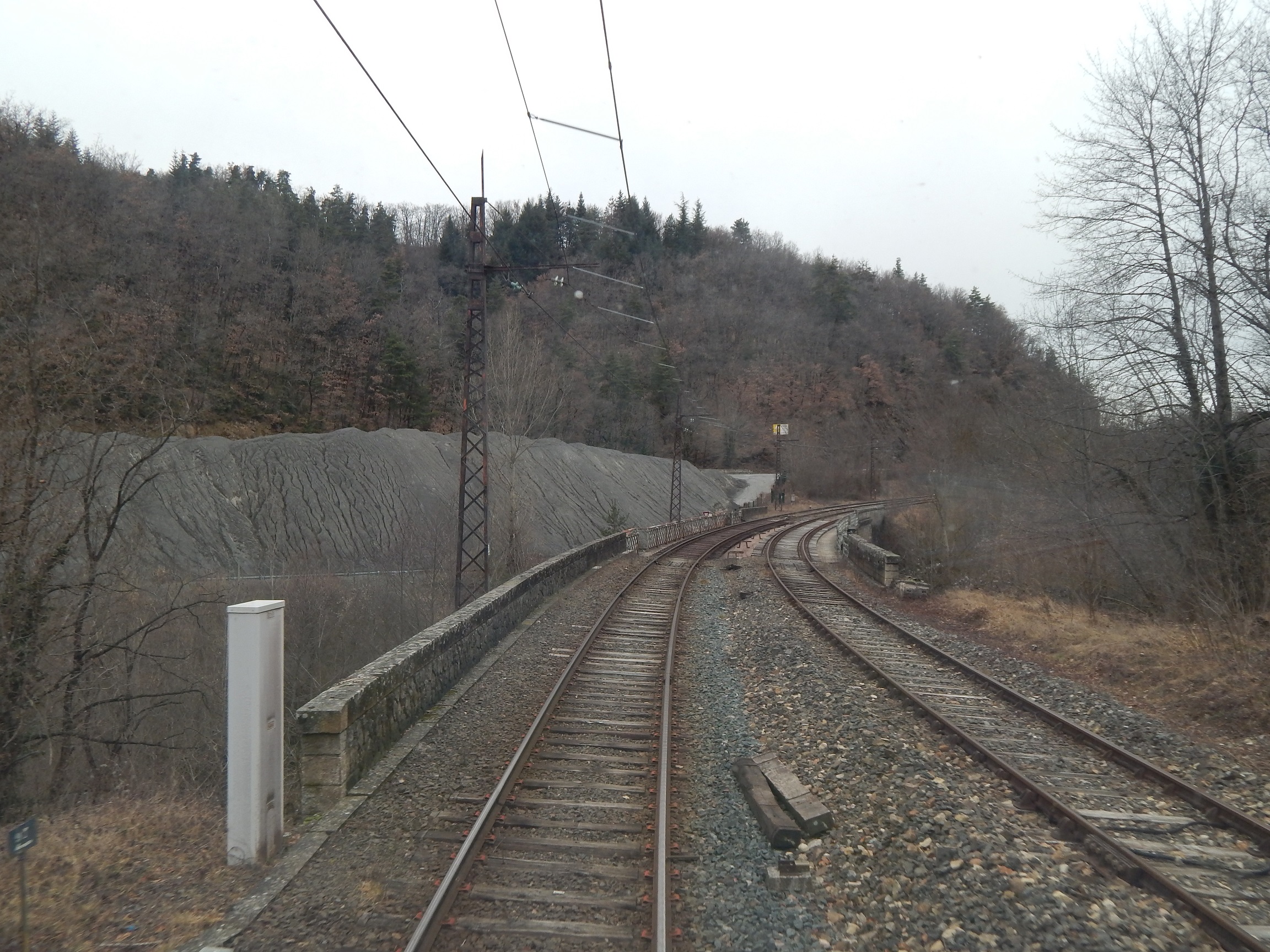 L722 PK614,0 Le Monastier 2017-01-22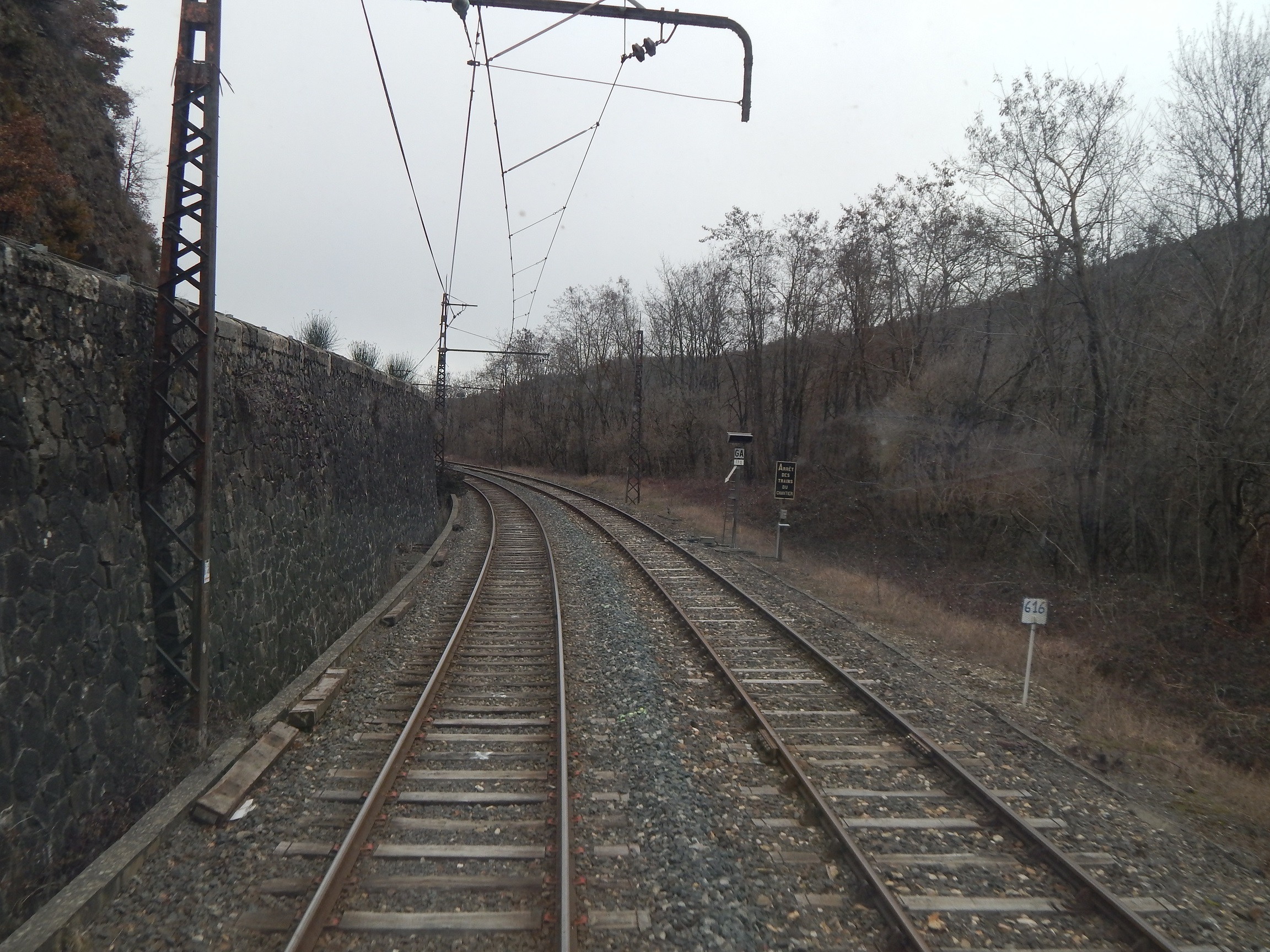 L722 PK614,3 Le Monastier (PK 616,0 v Mende) 2017-01-22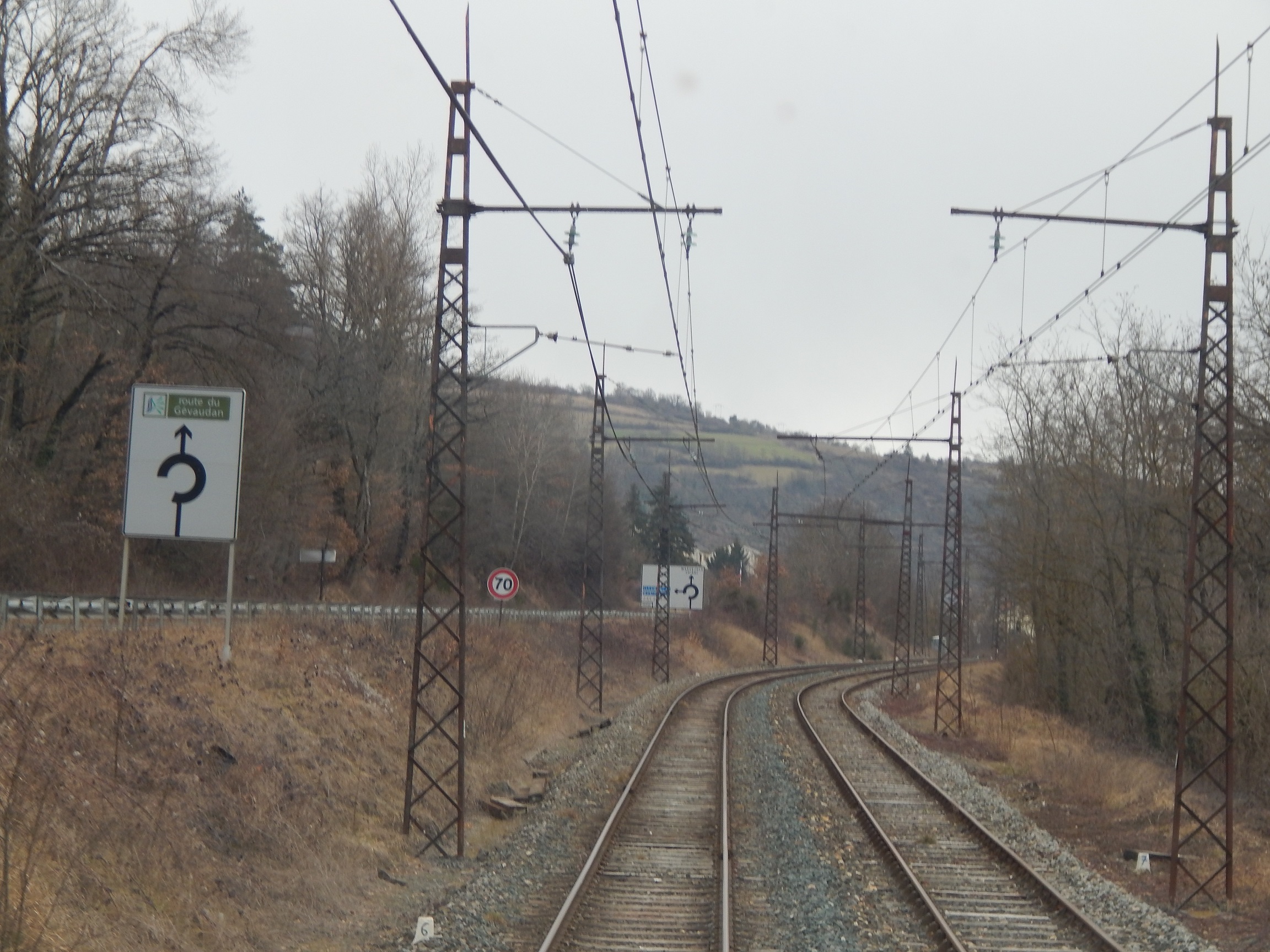 L722 PK614,6 Le Monastier (PK 615,7 v Mende) 2017-01-22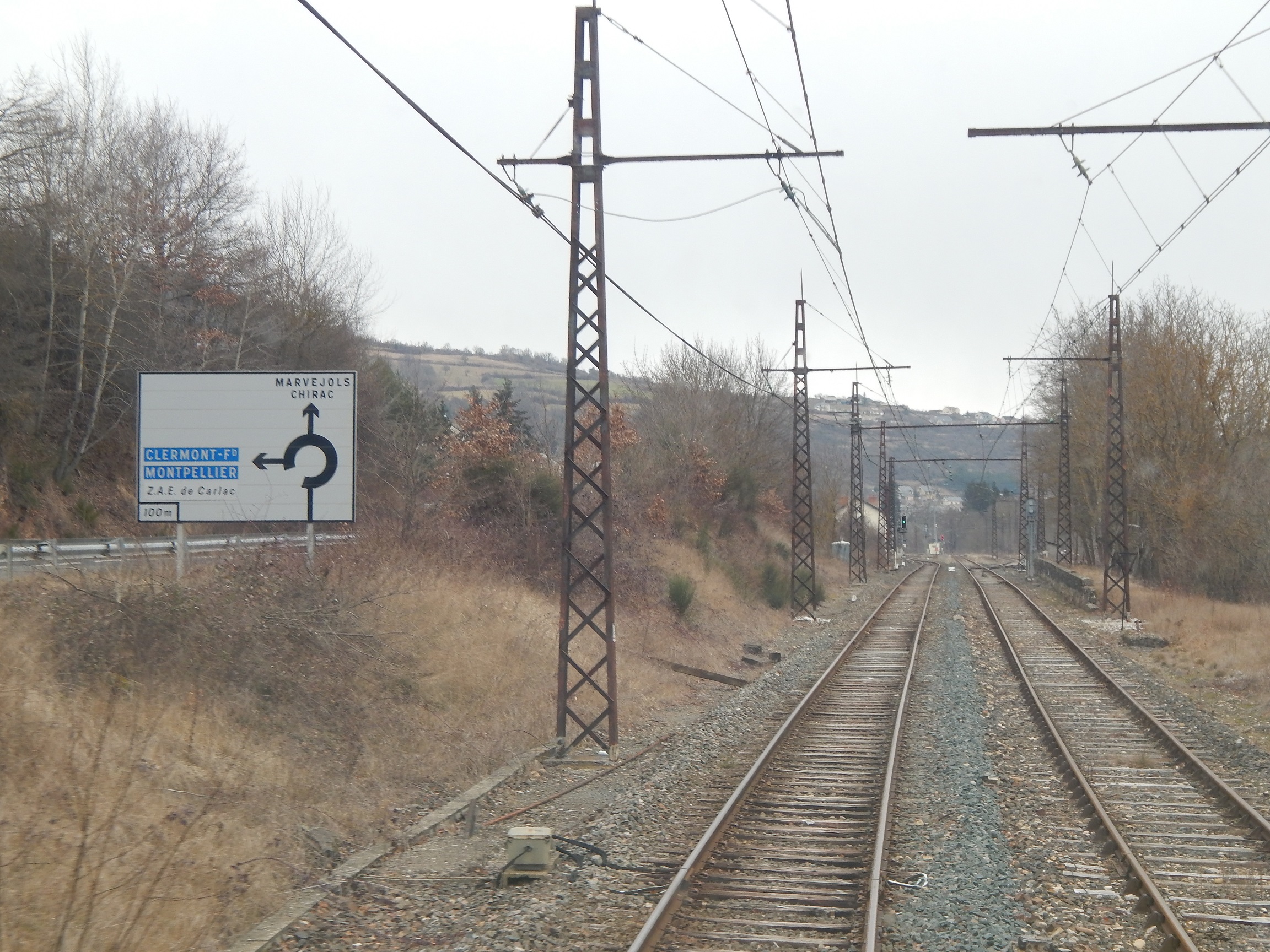 L722 PK614,7 Le Monastier 2017-01-22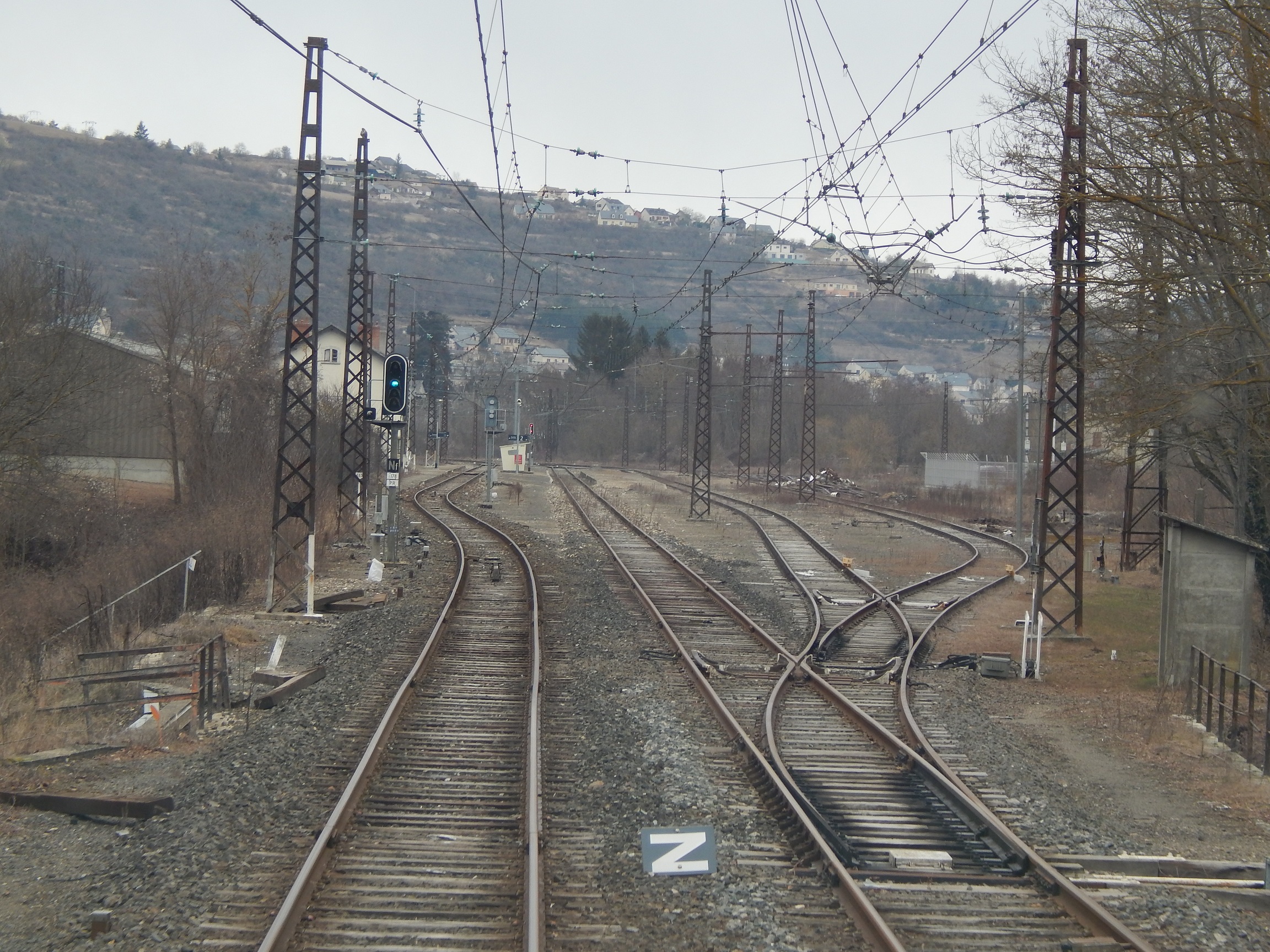 L722 PK614,9 Le Monastier 2017-01-22
L722 PK615,0 Le Monastier 2017-01-22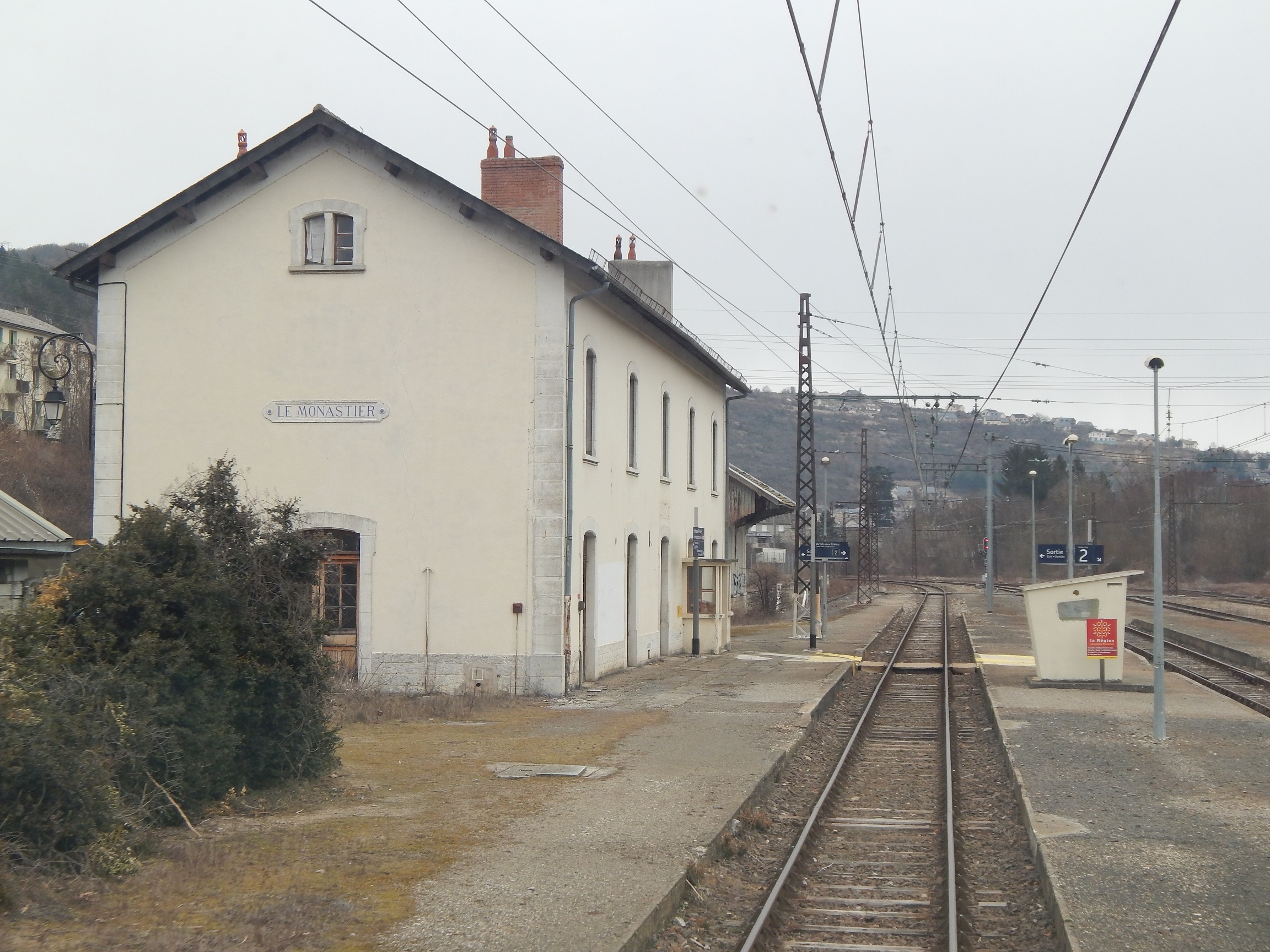 L722 PK615,1 Le Monastier 2017-01-22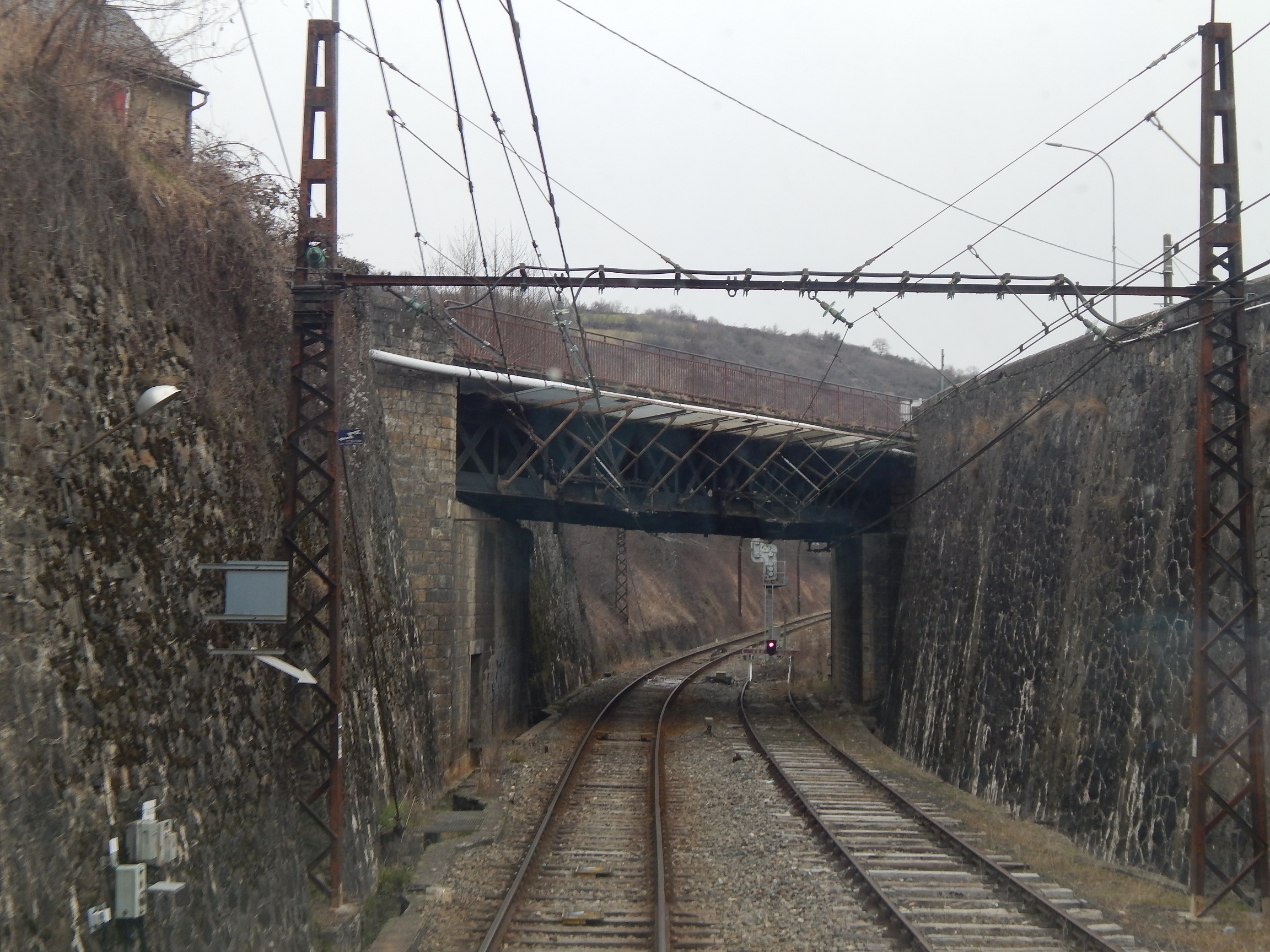 L722 PK615,6 Le Monastier 2017-01-22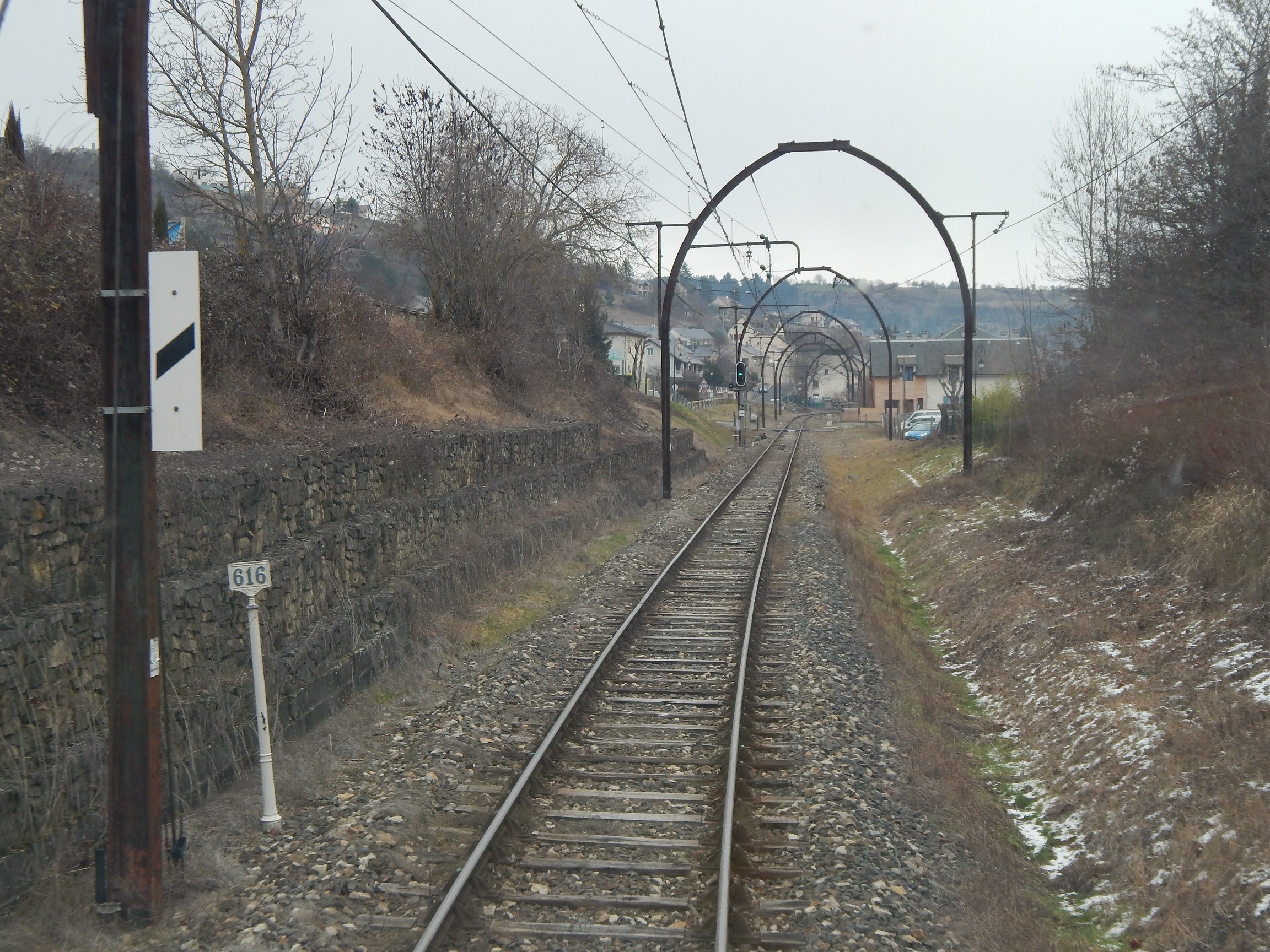 L722 PK616,0 2017-01-22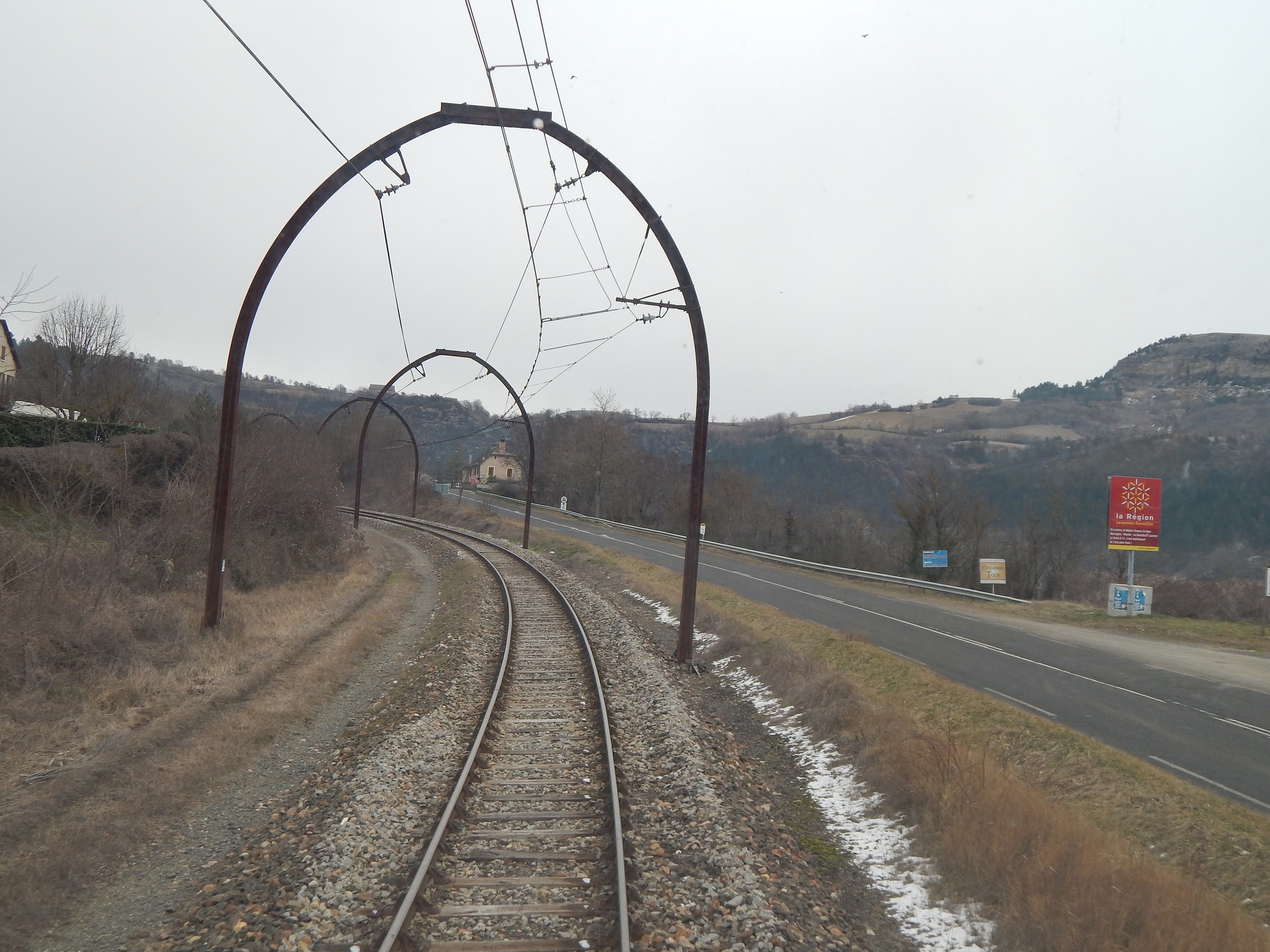 L722 PK616,7 2017-01-22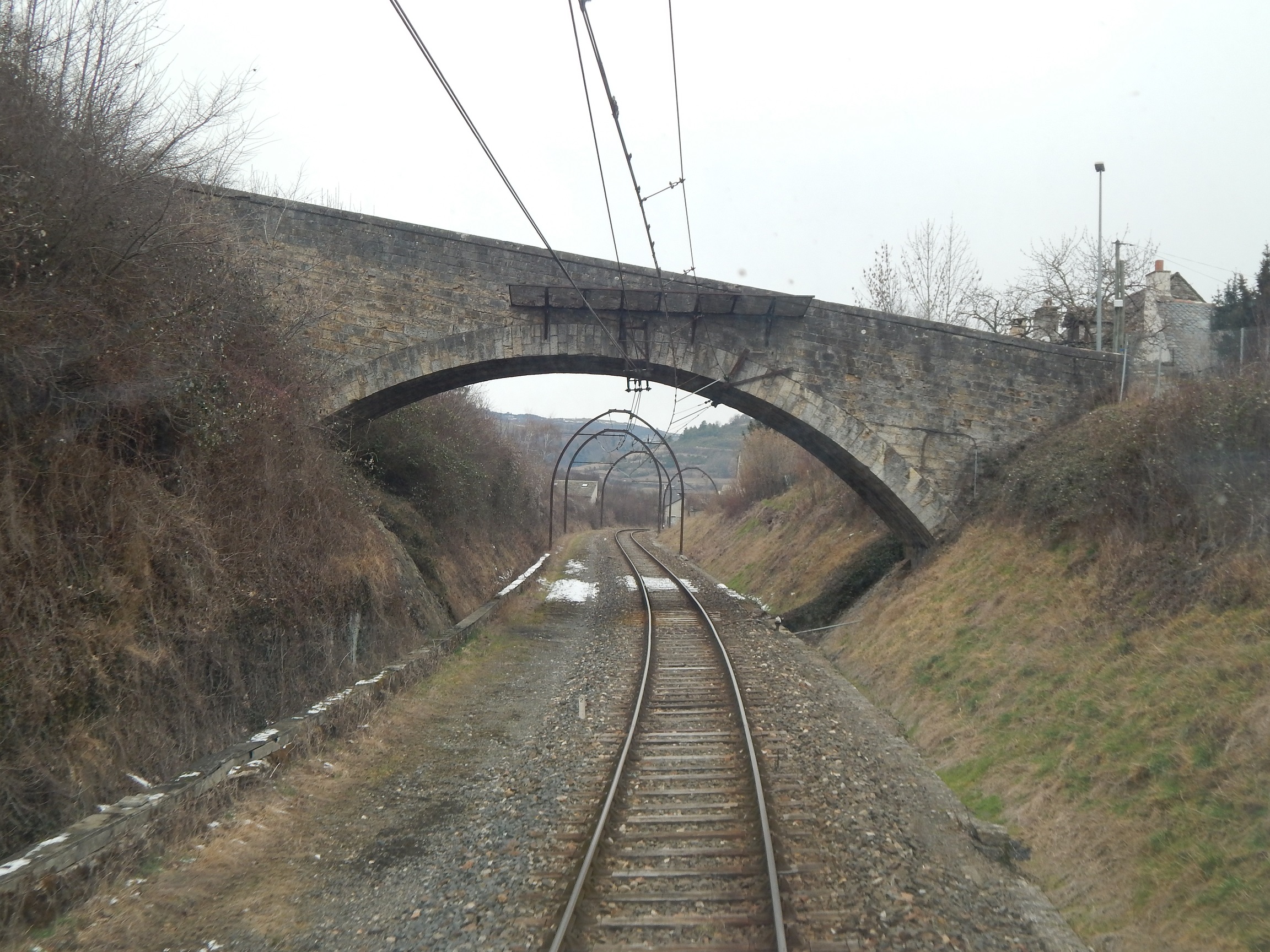 L722 PK617,2 2017-01-22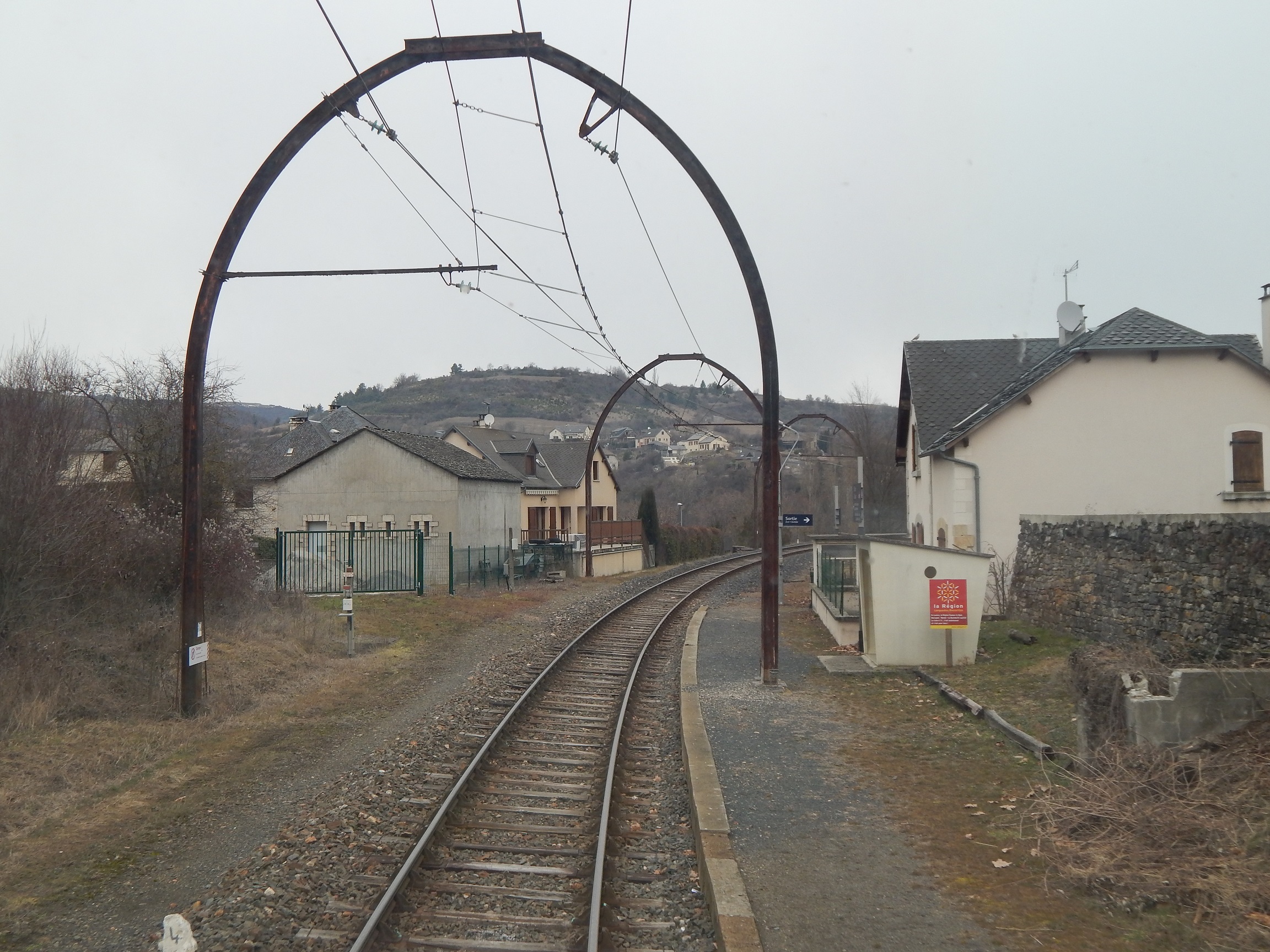 L722 PK617,4 Chirac 2017-01-22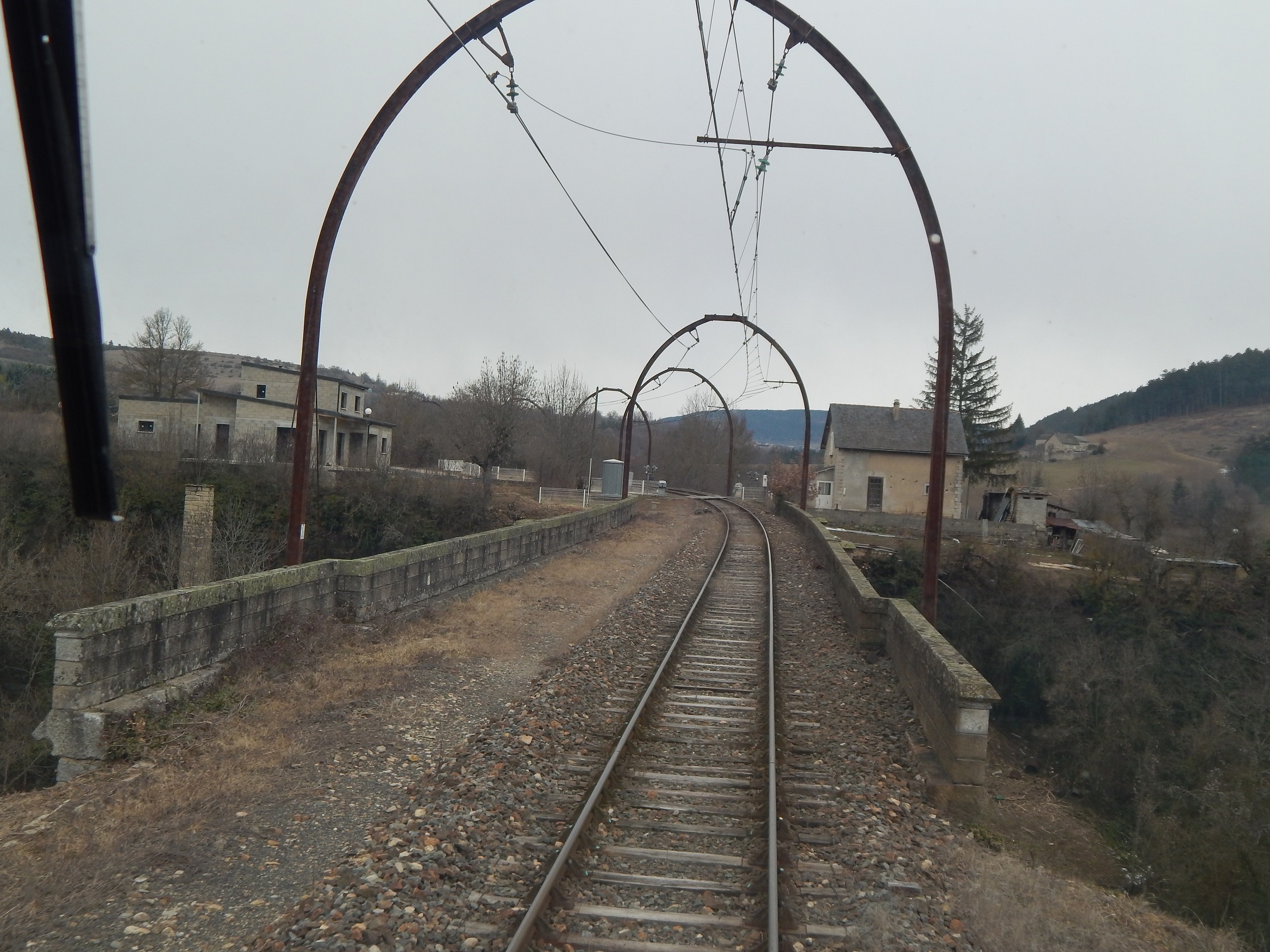 L722 PK617,7 2017-01-22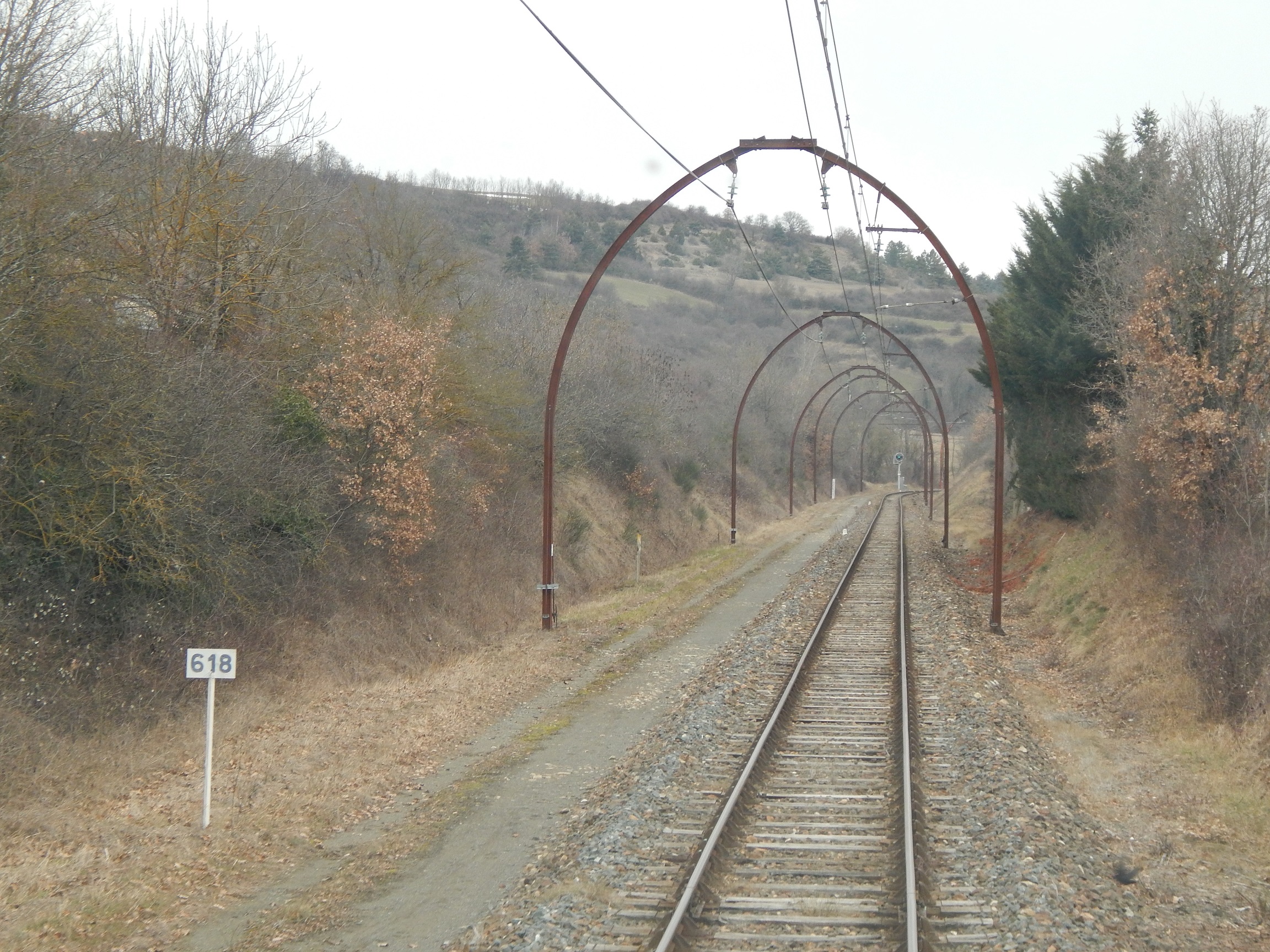 L722 PK618,0 2017-01-22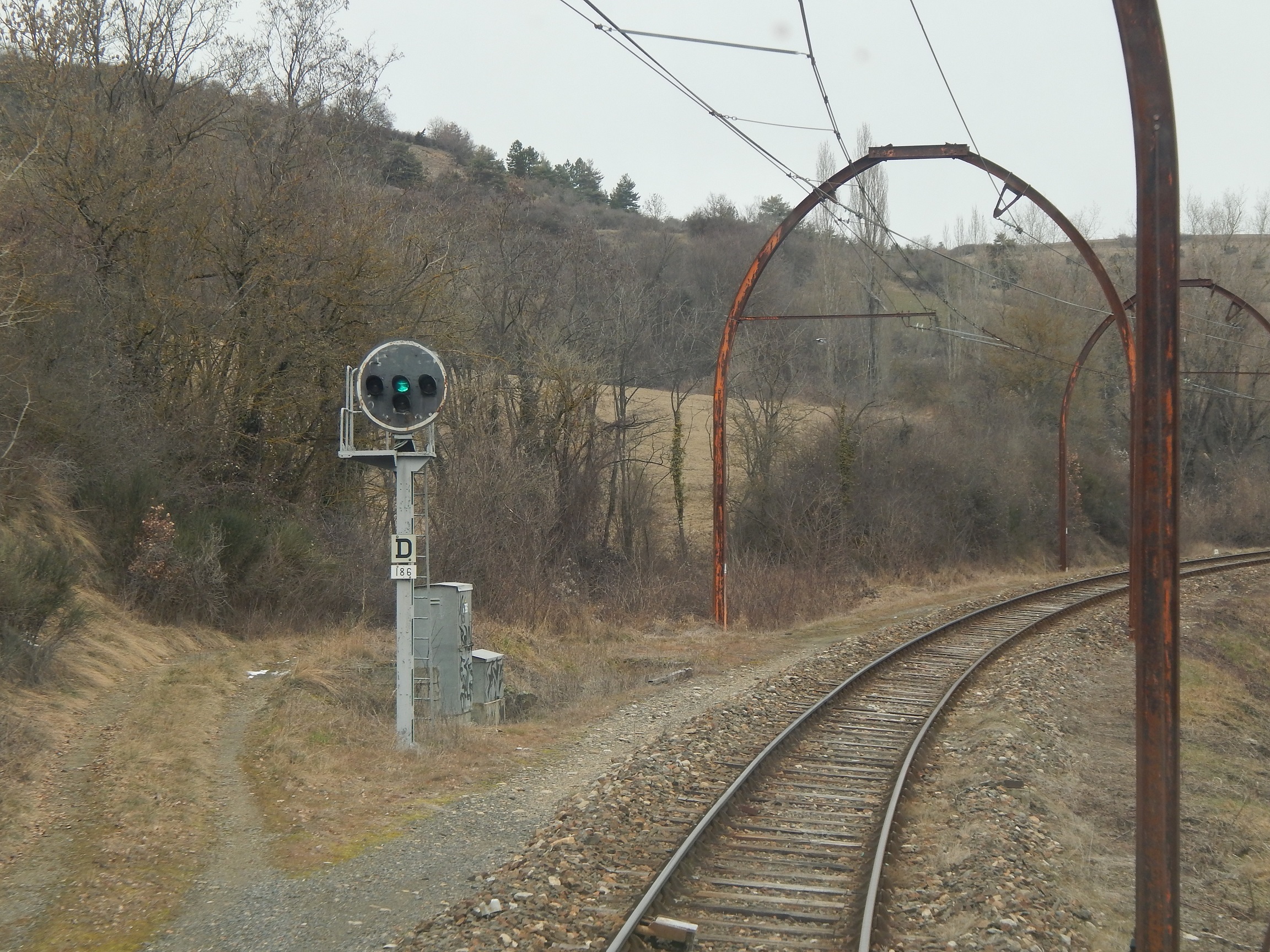 L722 PK618,2 2017-01-22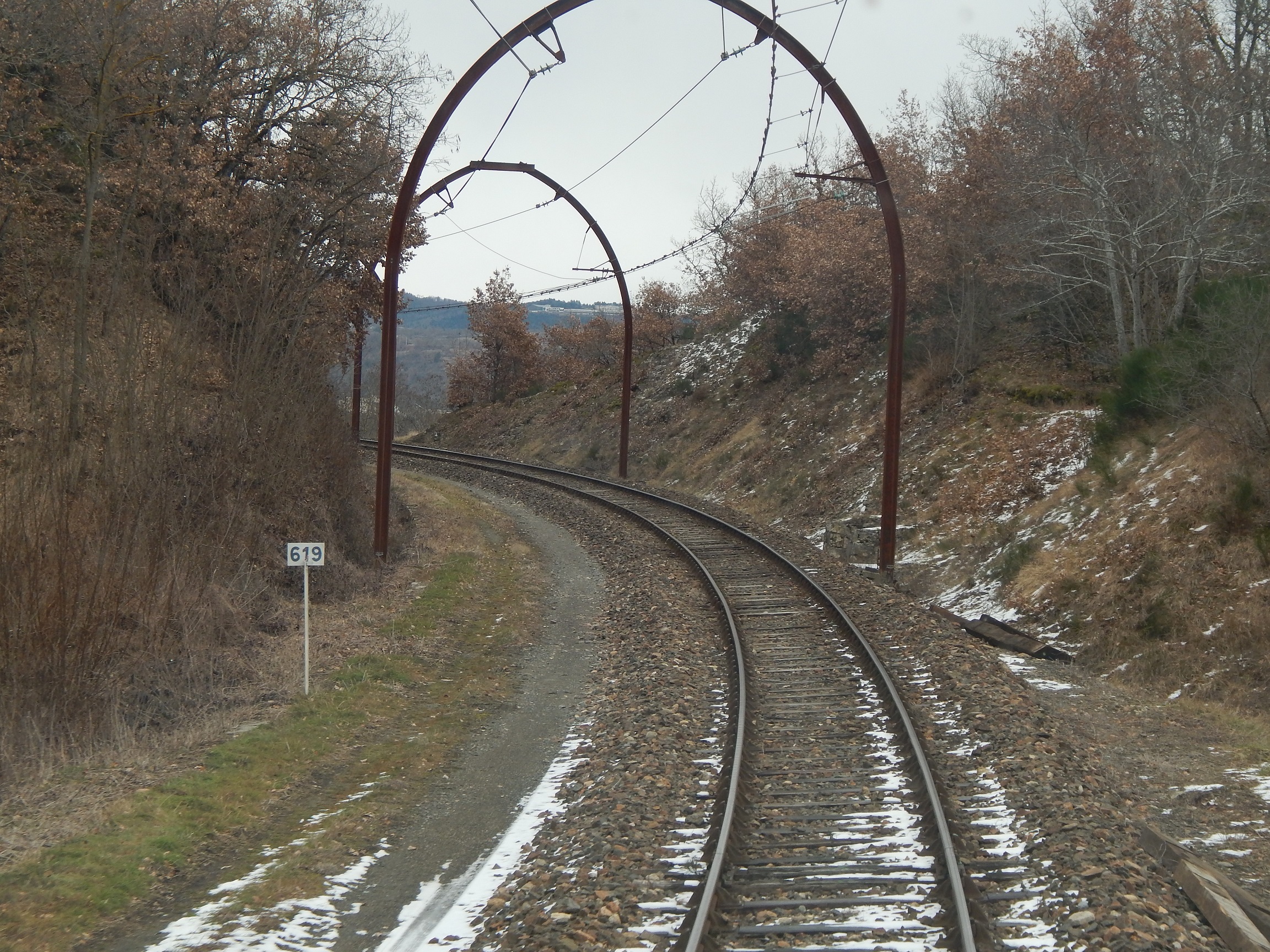 L722 PK619,0 2017-01-22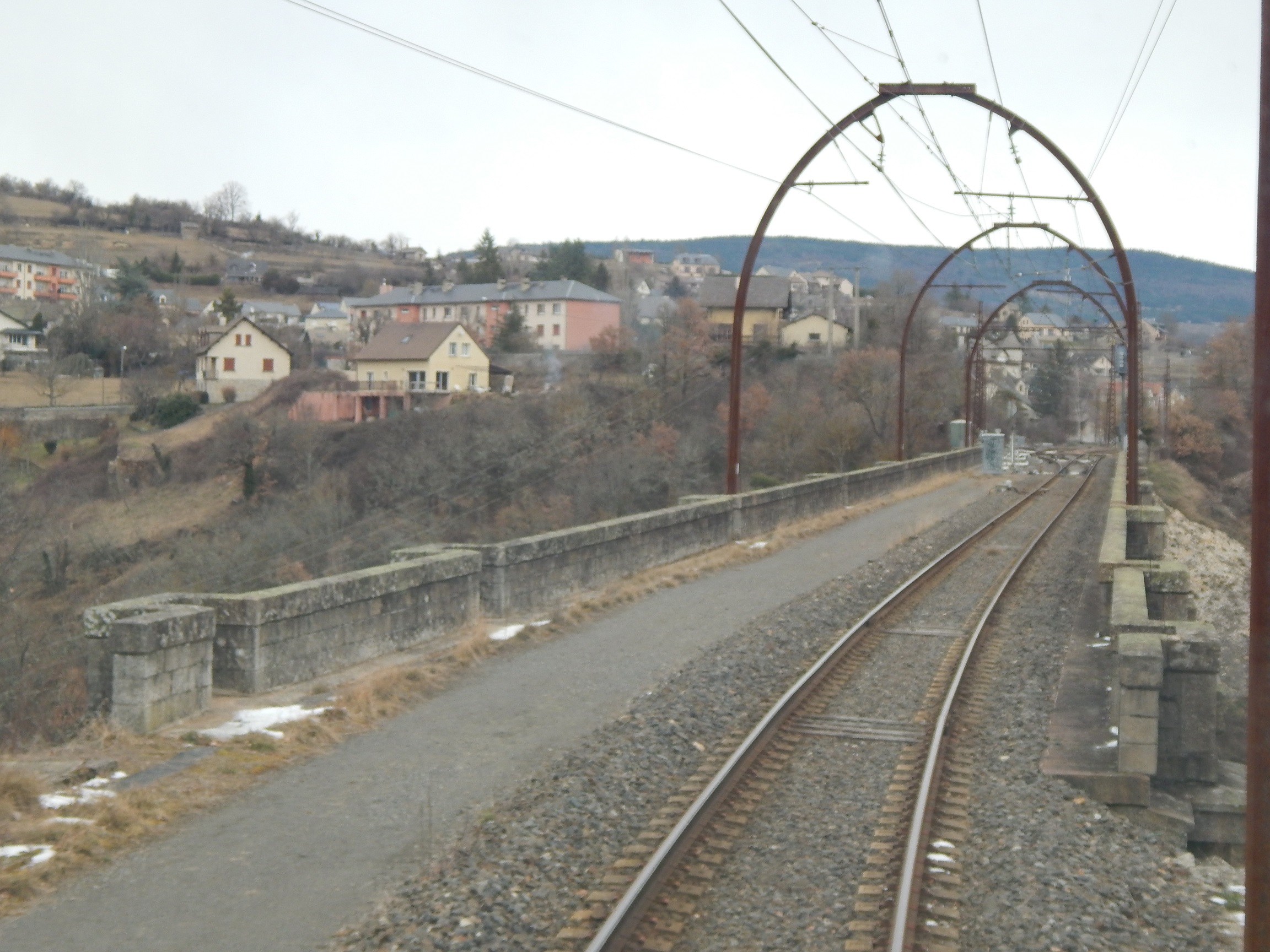 L722 PK619,9 Marvejols 2017-01-22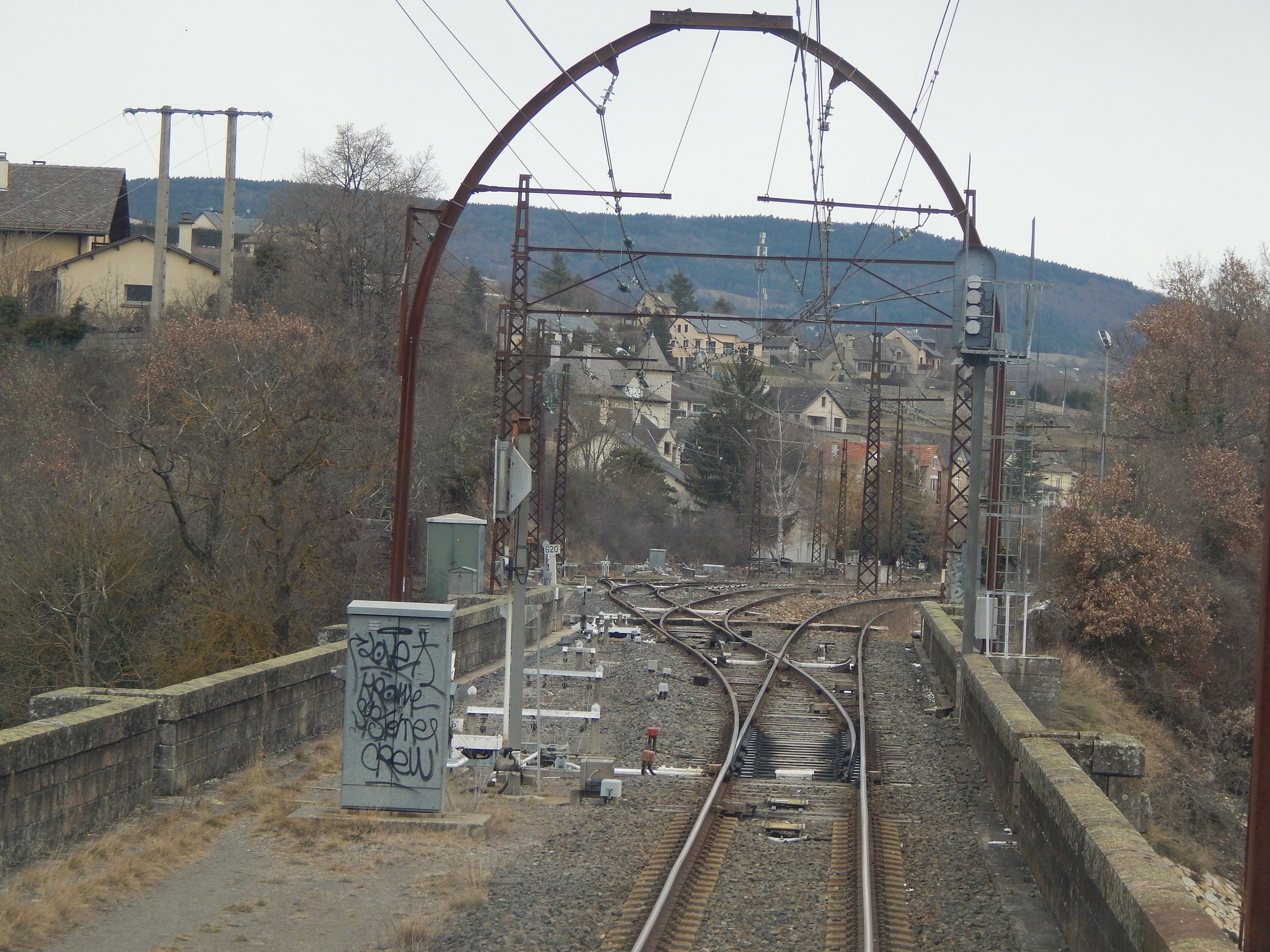 L722 PK620,0 Marvejols 2017-01-22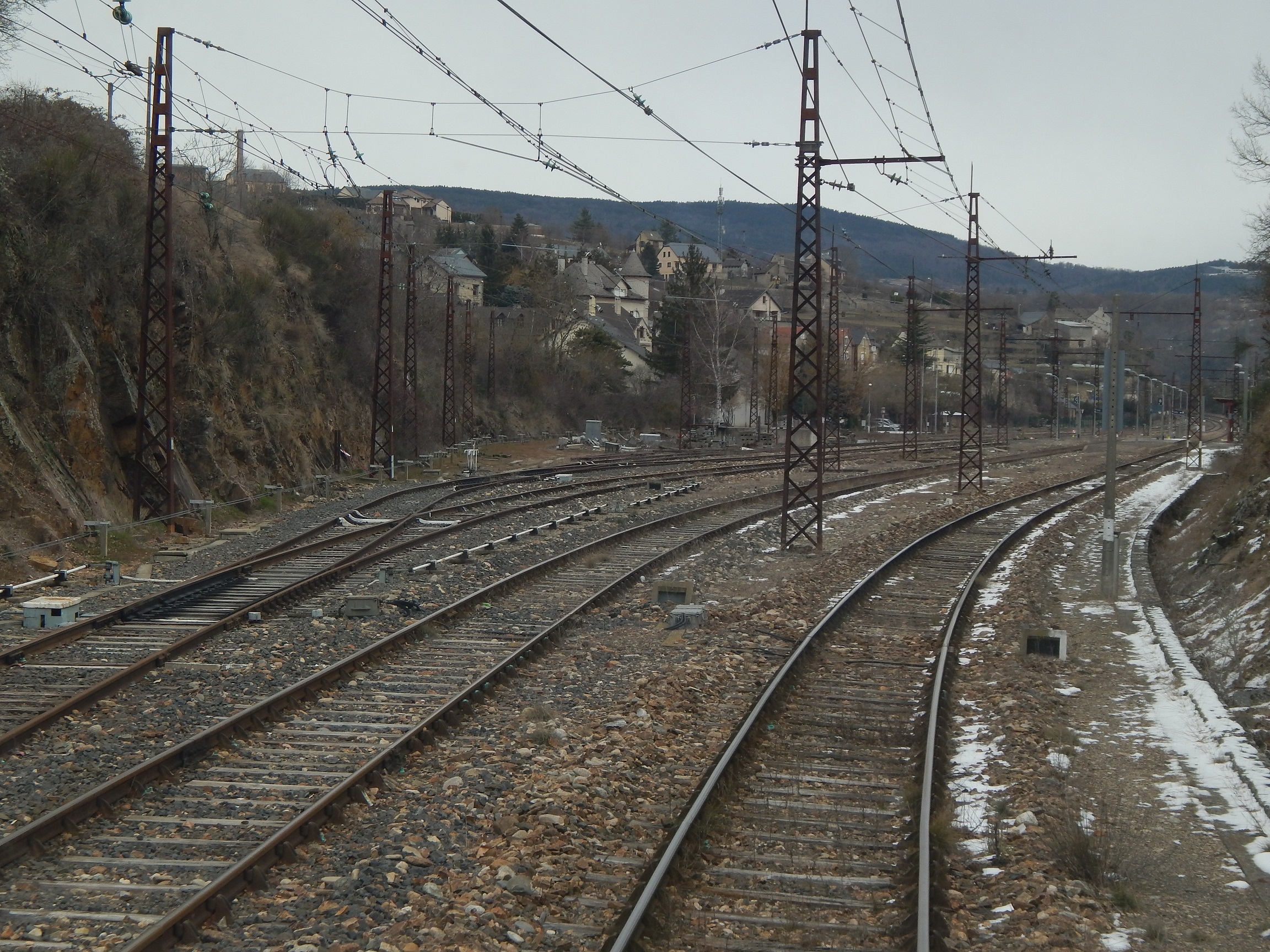 L722 PK620,1 Marvejols 2017-01-22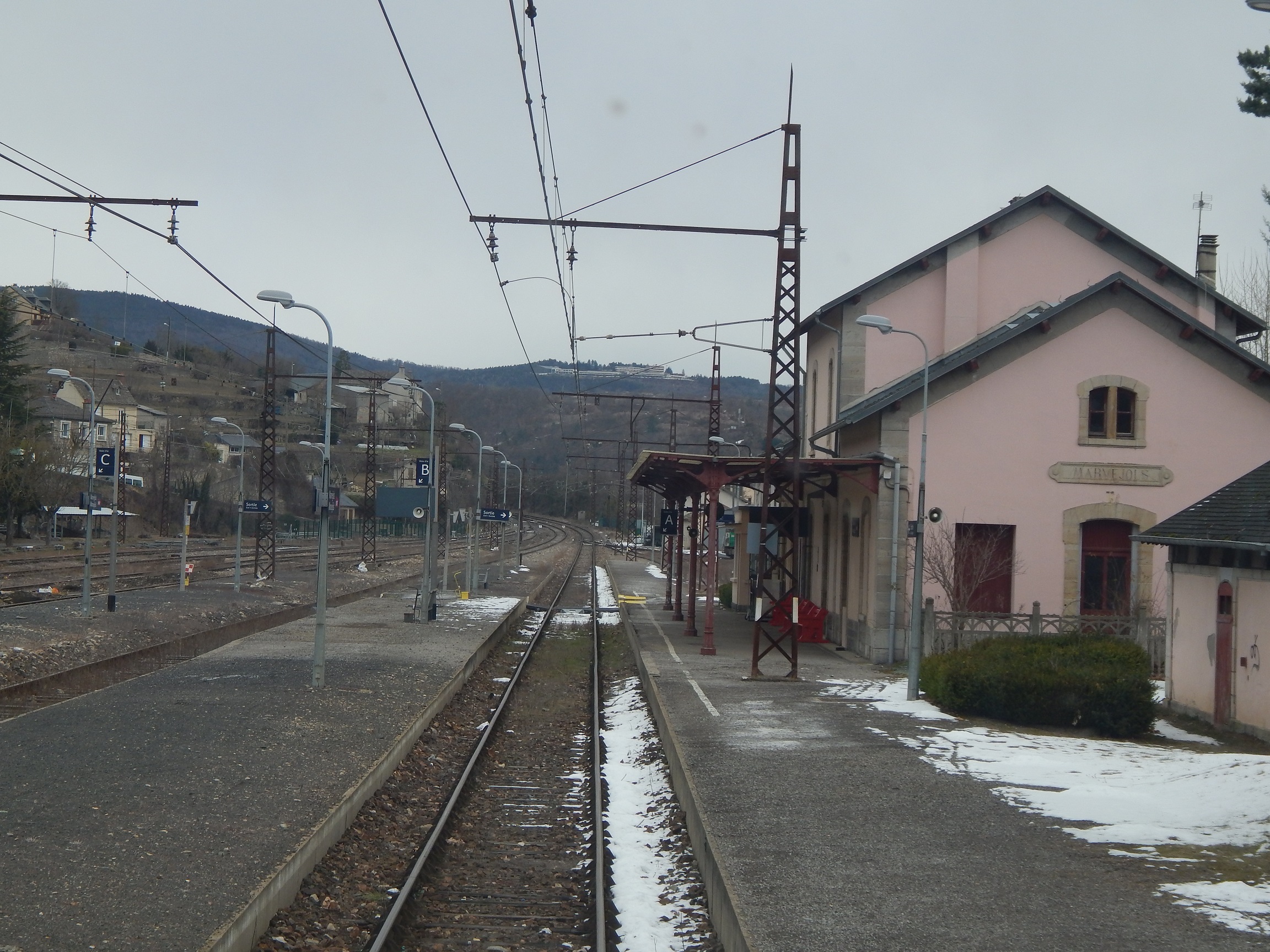 L722 PK620,2 Marvejols 2017-01-22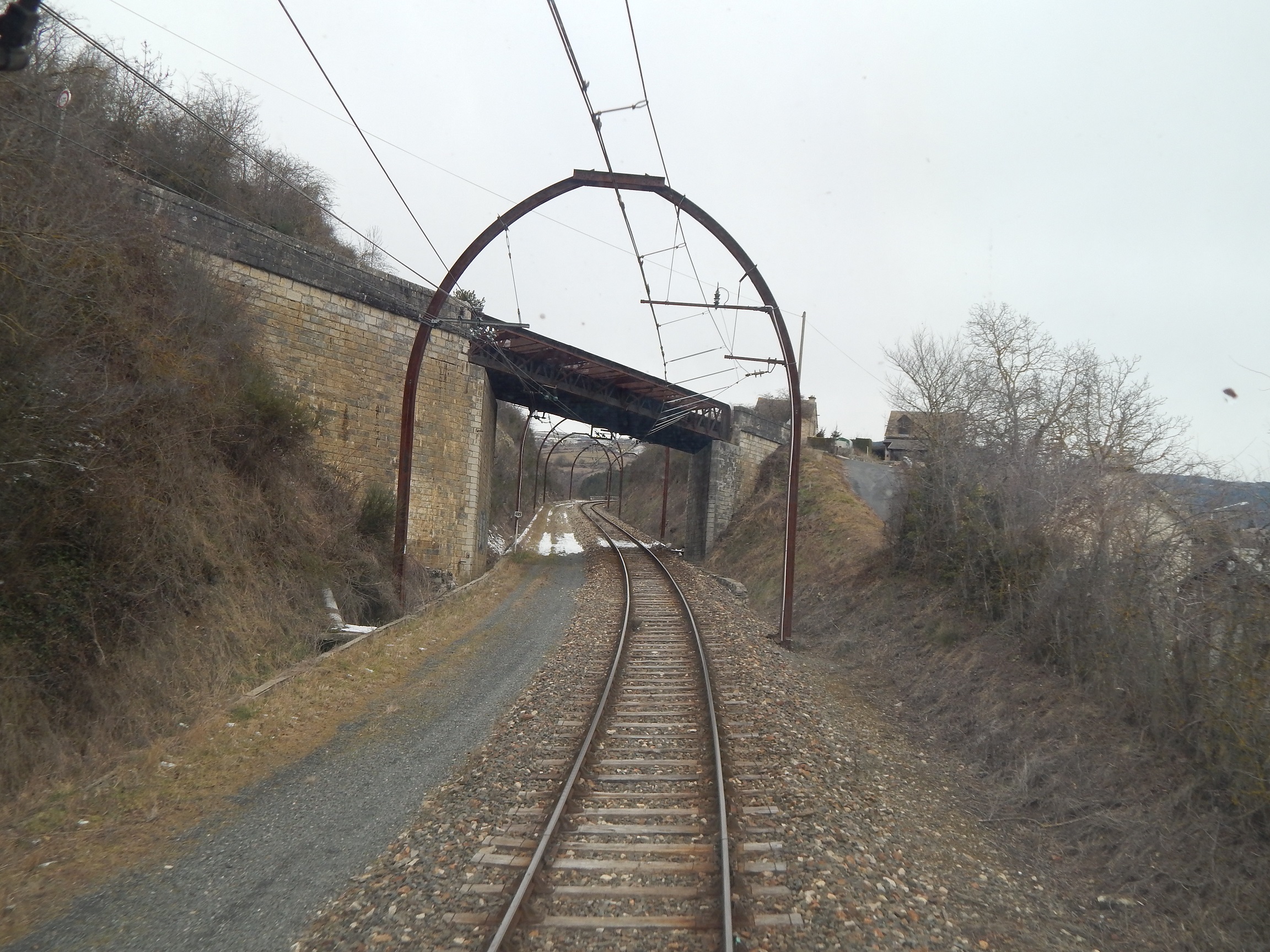 L722 PK621,9 Marvejols 2017-01-22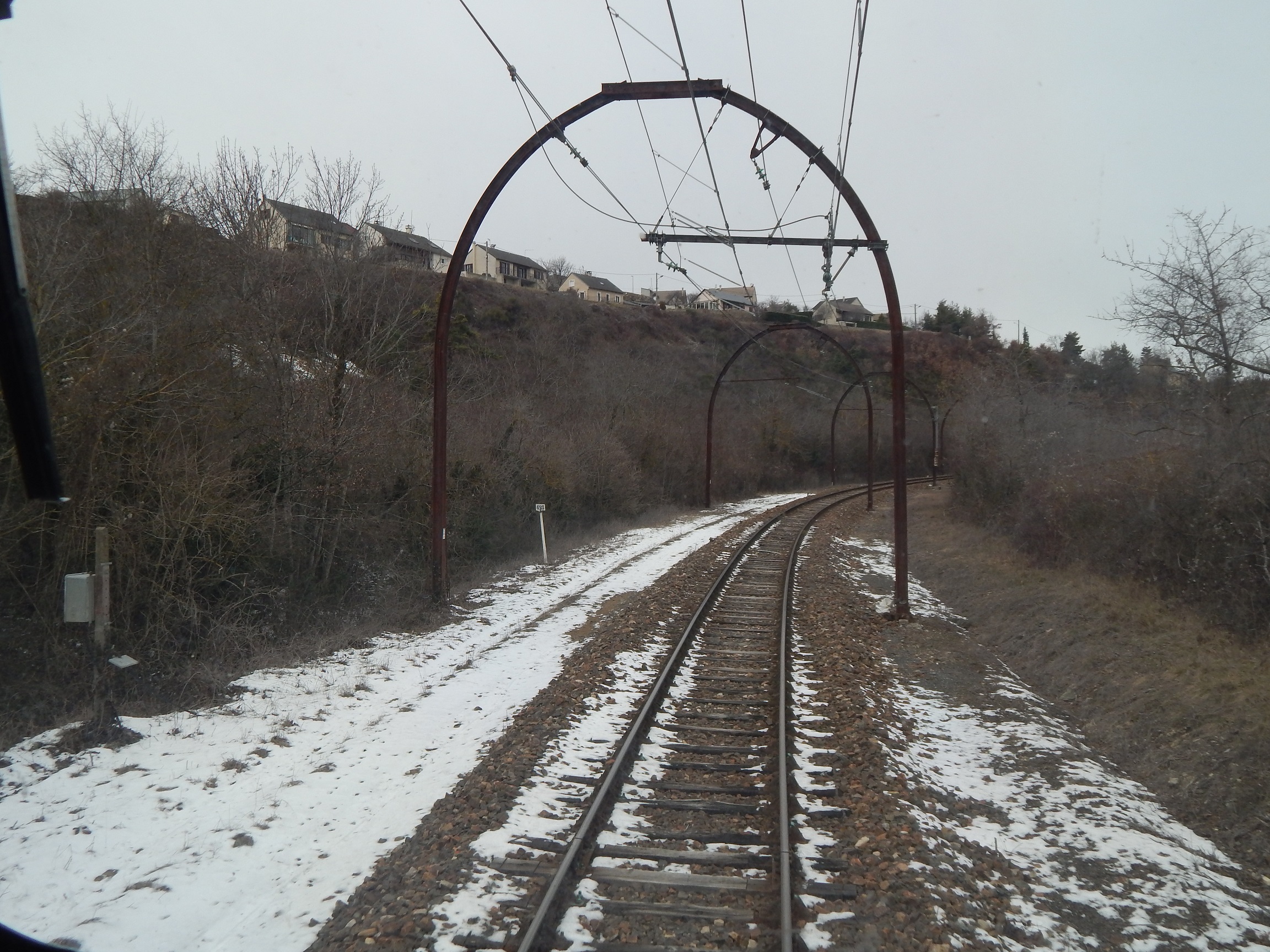 L722 PK623,0 2017-01-22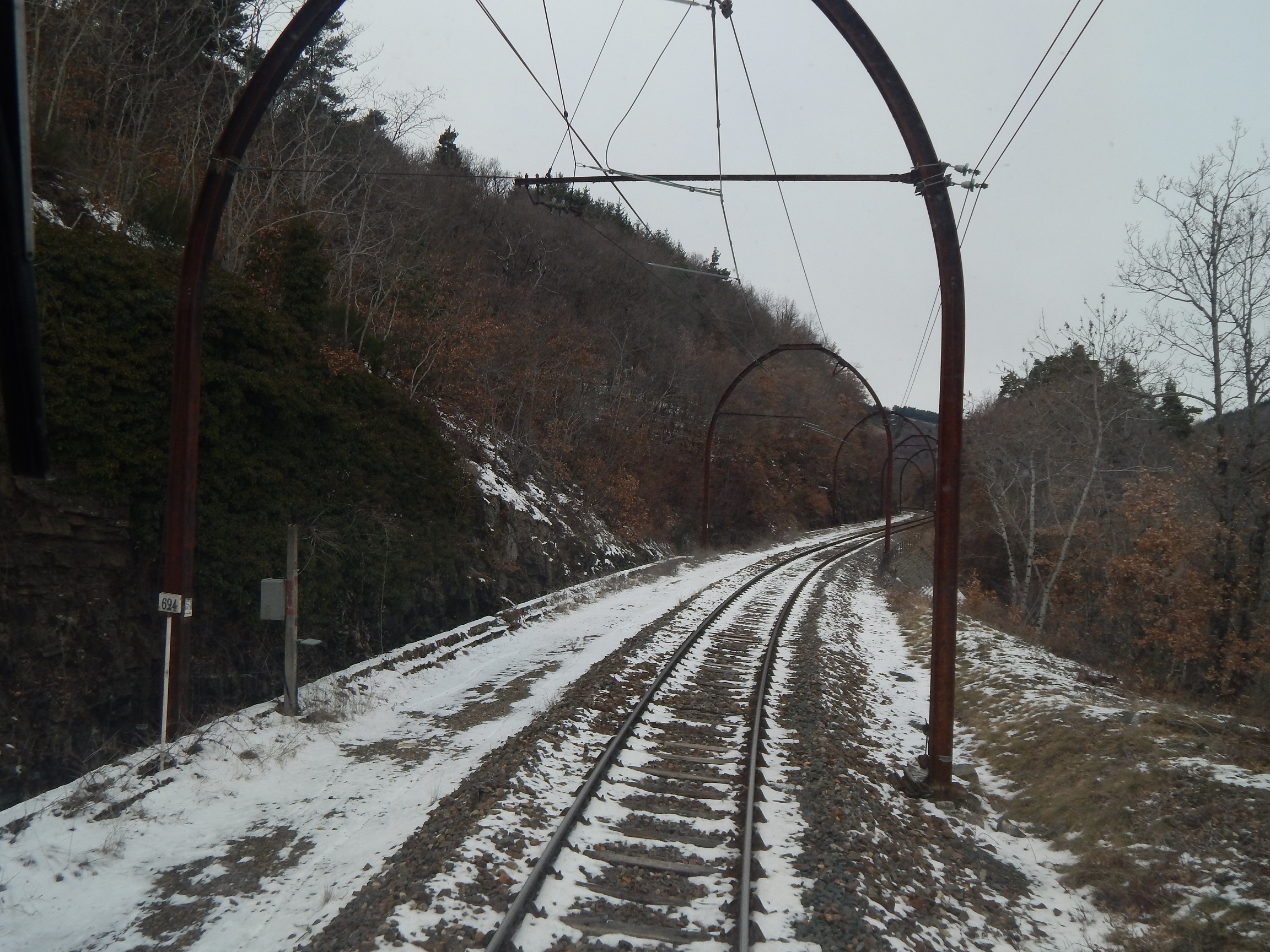 L722 PK624,0 2017-01-22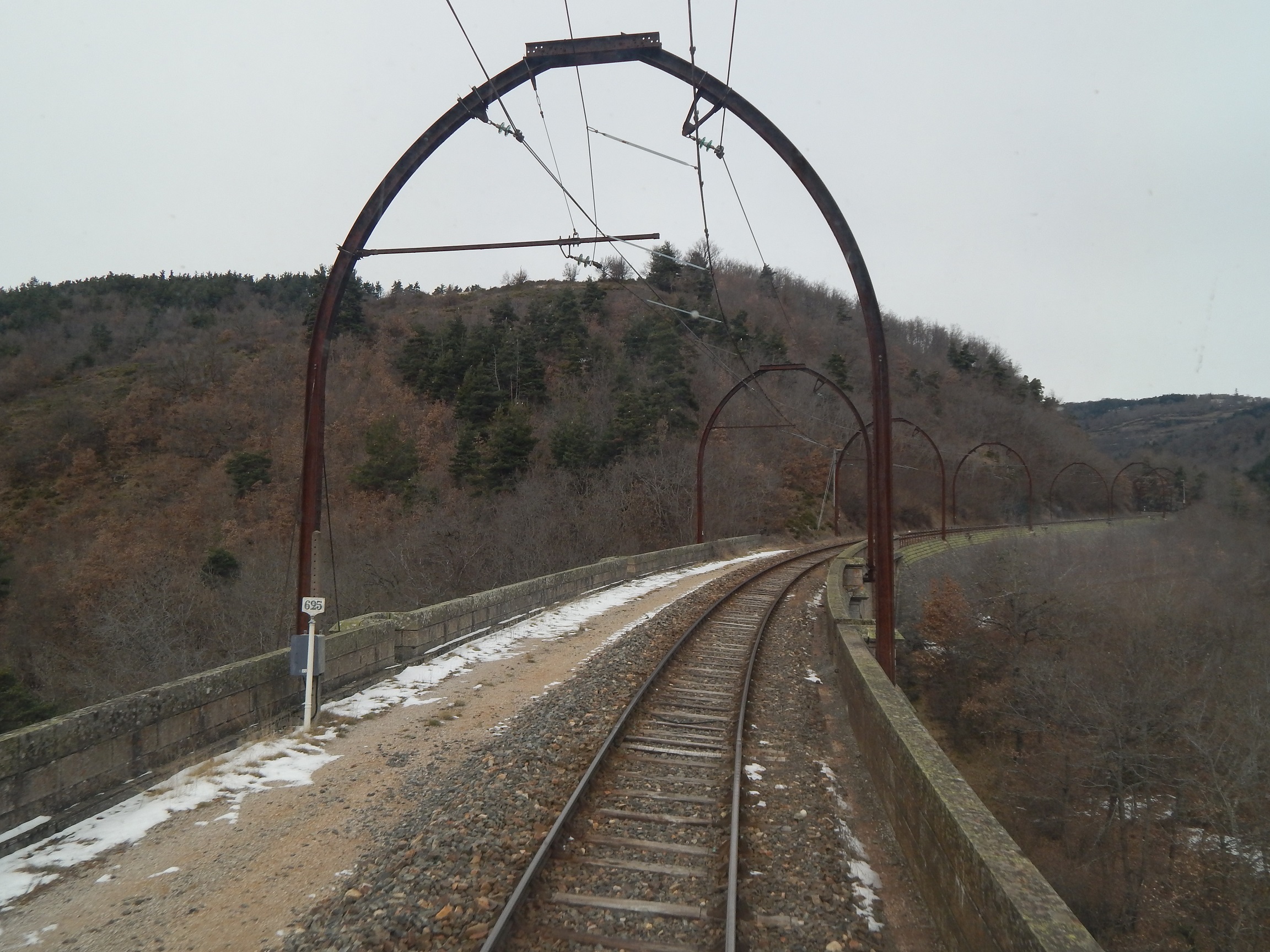 L722 PK625,0 2017-01-22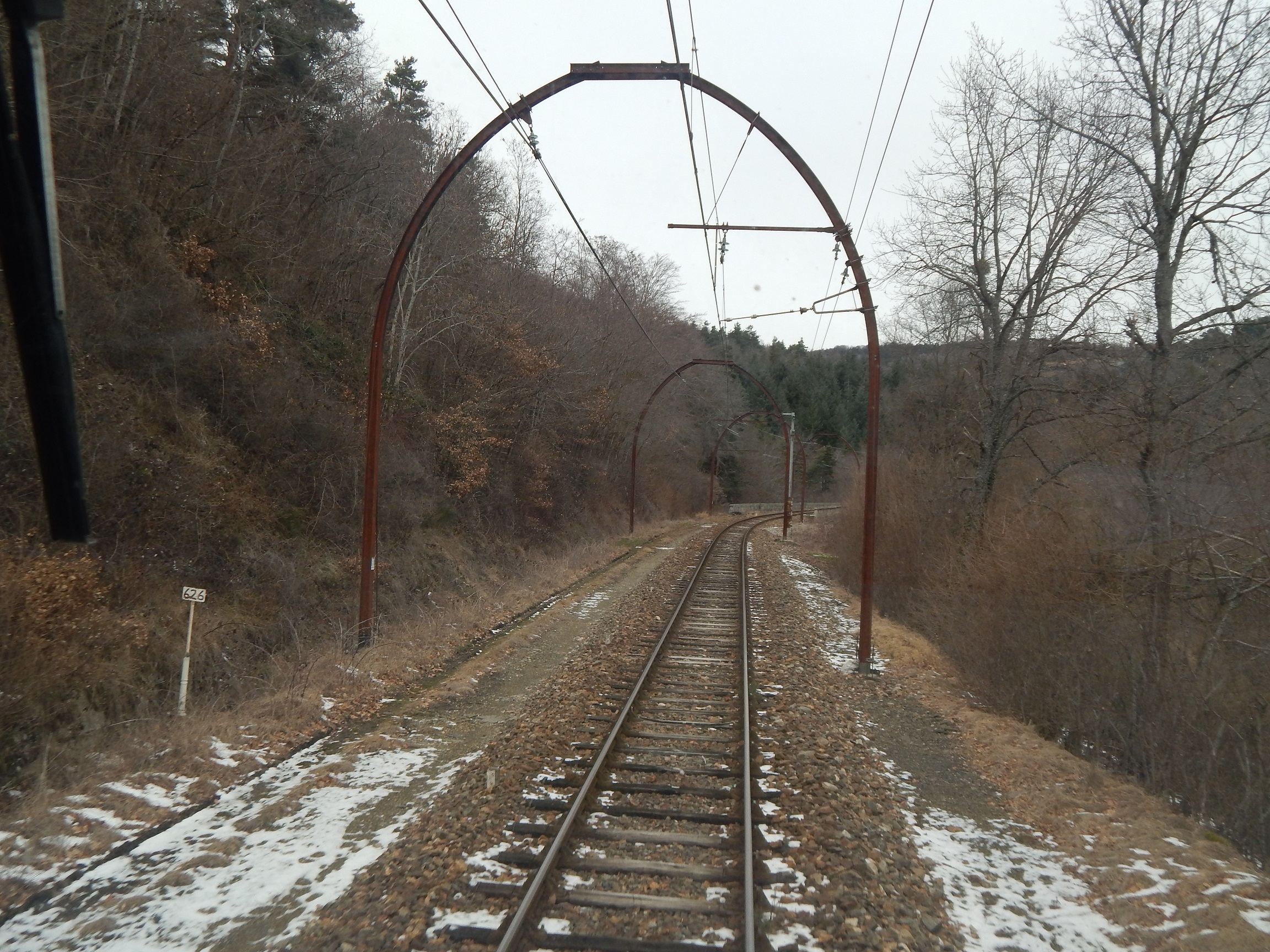 L722 PK626,0 2017-01-22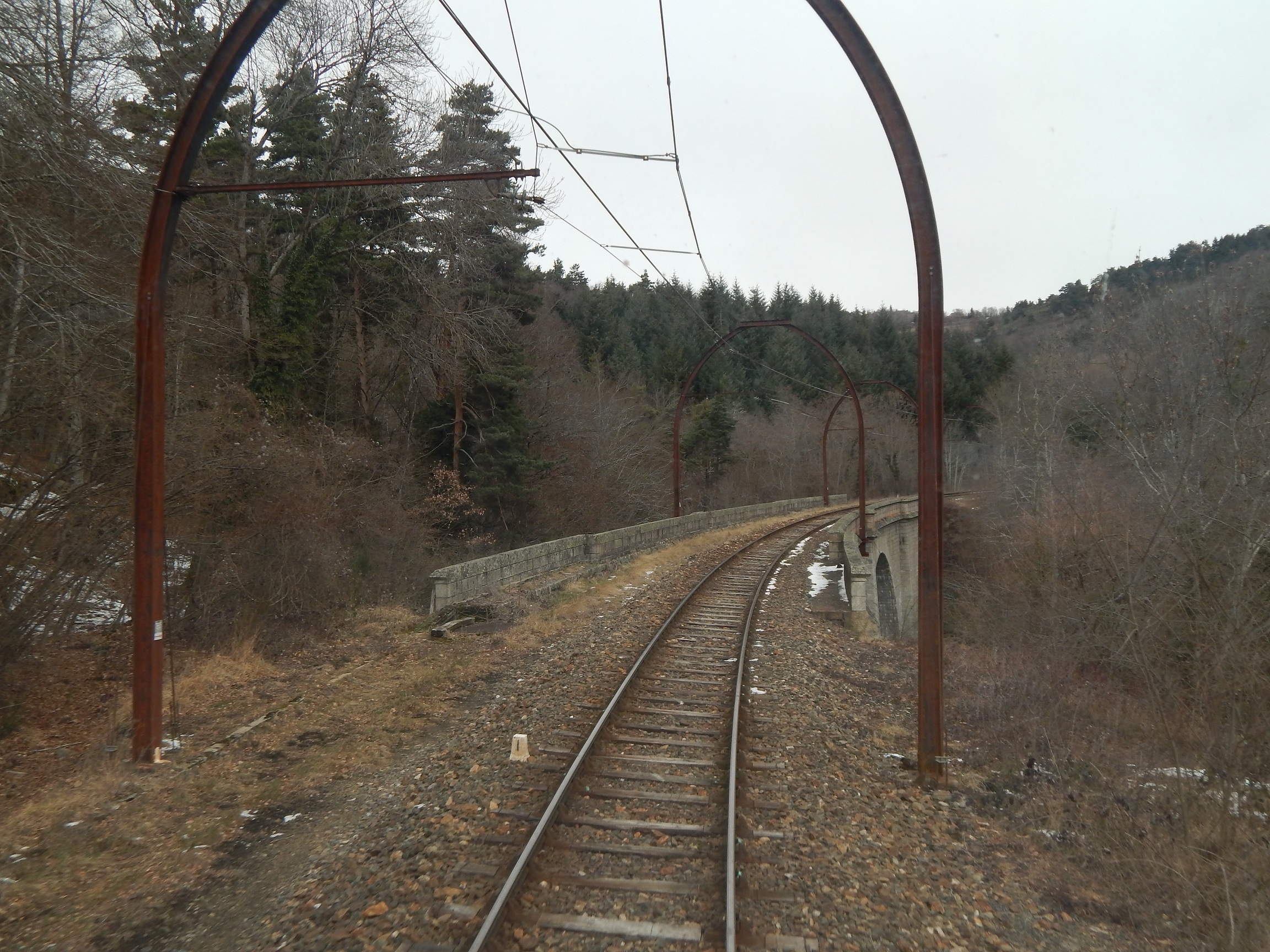 L722 PK626,1 2017-01-22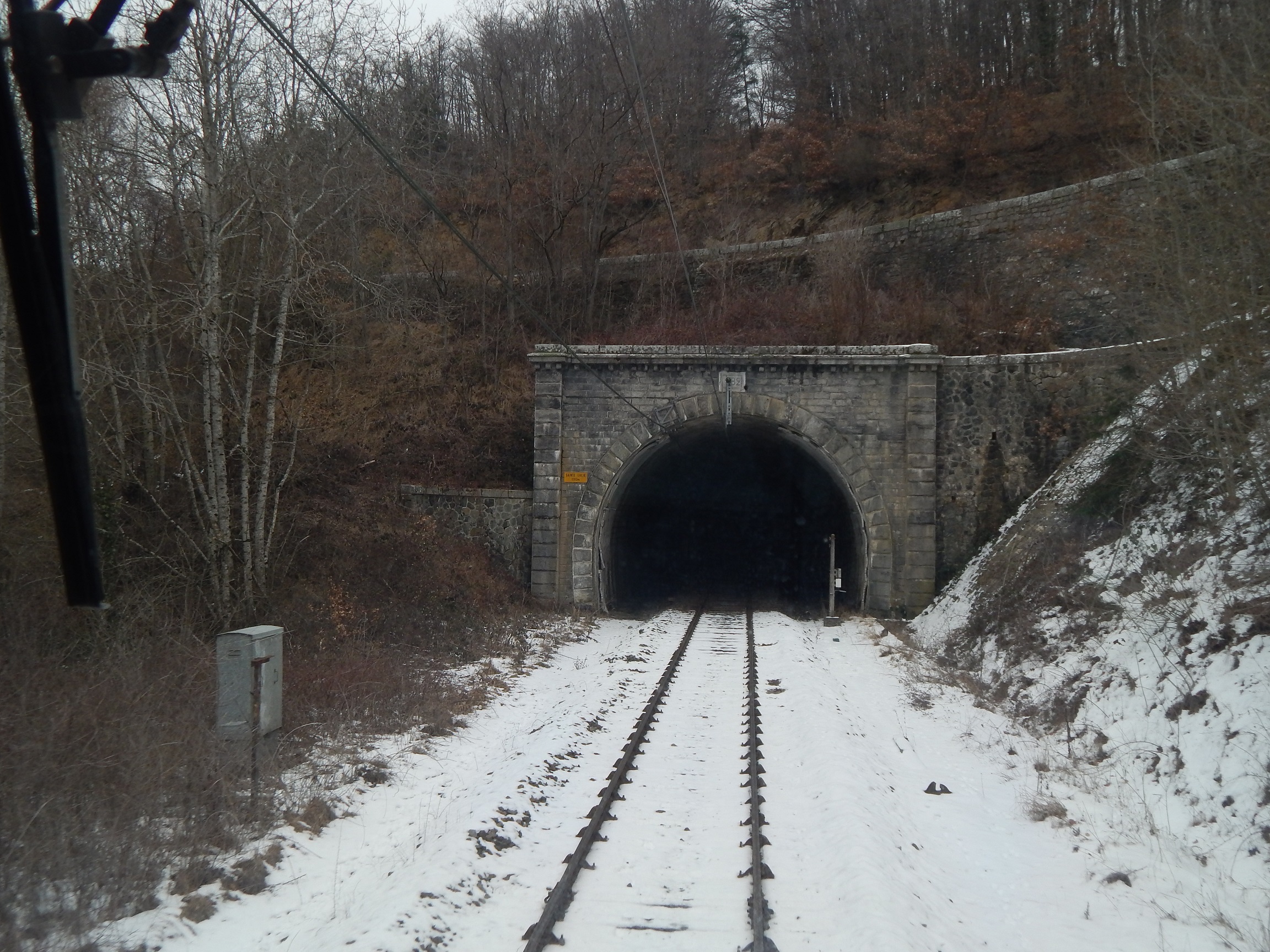 L722 PK626,3 2017-01-22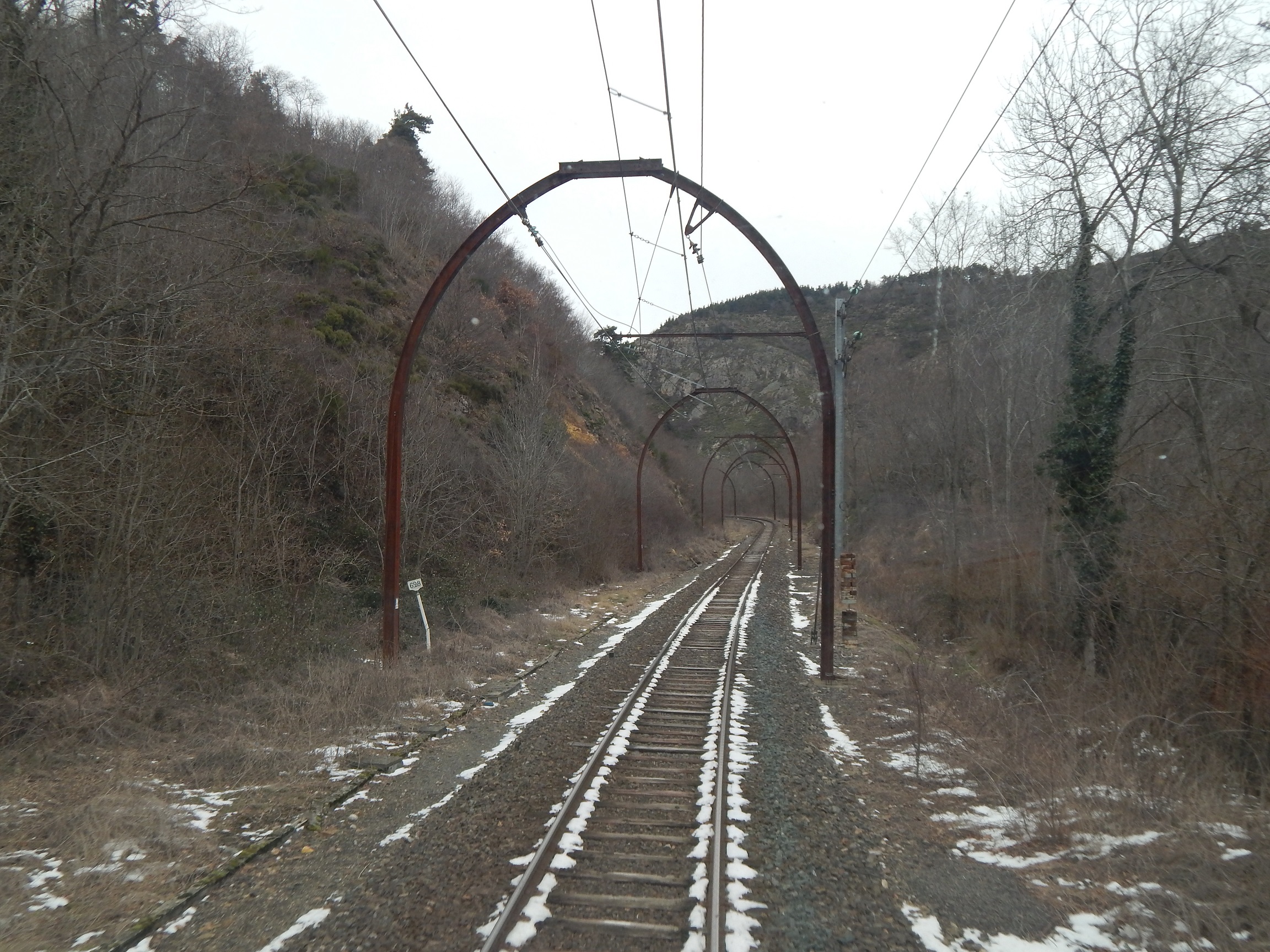 L722 PK628,0 2017-01-22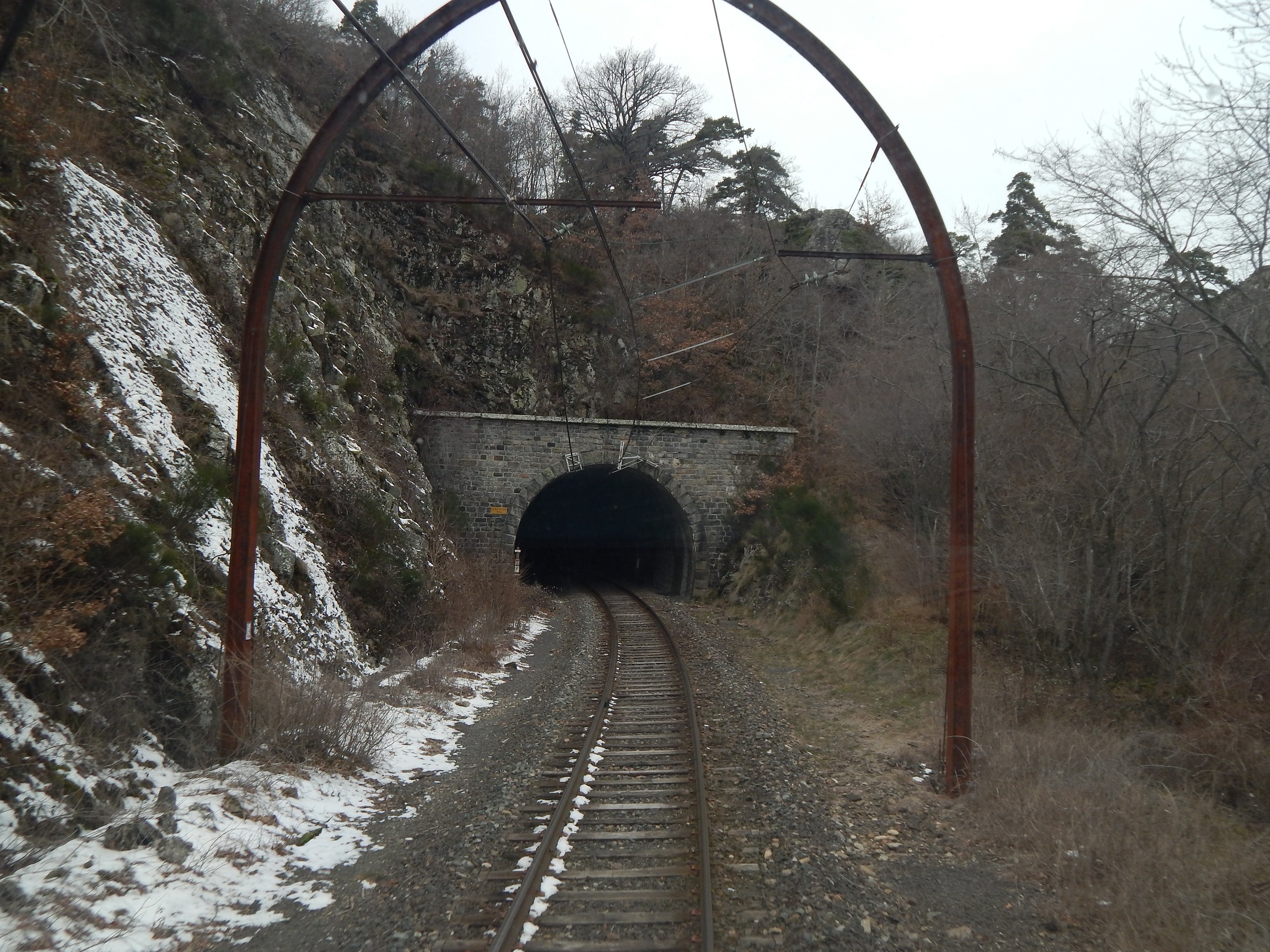 L722 PK628,3 2017-01-22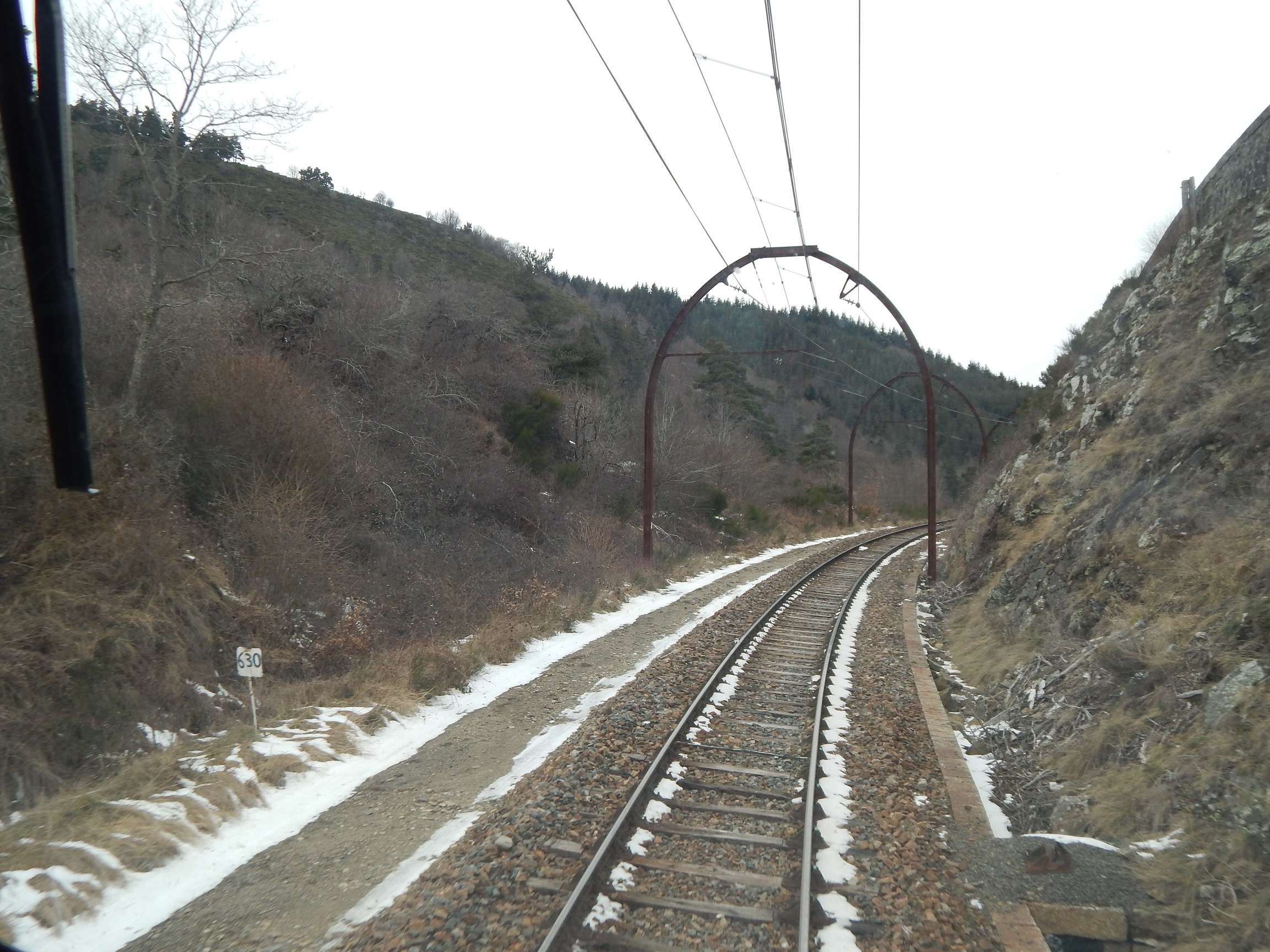 L722 PK630,0 2017-01-22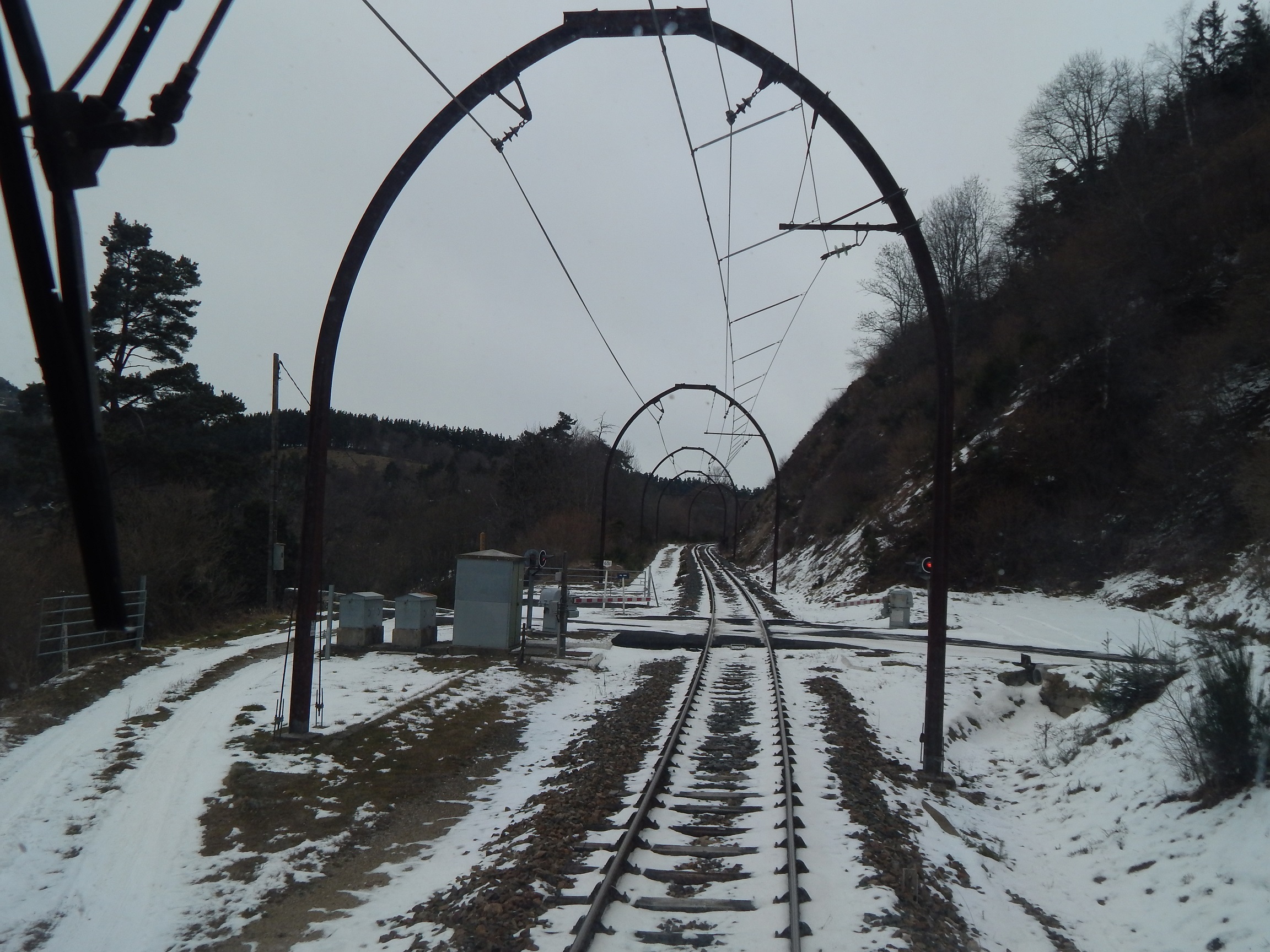 L722 PK631,0 2017-01-22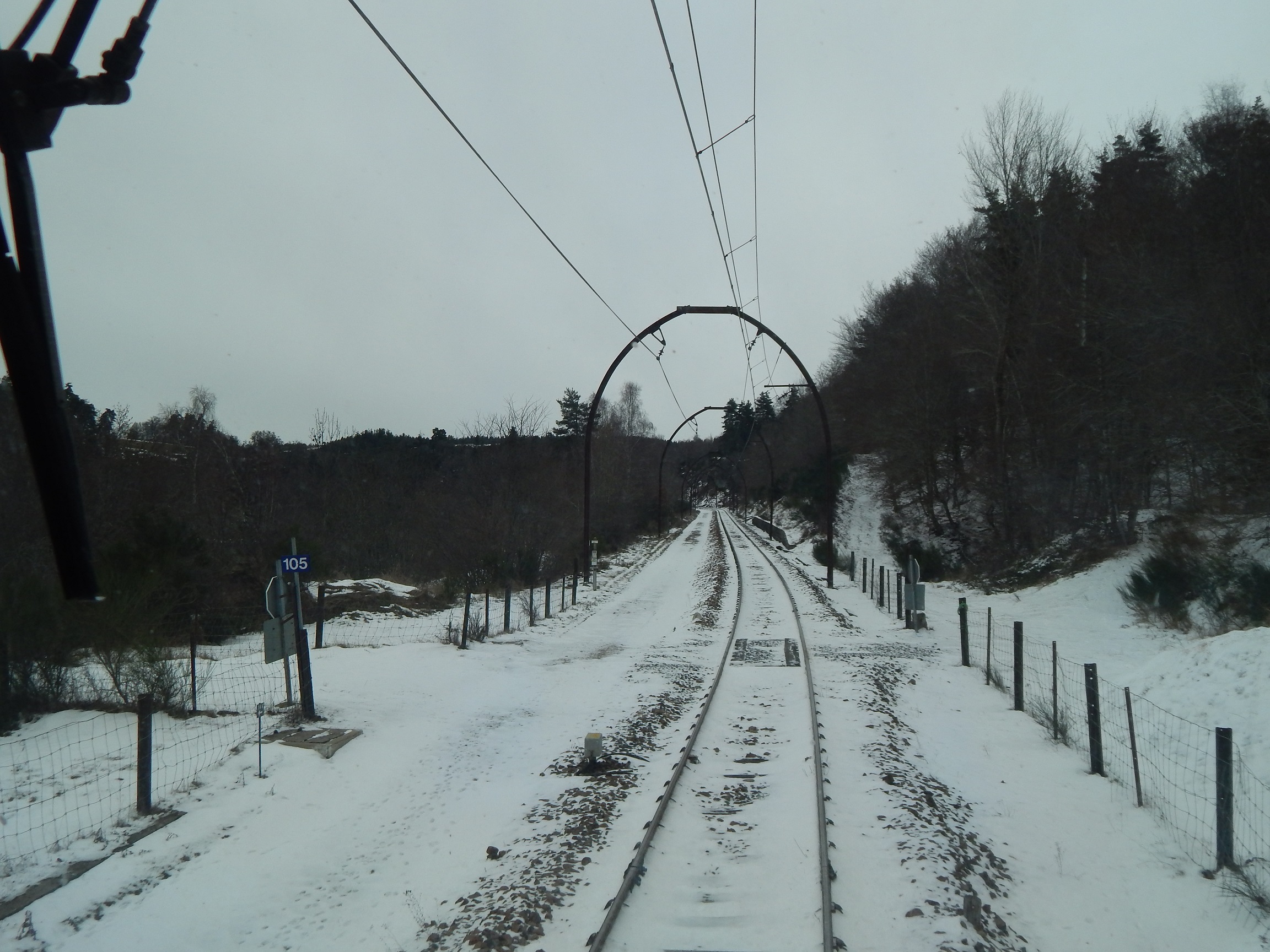 L722 PK631,6 (PN 105) 2017-01-22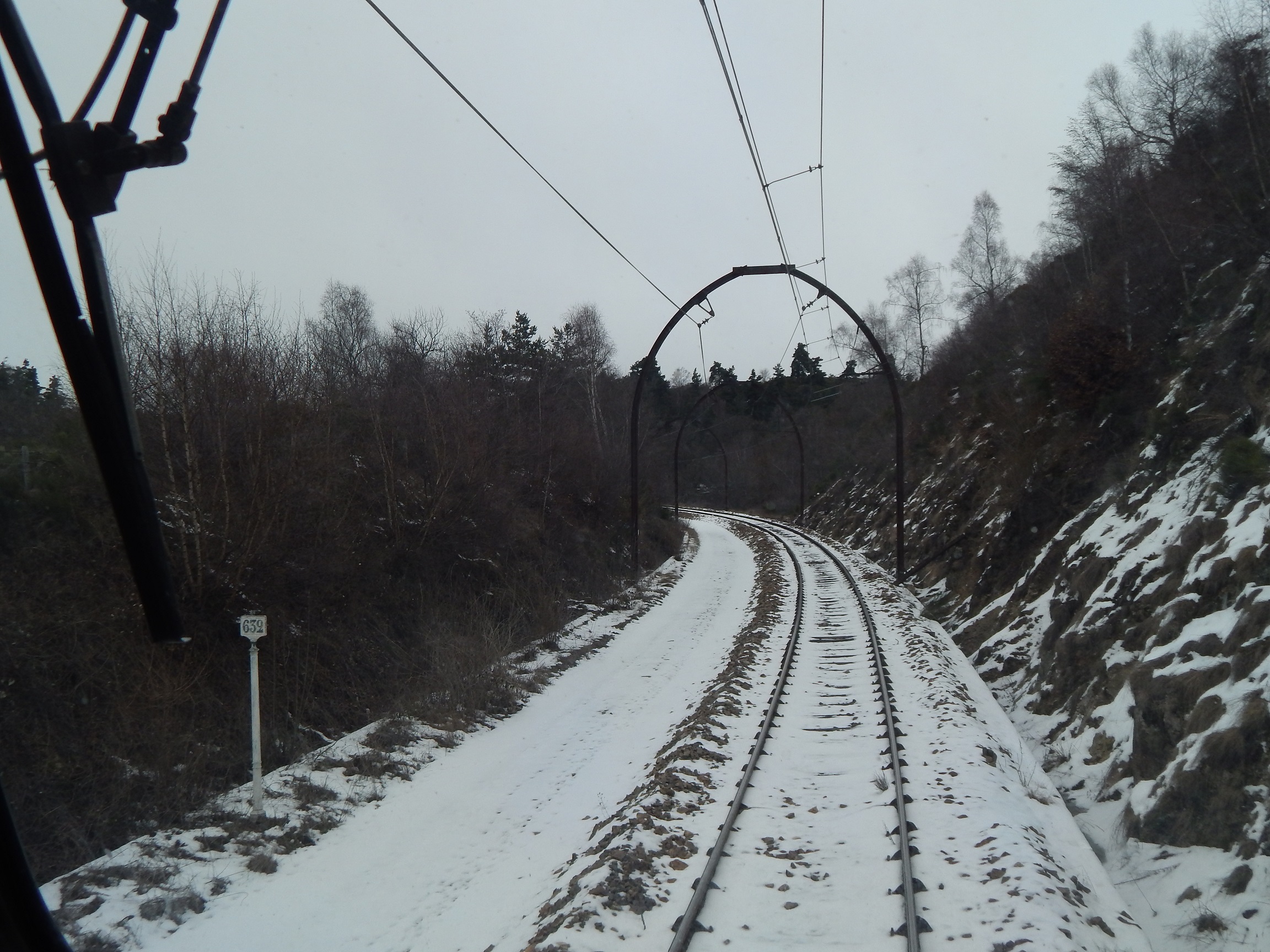 L722 PK632,0 2017-01-22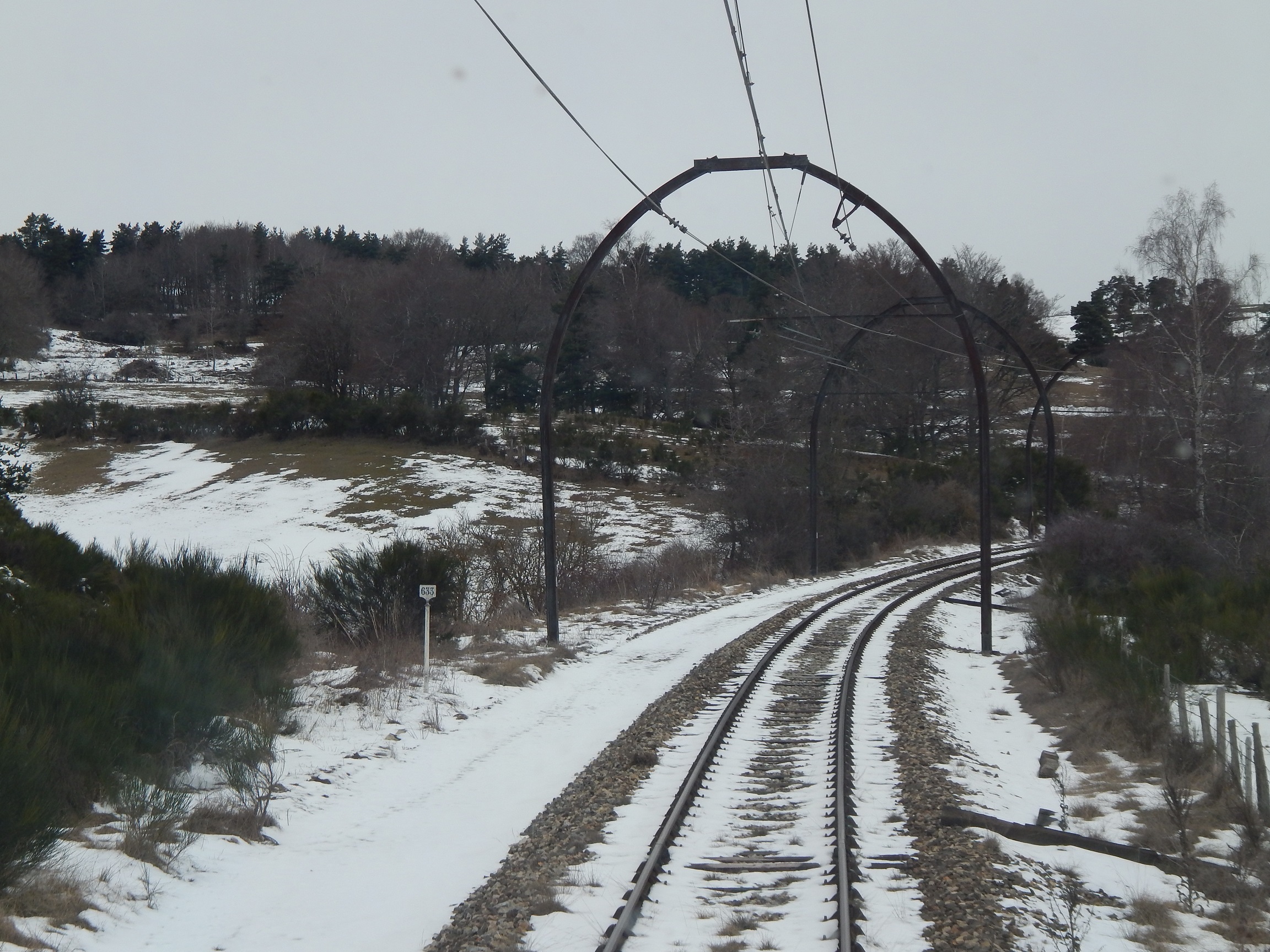 L722 PK633,0 2017-01-22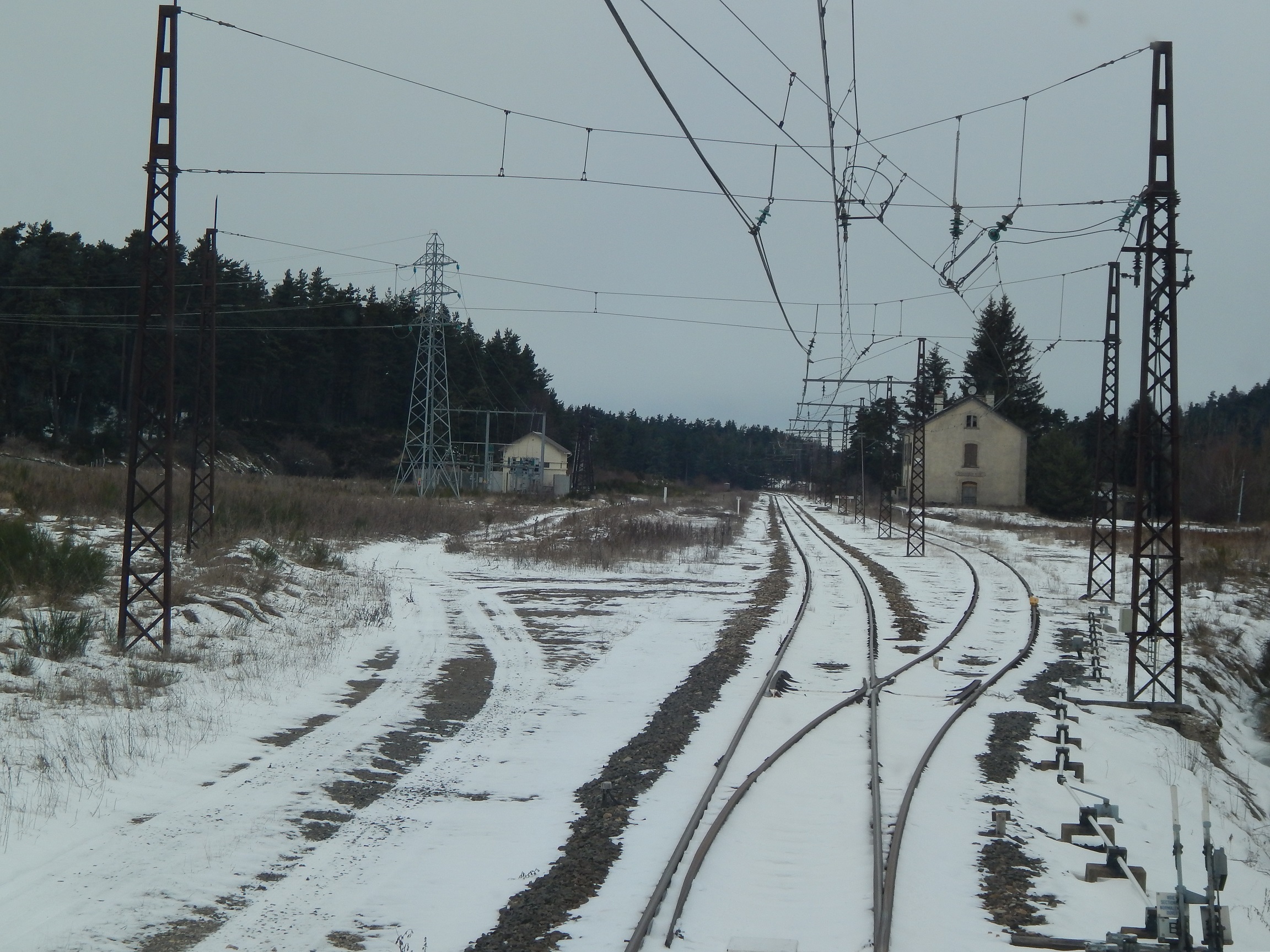 L722 PK634,8 St-Sauveur-de-Peyre 2017-01-22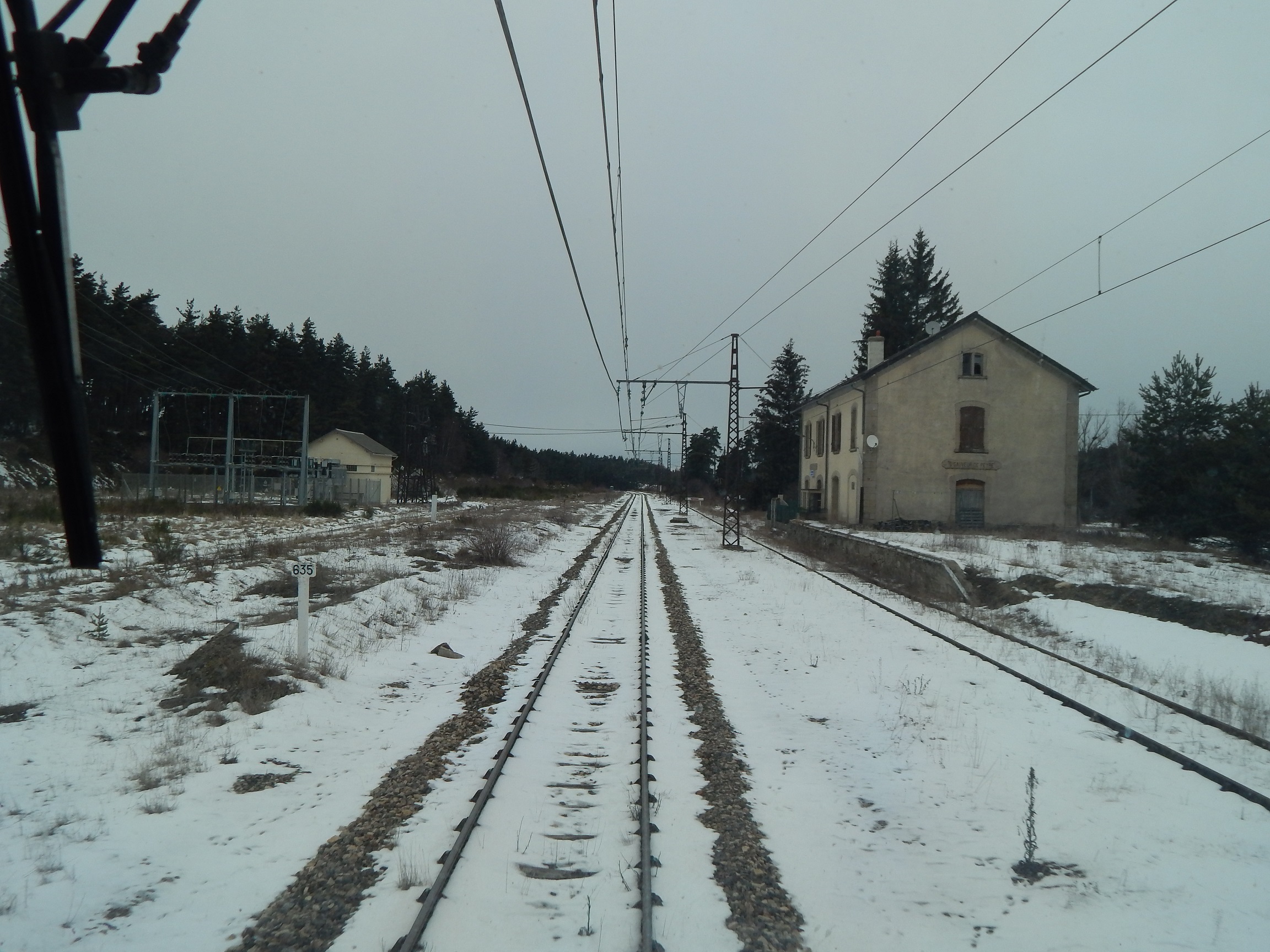 L722 PK635,0 St-Sauveur-de-Peyre 2017-01-22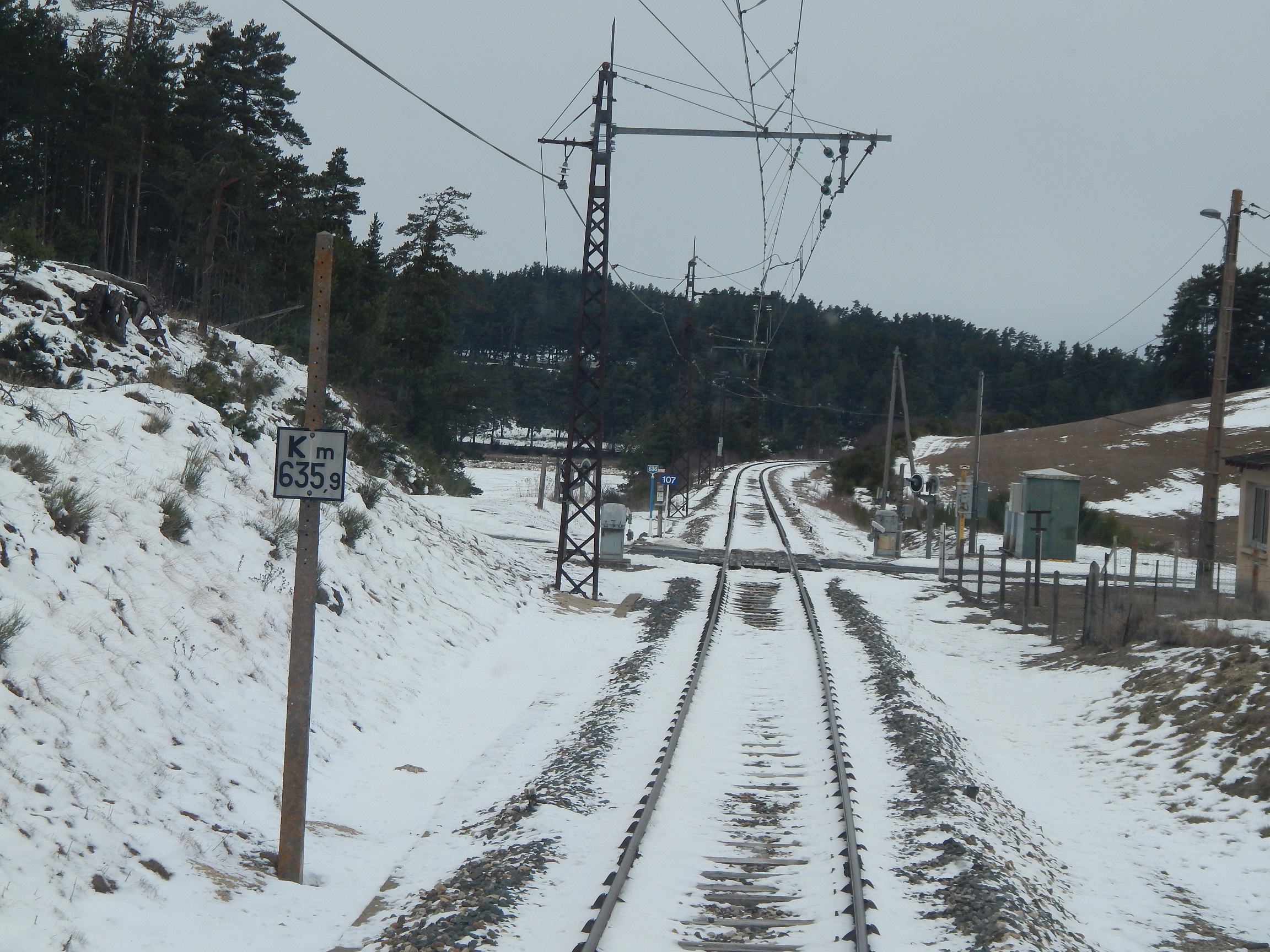 L722 PK635,9 (PN 107) 2017-01-22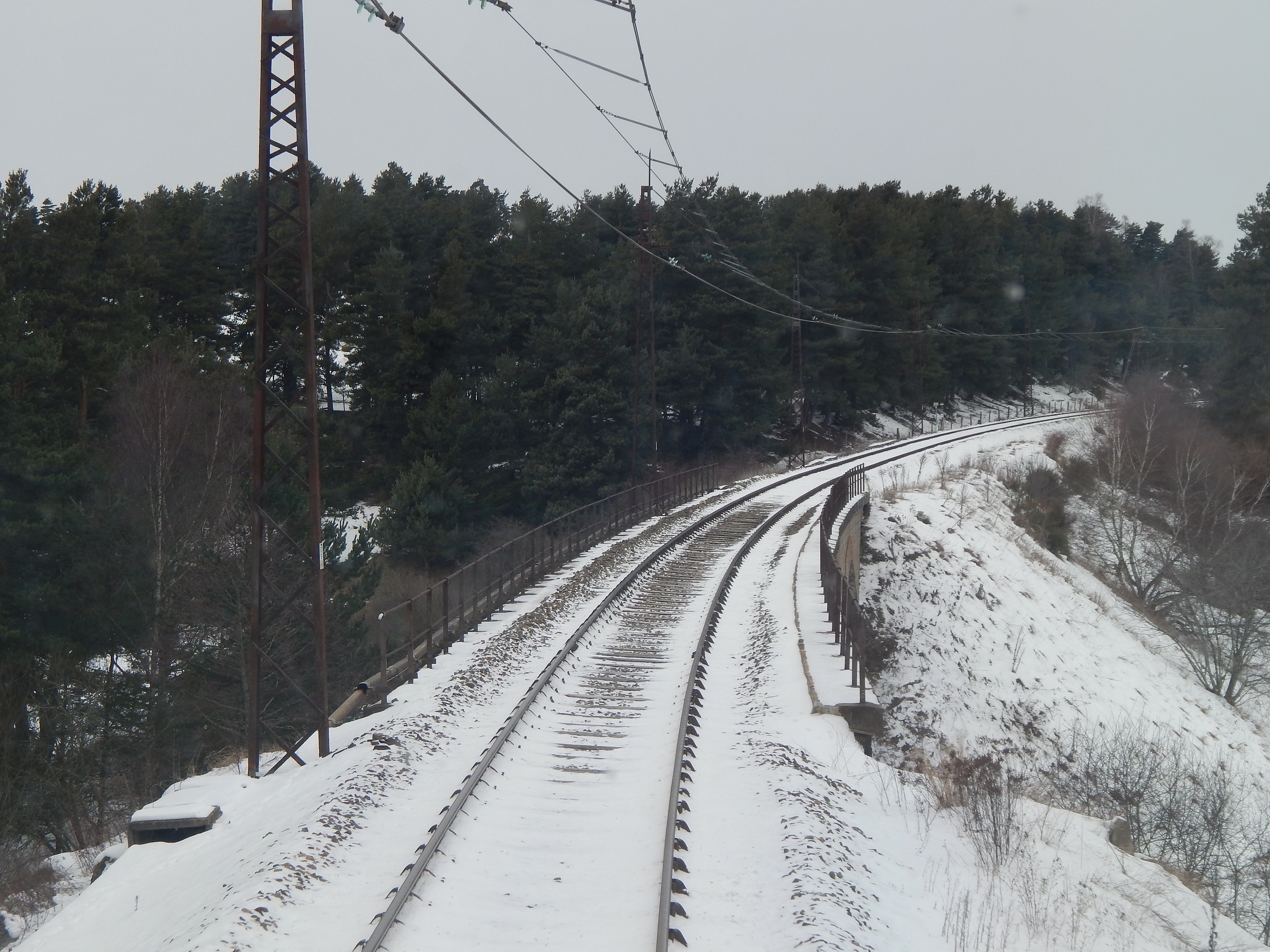 L722 PK637,8 2017-01-22
L722 PK640,0 2017-01-22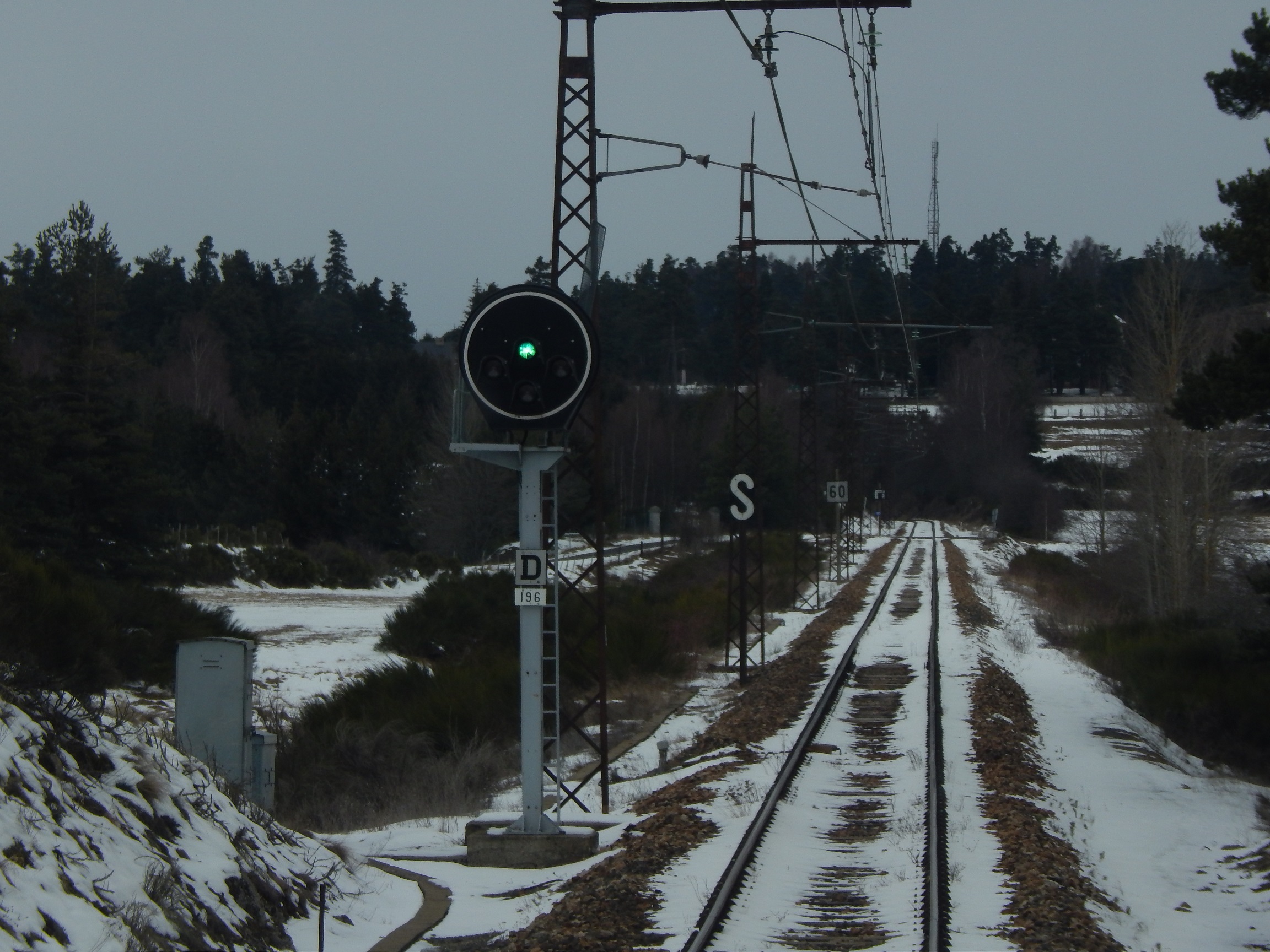 L722 PK640,5 2017-01-22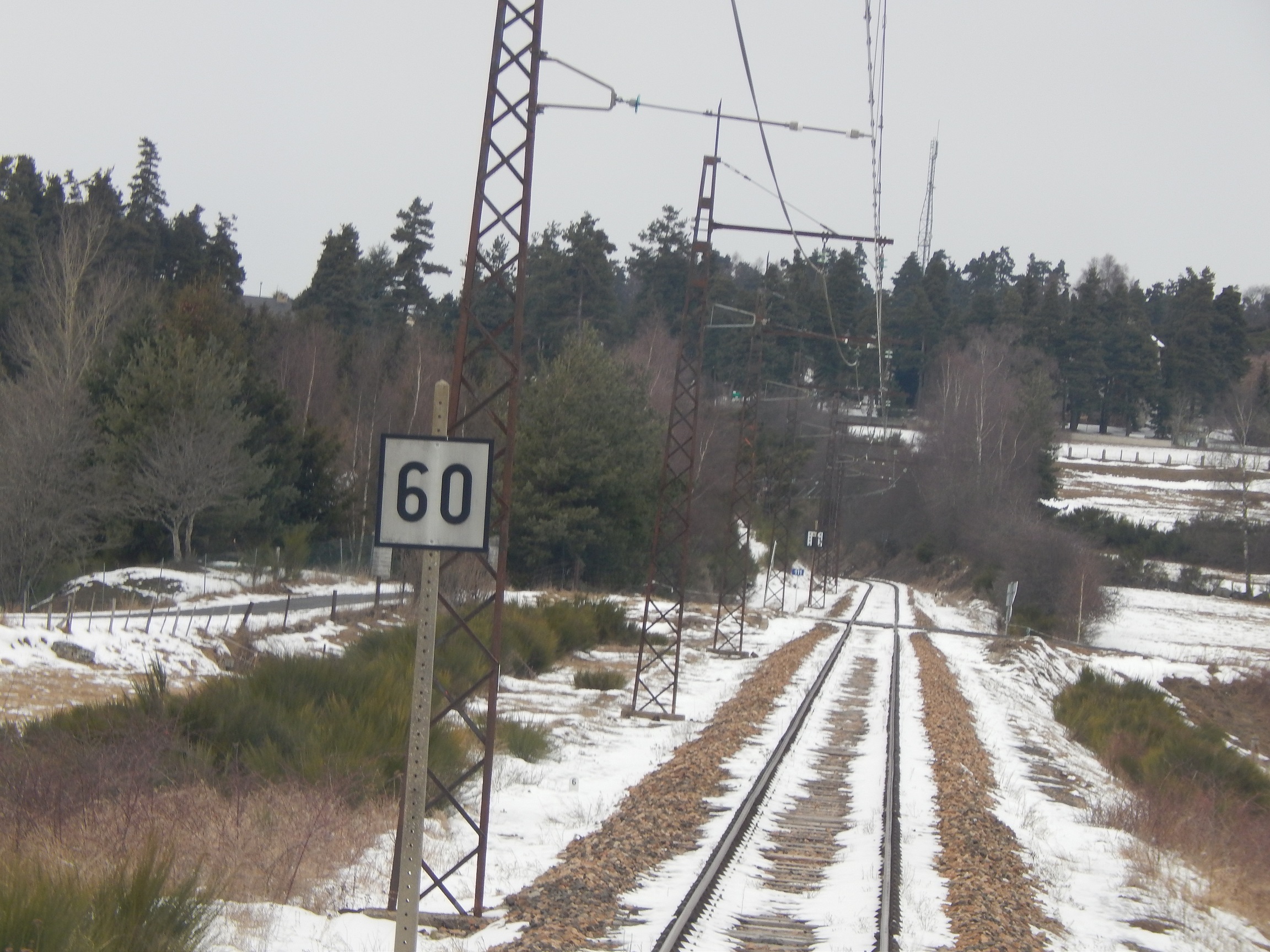 L722 PK640,7 2017-01-22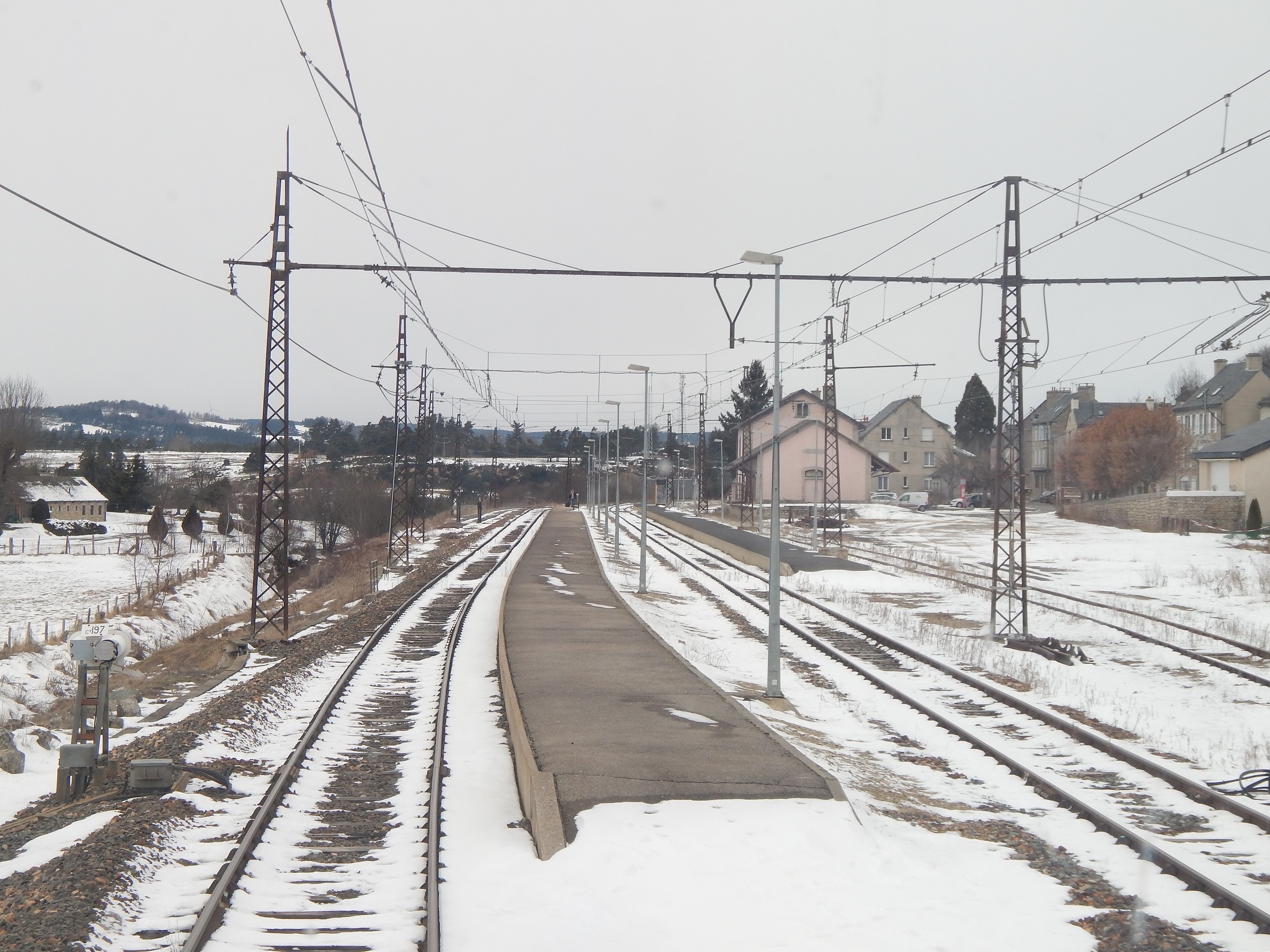 L722 PK641,6 Aumont-Aubrac 2017-01-22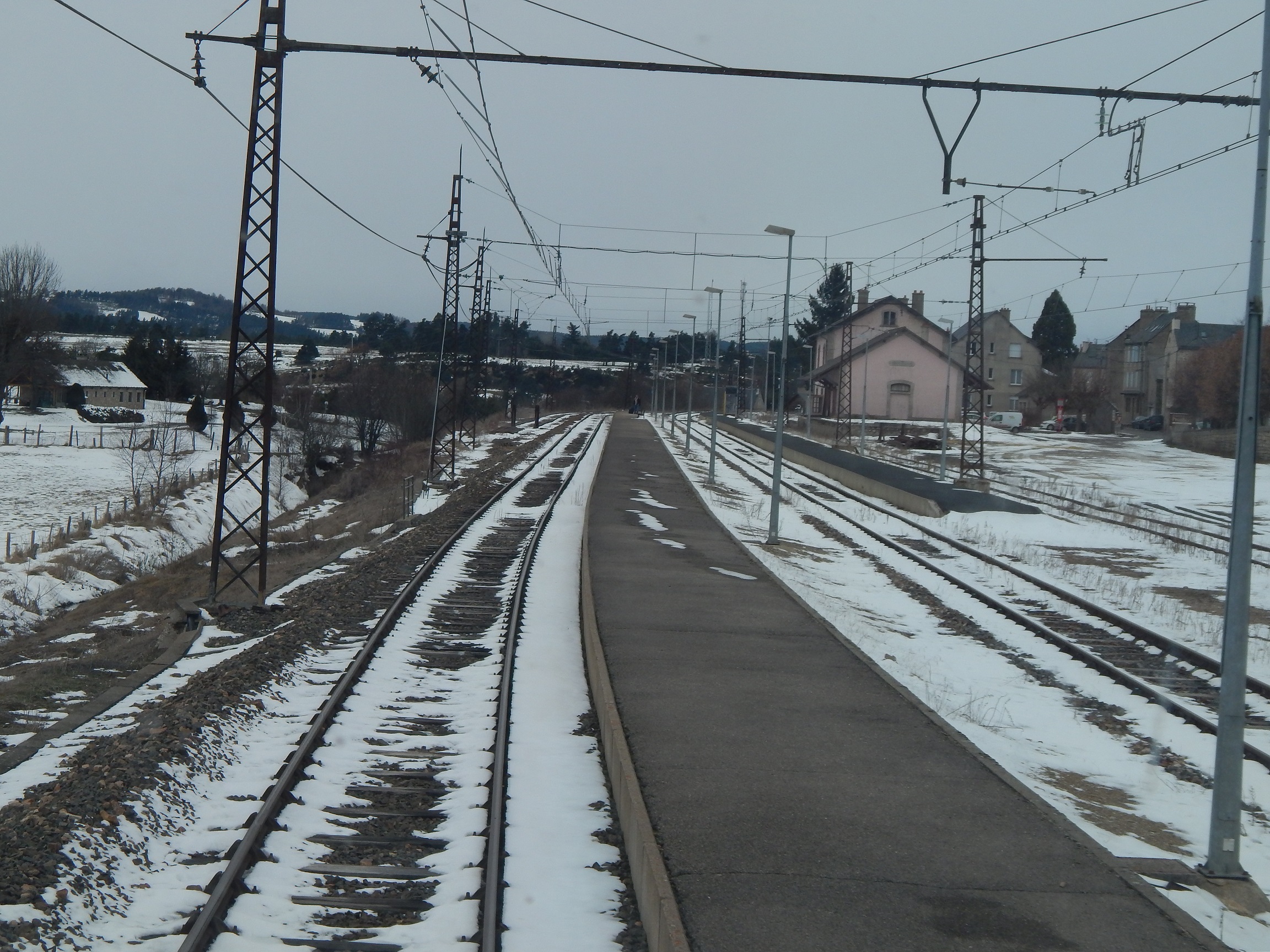 L722 PK641,7 Aumont-Aubrac 2017-01-22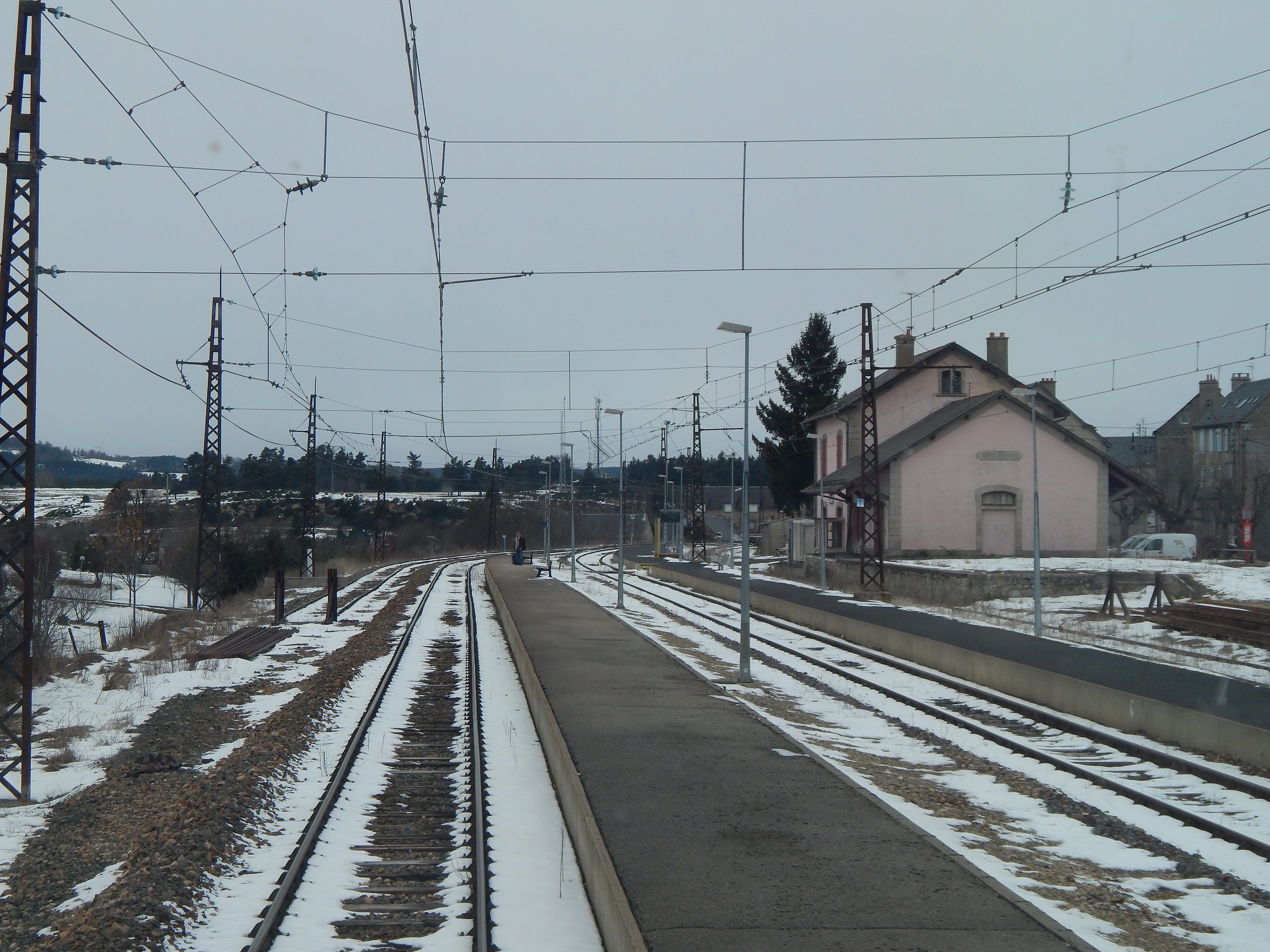 L722 PK641,8 Aumont-Aubrac 2017-01-22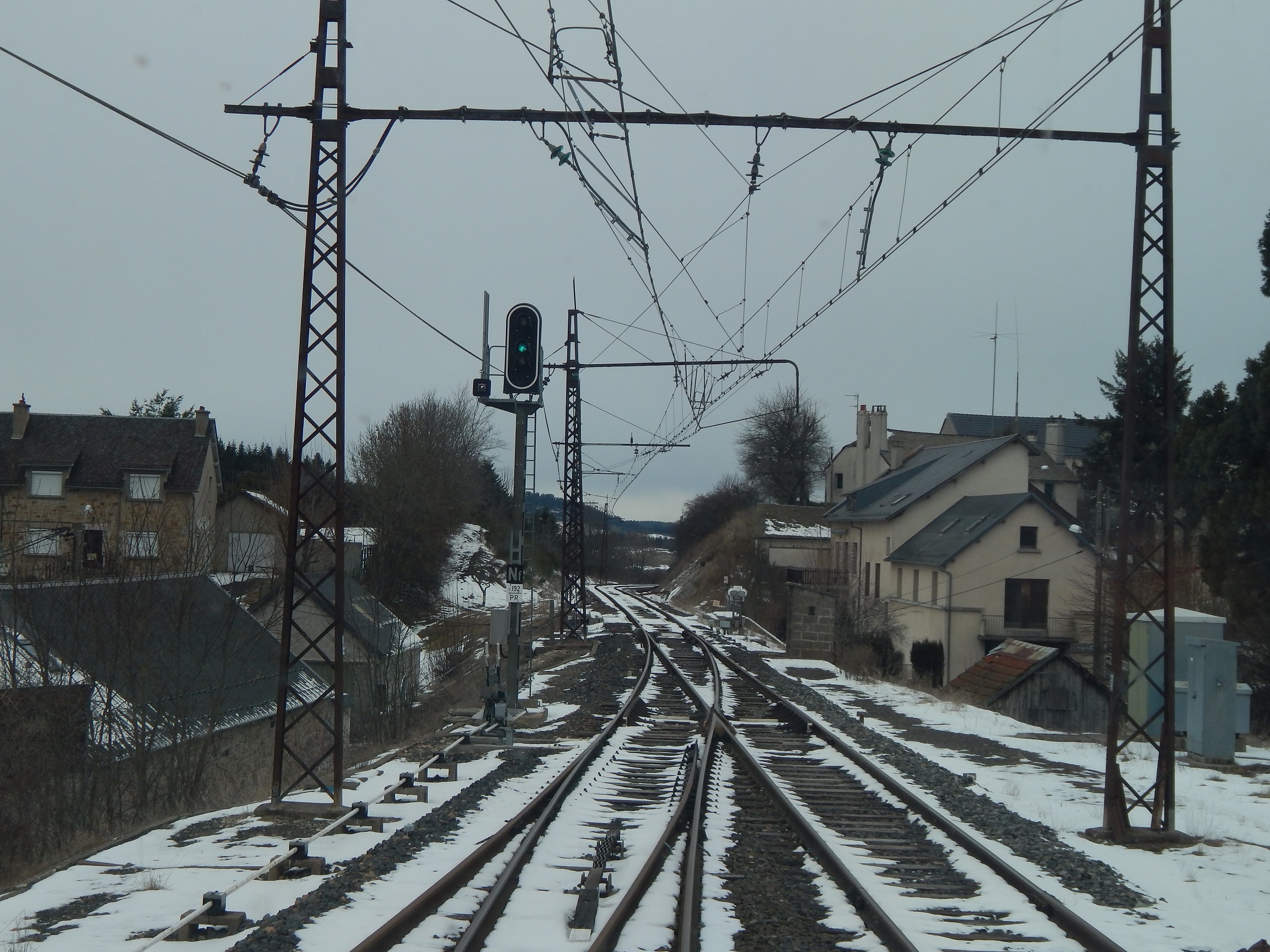 L722 PK641,9 Aumont-Aubrac 2017-01-22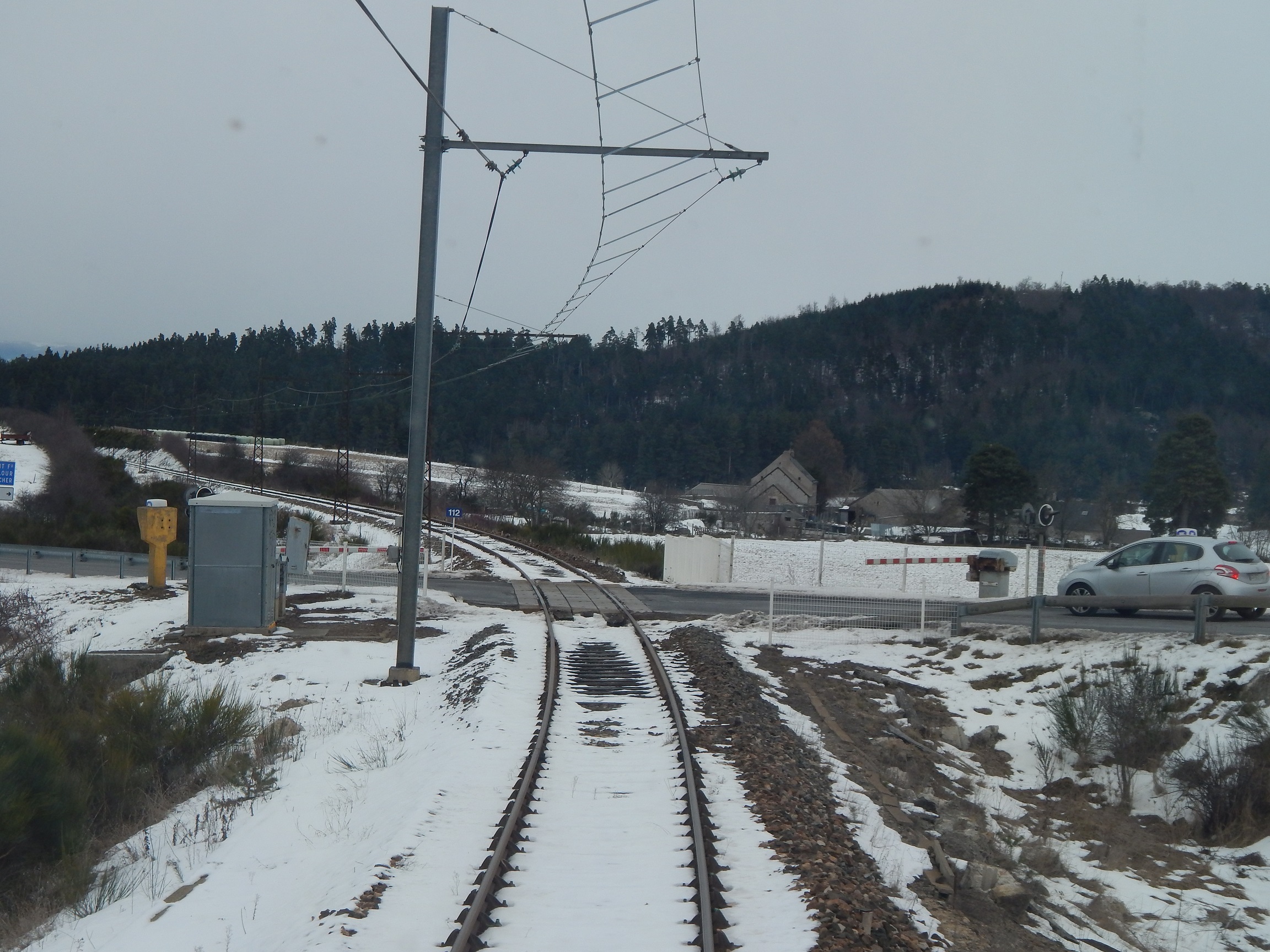 L722 PK643,6 (PN 112 - N 9) 2017-01-22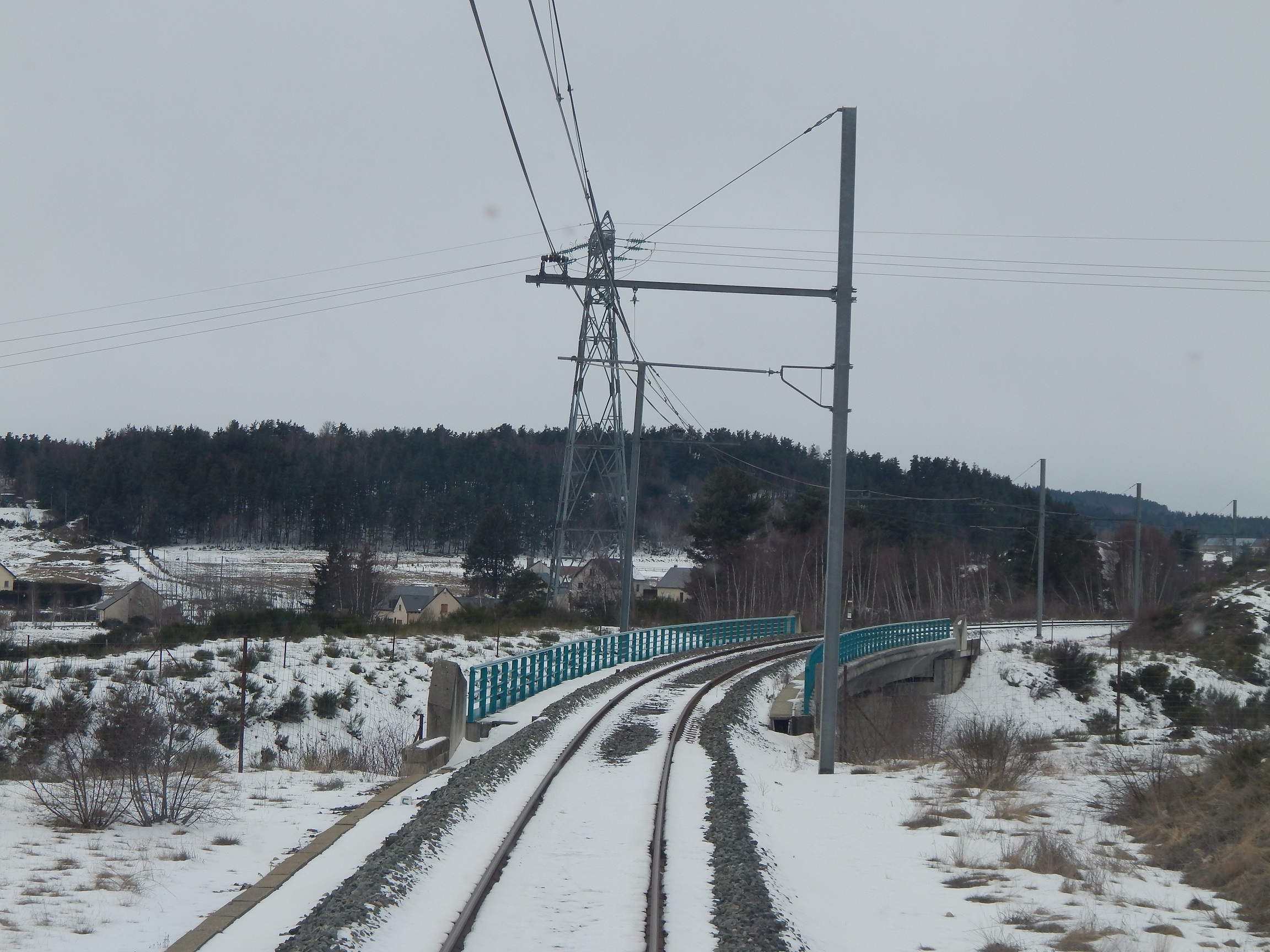 L722 PK646,5 (PRa A 75)2017-01-22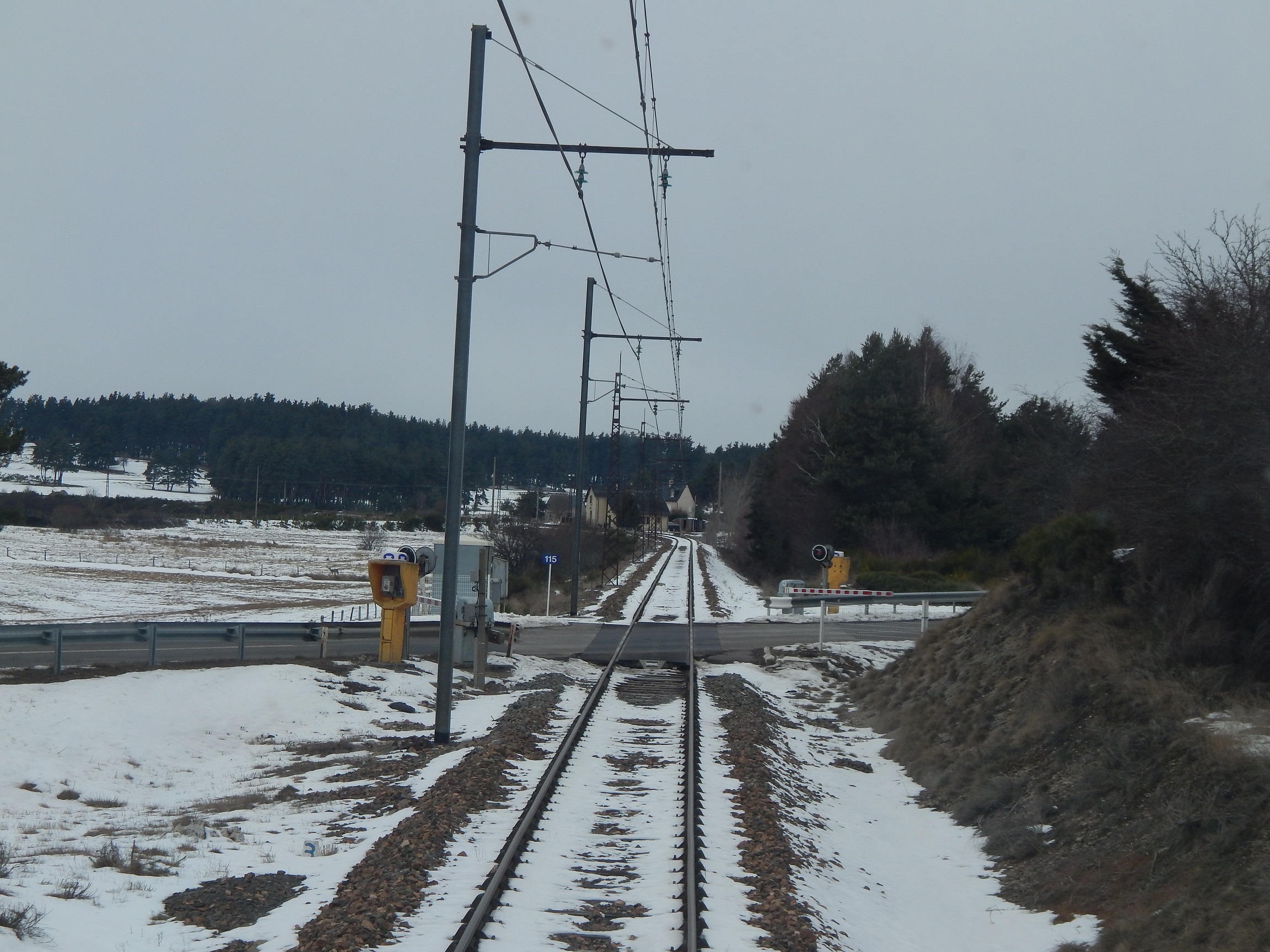 L722 PK647,3 (PN 115 - N 9) 2017-01-22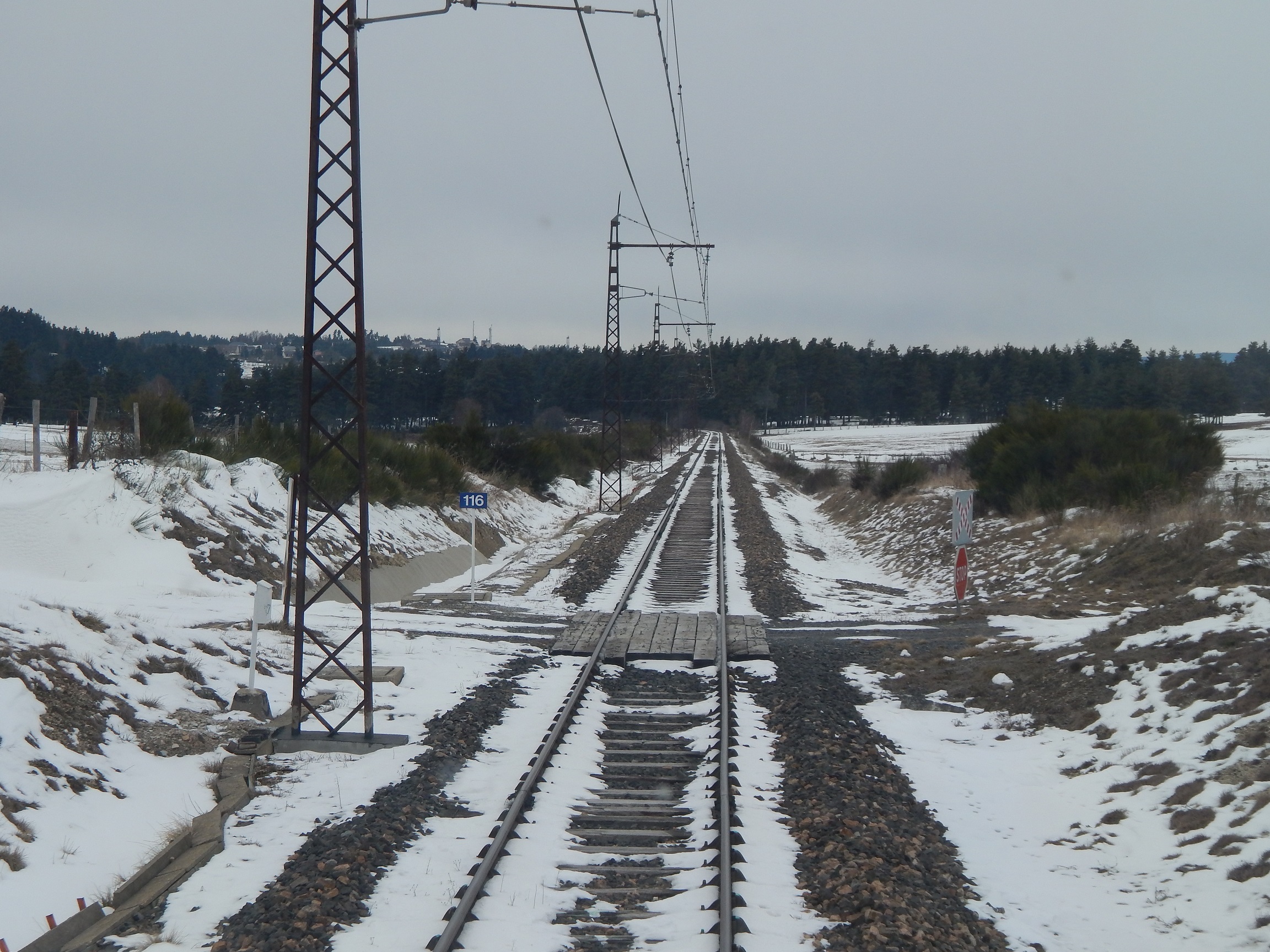 L722 PK649,2 (PN 116) 2017-01-22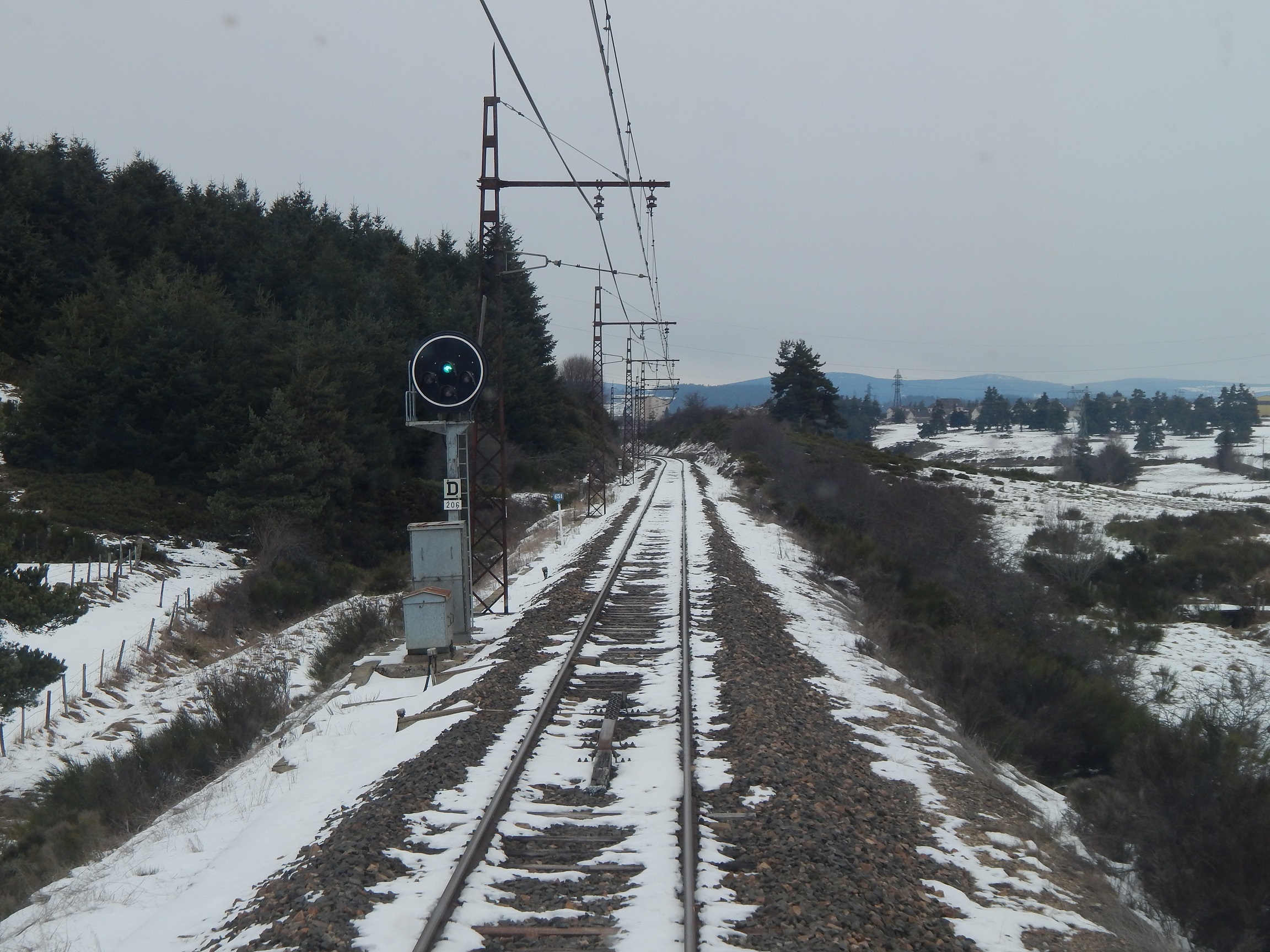 L722 PK650,9 2017-01-22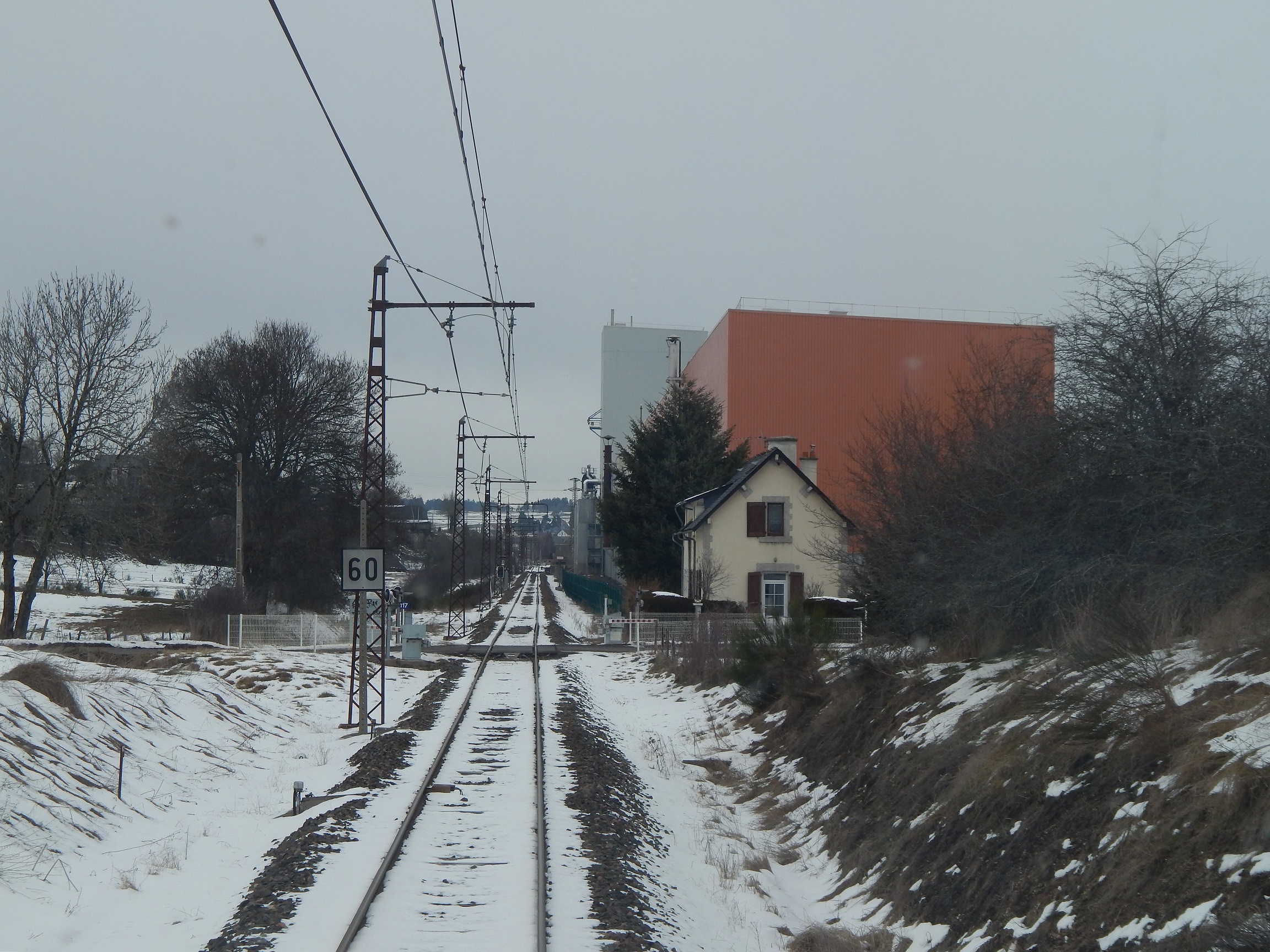 L722 PK651,8 PN 117 St-Chely-d'Apcher 2017-01-22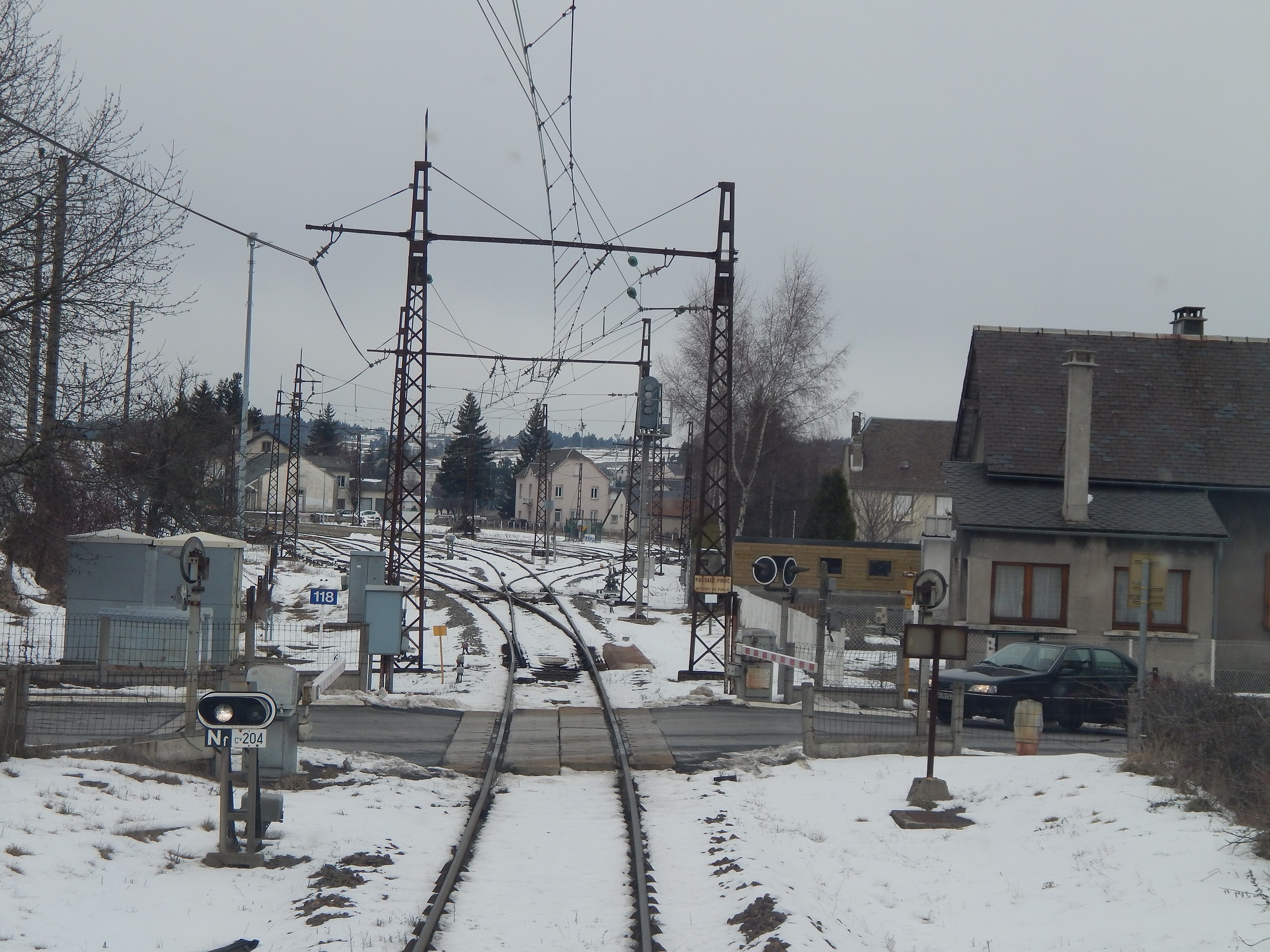 L722 PK652,5 St-Chely-d'Apcher 2017-01-22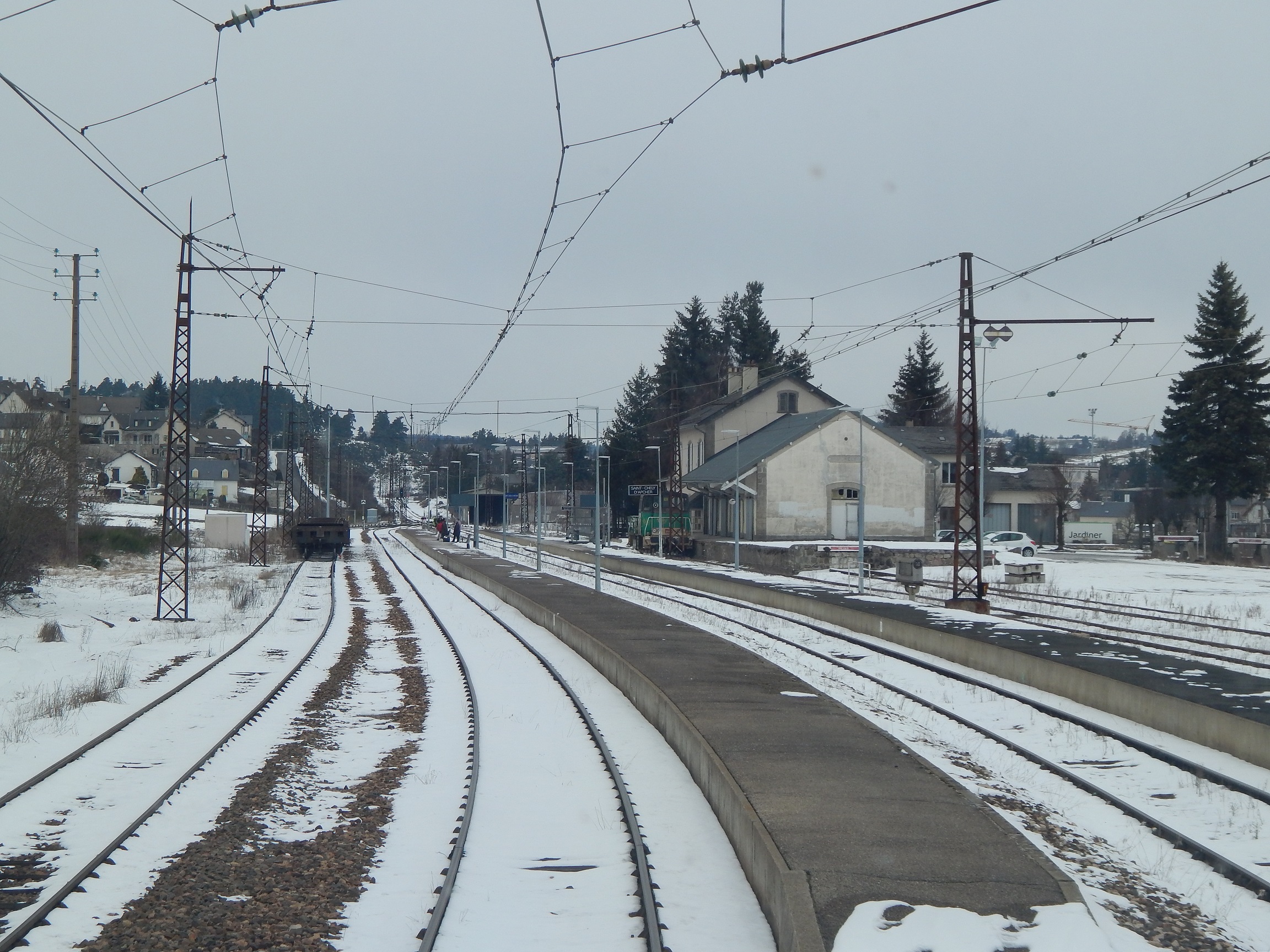 L722 PK652,7 St-Chely-d'Apcher 2017-01-22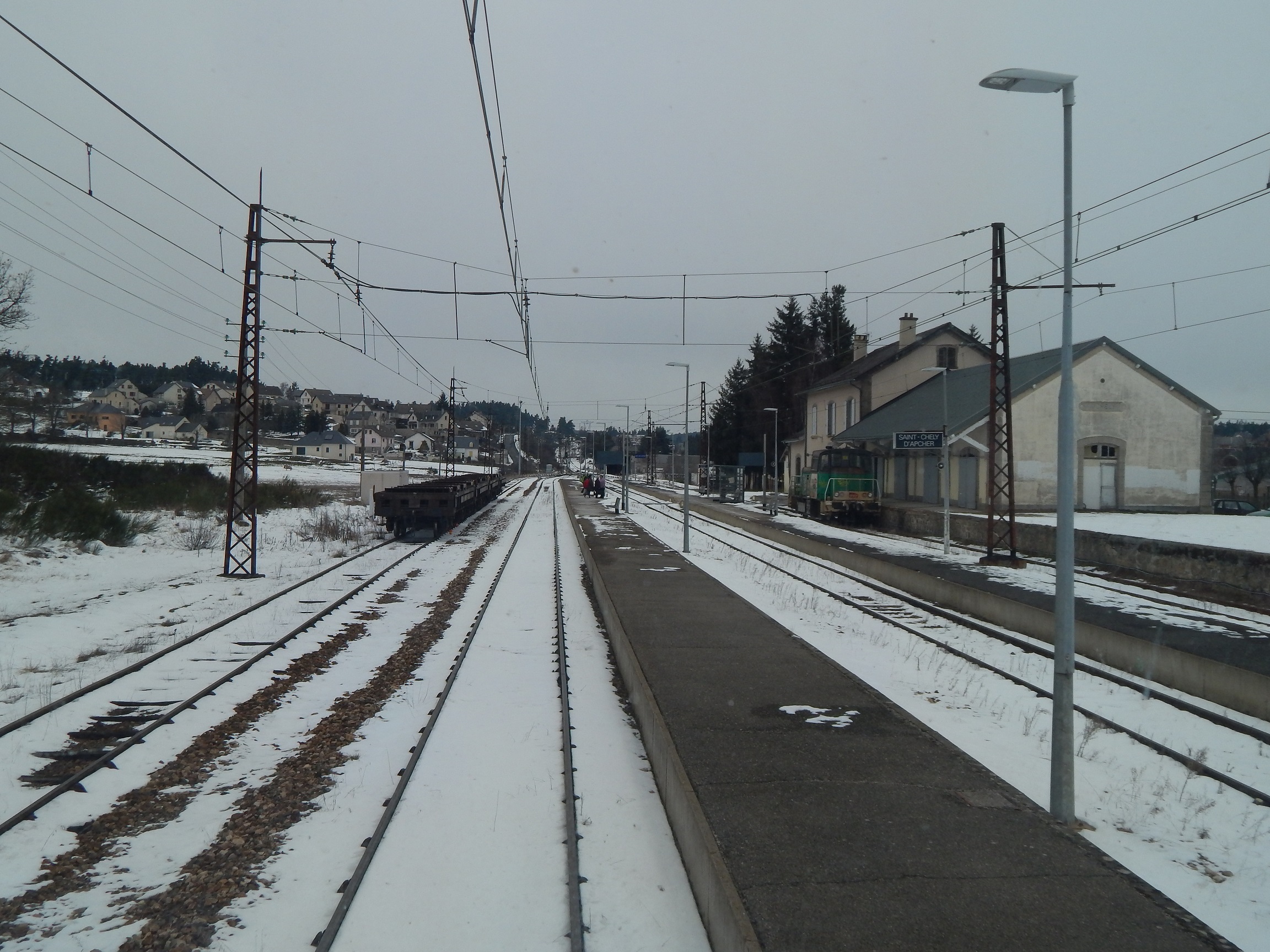 L722 PK652,8 St-Chely-d'Apcher 2017-01-22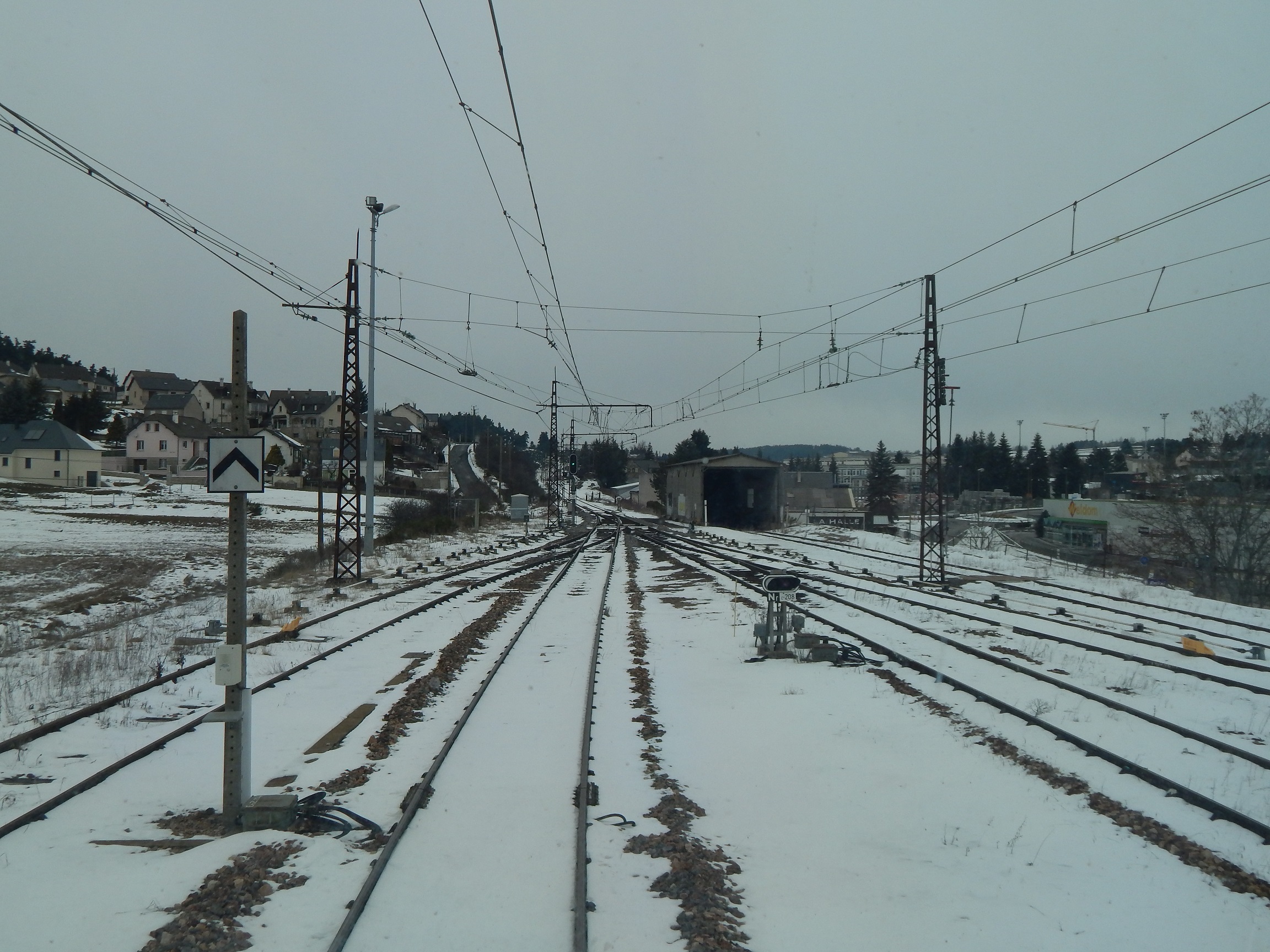 L722 PK653,0 St-Chely-d'Apcher 2017-01-22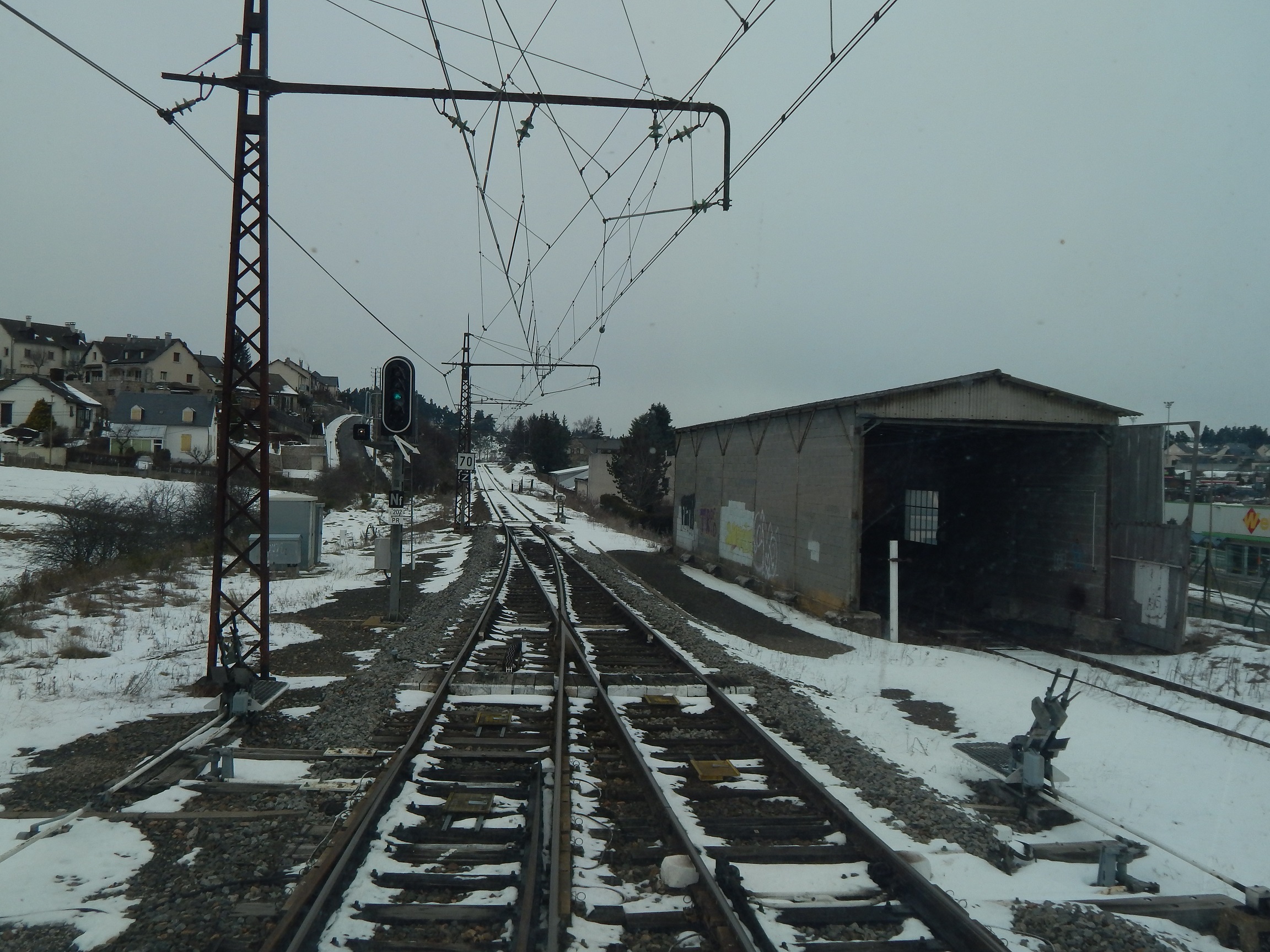 L722 PK653,1 St-Chely-d'Apcher 2017-01-22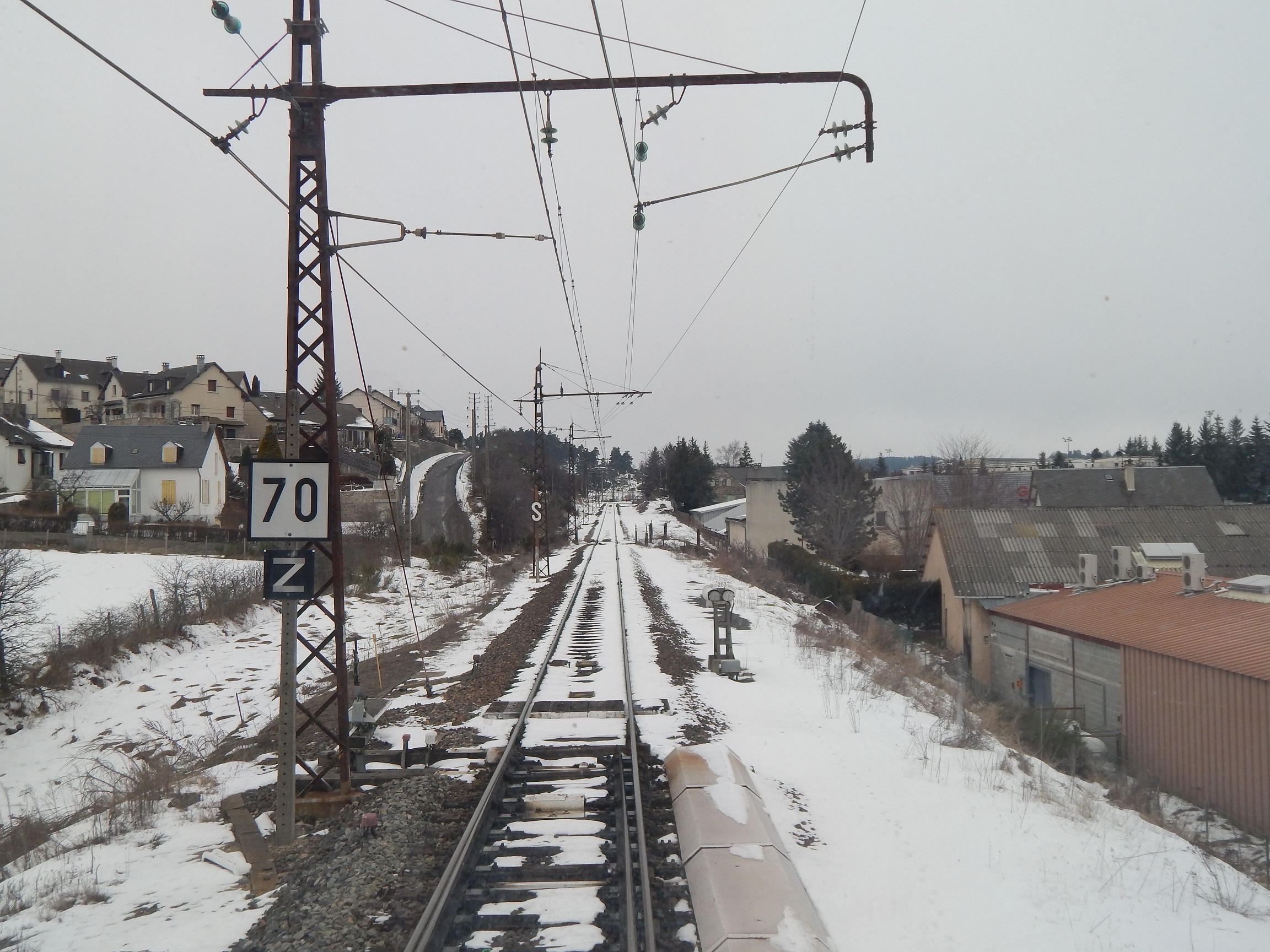 L722 PK653,2 St-Chely-d'Apcher 2017-01-22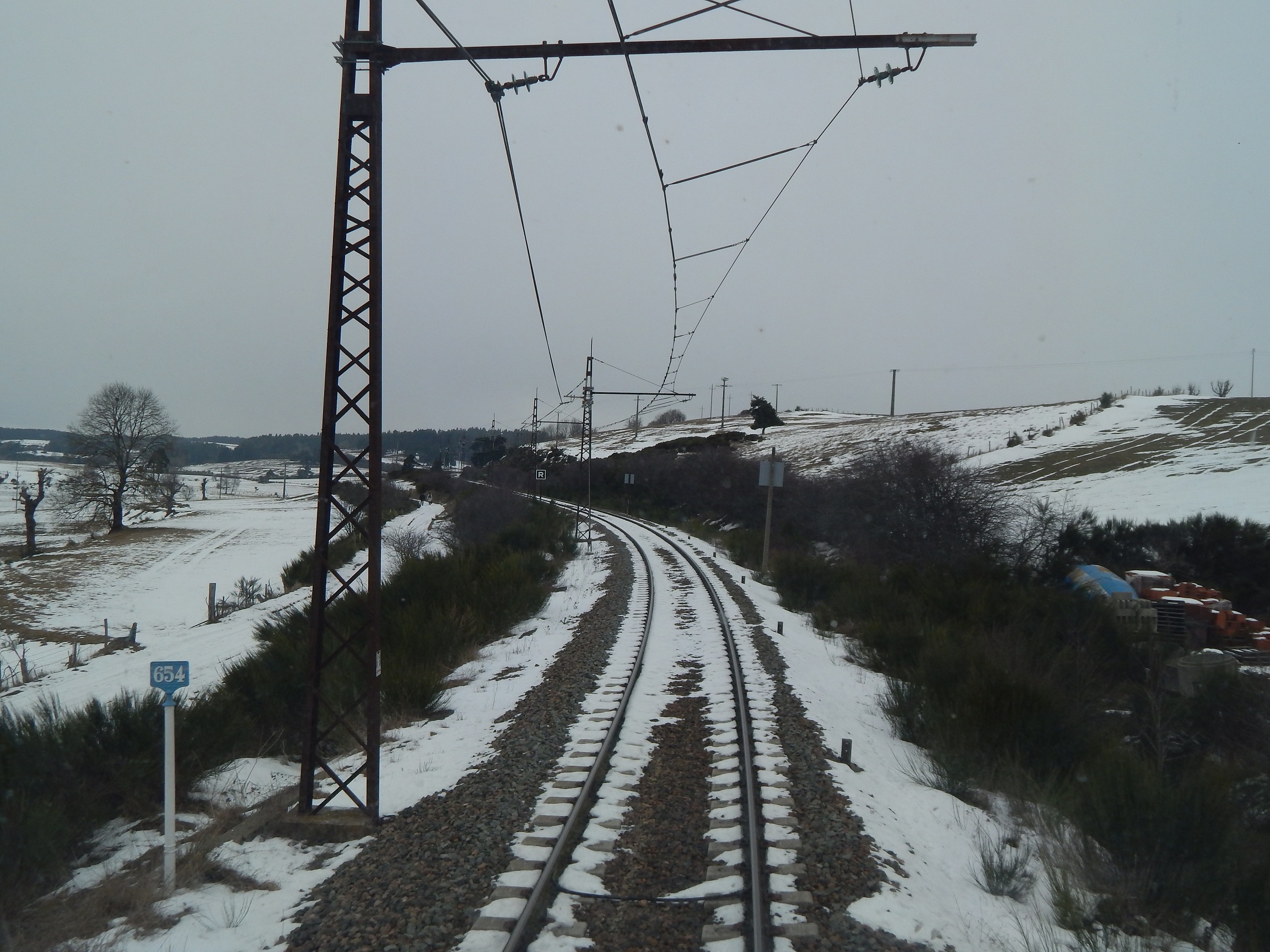 L722 PK654,0 St-Chely-d'Apcher 2017-01-22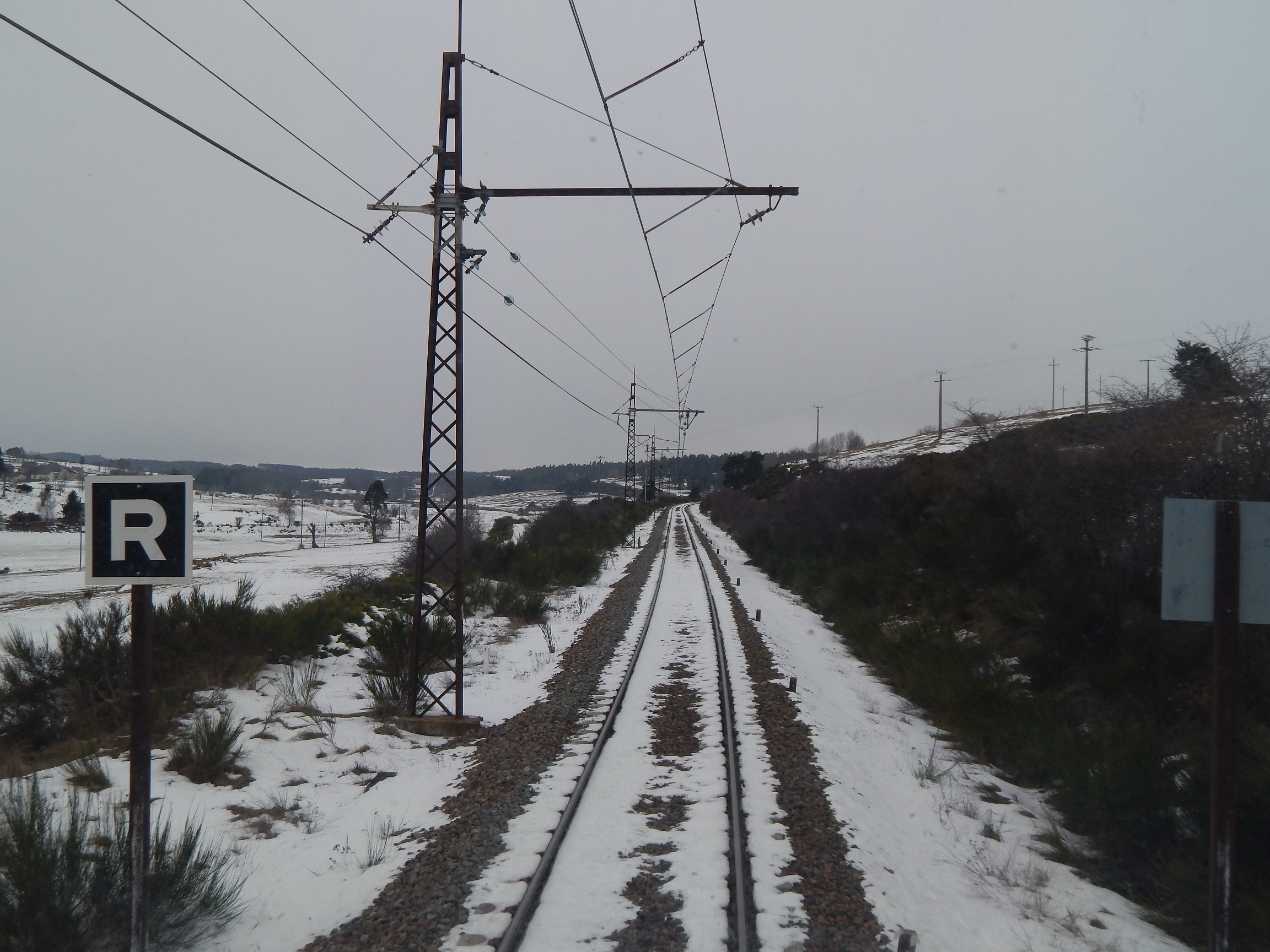 L722 PK654,1 St-Chely-d'Apcher 2017-01-22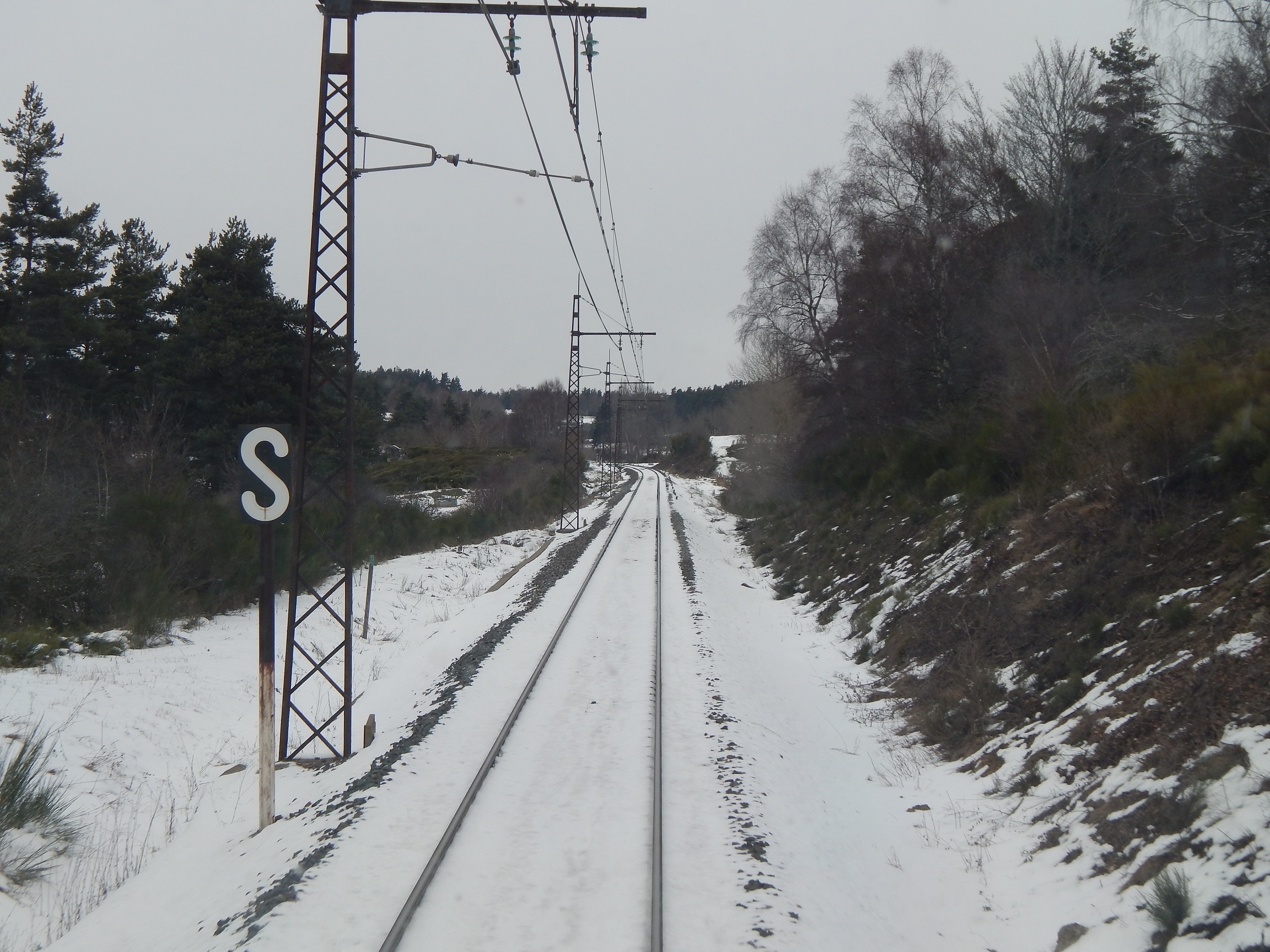 L722 PK655,8 2017-01-22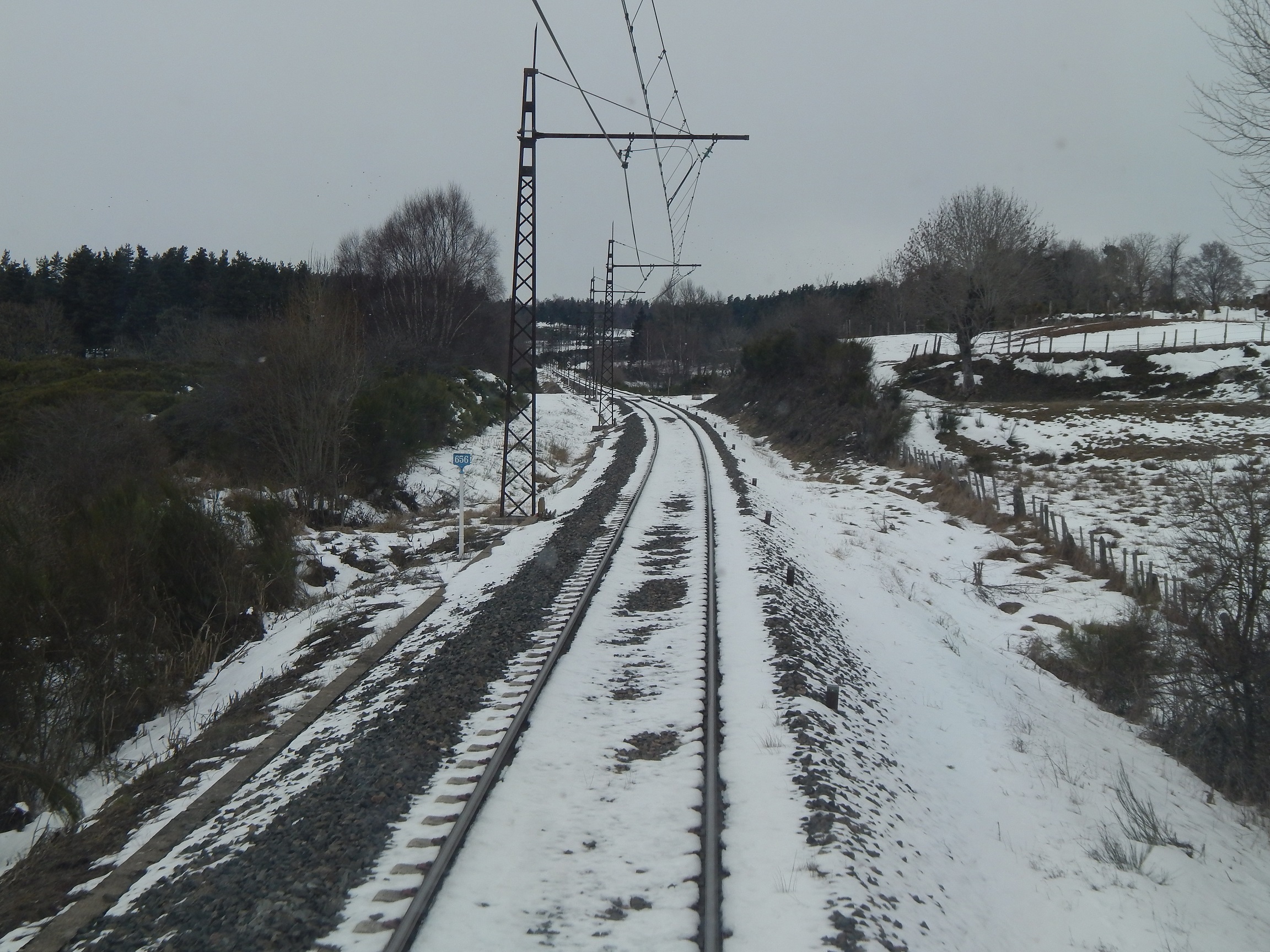 L722 PK656,0 2017-01-22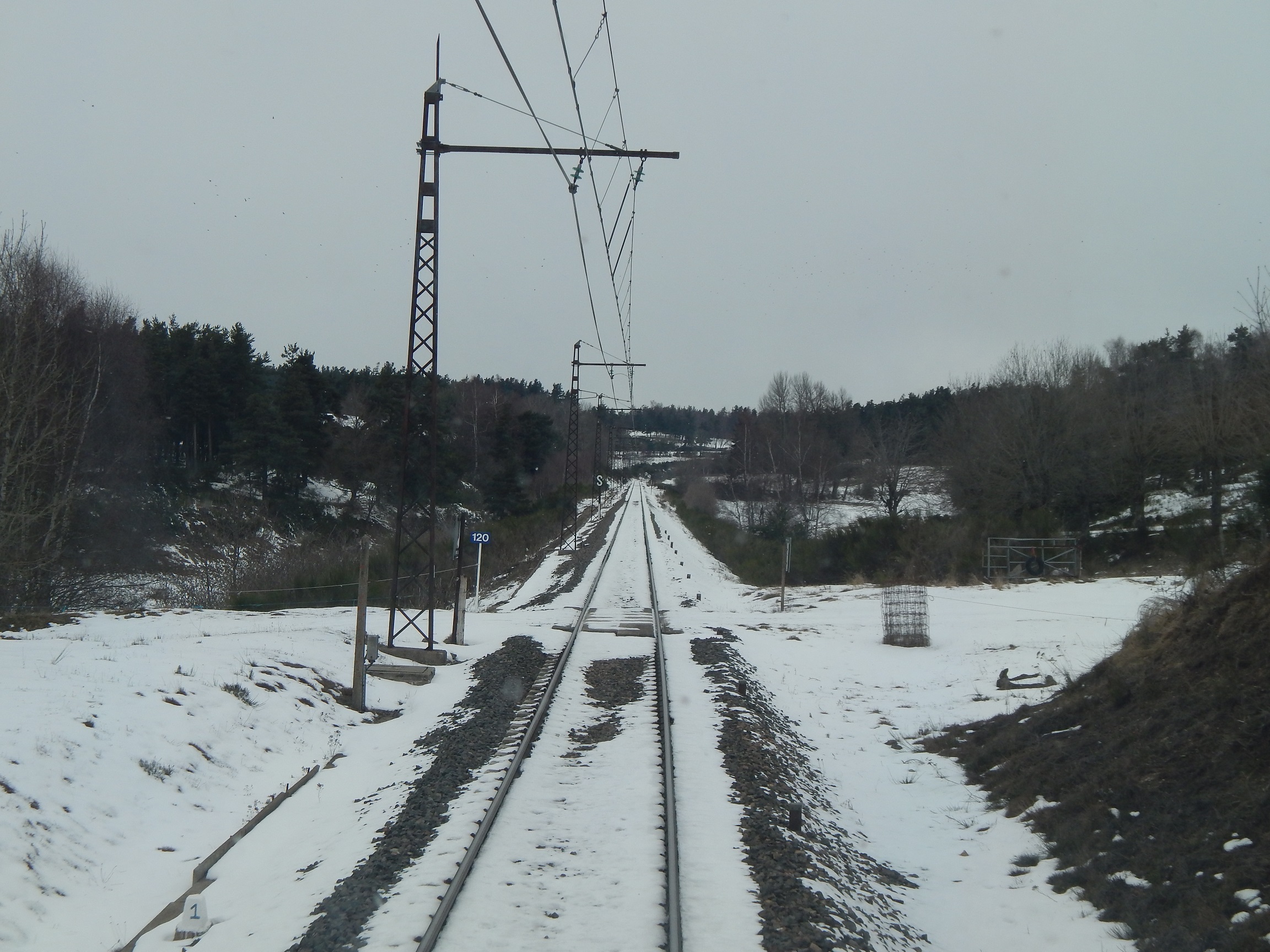 L722 PK656,1 (PN 120) 2017-01-22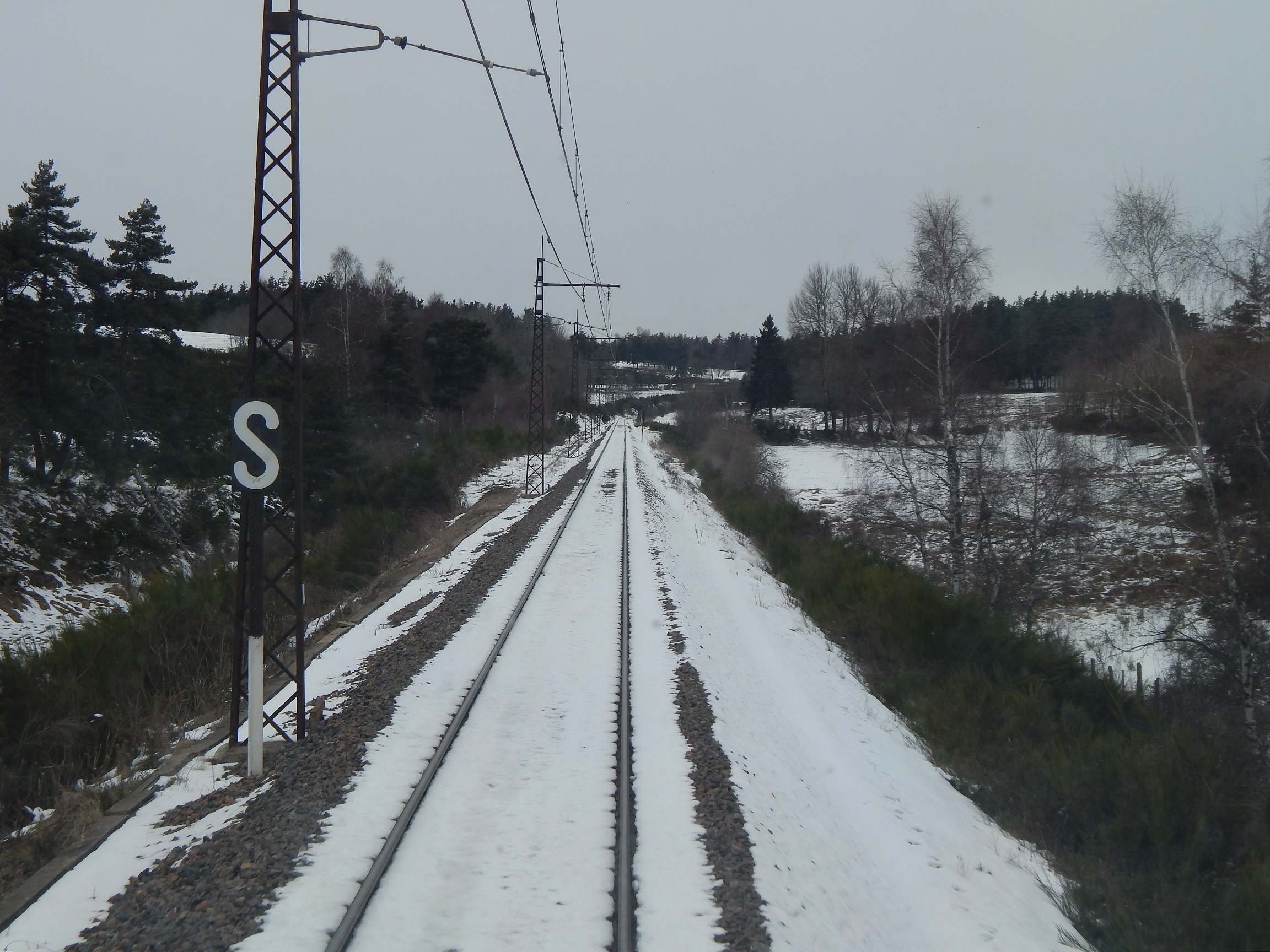 L722 PK656,2 2017-01-22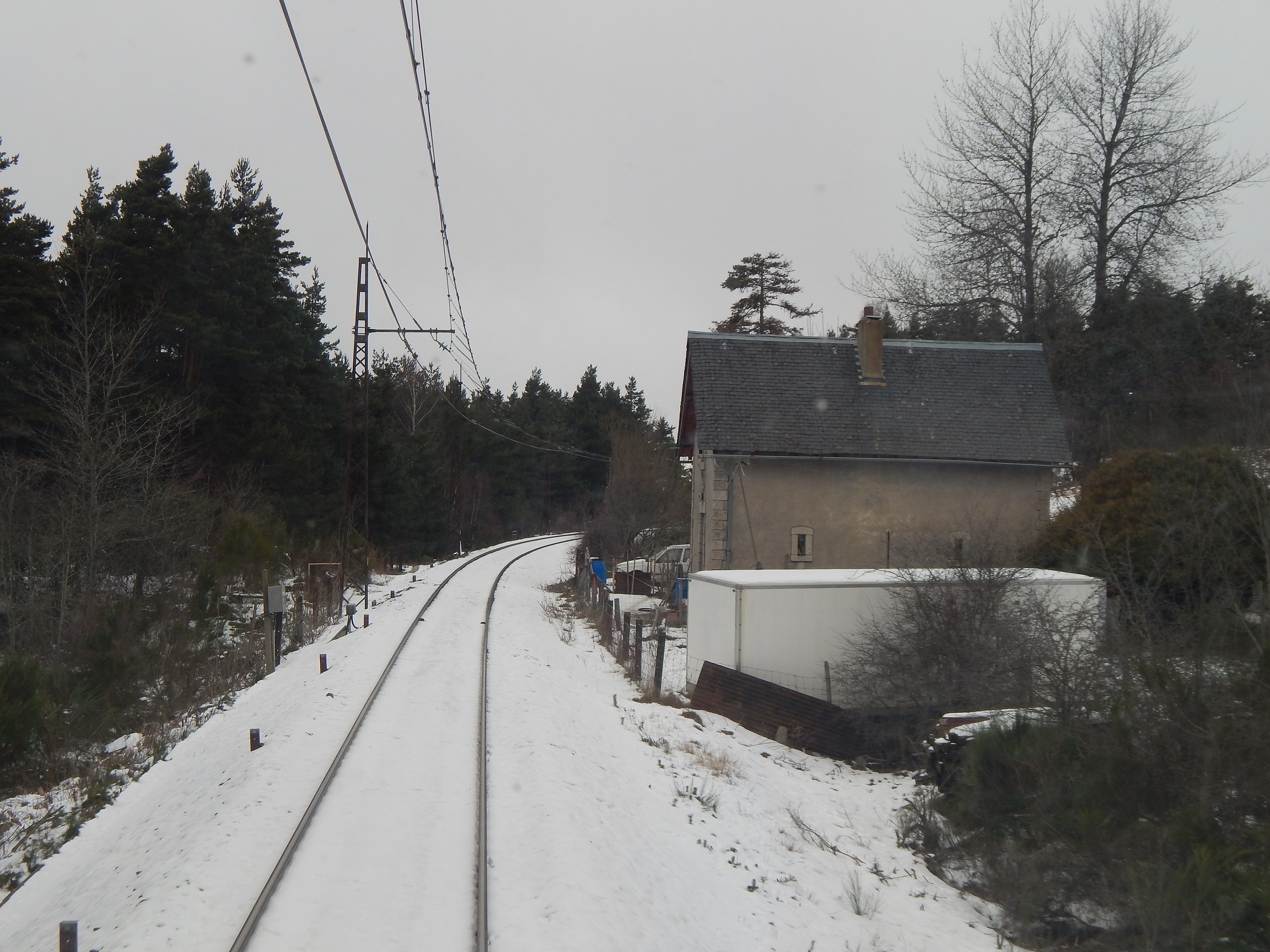 L722 PK658,7 (ex-PN 123) 2017-01-22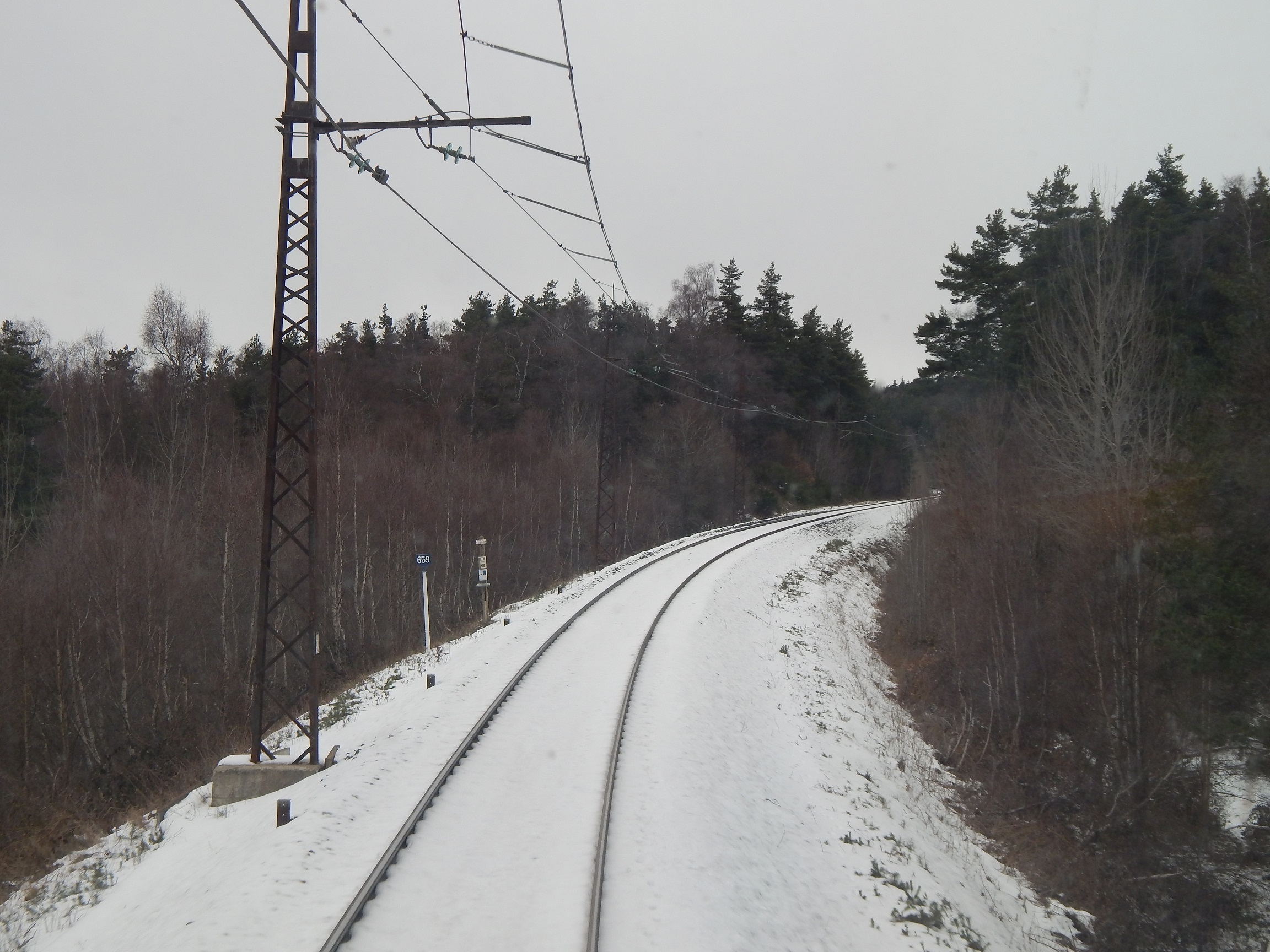 L722 PK659,0 2017-01-22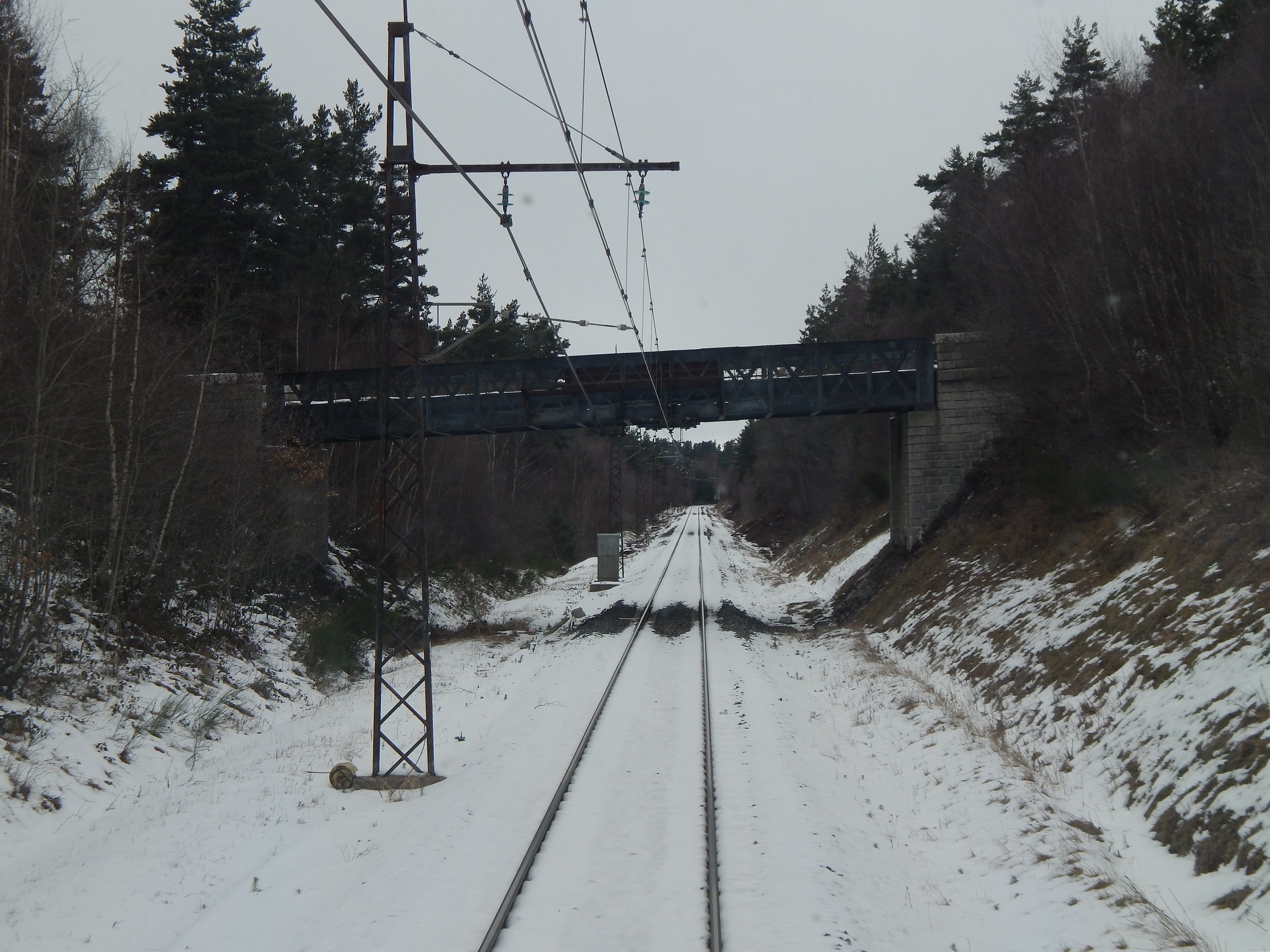 L722 PK659,7 2017-01-22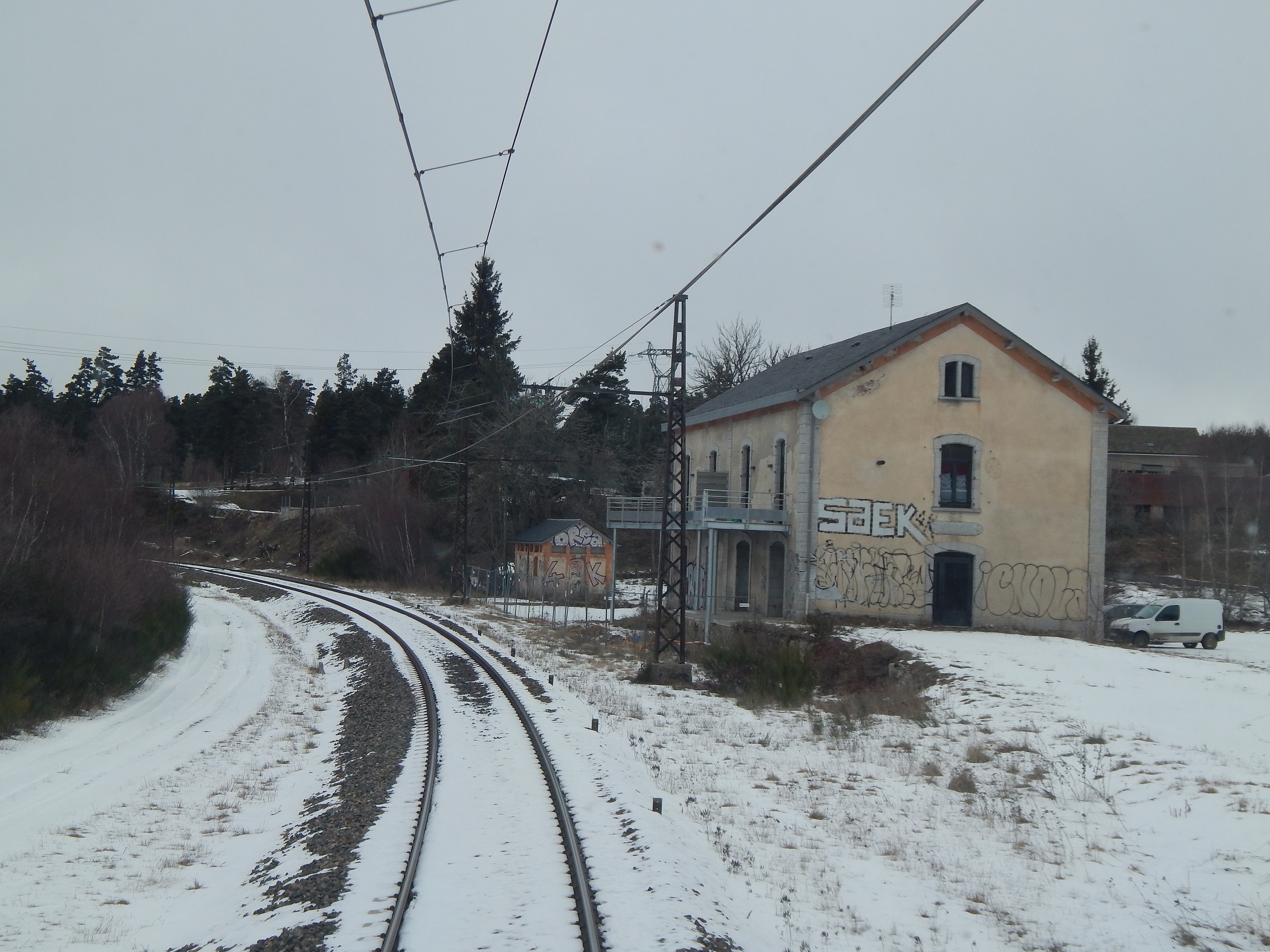 L722 PK660,6 Arcomie 2017-01-22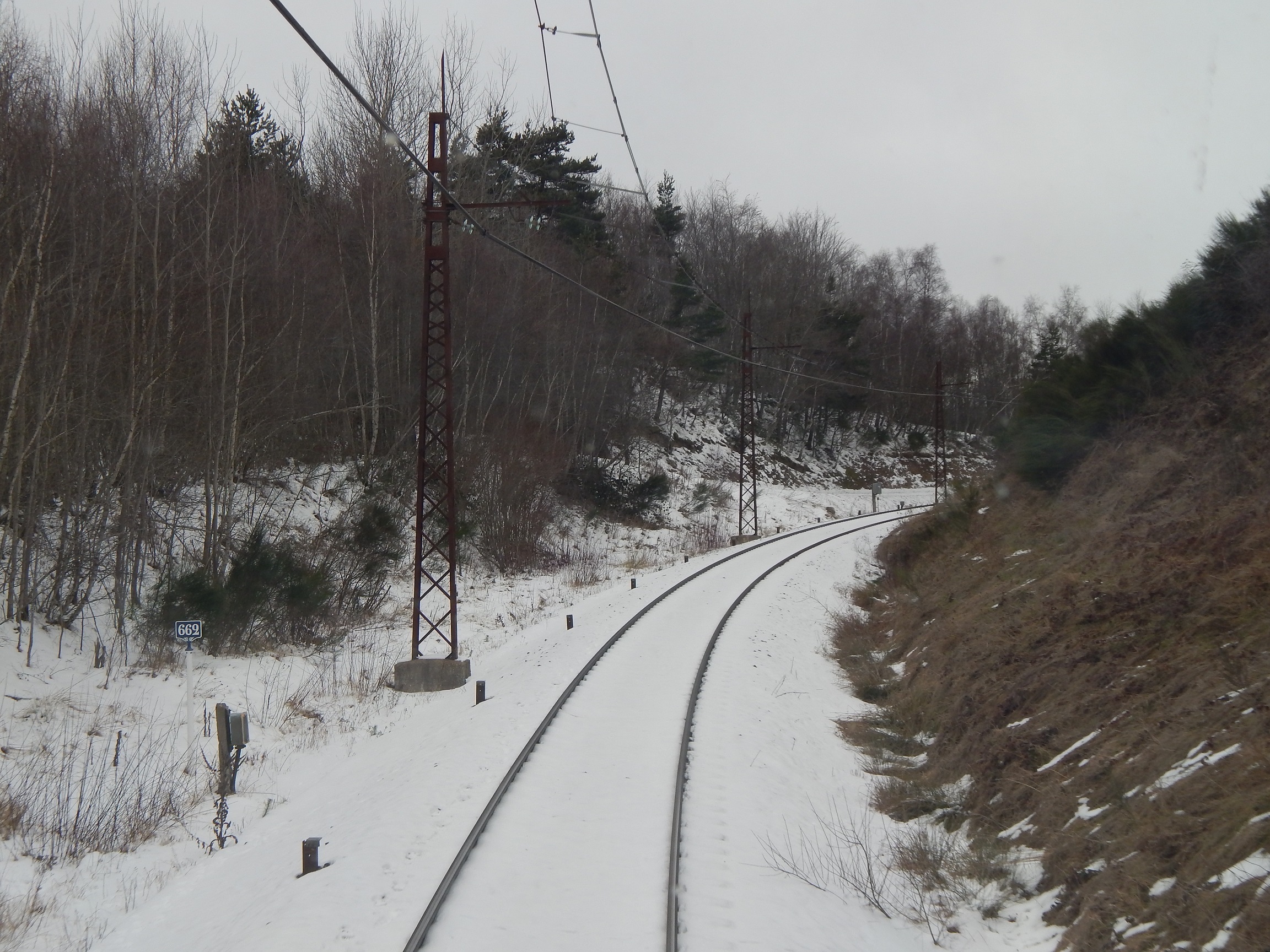 L722 PK662,0 2017-01-22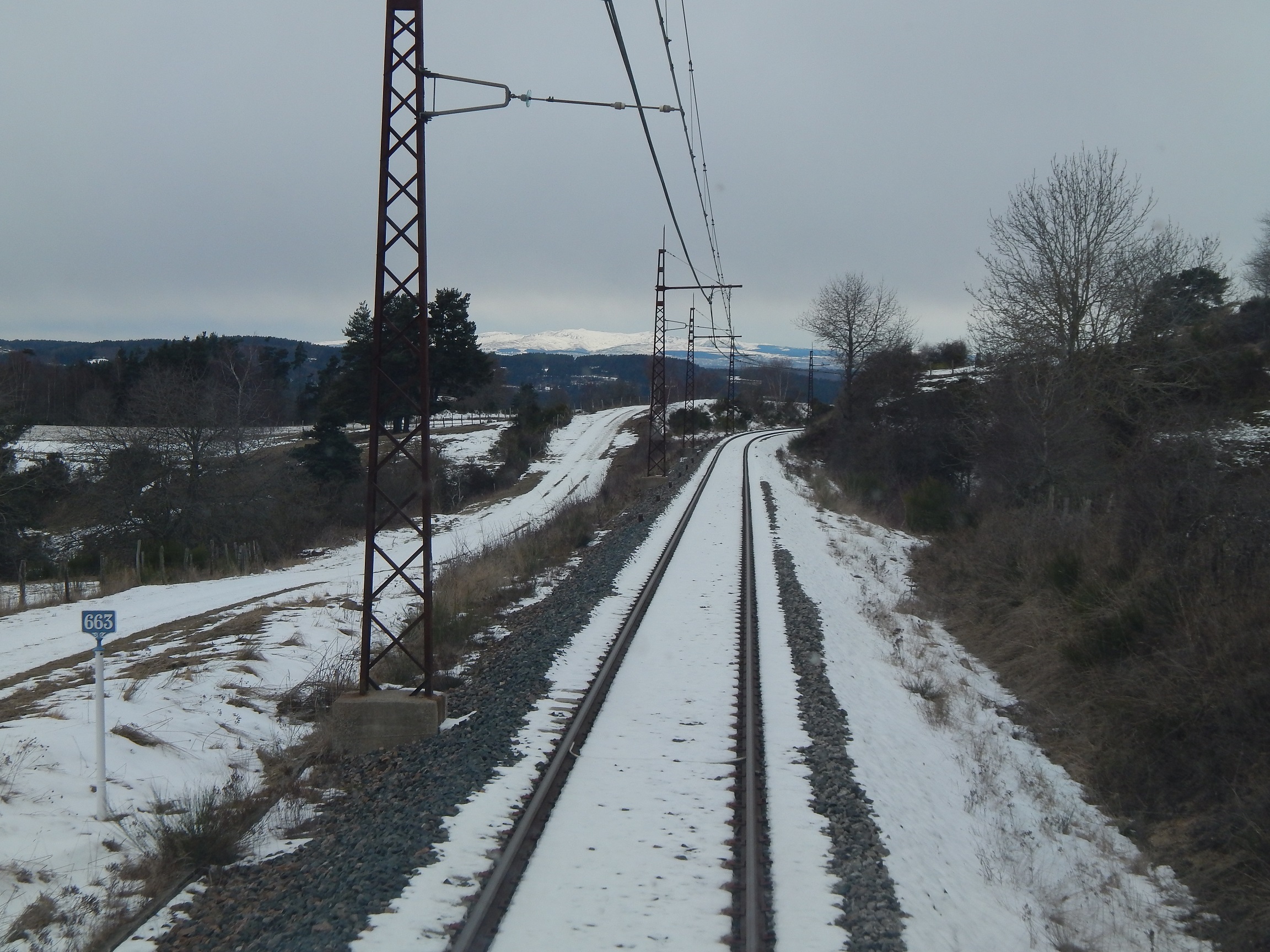 L722 PK663,0 2017-01-22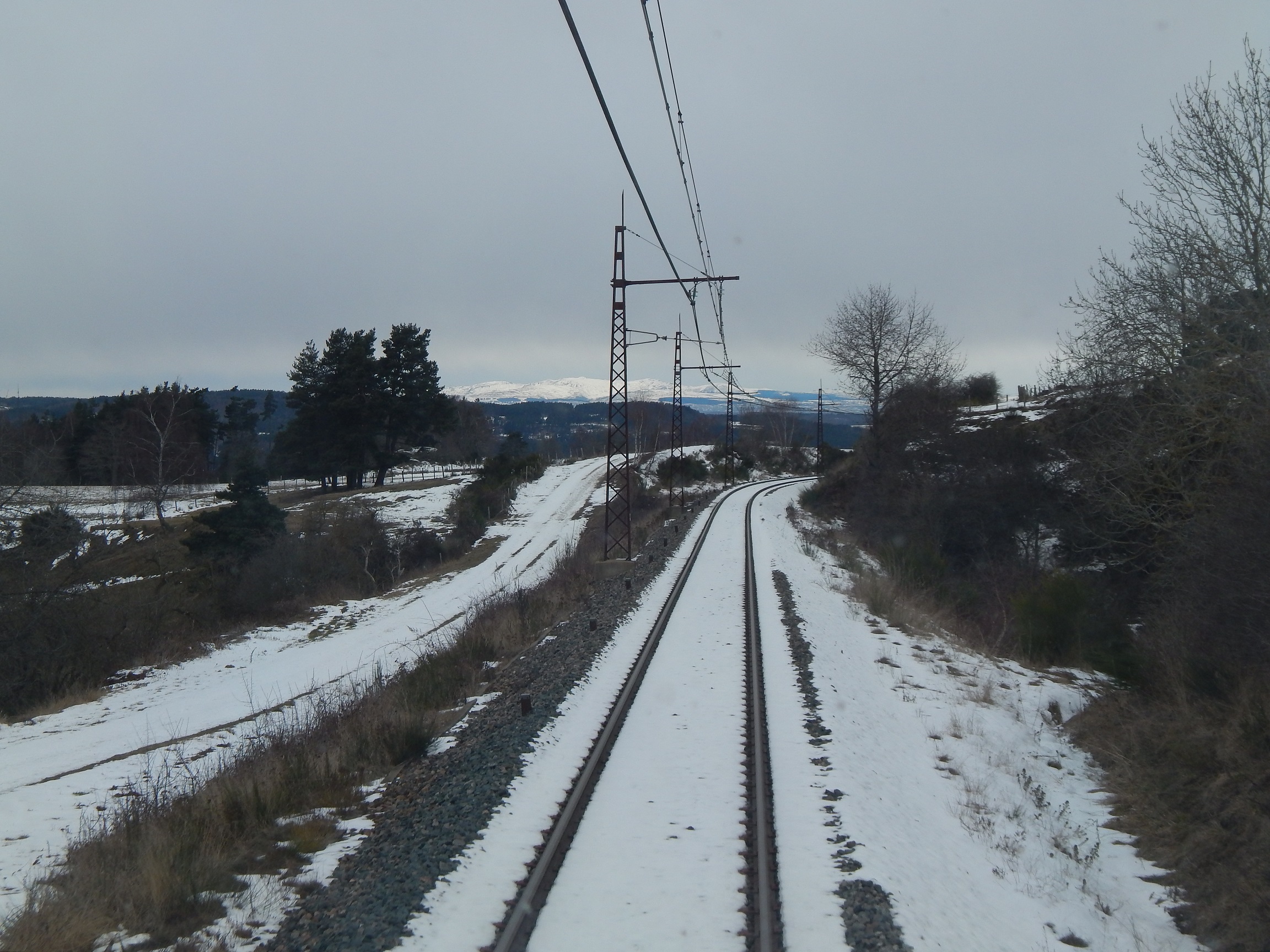 L722 PK663,1 2017-01-22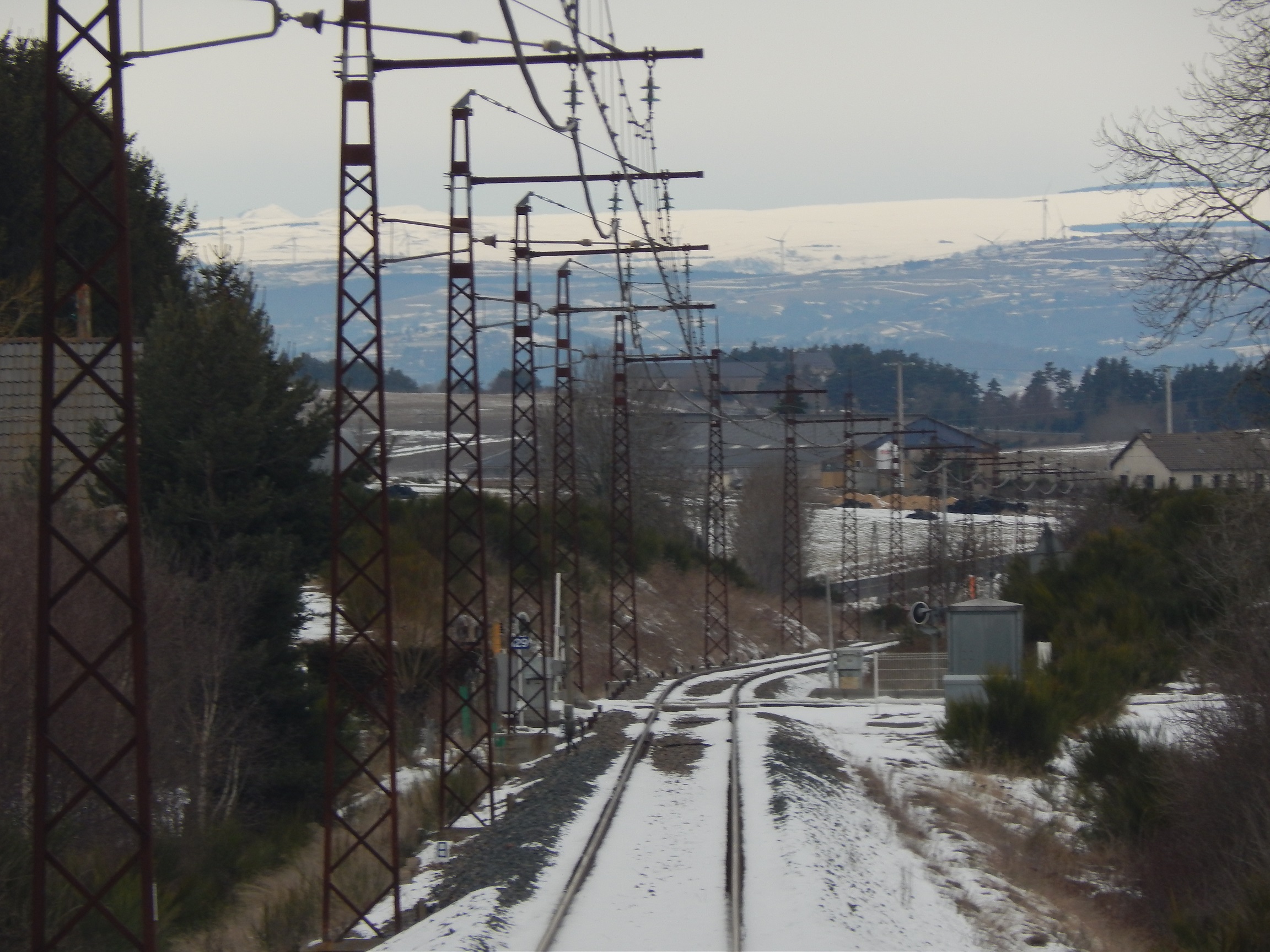 L722 PK663,8 2017-01-22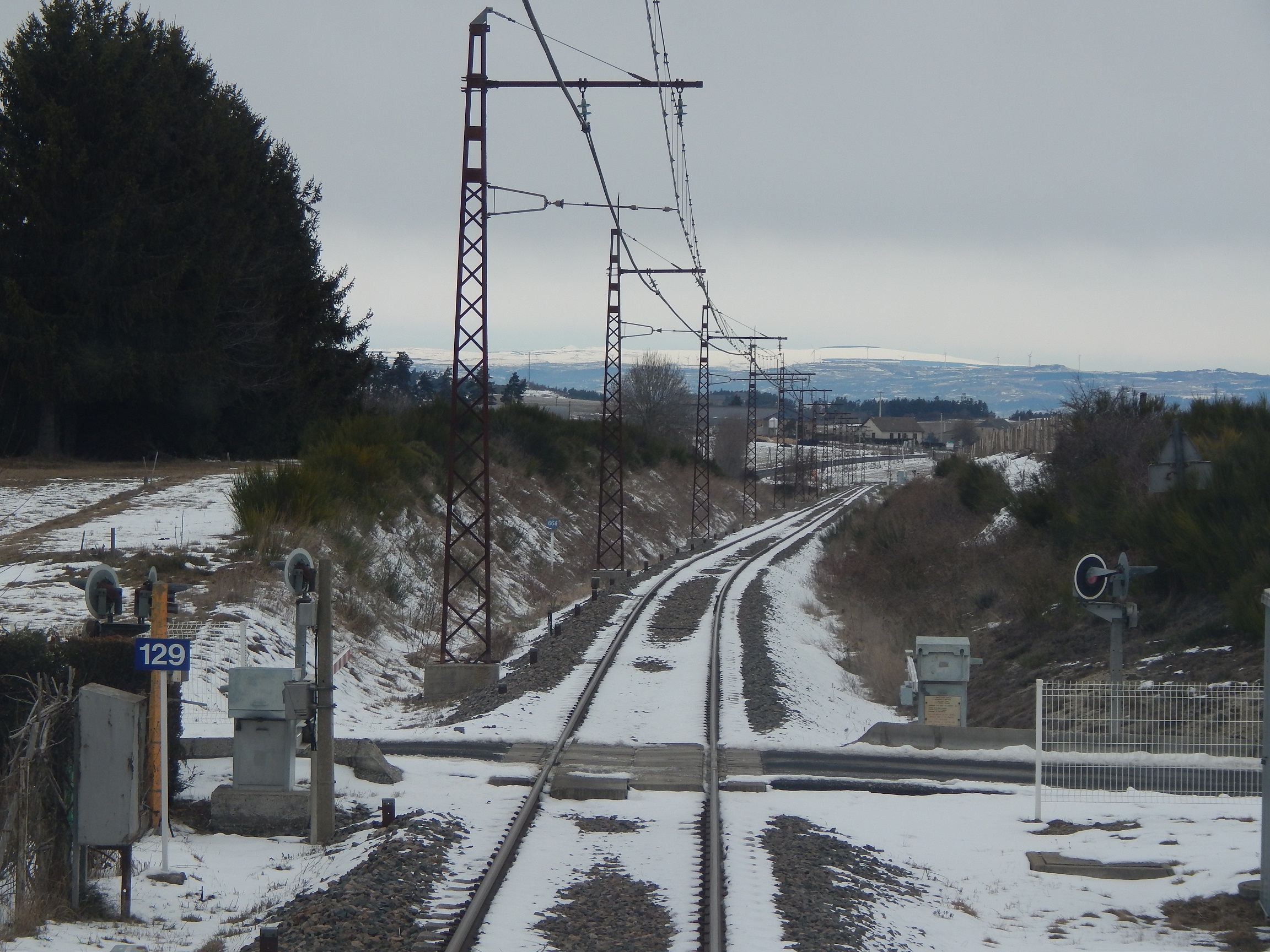 L722 PK663,9 (PN 129) 2017-01-22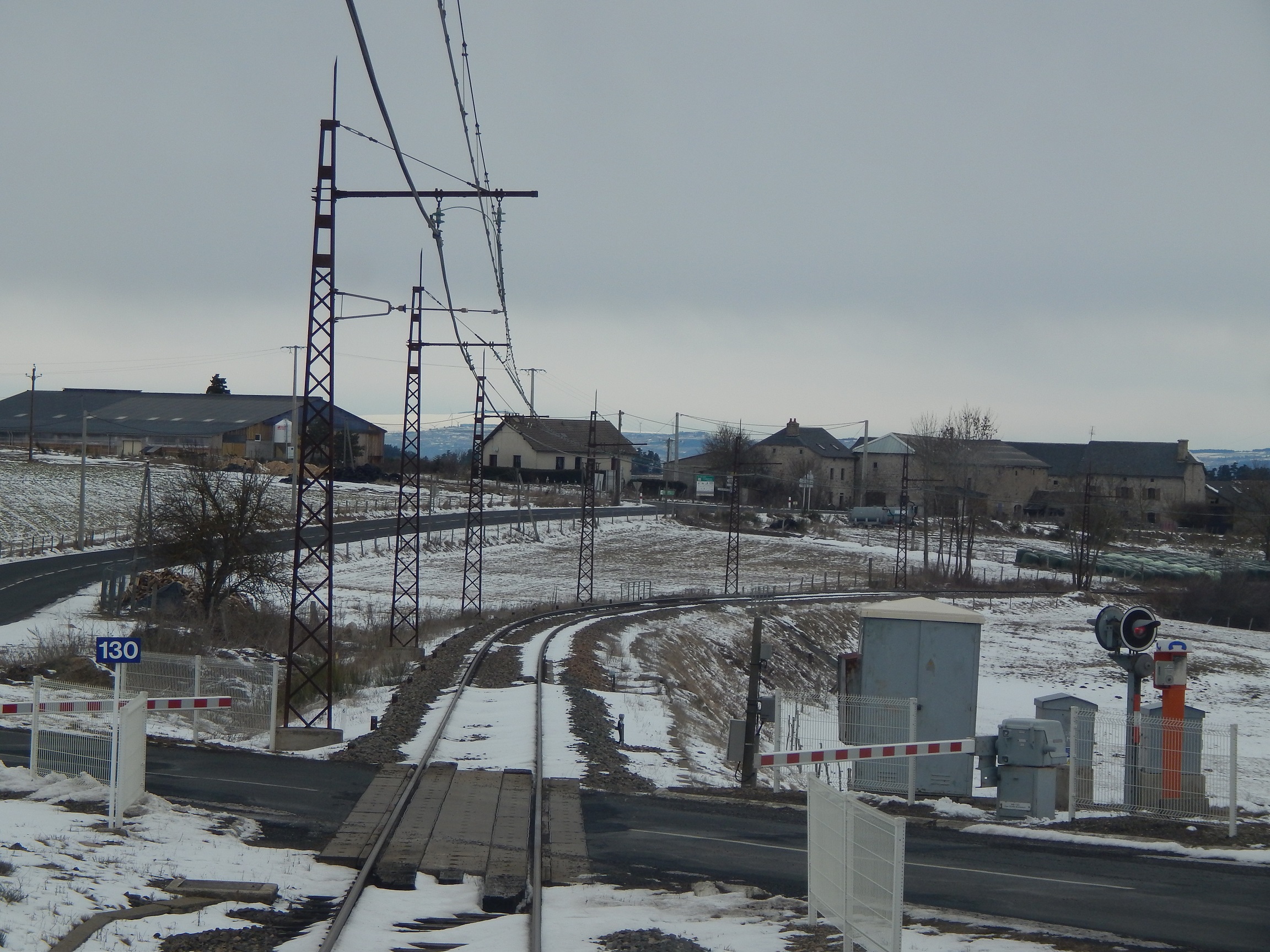 L722 PK664,6 (PN 130) 2017-01-22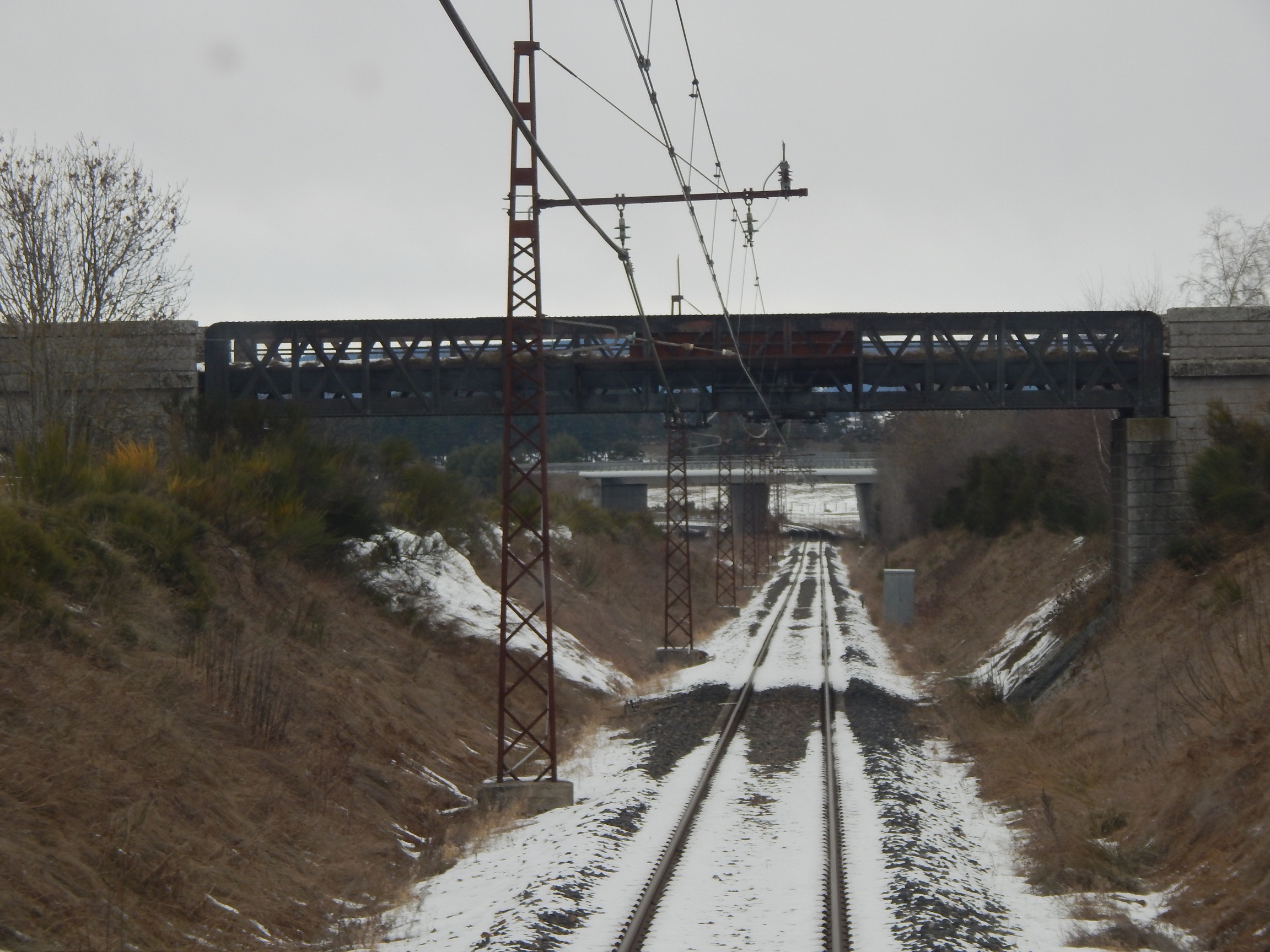 L722 PK665,1 2017-01-22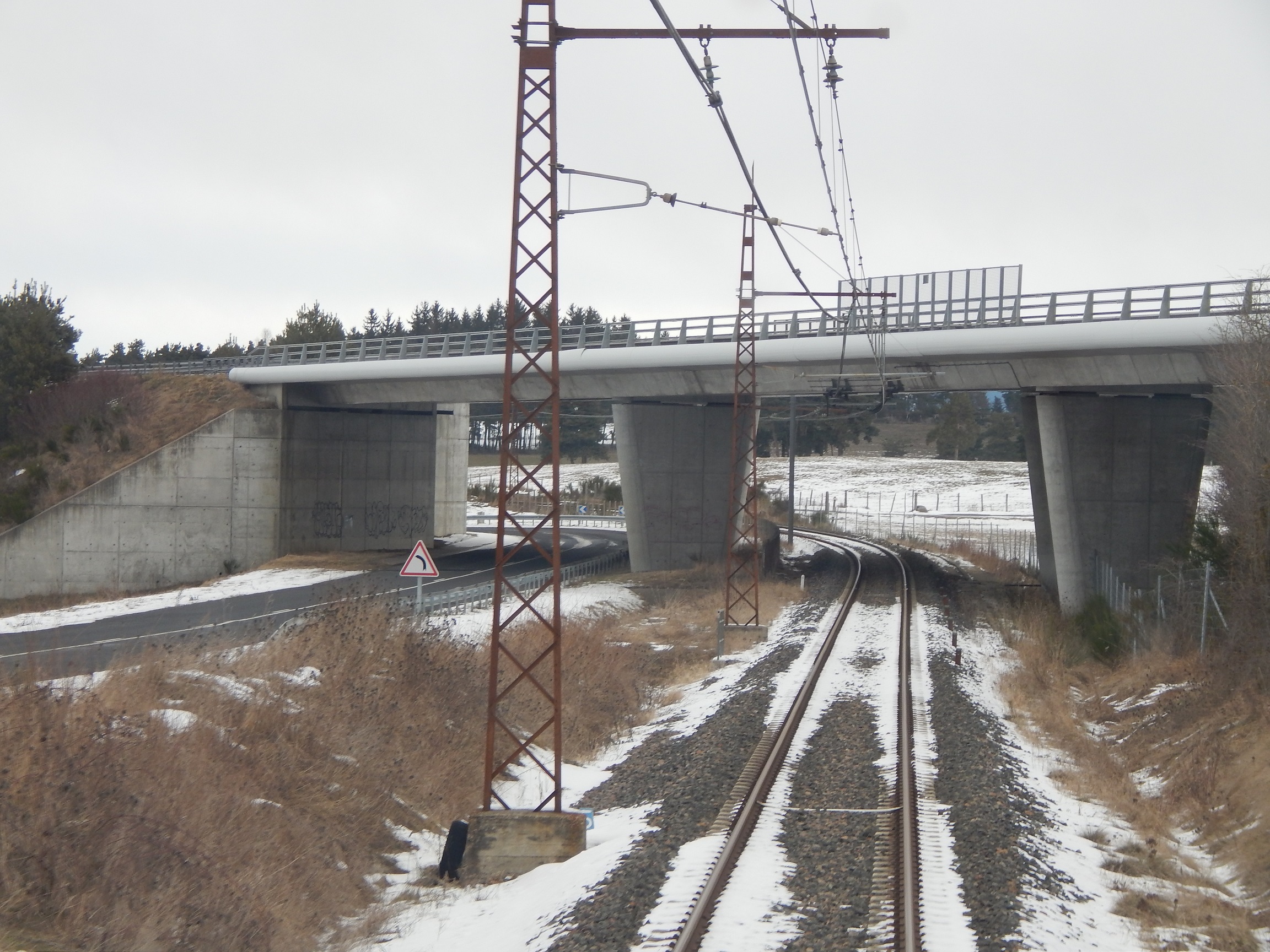 L722 PK665,5 2017-01-22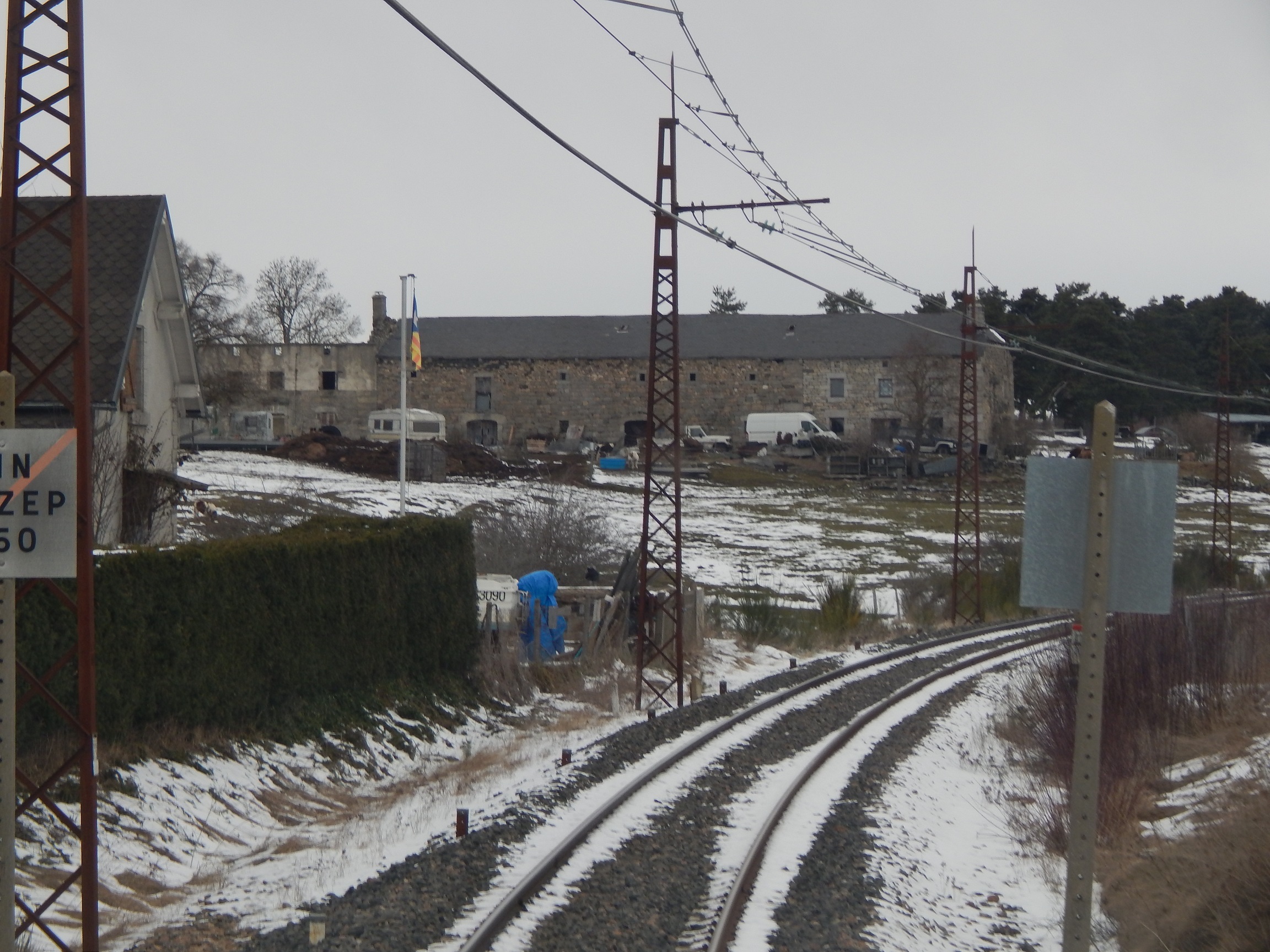 L722 PK666,2 2017-01-22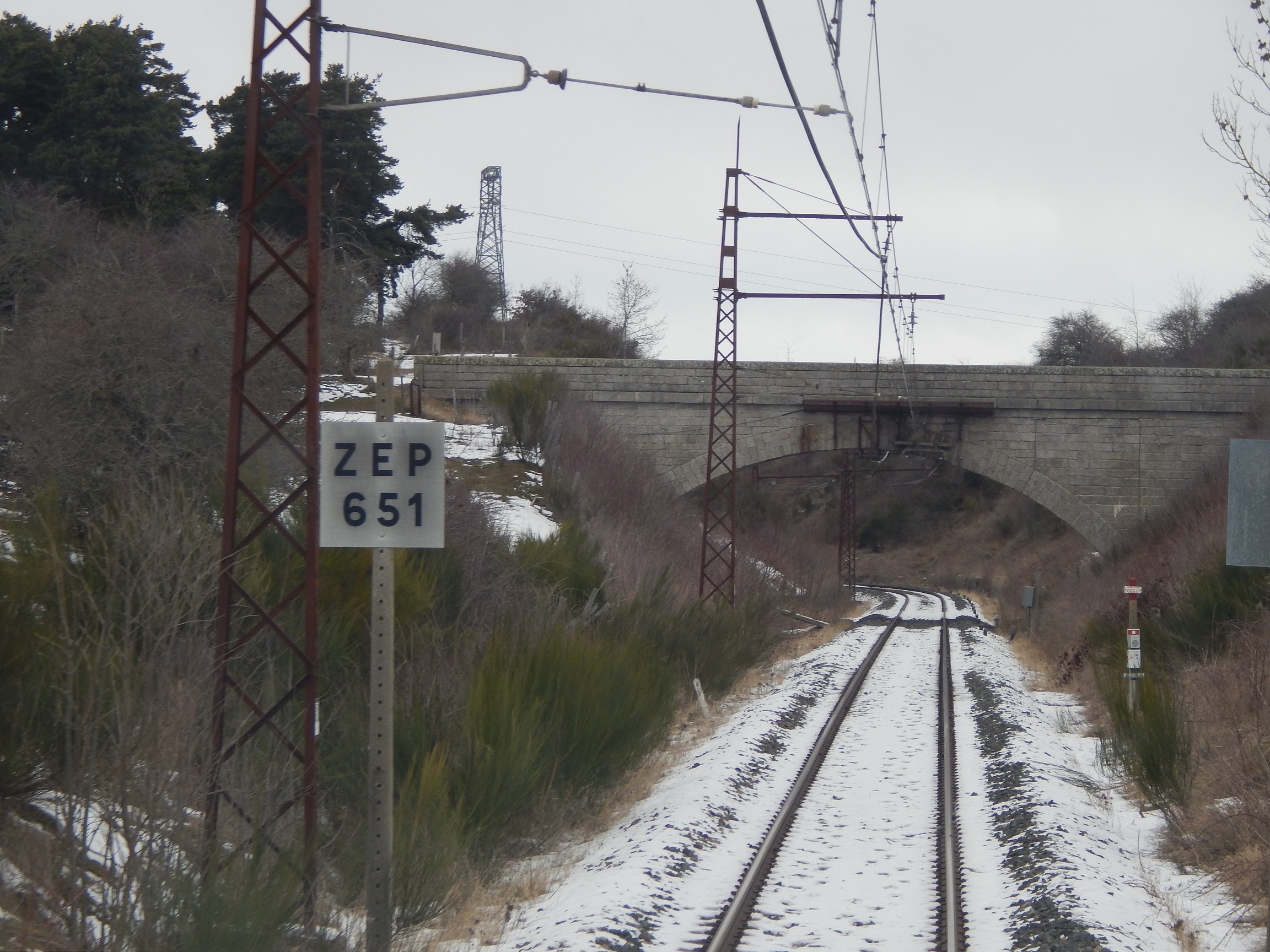 L722 PK666,5 2017-01-22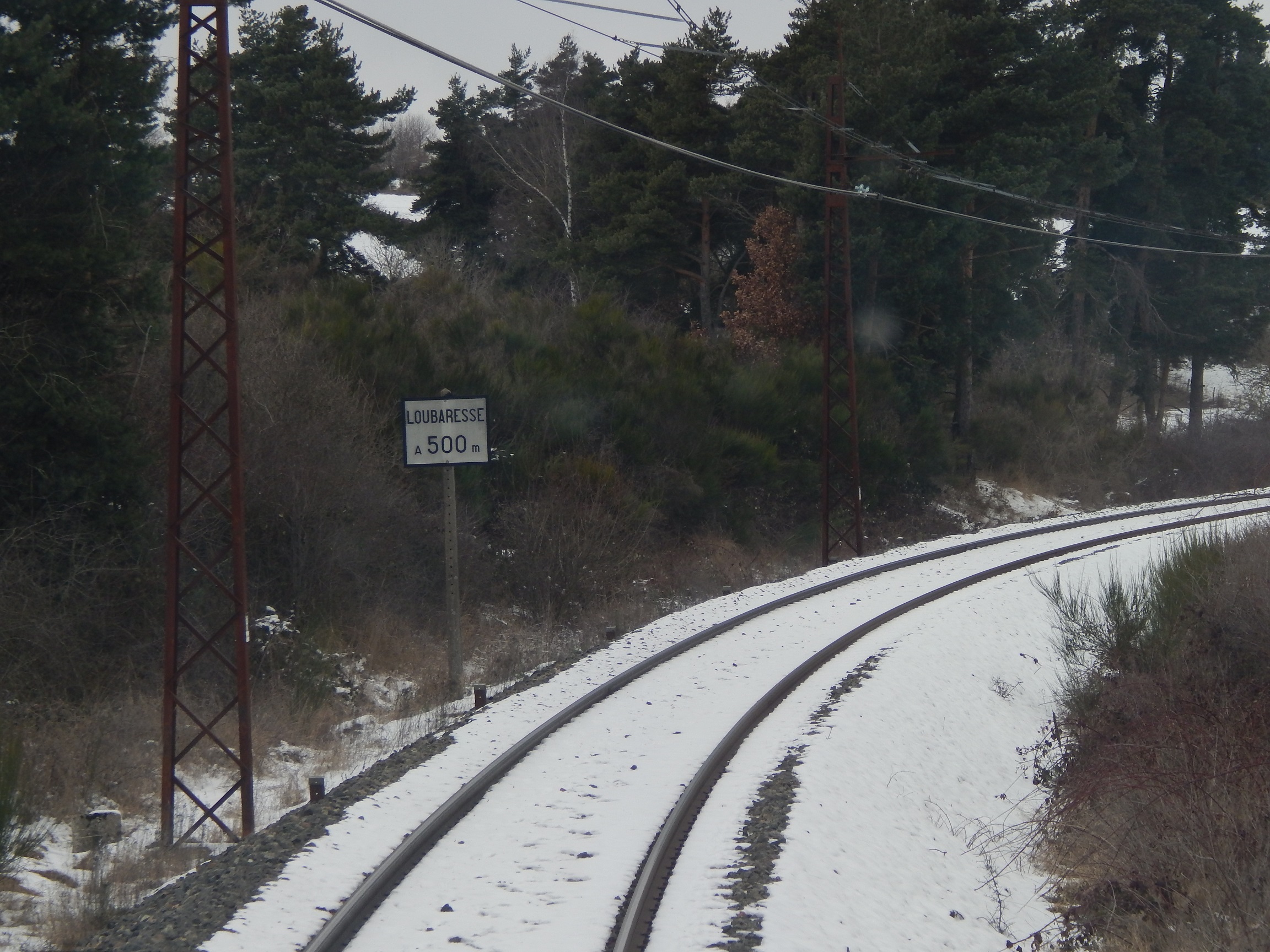 L722 PK667,6 2017-01-22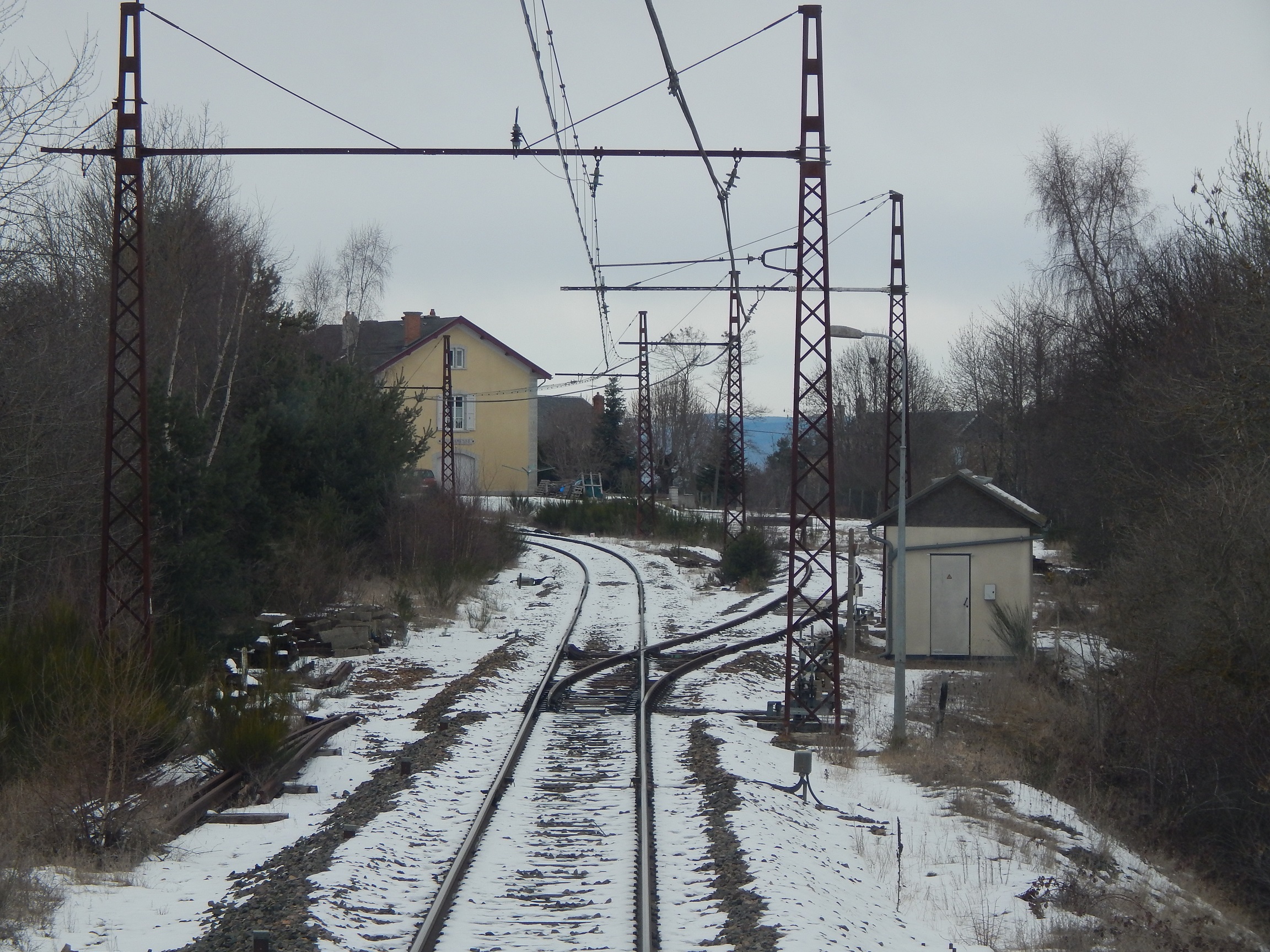 L722 PK667,9 Loubaresse 2017-01-22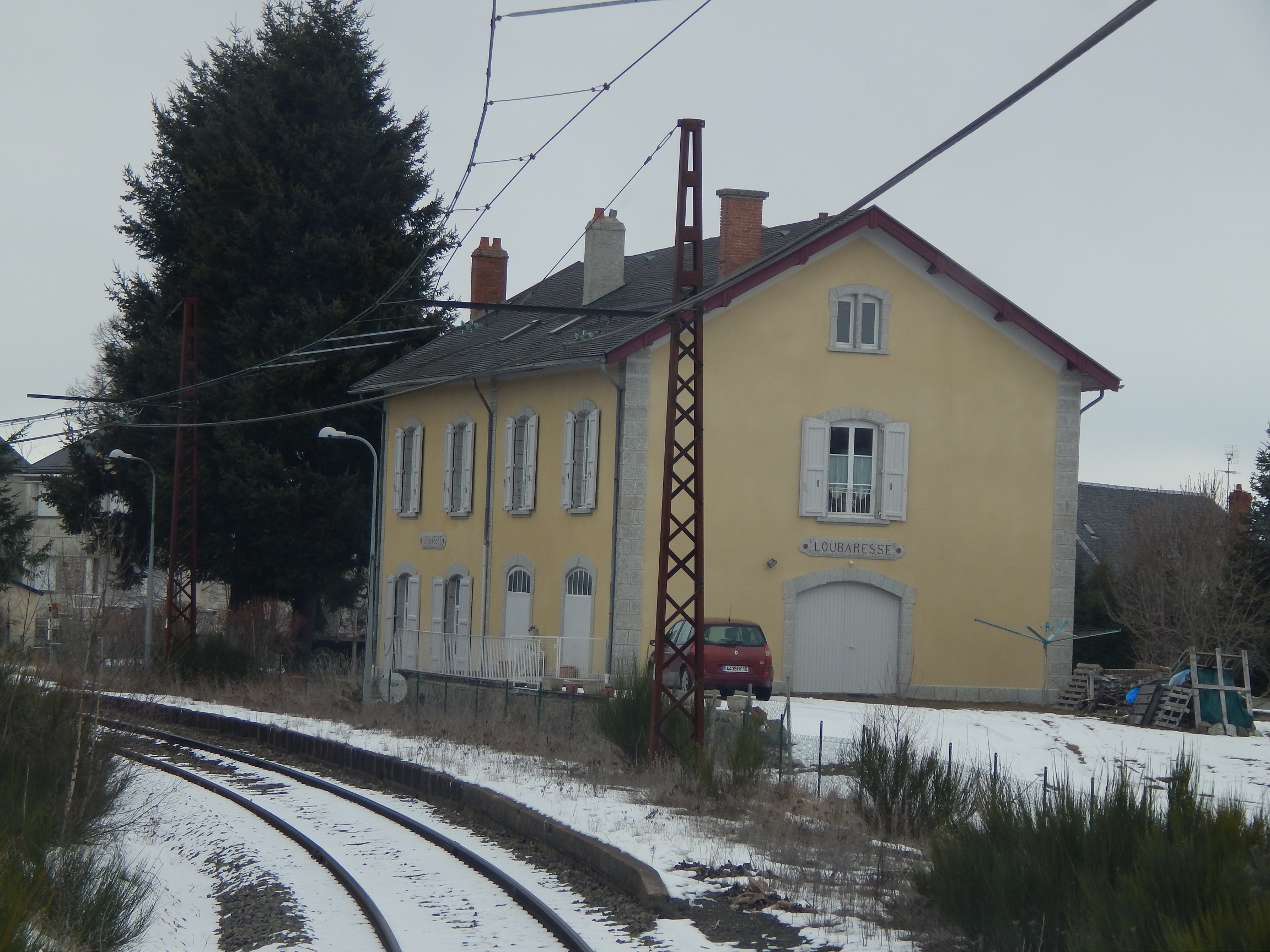 L722 PK668,1 Loubaresse 2017-01-22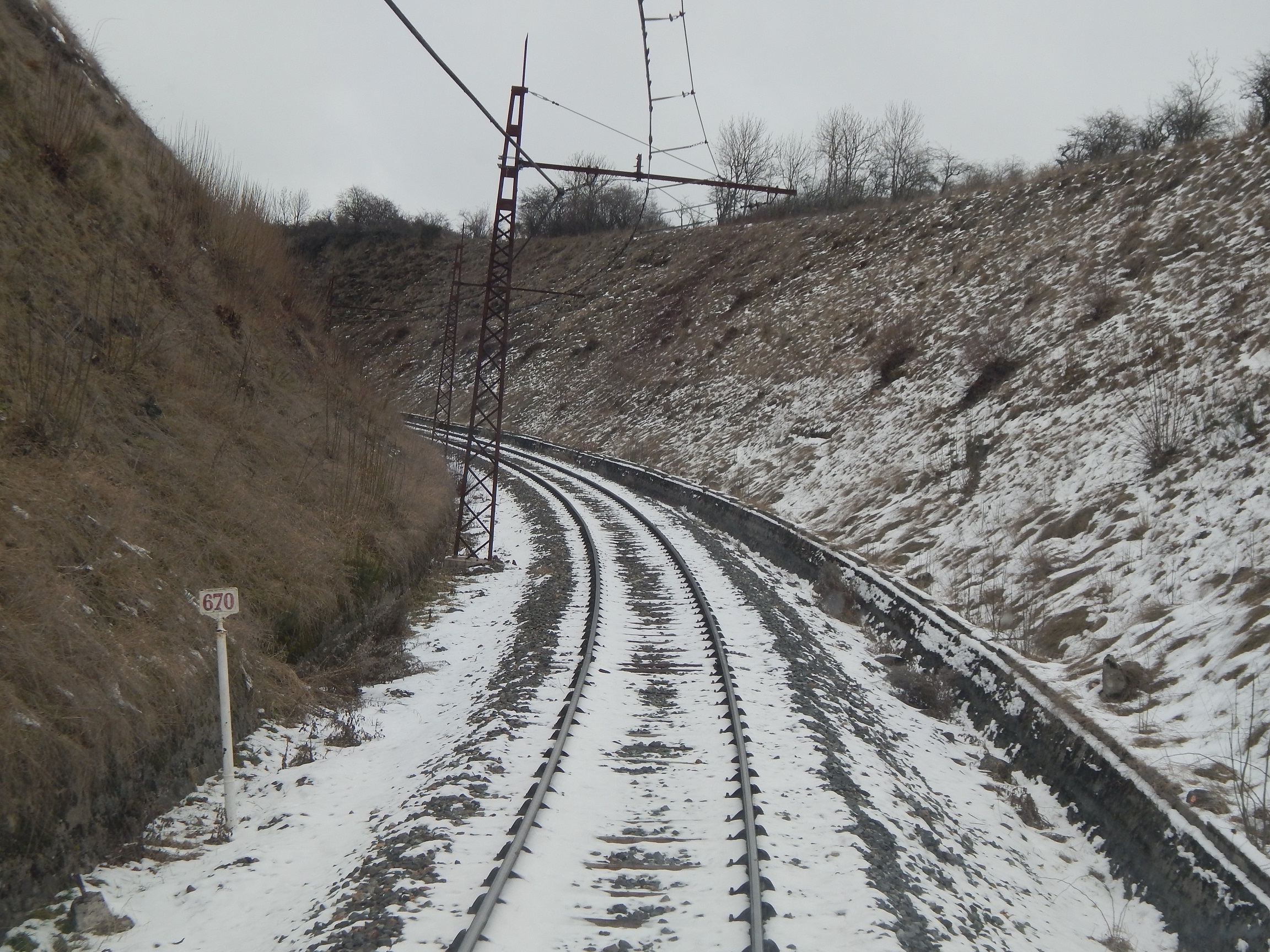 L722 PK670,0 2017-01-22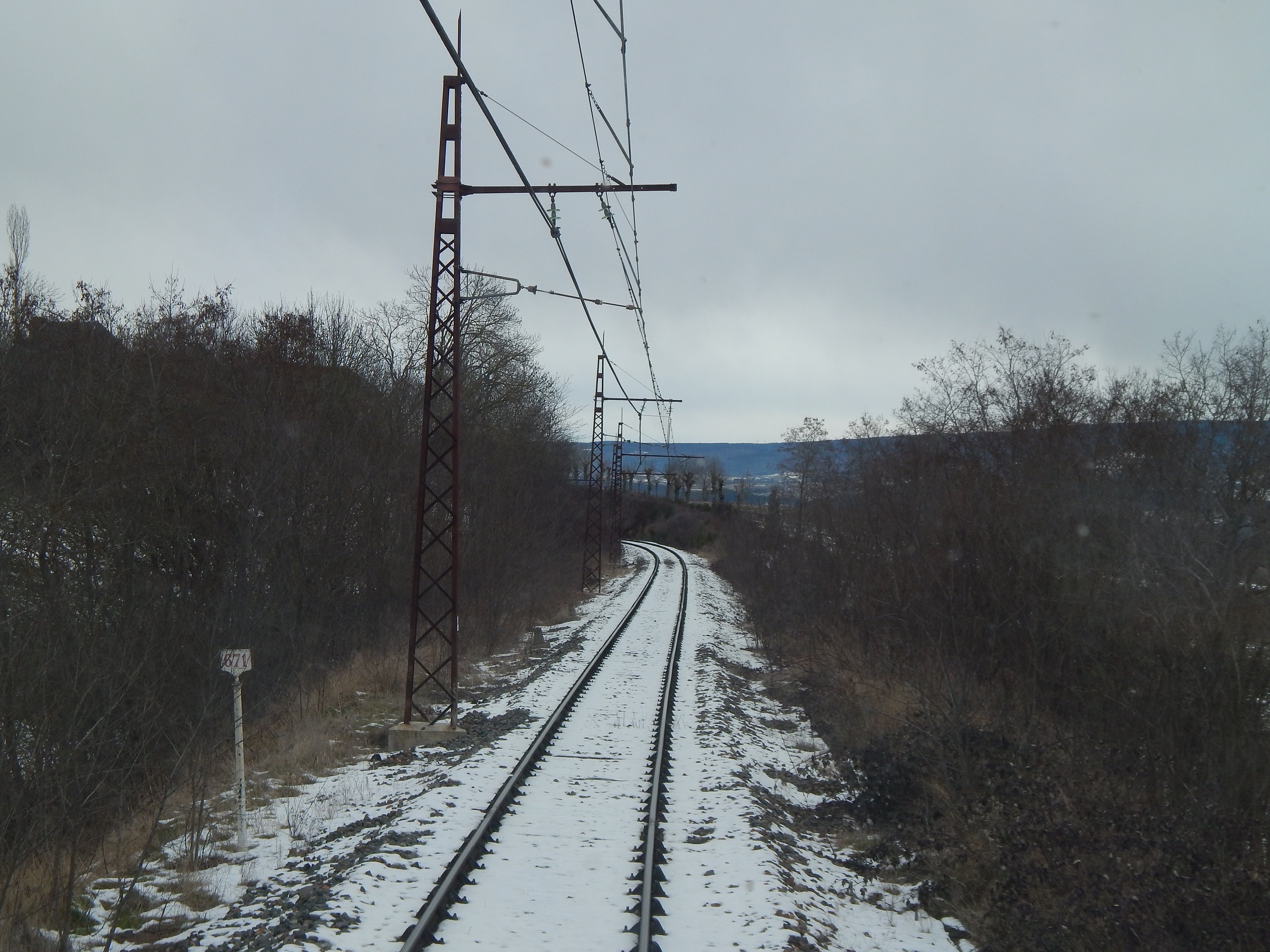 L722 PK671,0 2017-01-22
L722 PK672,0 2017-01-22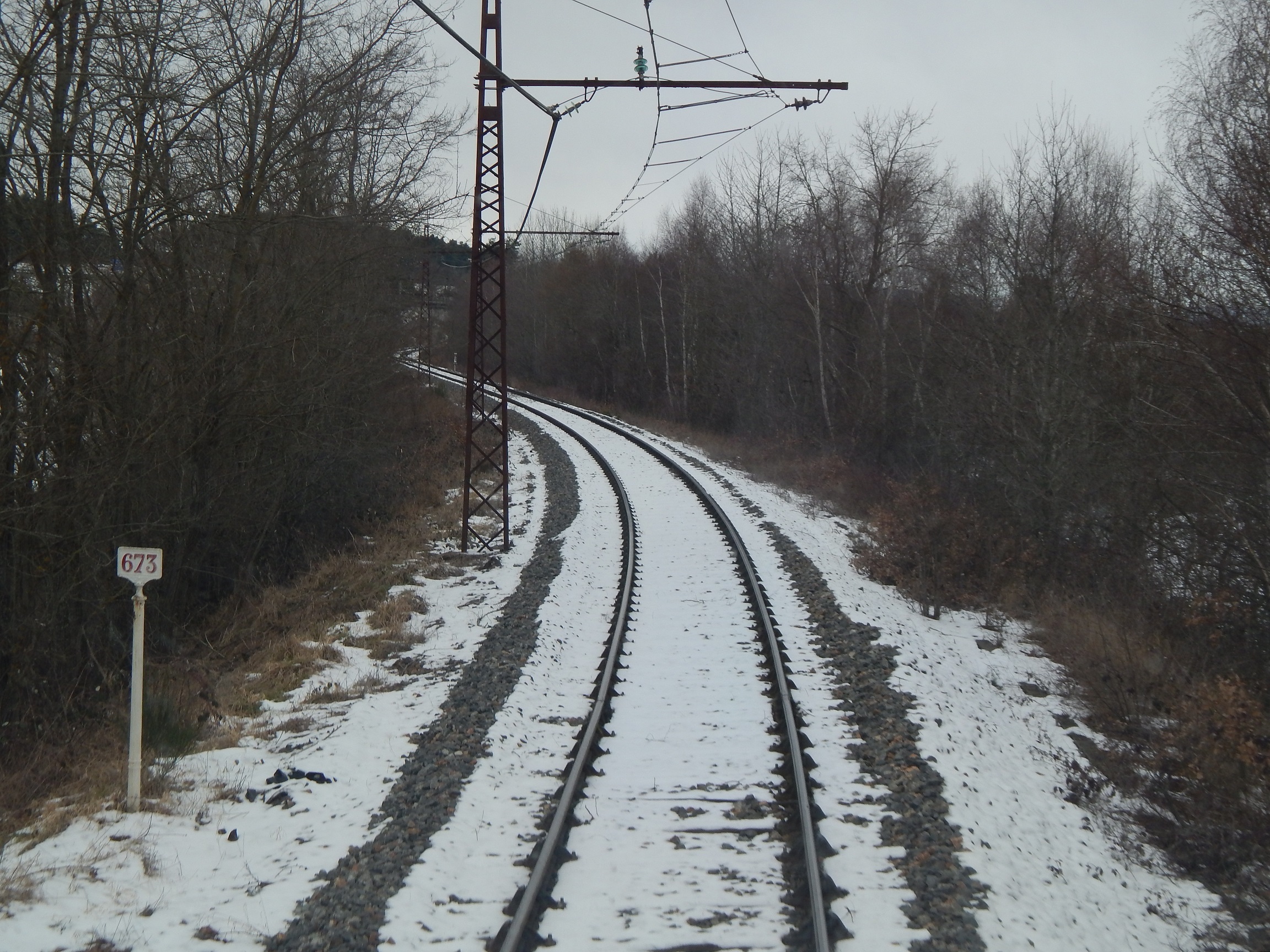 L722 PK673,0 2017-01-22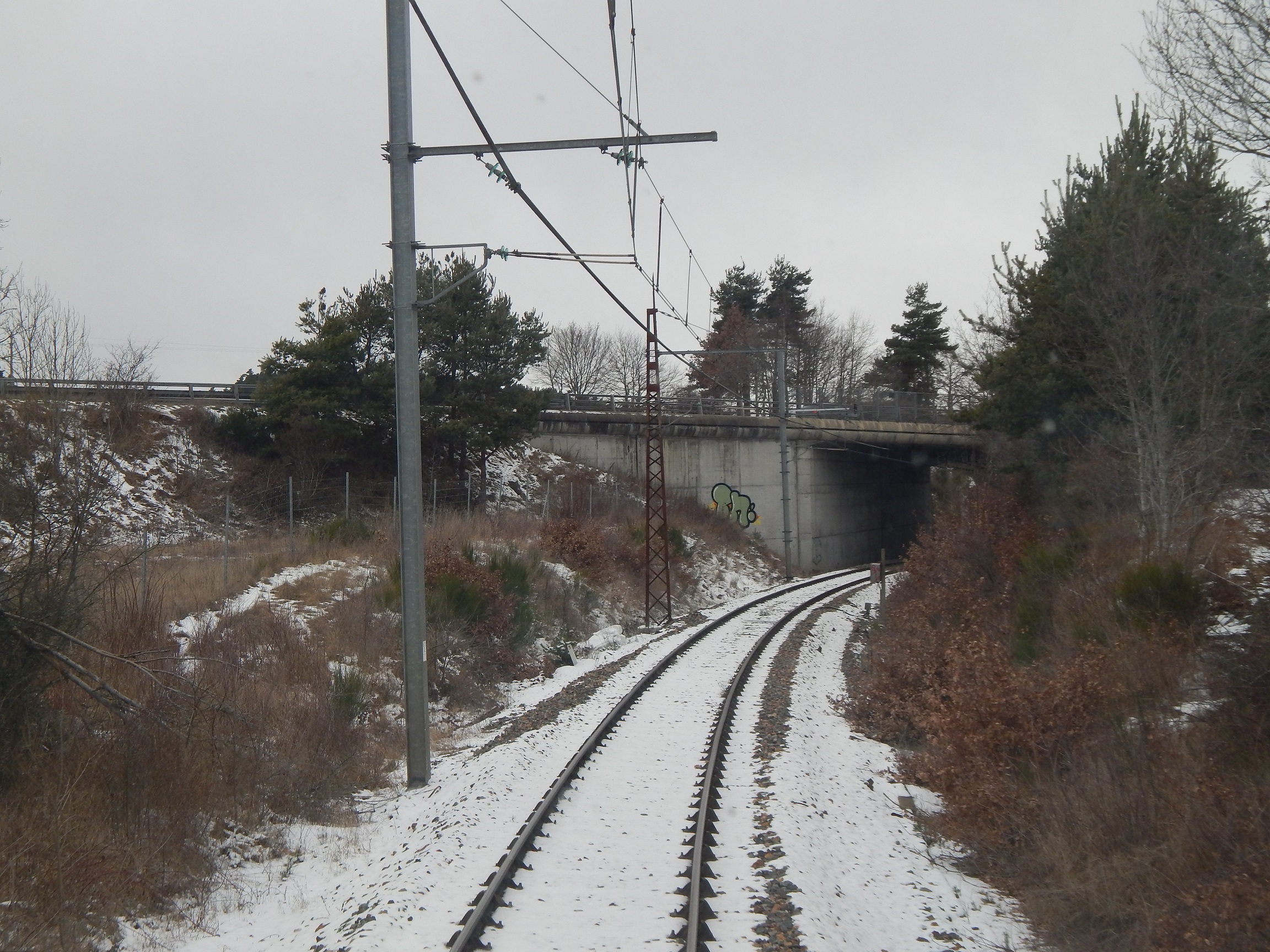 L722 PK673,3 2017-01-22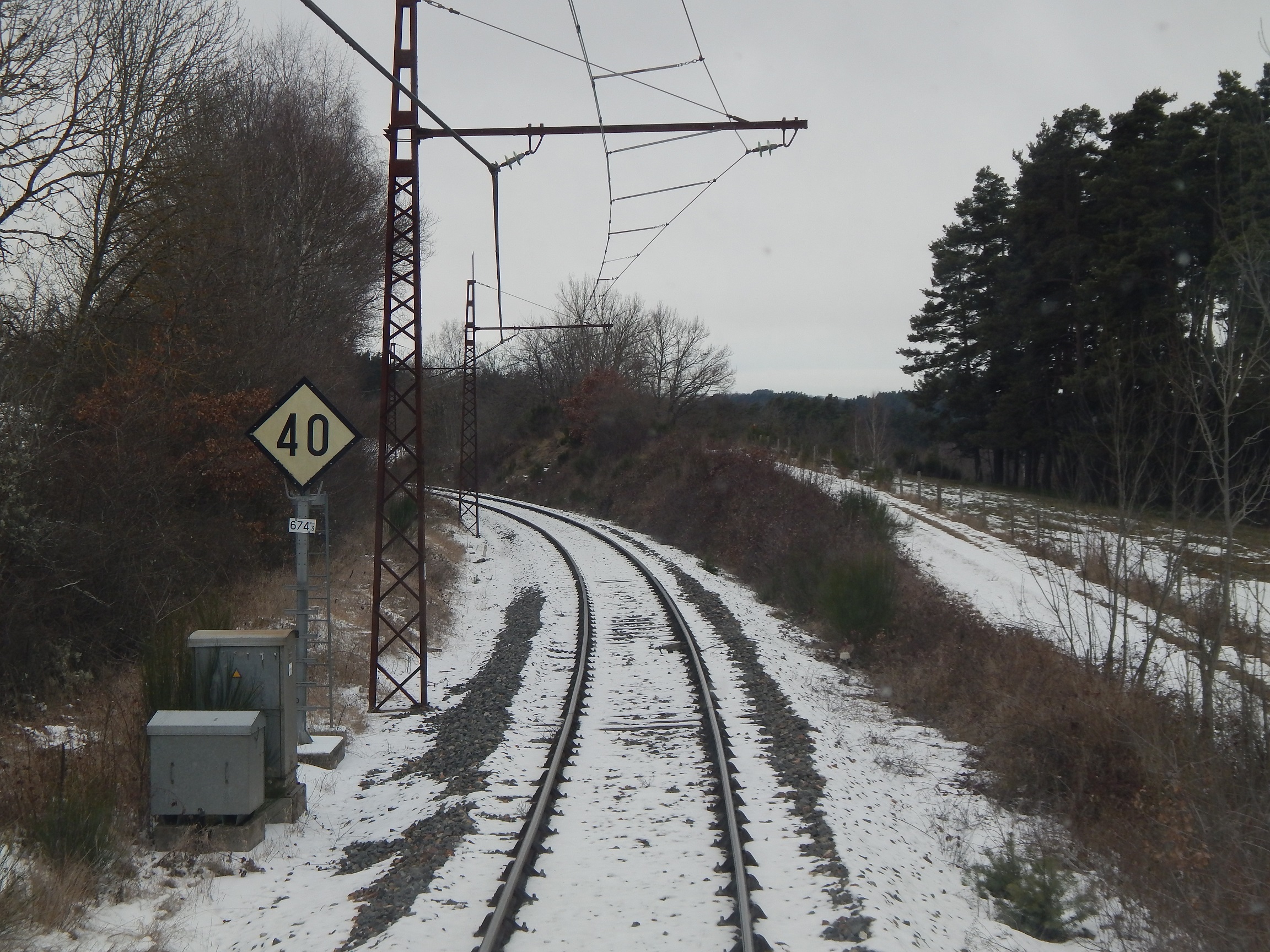 L722 PK674,3 Garabit 2017-01-22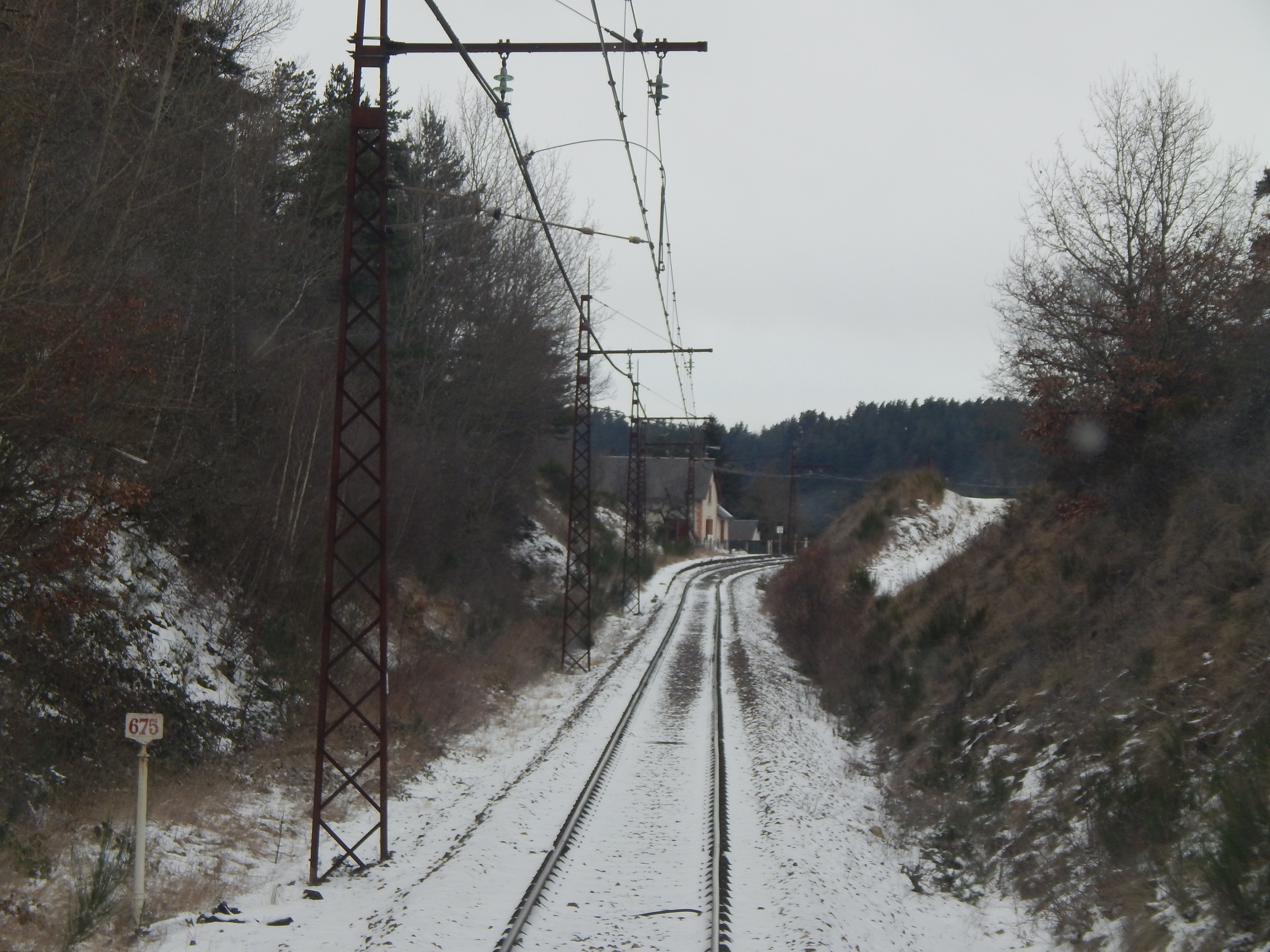 L722 PK675,0 Garabit 2017-01-22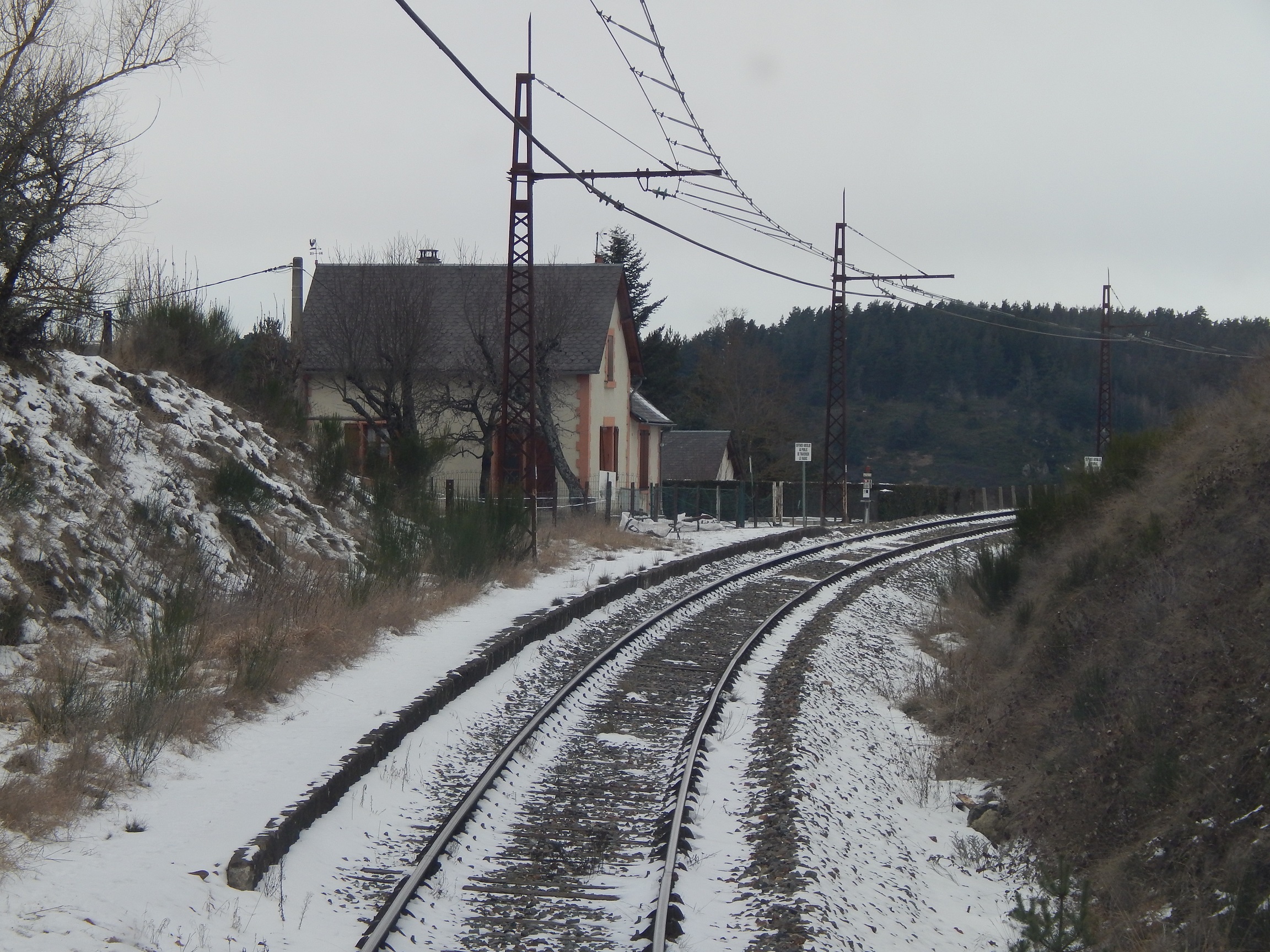 L722 PK675,1 Garabit 2017-01-22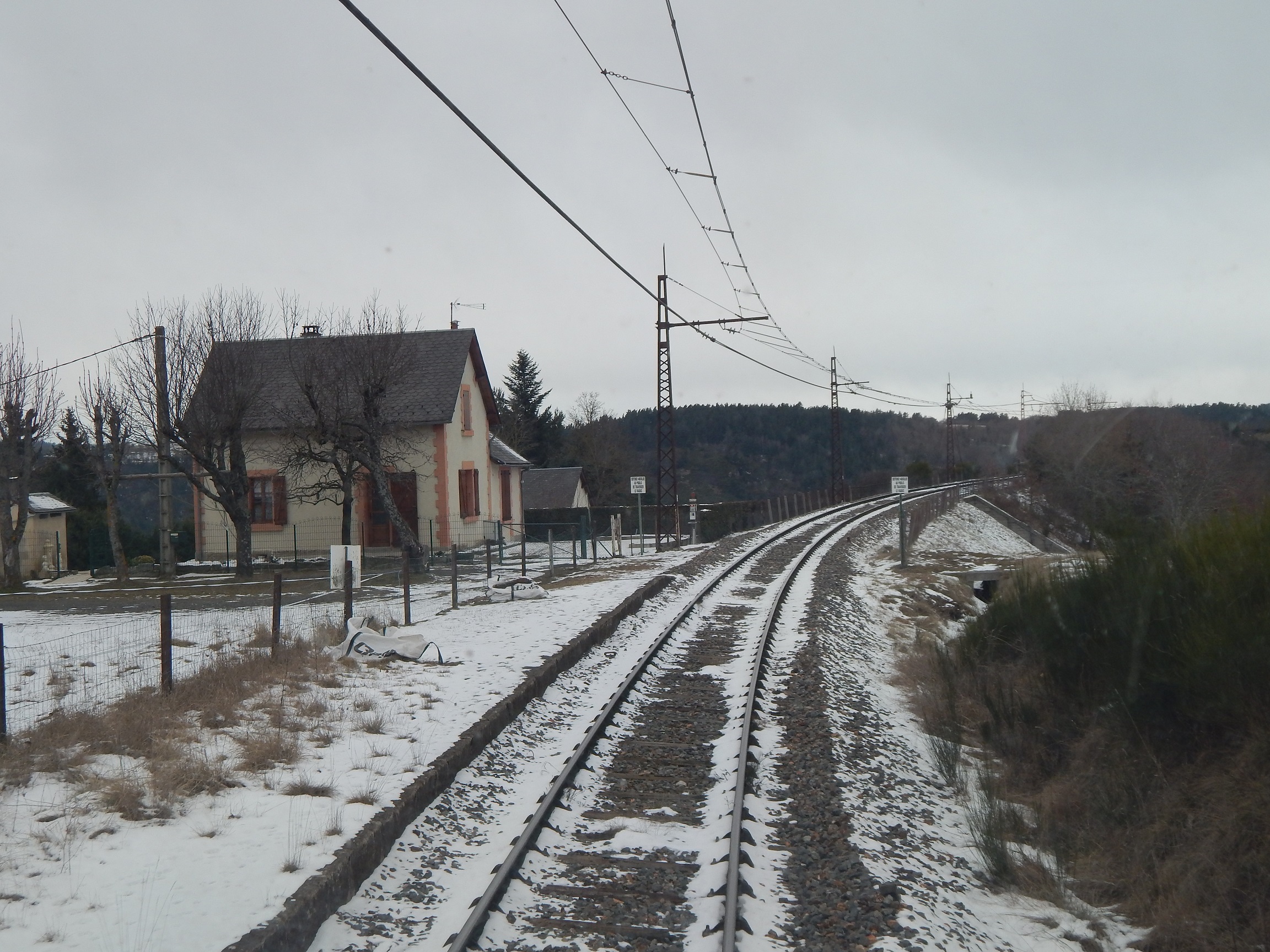 L722 PK675,2 Garabit 2017-01-22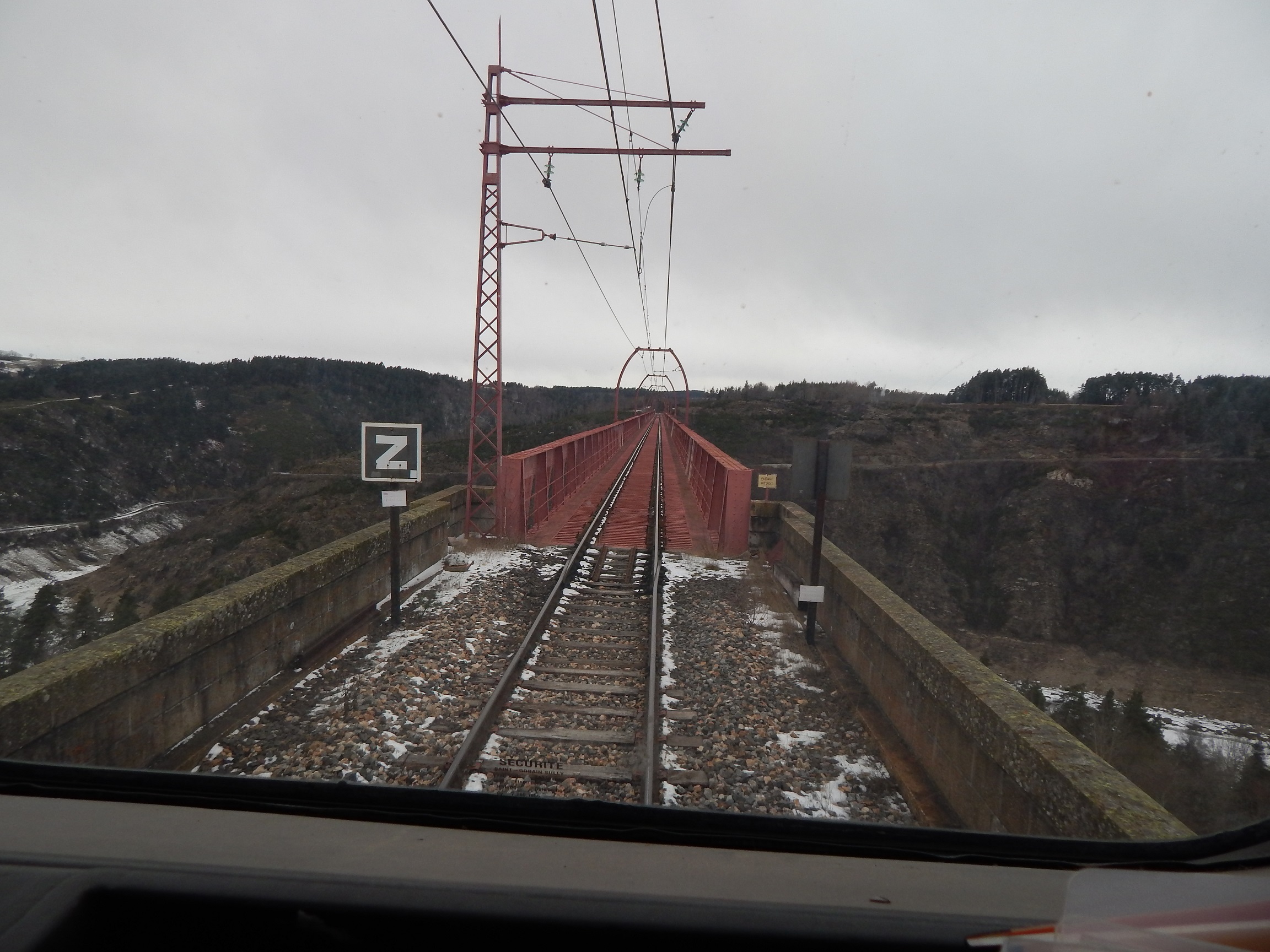 L722 PK675,4 Garabit 2017-01-22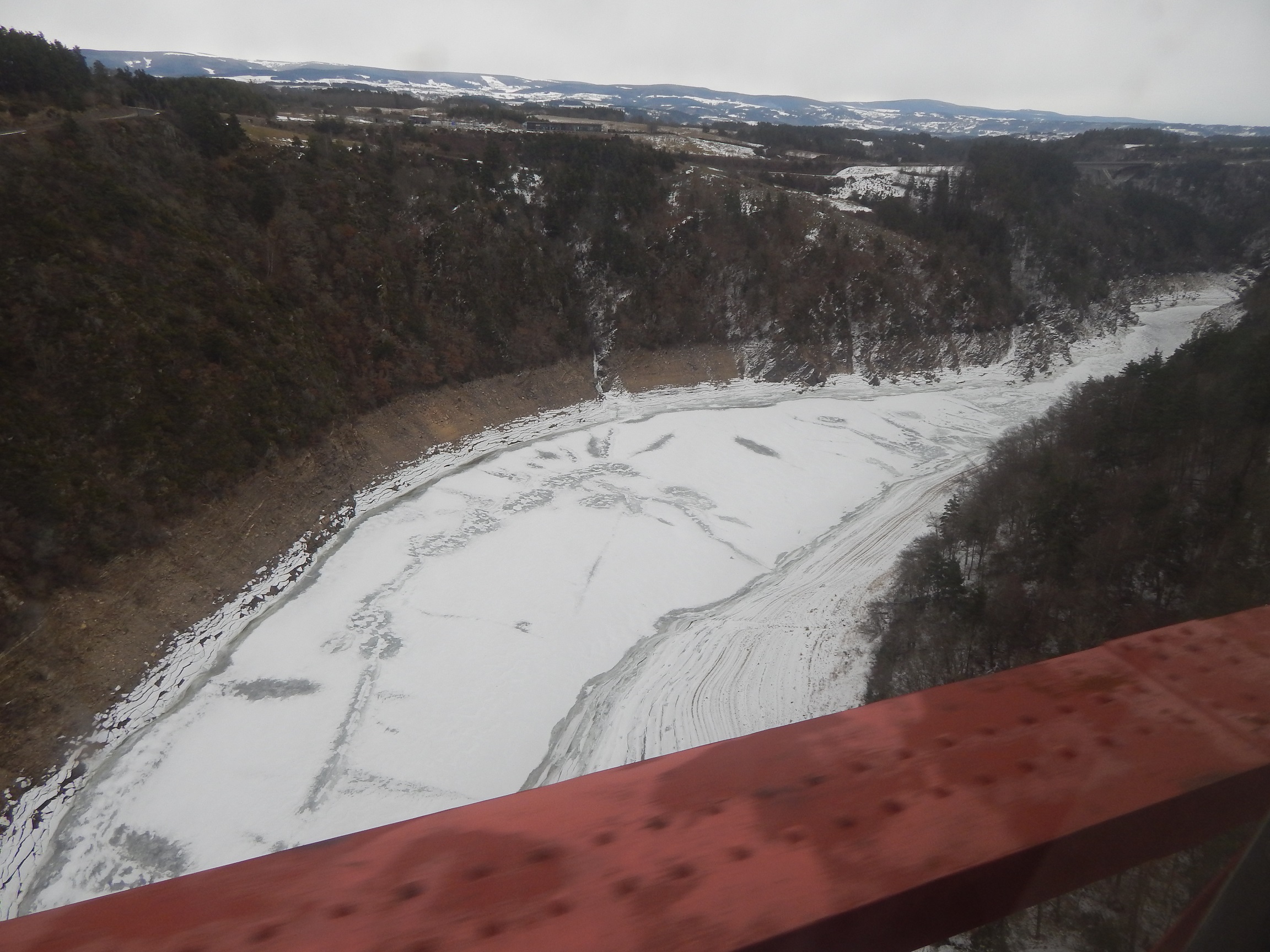 L722 PK675,6 Garabit (vue E) 2017-01-22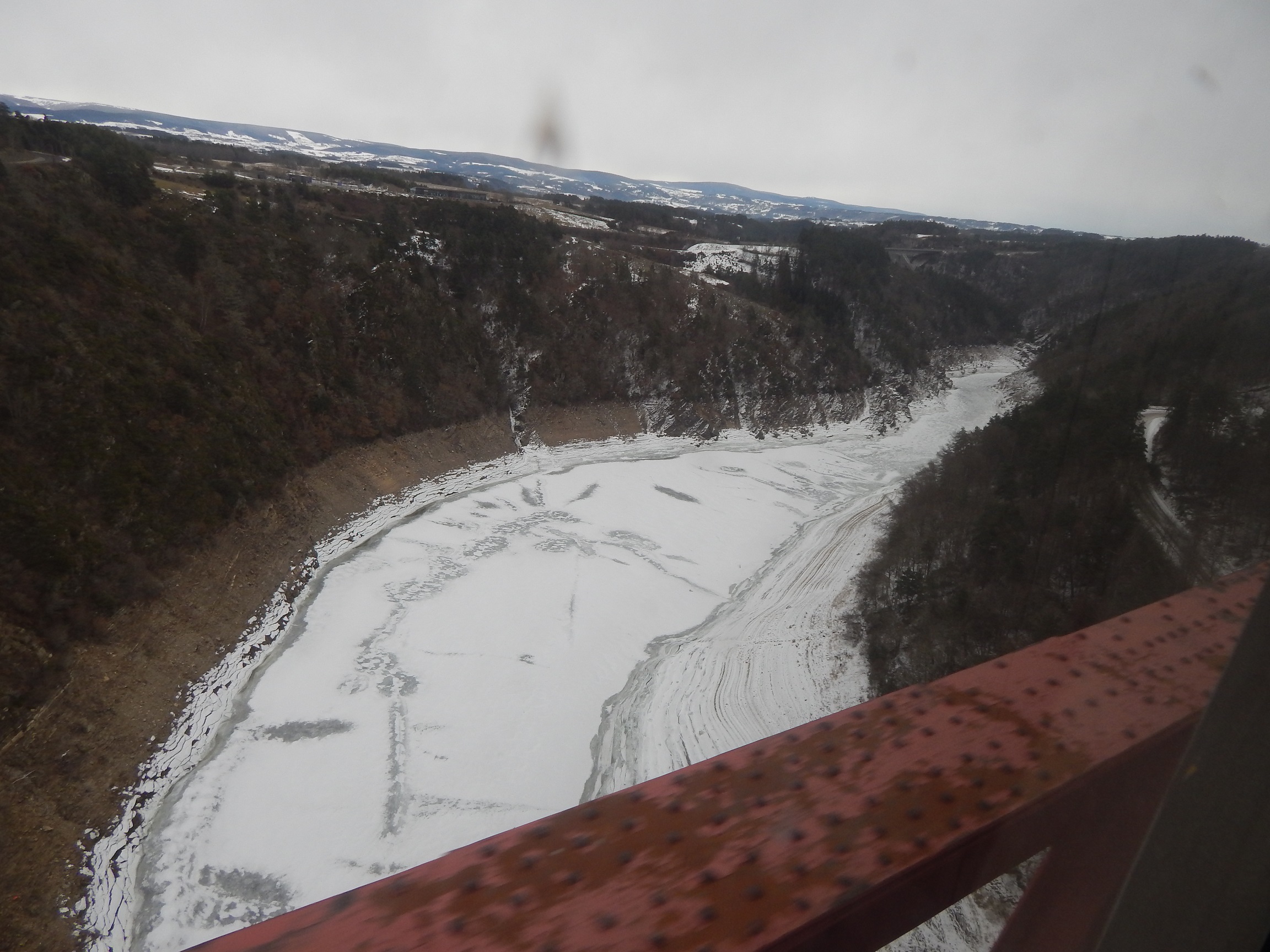 L722 PK675,7 Garabit (vue SE) 2017-01-22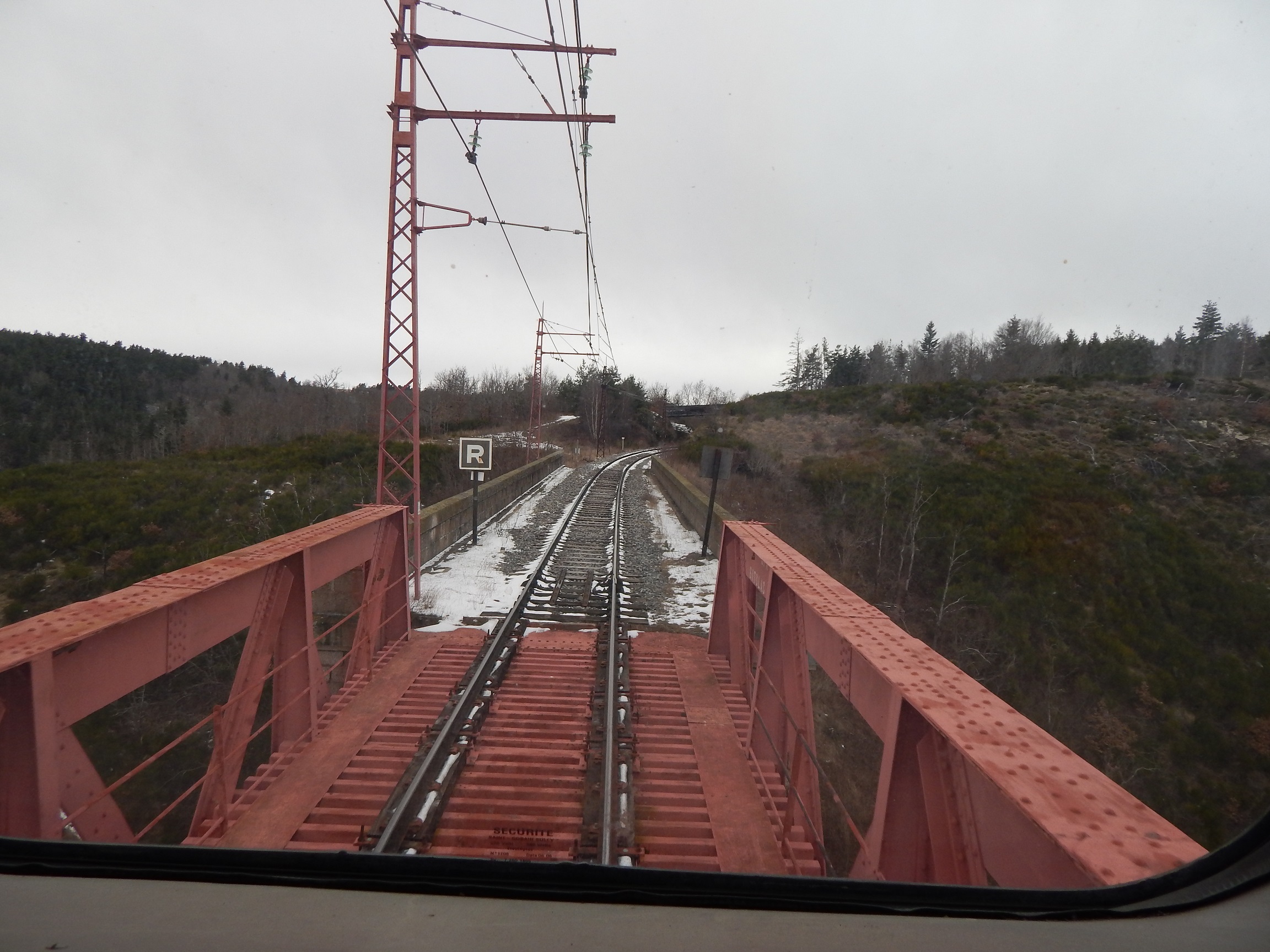 L722 PK675,9 Garabit 2017-01-22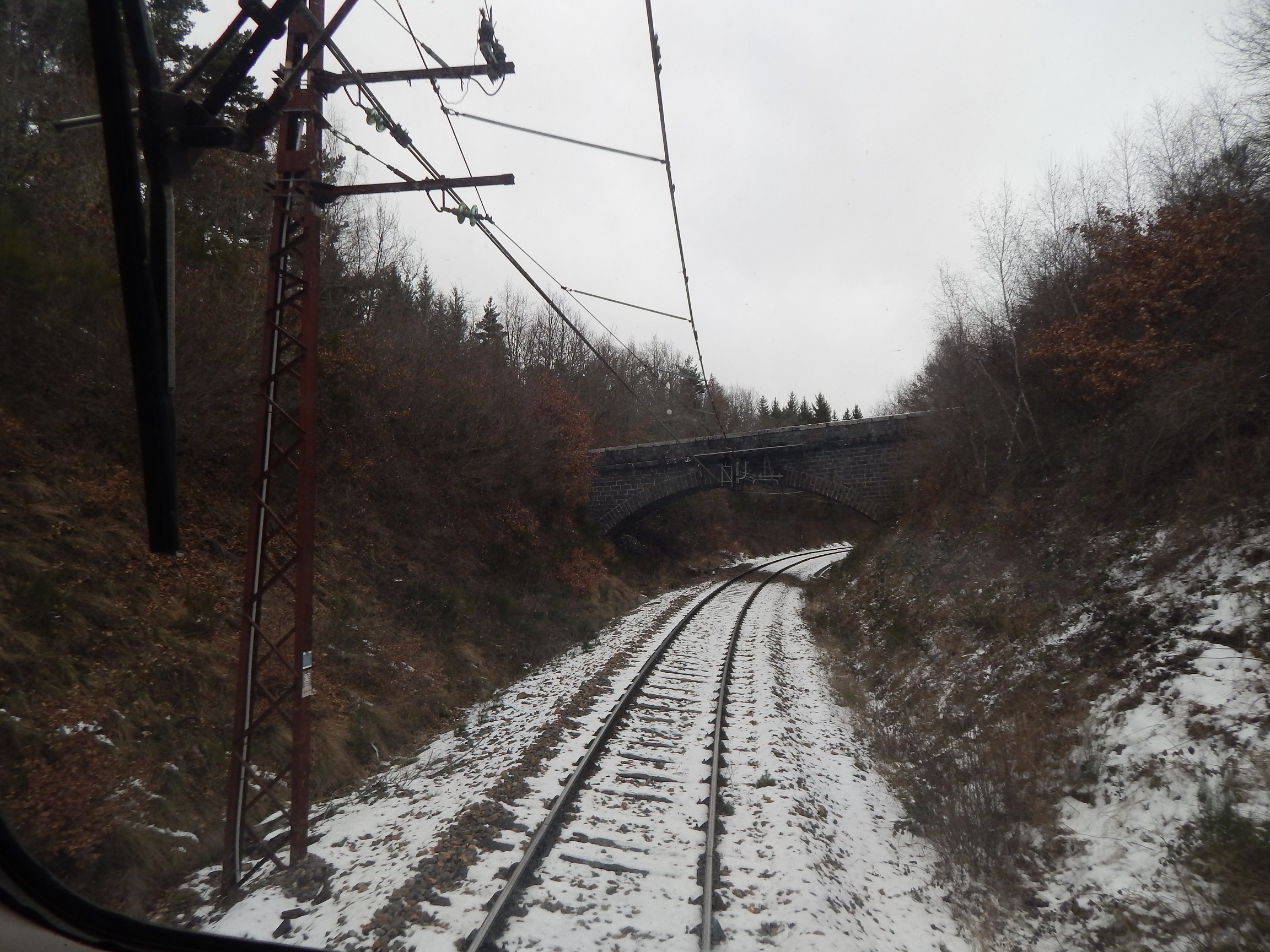 L722 PK676,0 Garabit 2017-01-22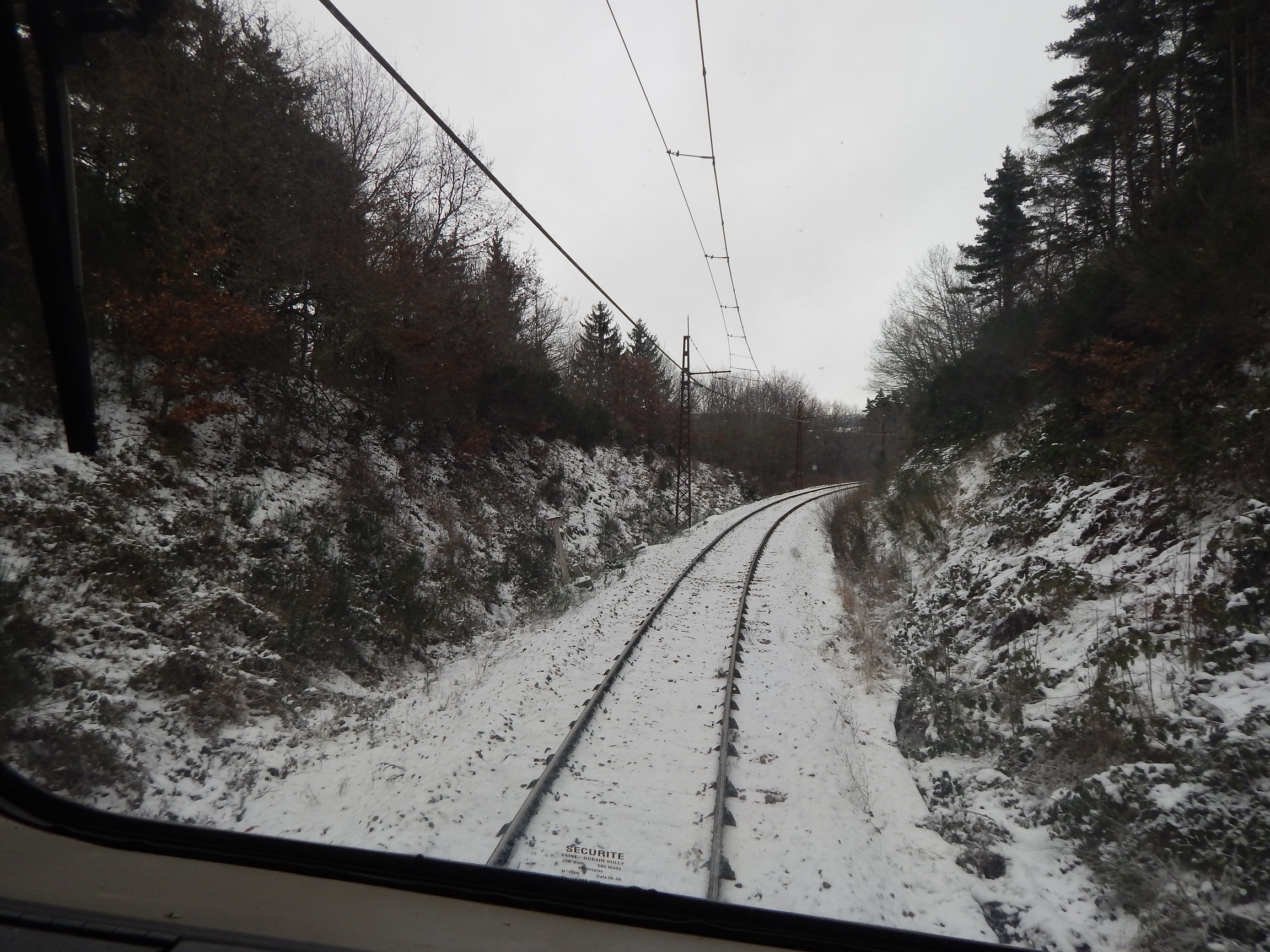 L722 PK677,0 2017-01-22
L722 PK677,4 2017-01-22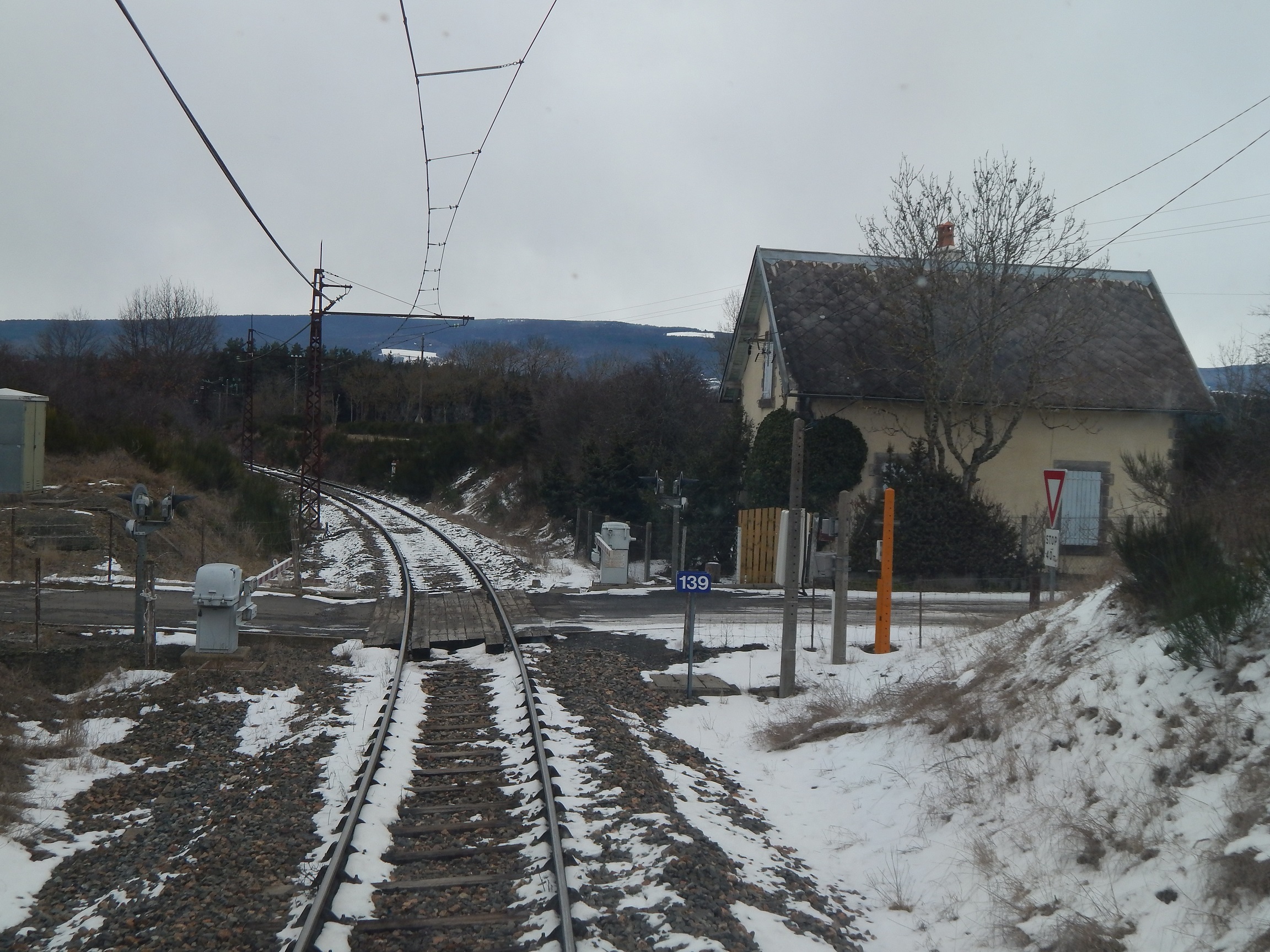 L722 PK678,1 (PN 139) 2017-01-22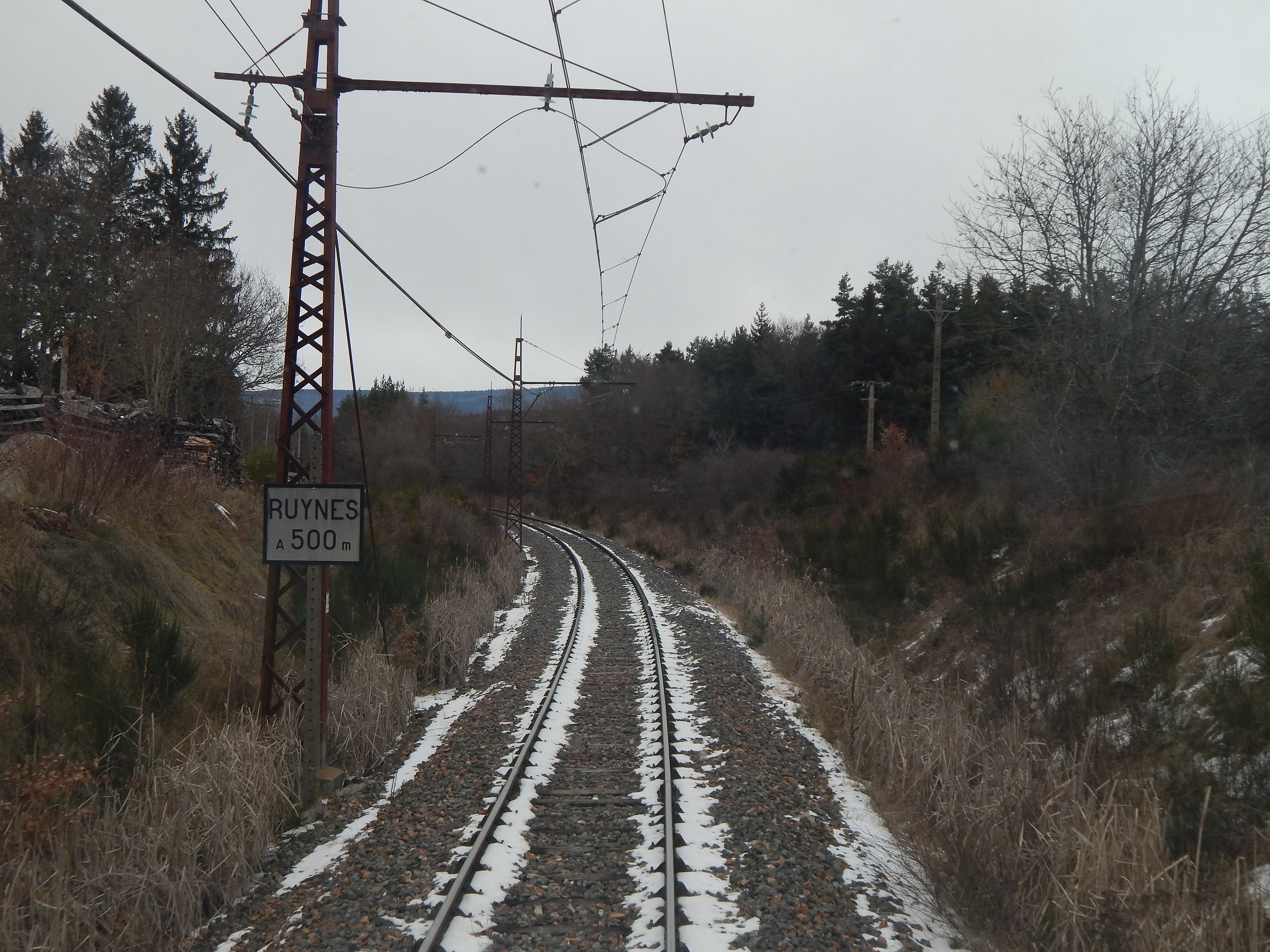 L722 PK678,5 2017-01-22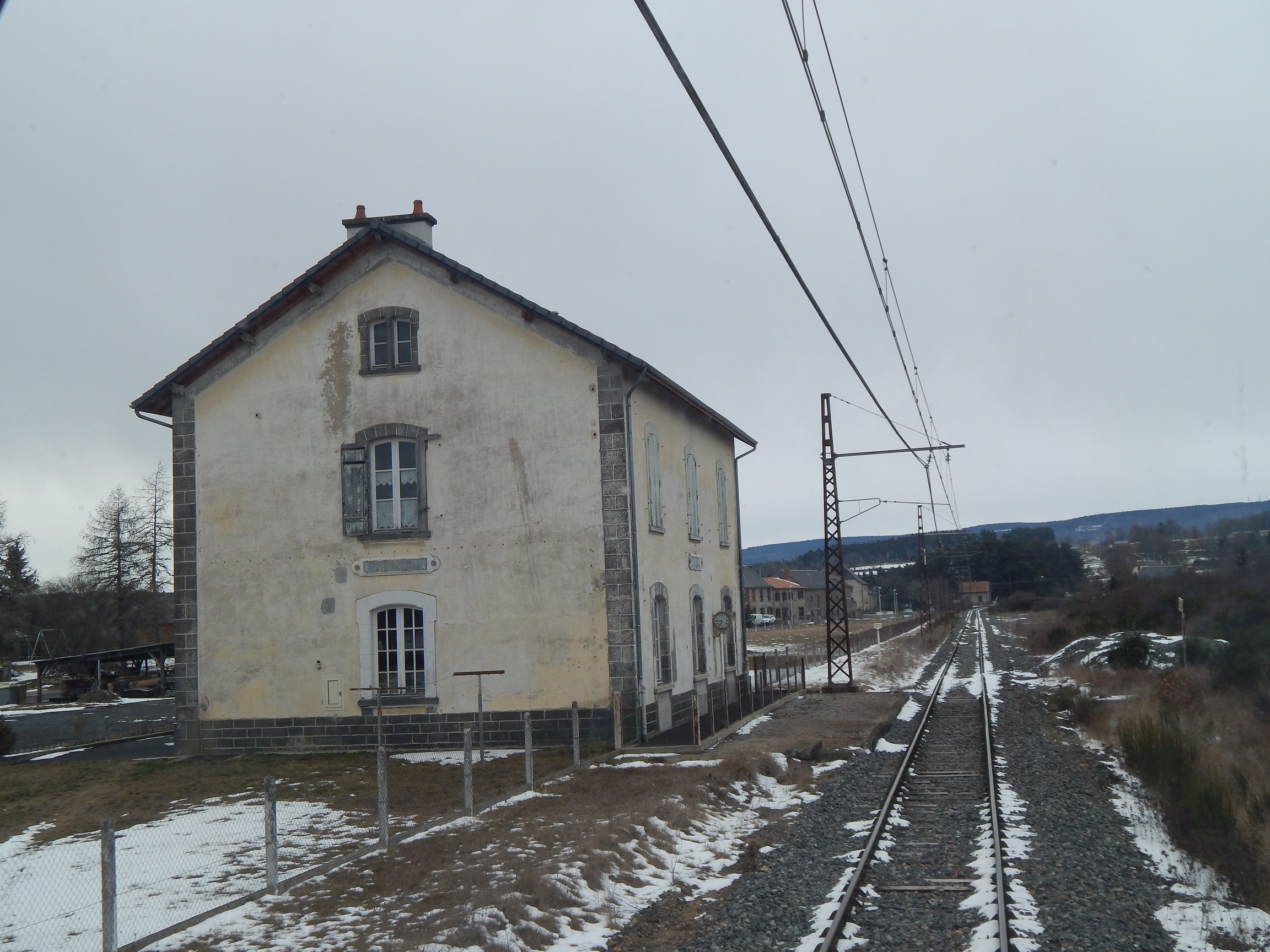 L722 PK678,9 Ruynes-en-Margeride 2017-01-22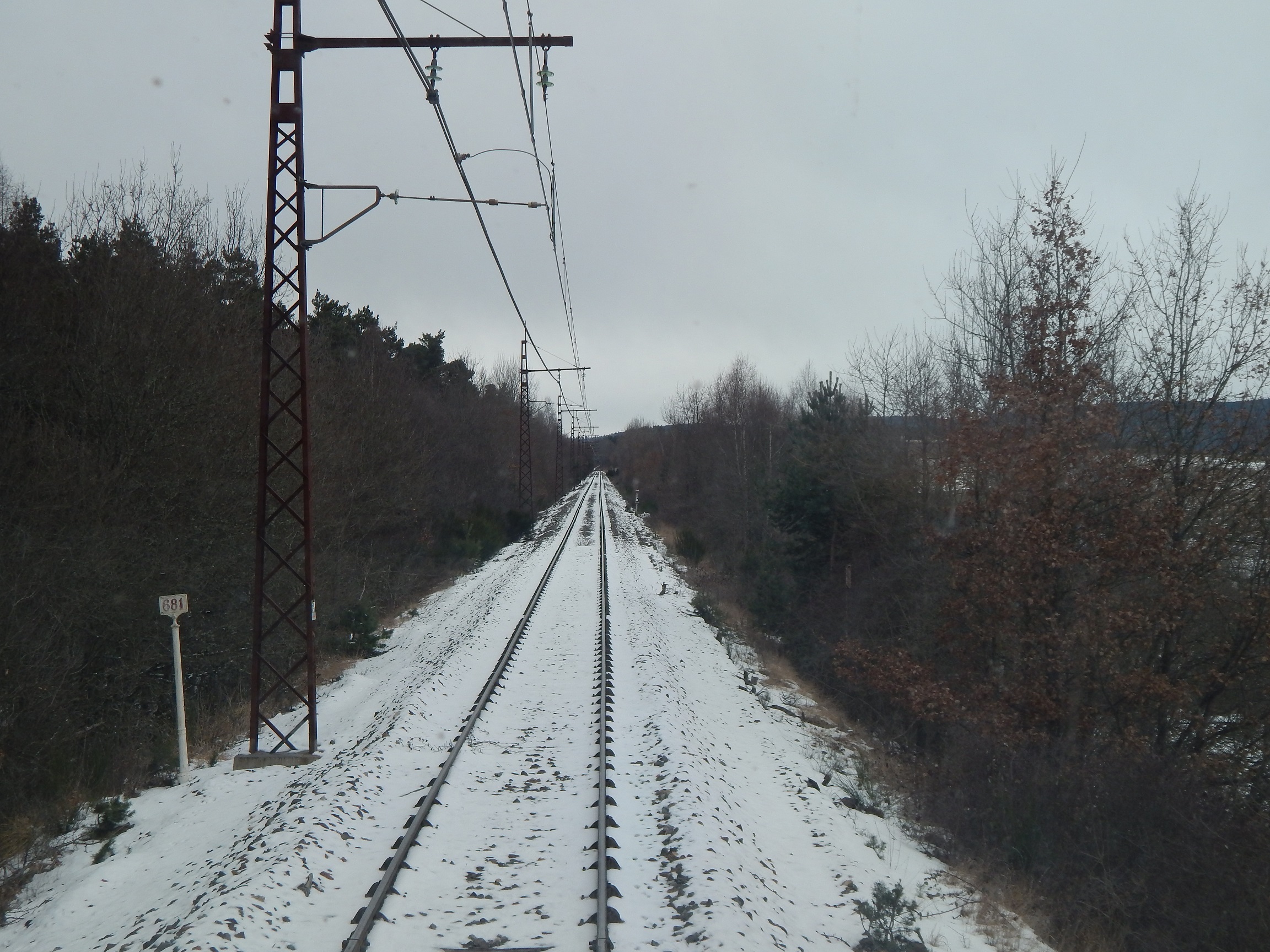 L722 PK681,0 2017-01-22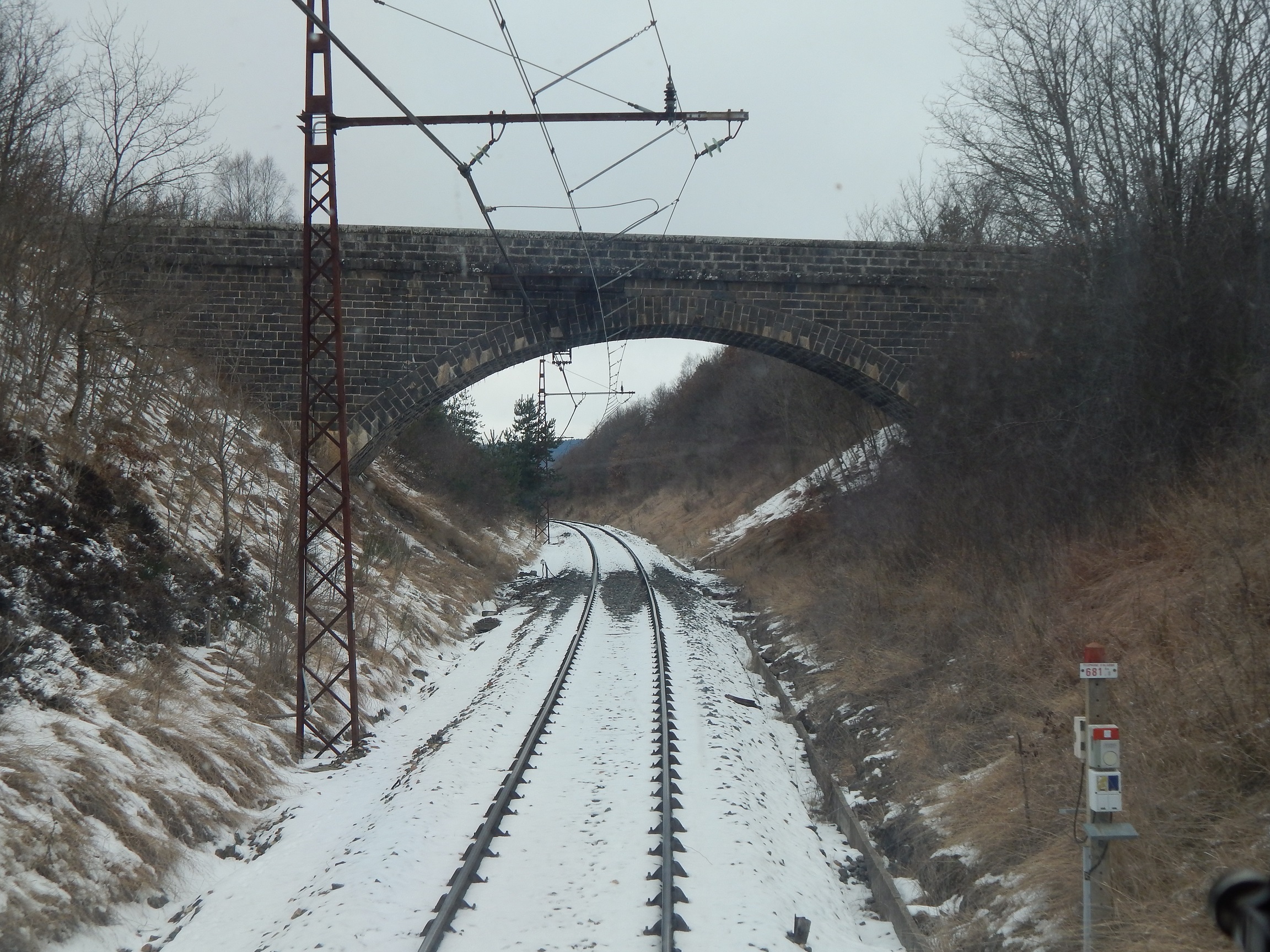 L722 PK681,8 2017-01-22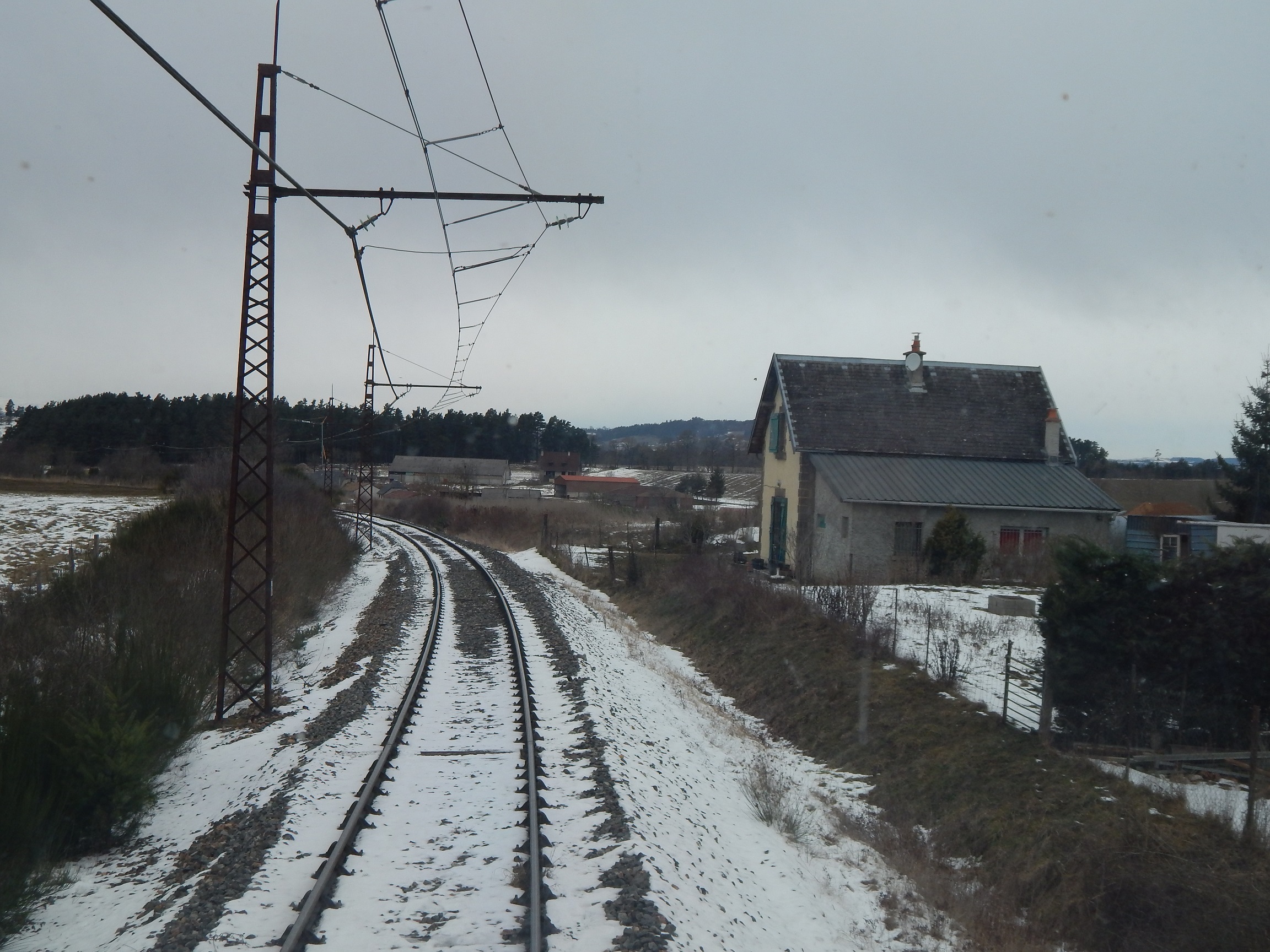 L722 PK683,1 (ex-PN 141) 2017-01-22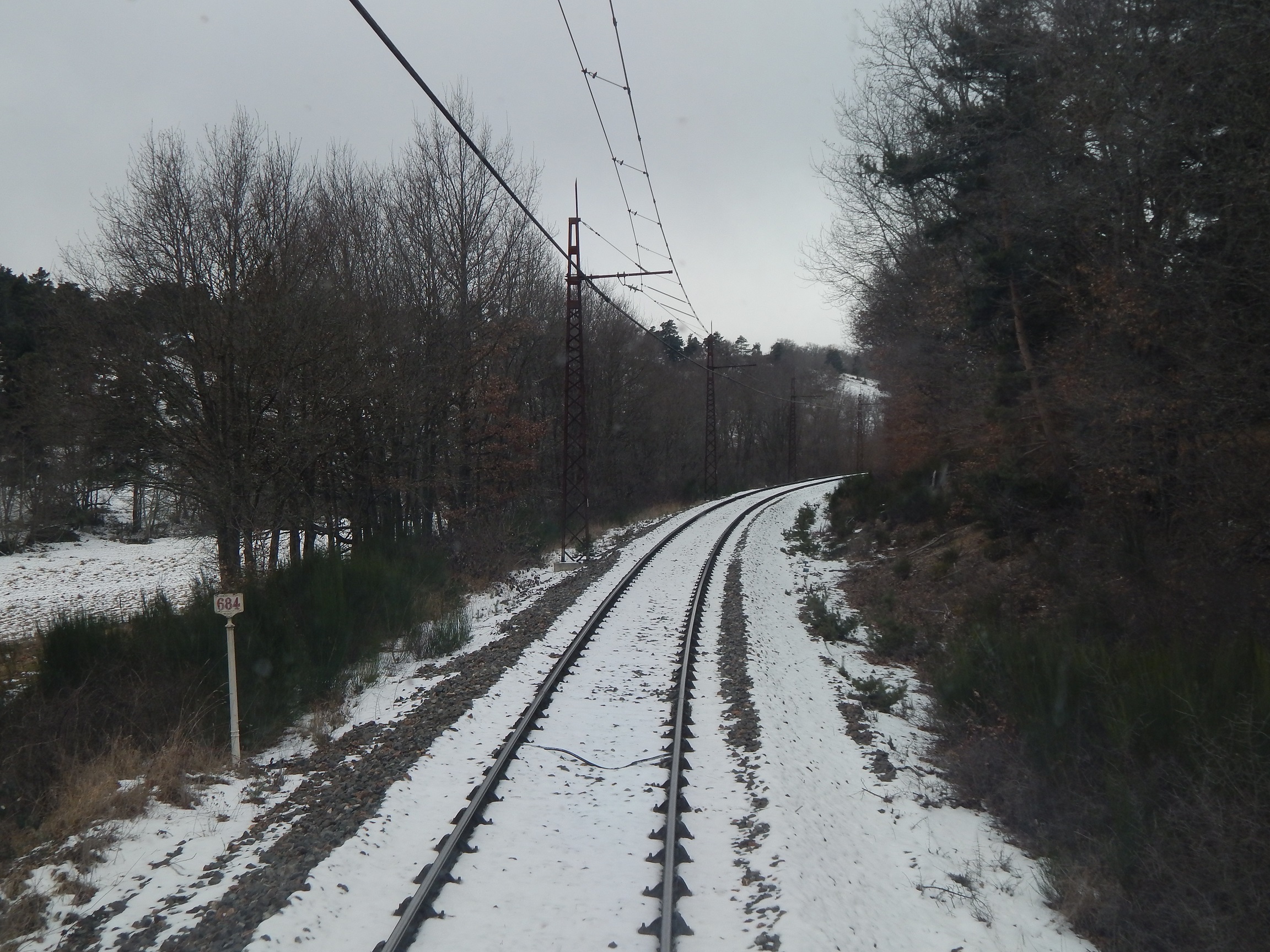 L722 PK684,0 2017-01-22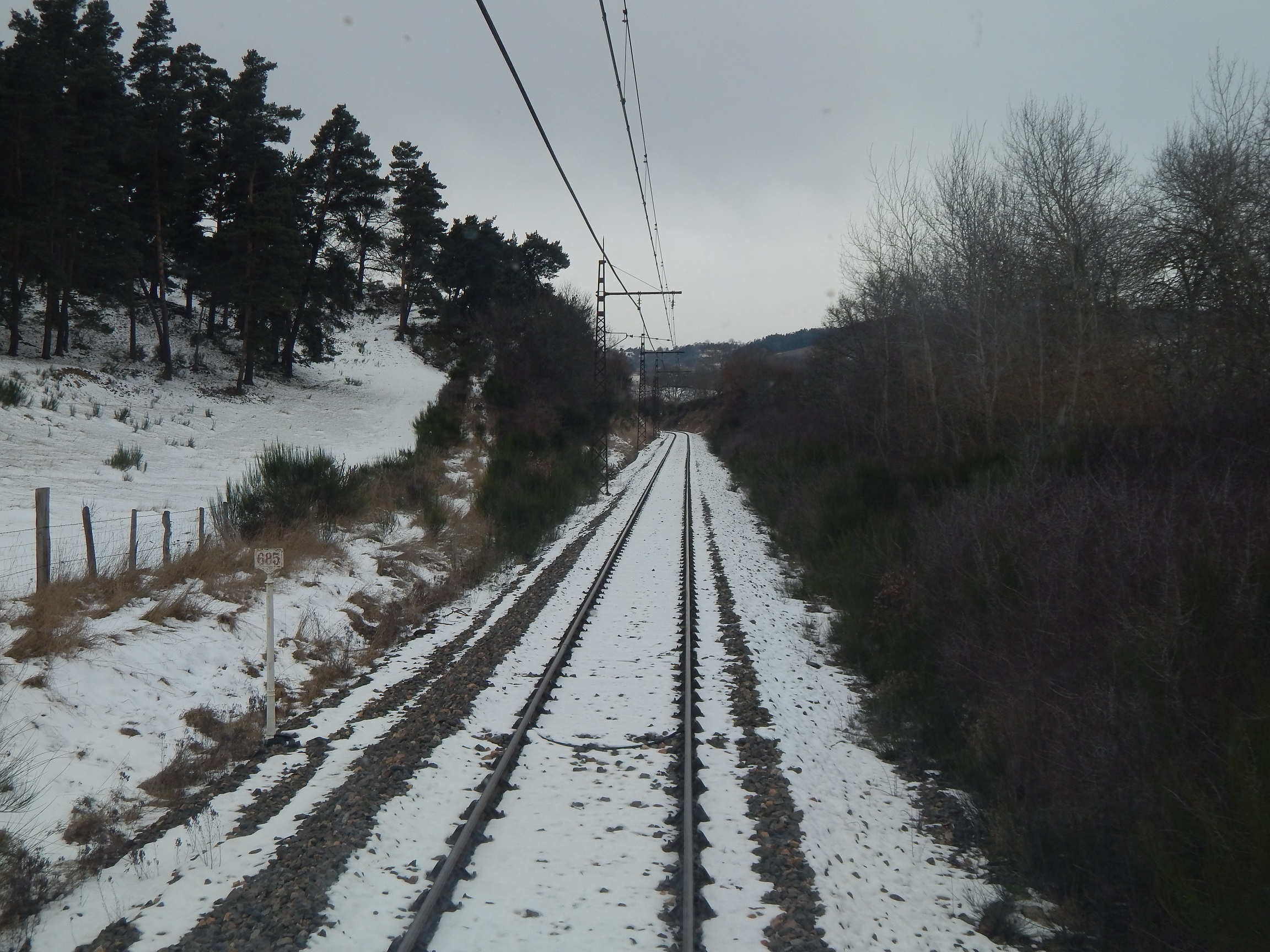 L722 PK685,0 2017-01-22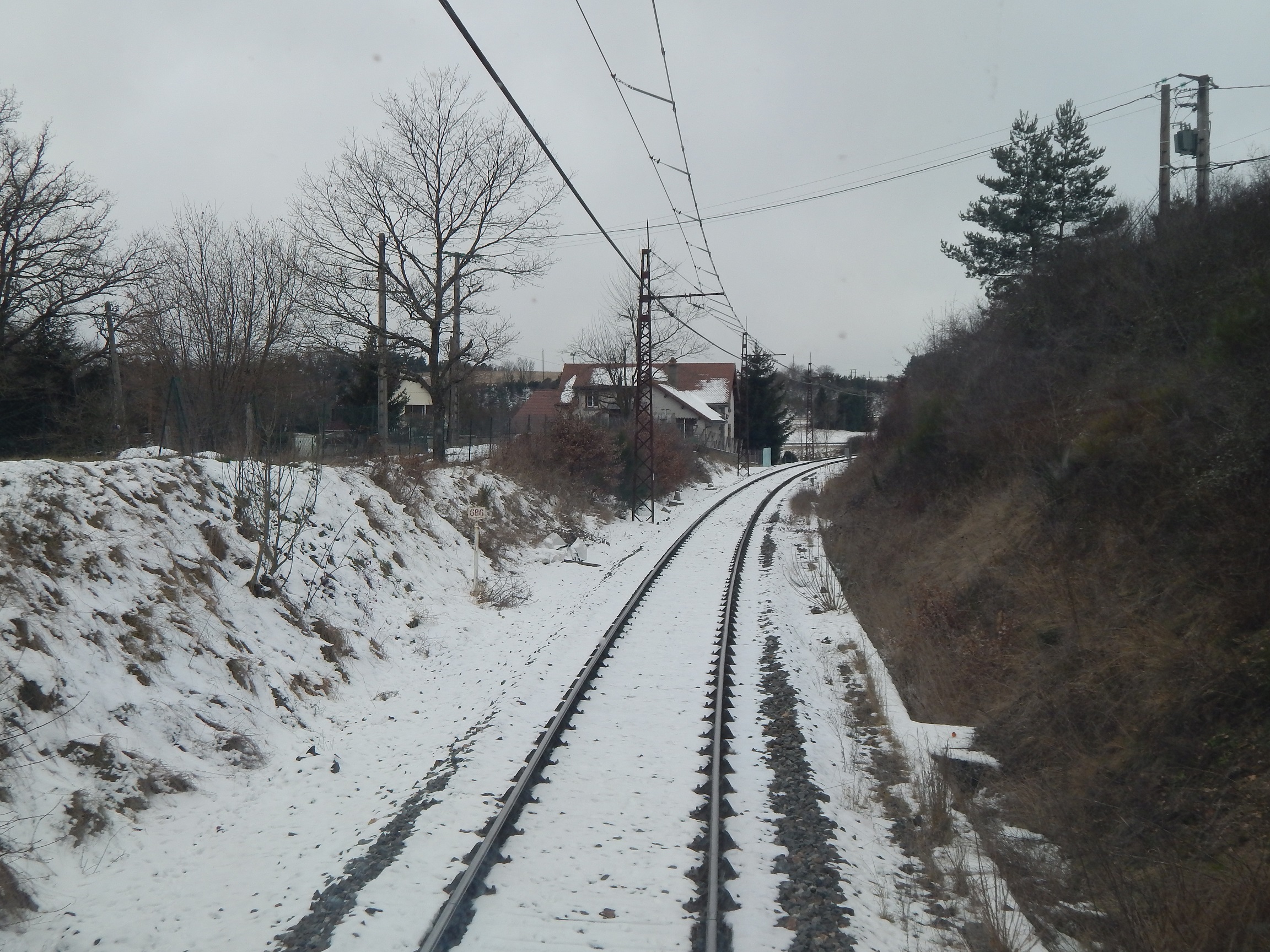 L722 PK686,0 2017-01-22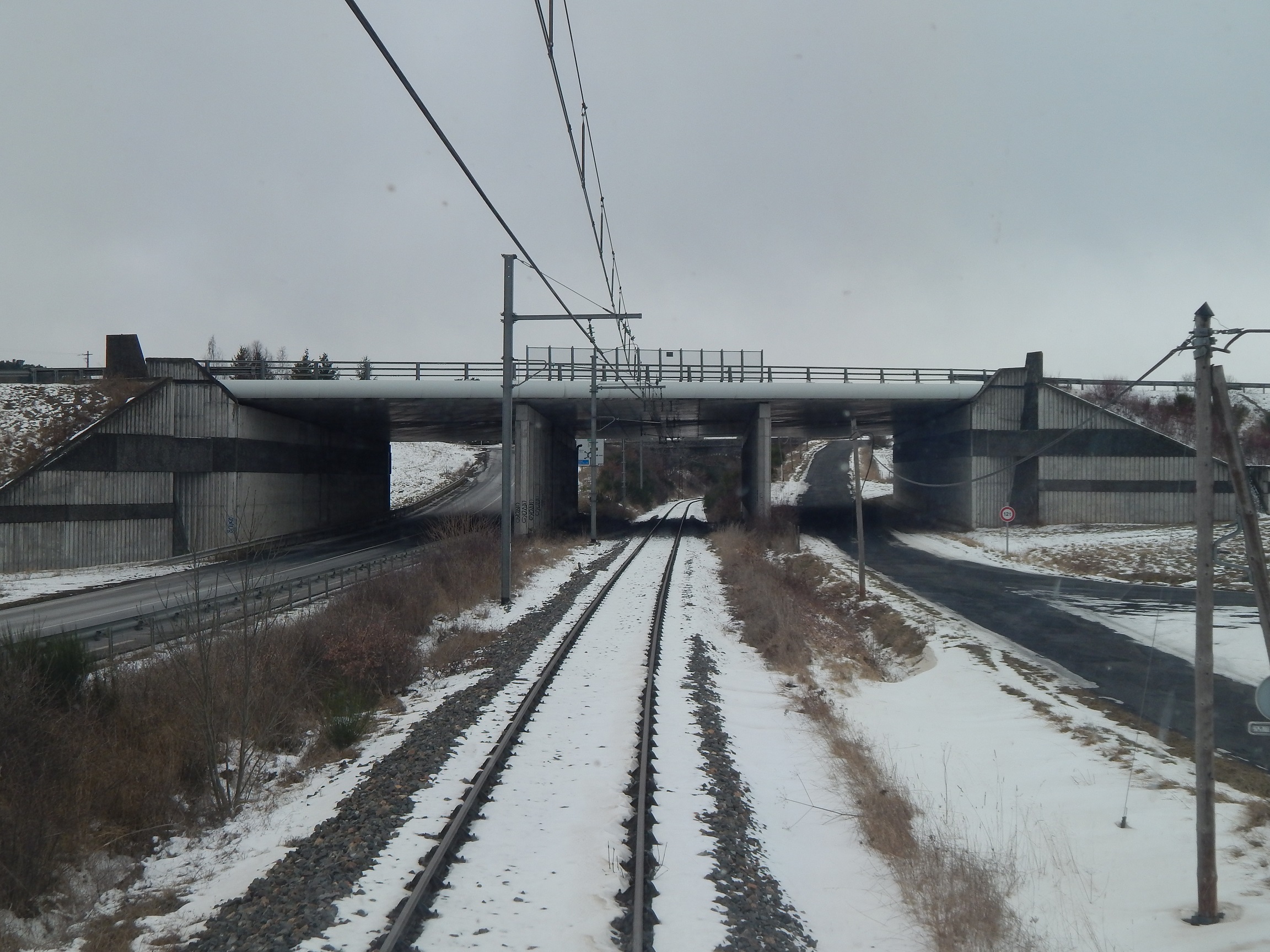 L722 PK686,4 (PR A 75) 2017-01-22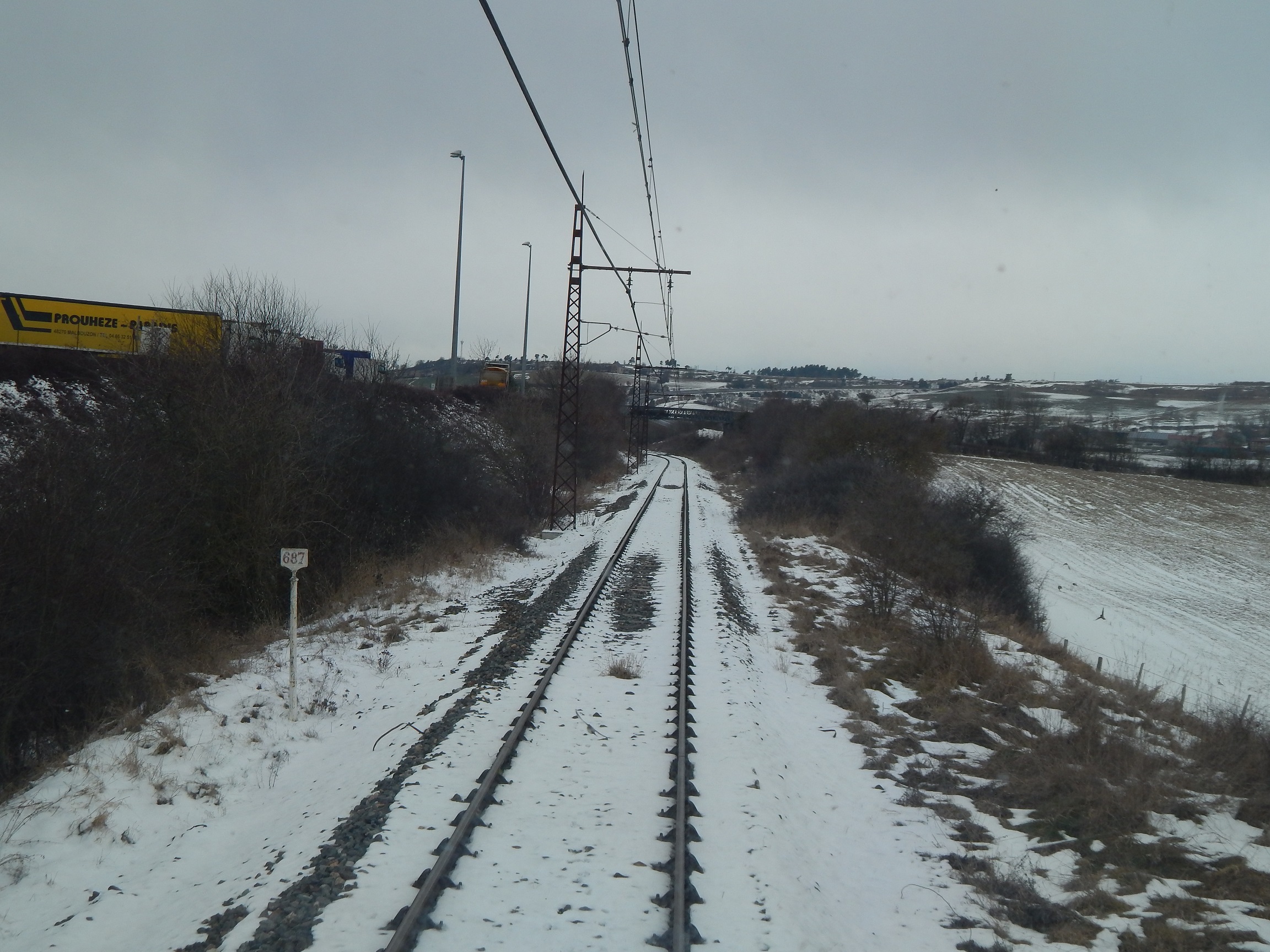 L722 PK687,0 2017-01-22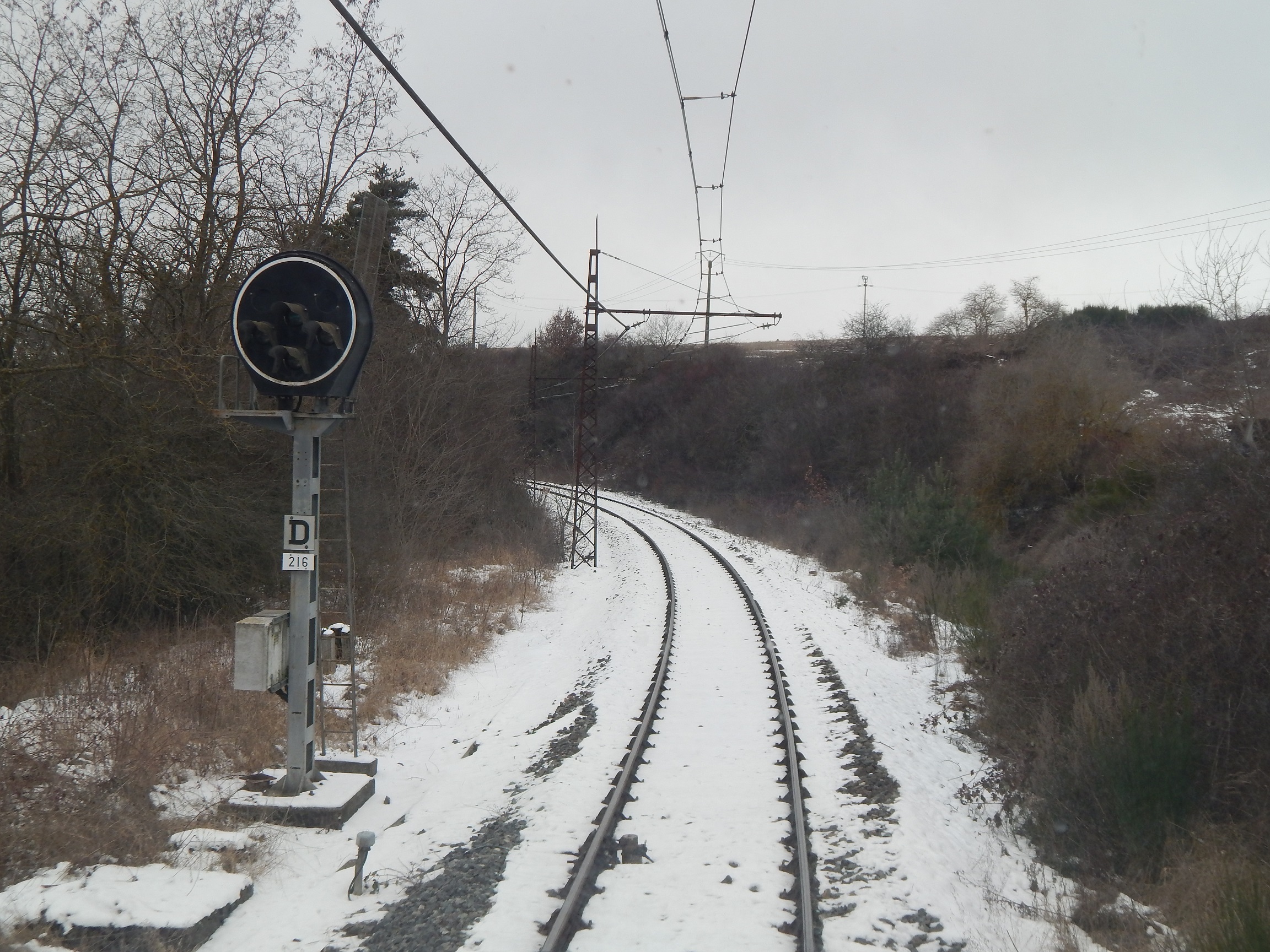 L722 PK688,0 2017-01-22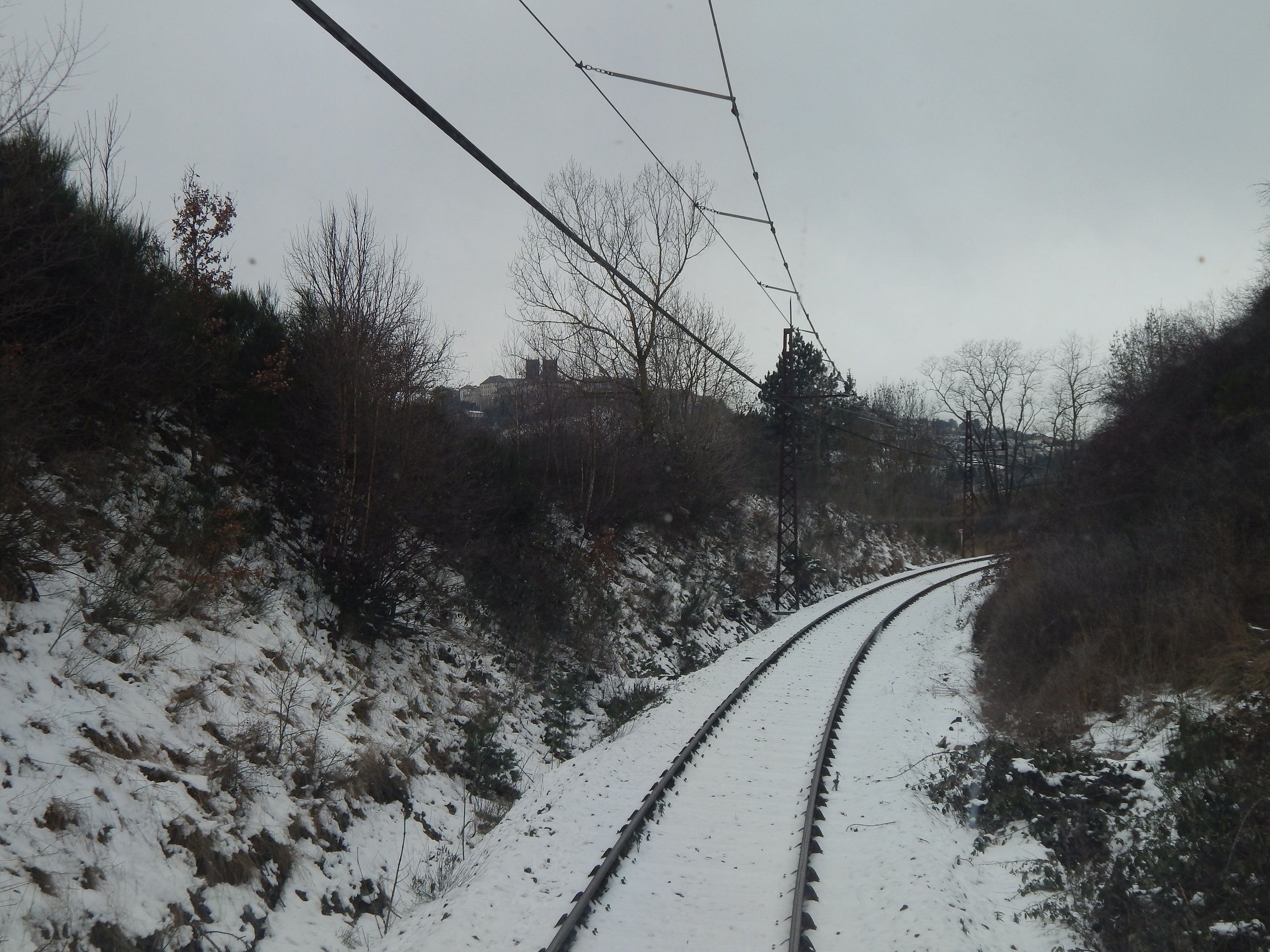 L722 PK688,9 2017-01-22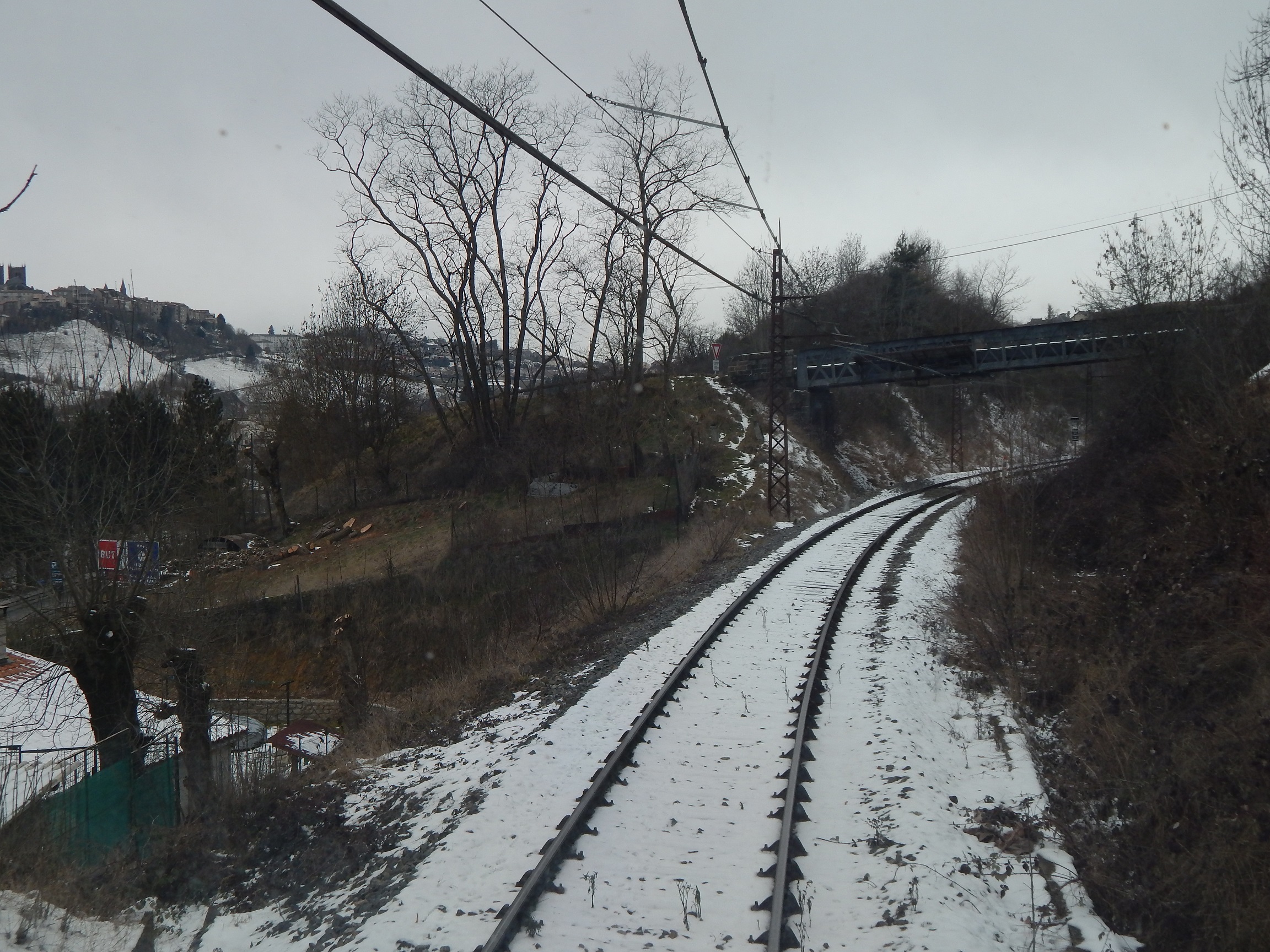 L722 PK689,0 2017-01-22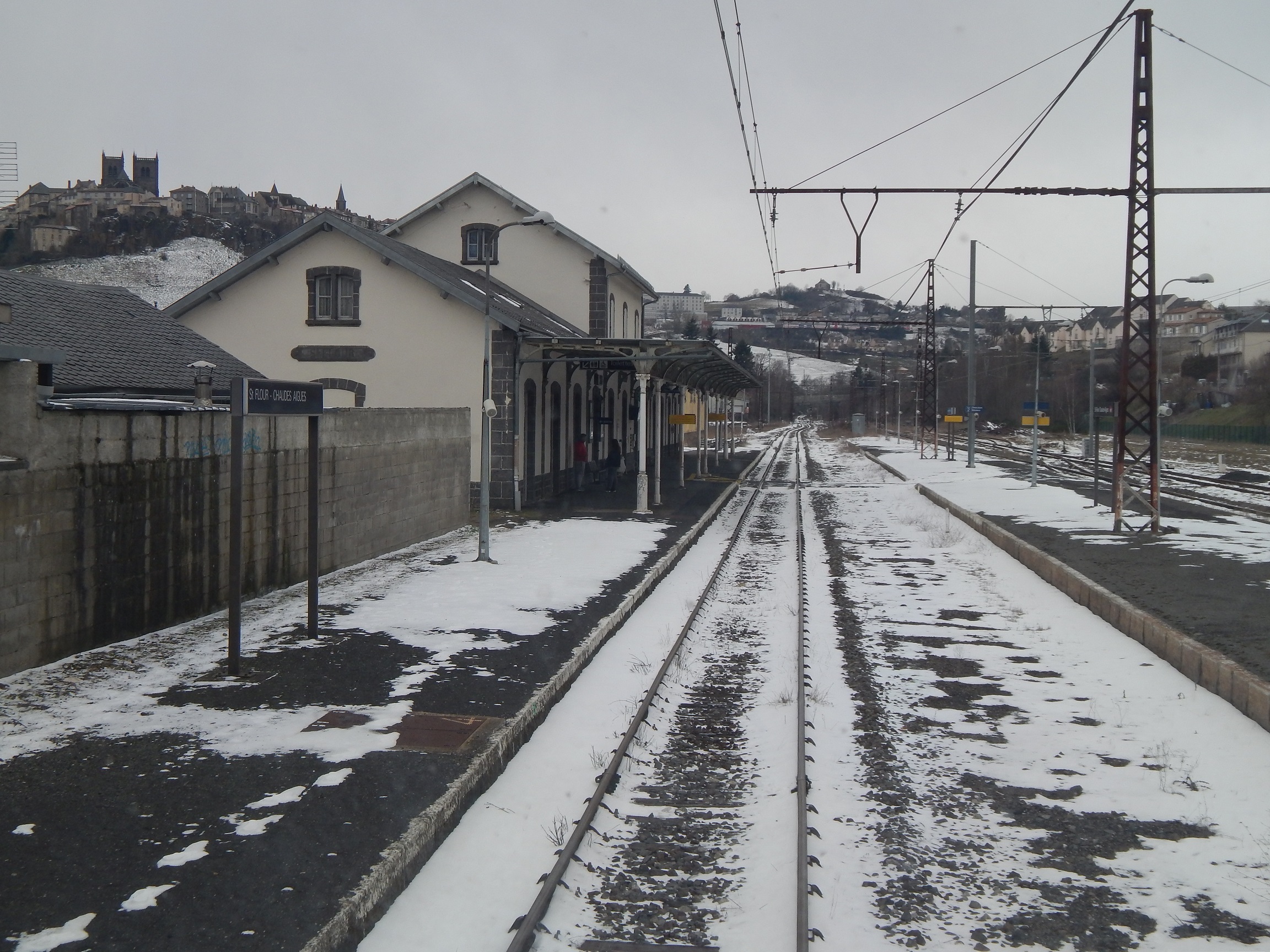 L722 PK689,5 St-Flour 2017-01-22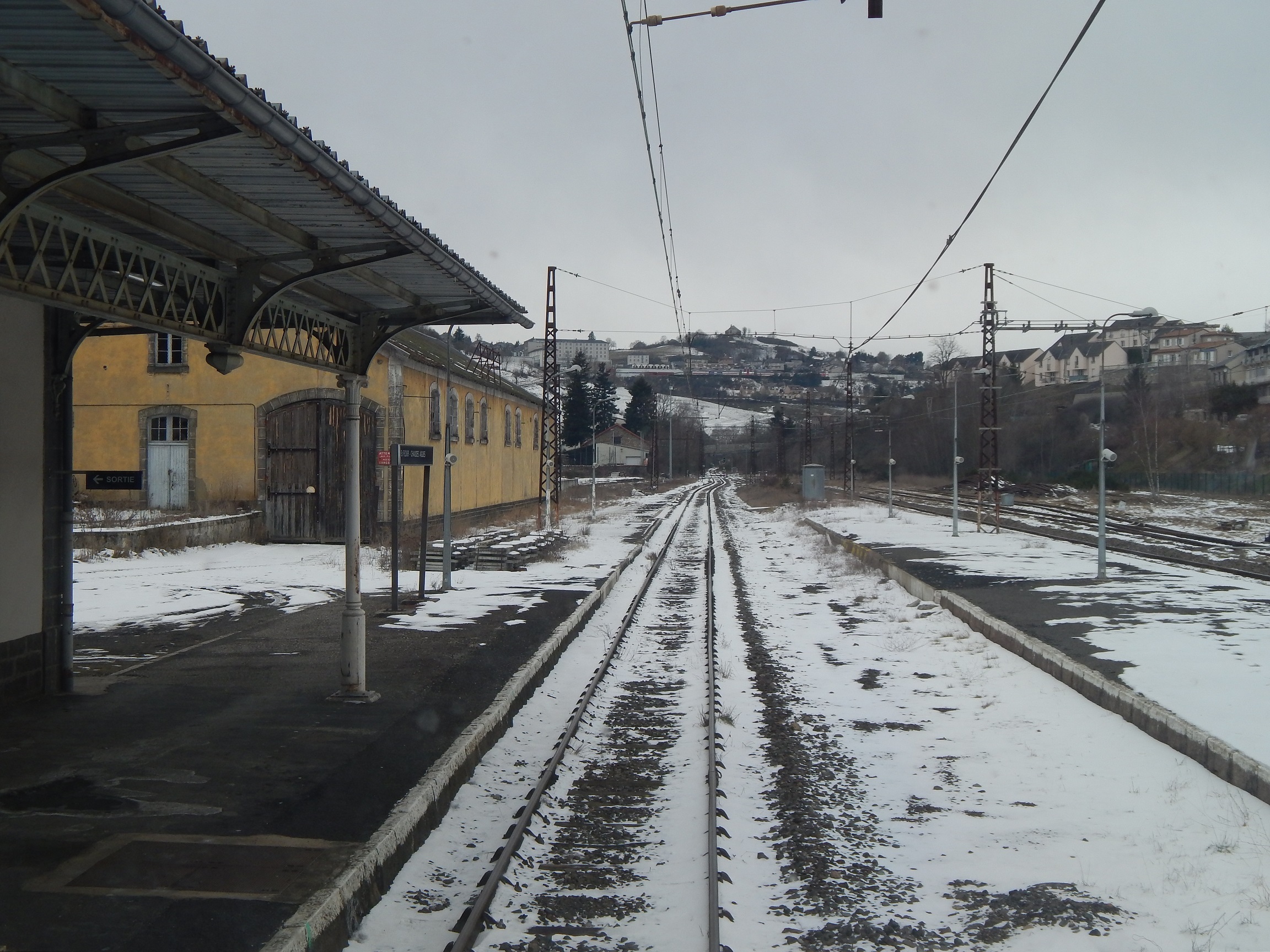 L722 PK689,7 St-Flour 2017-01-22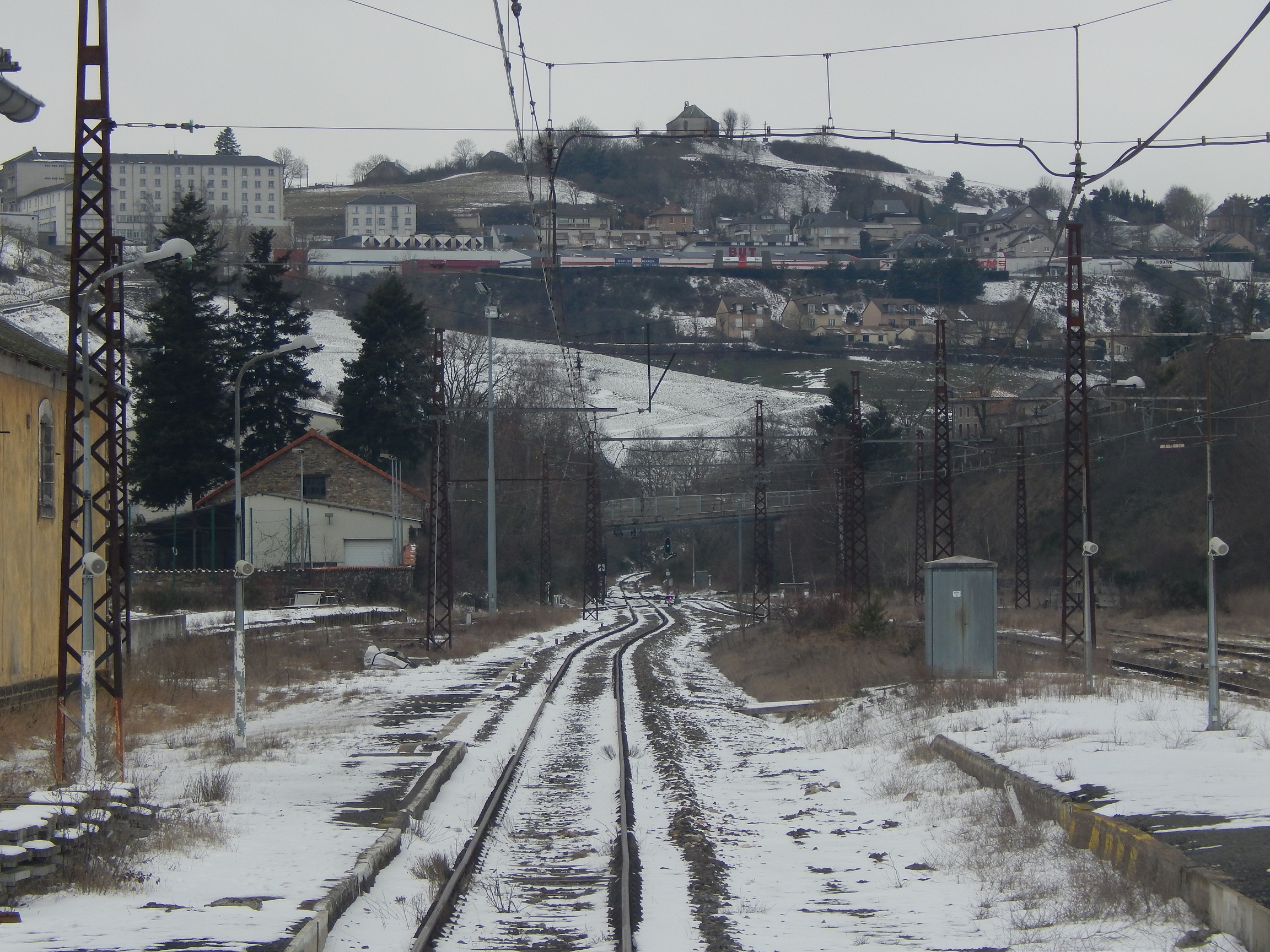 L722 PK689,8 St-Flour 2017-01-22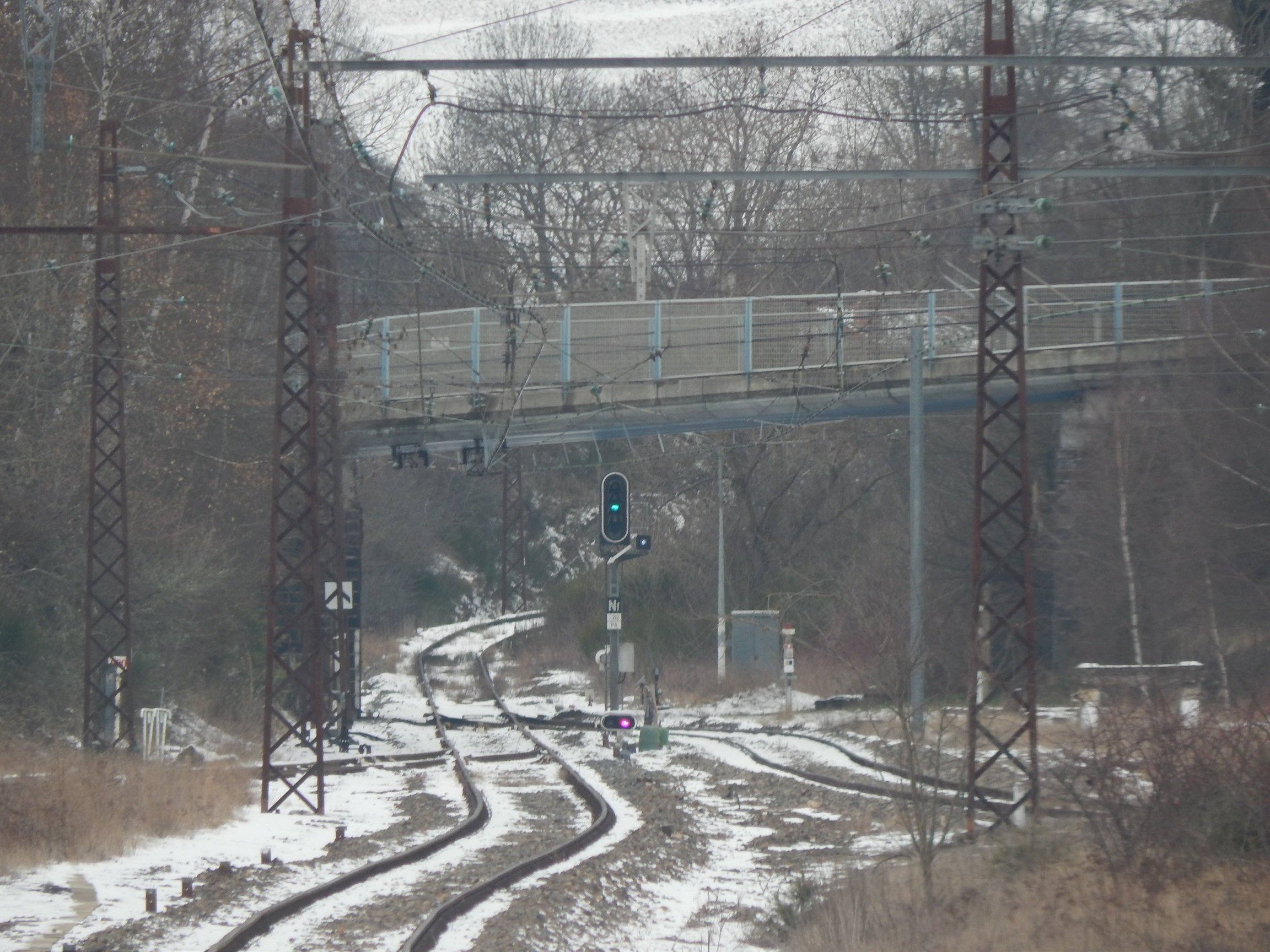 L722 PK689,9 St-Flour 2017-01-22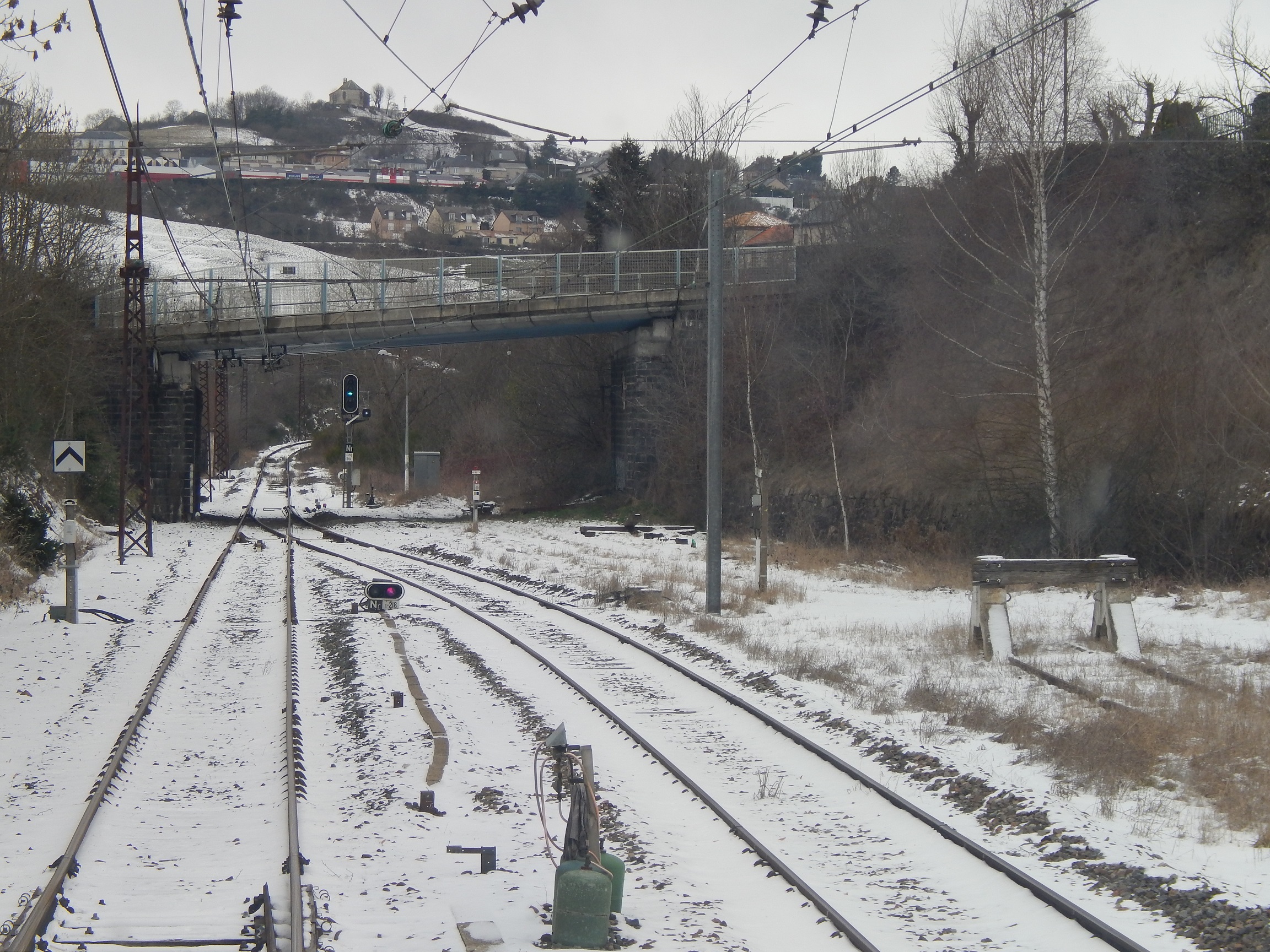 L722 PK690,0 St-Flour 2017-01-22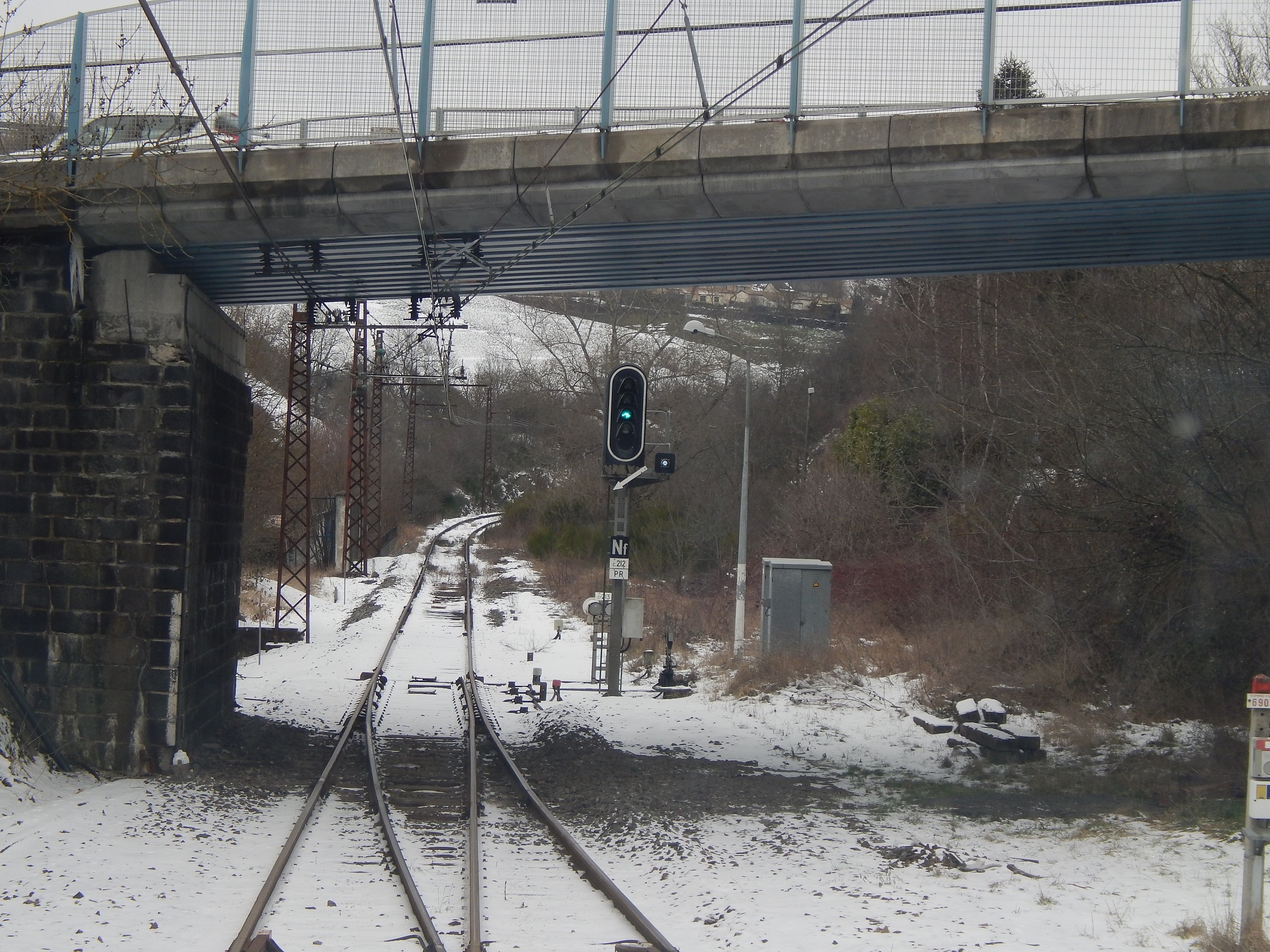 L722 PK690,1 St-Flour 2017-01-22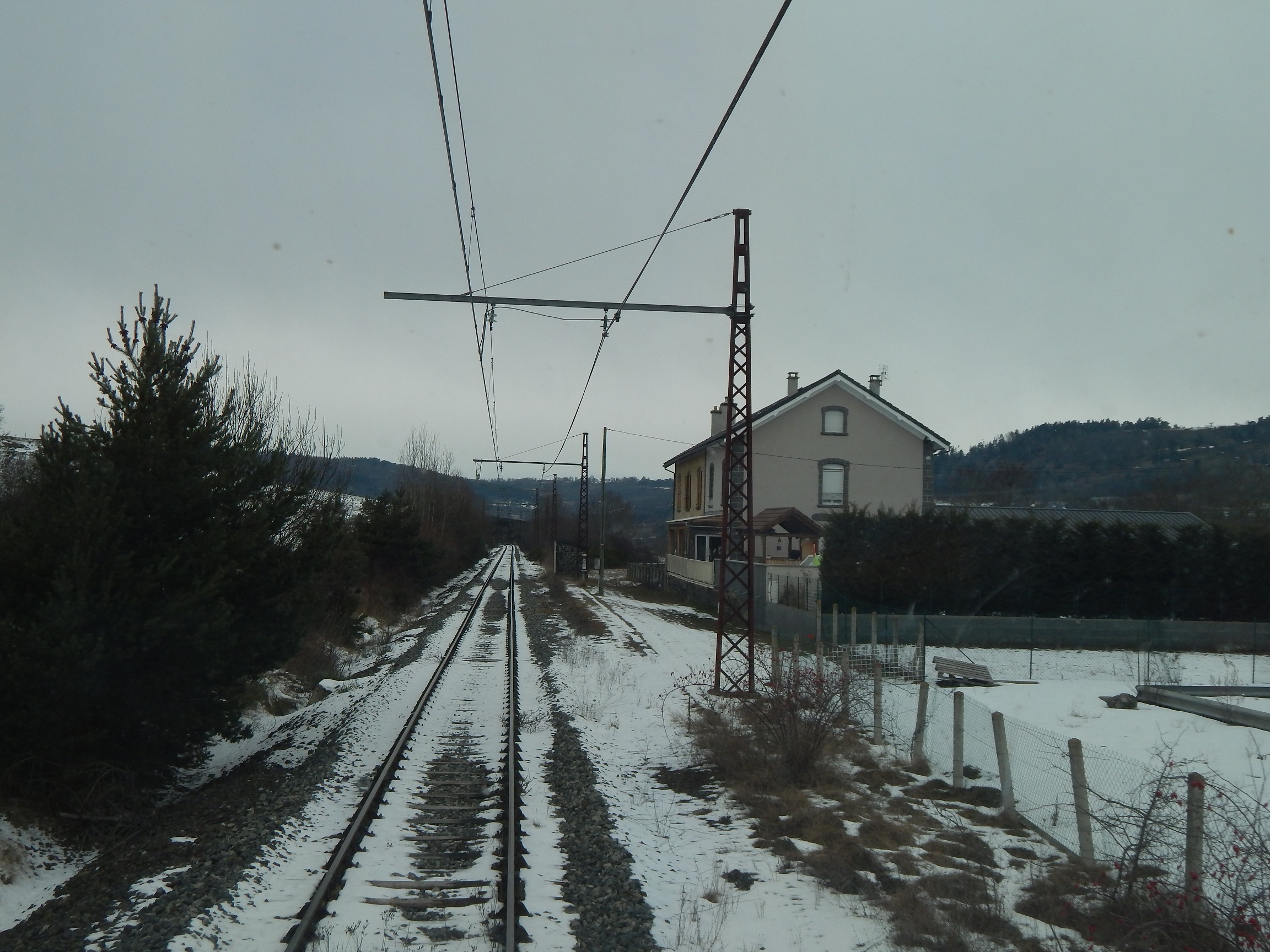 L722 PK693,7 Andelat 2017-01-22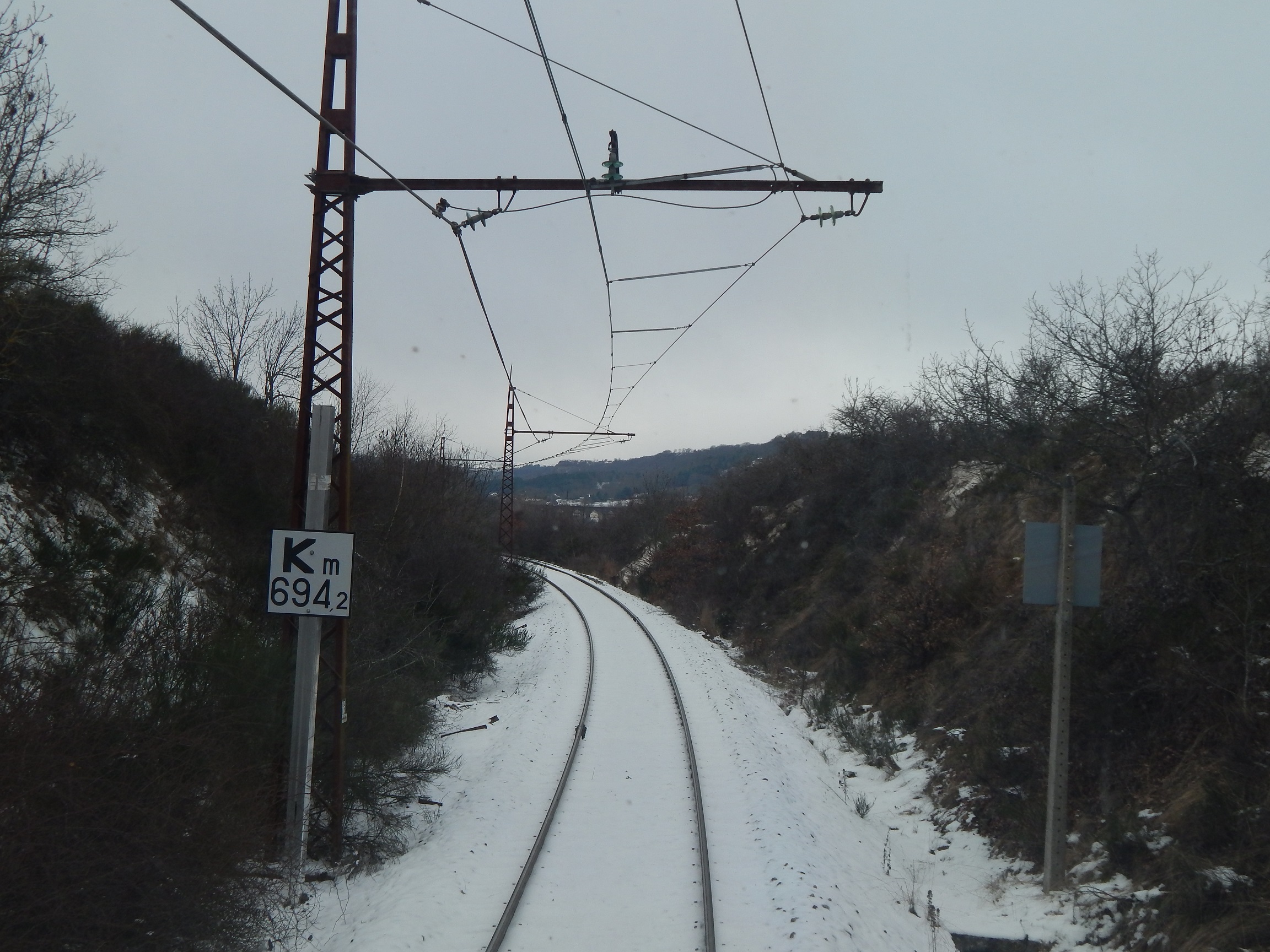 L722 PK694,2 2017-01-22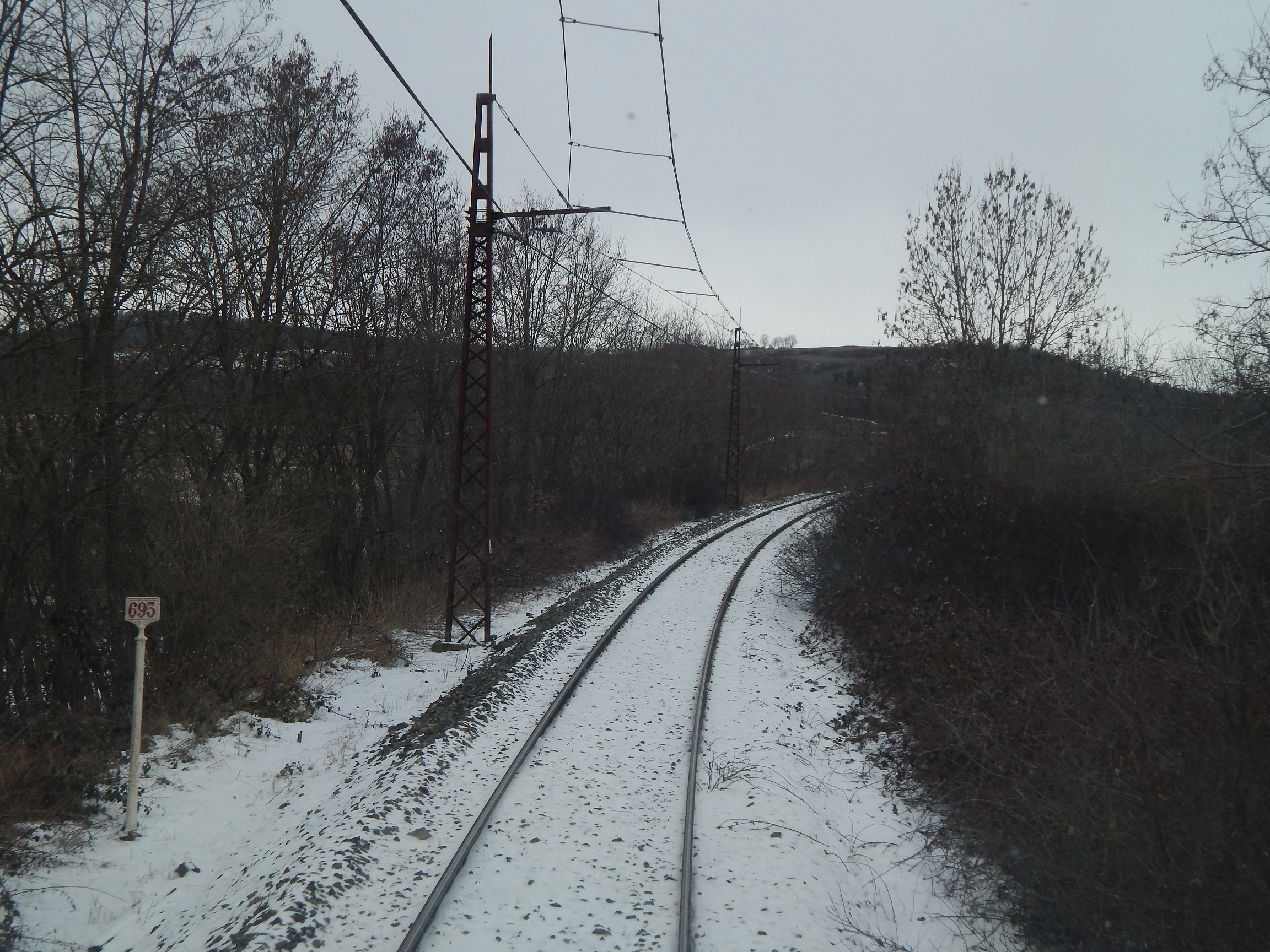 L722 PK695,0 2017-01-22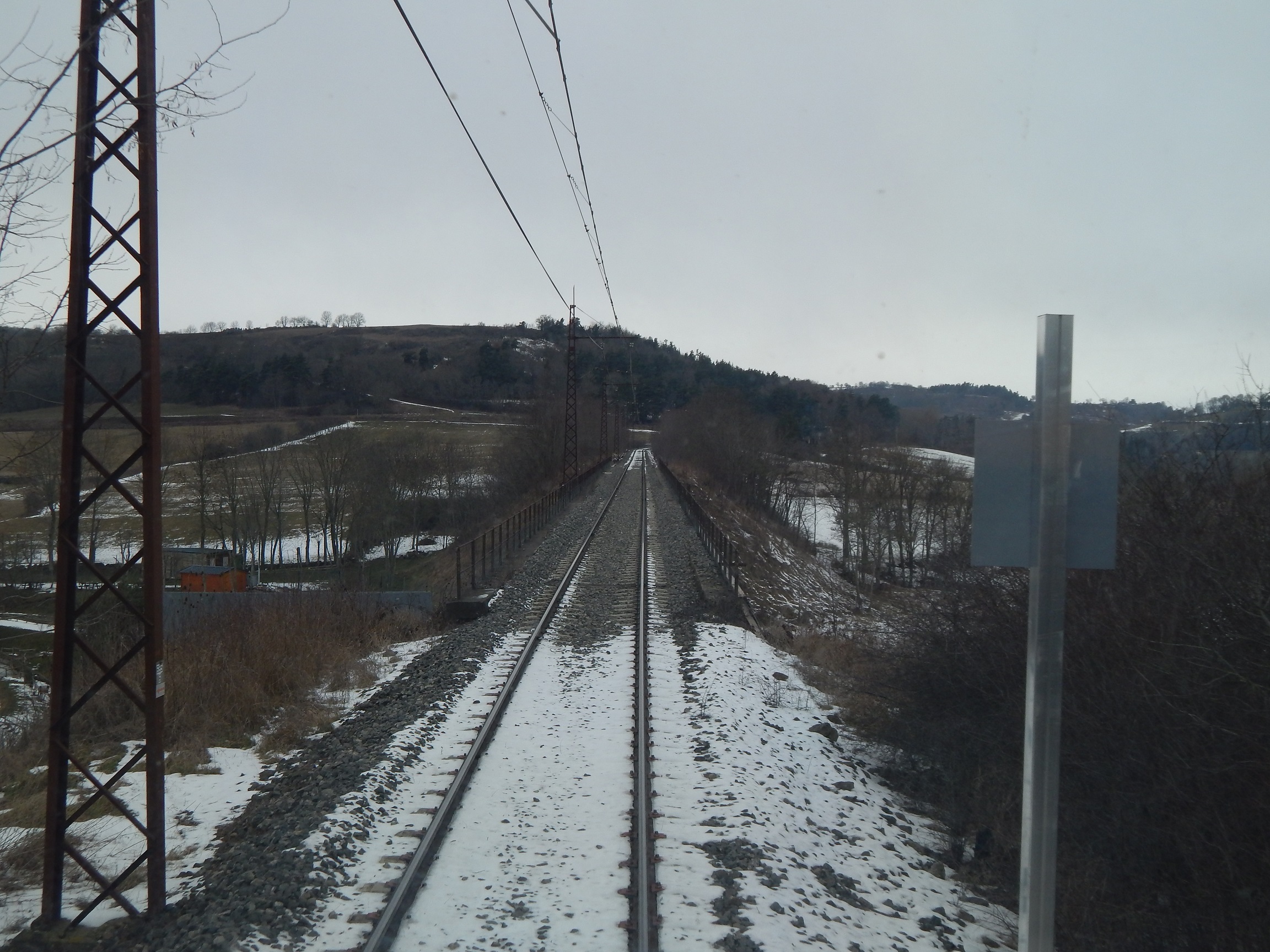 L722 PK695,1 2017-01-22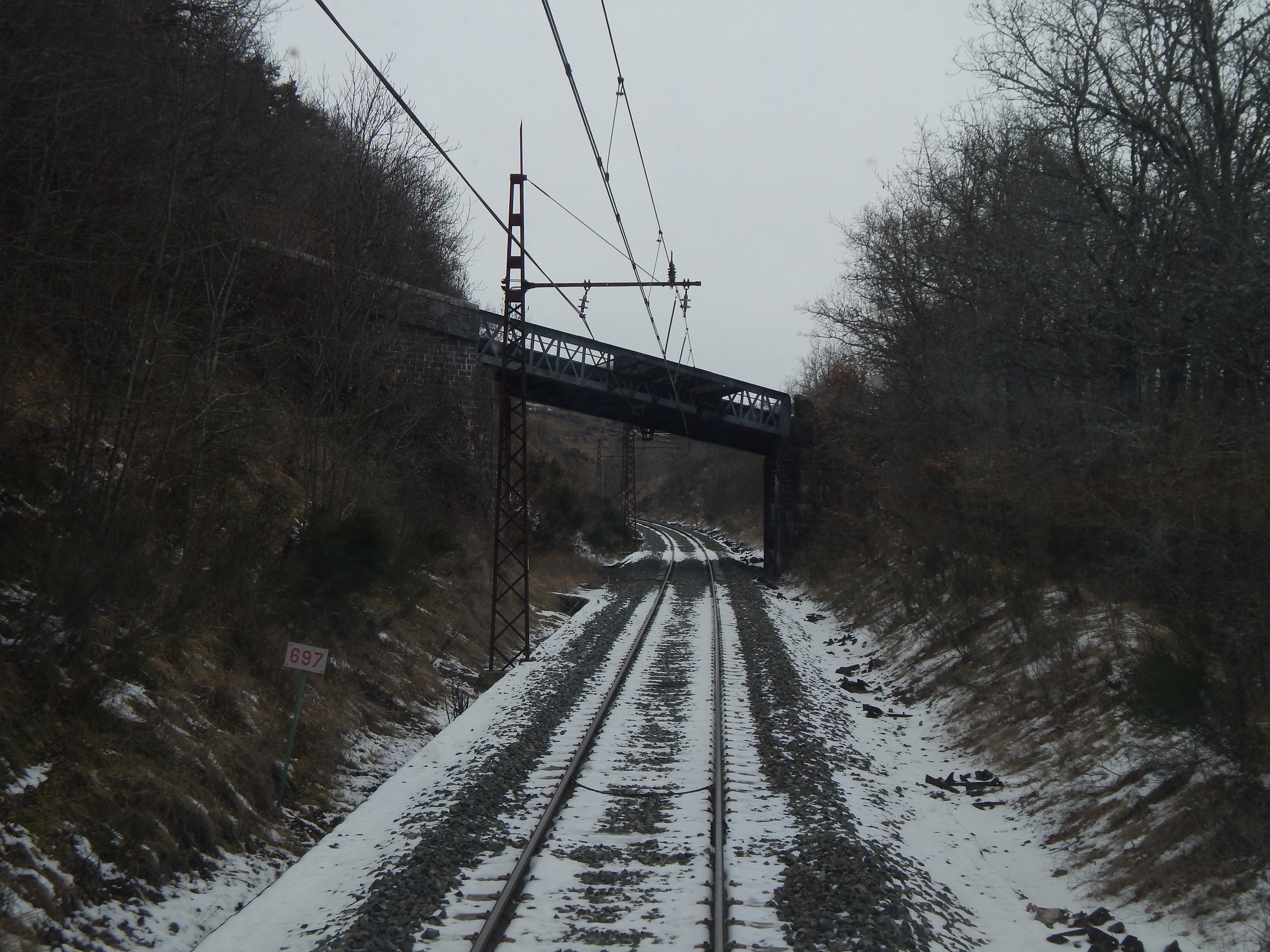 L722 PK697,0 2017-01-22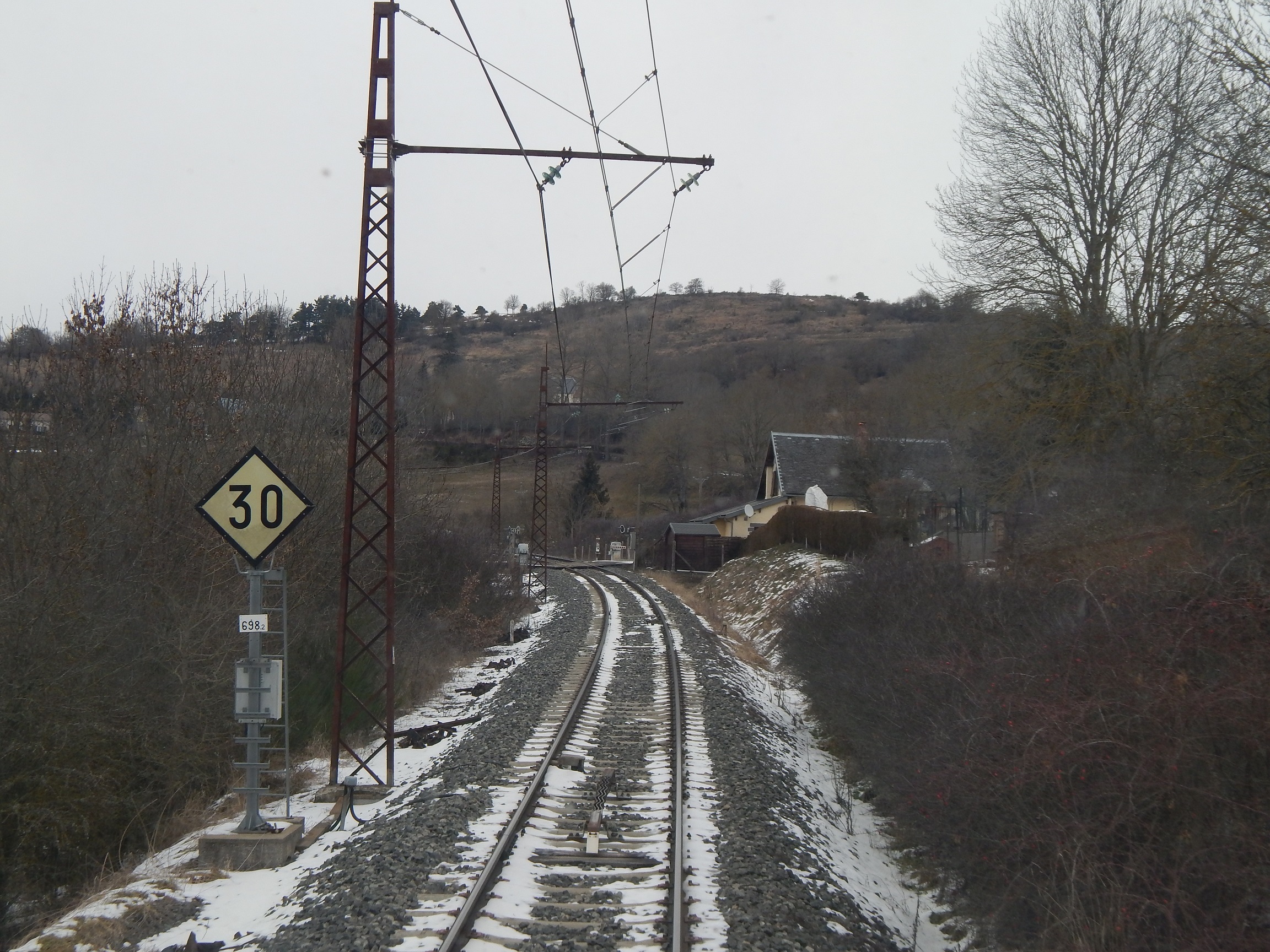 L722 PK698,2 2017-01-22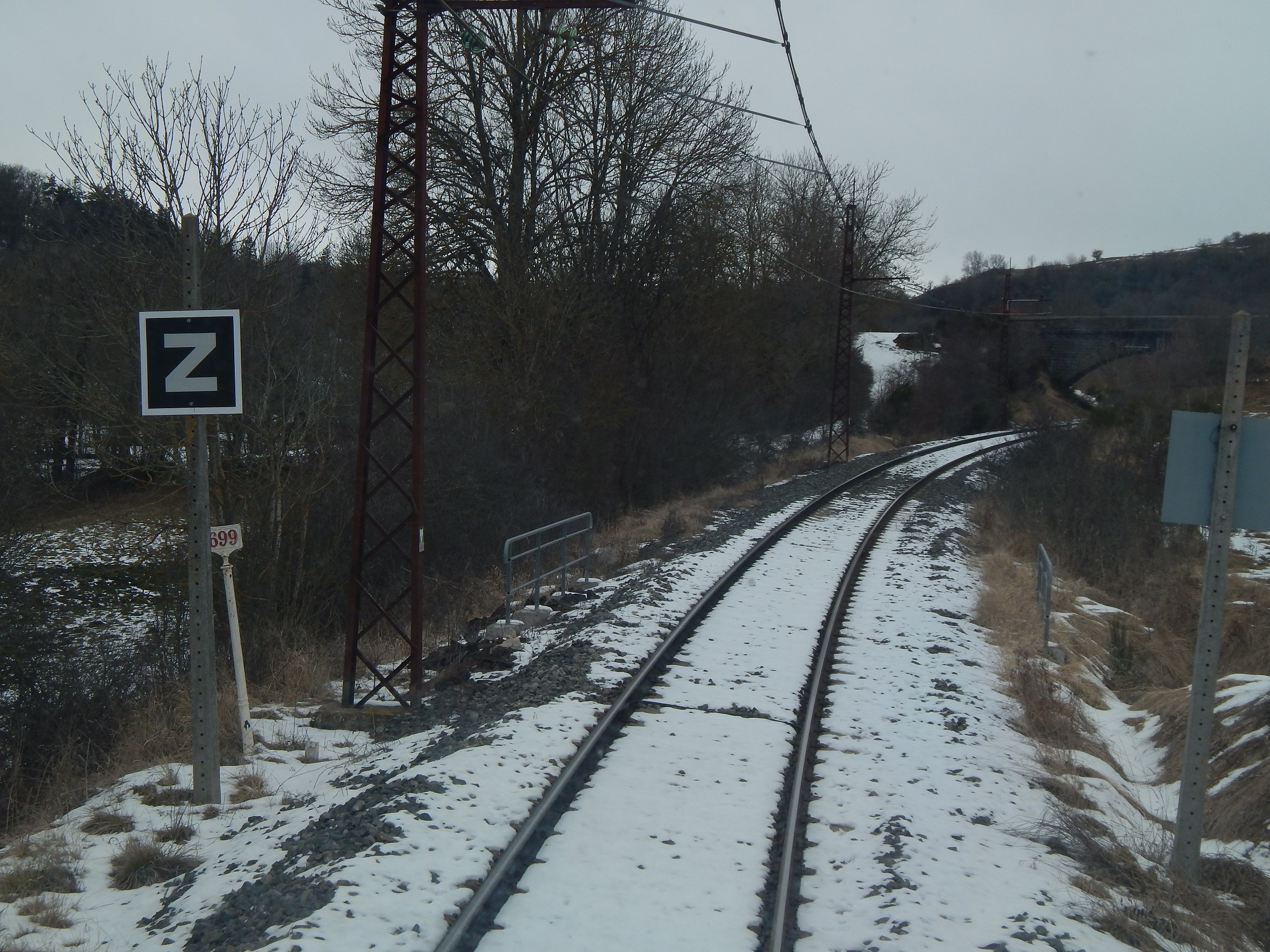 L722 PK699,0 2017-01-22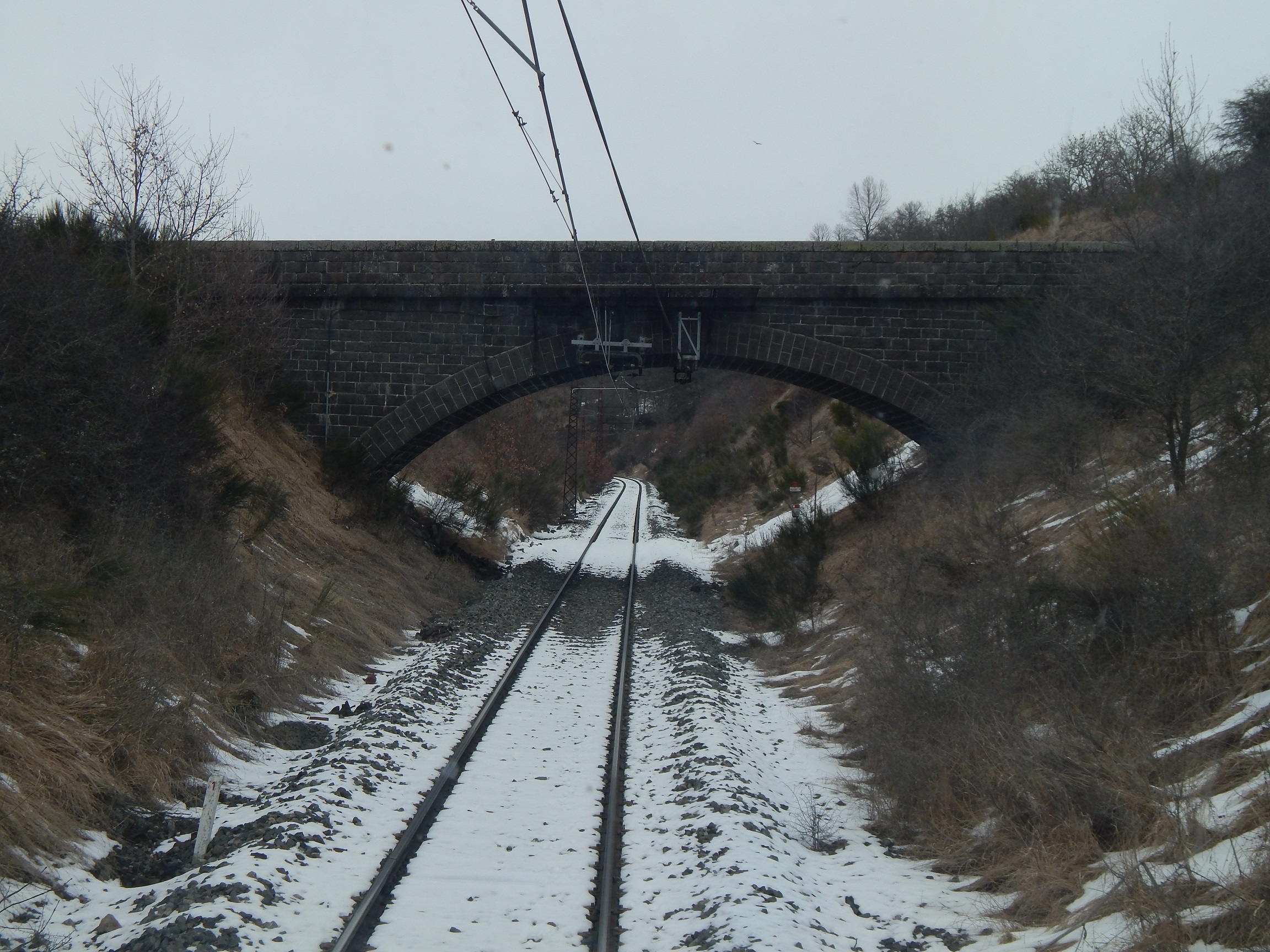 L722 PK699,1 2017-01-22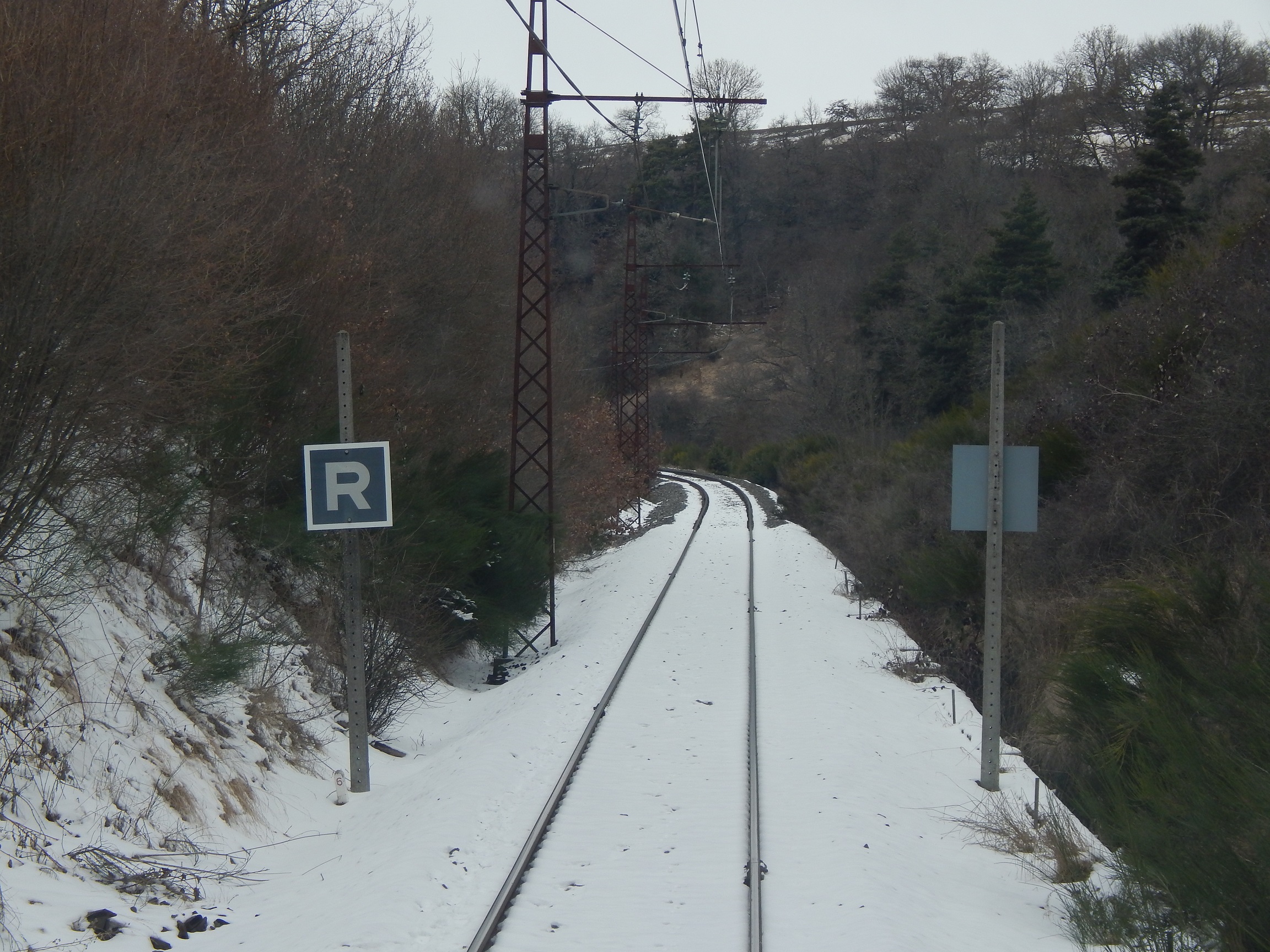 L722 PK699,6 2017-01-22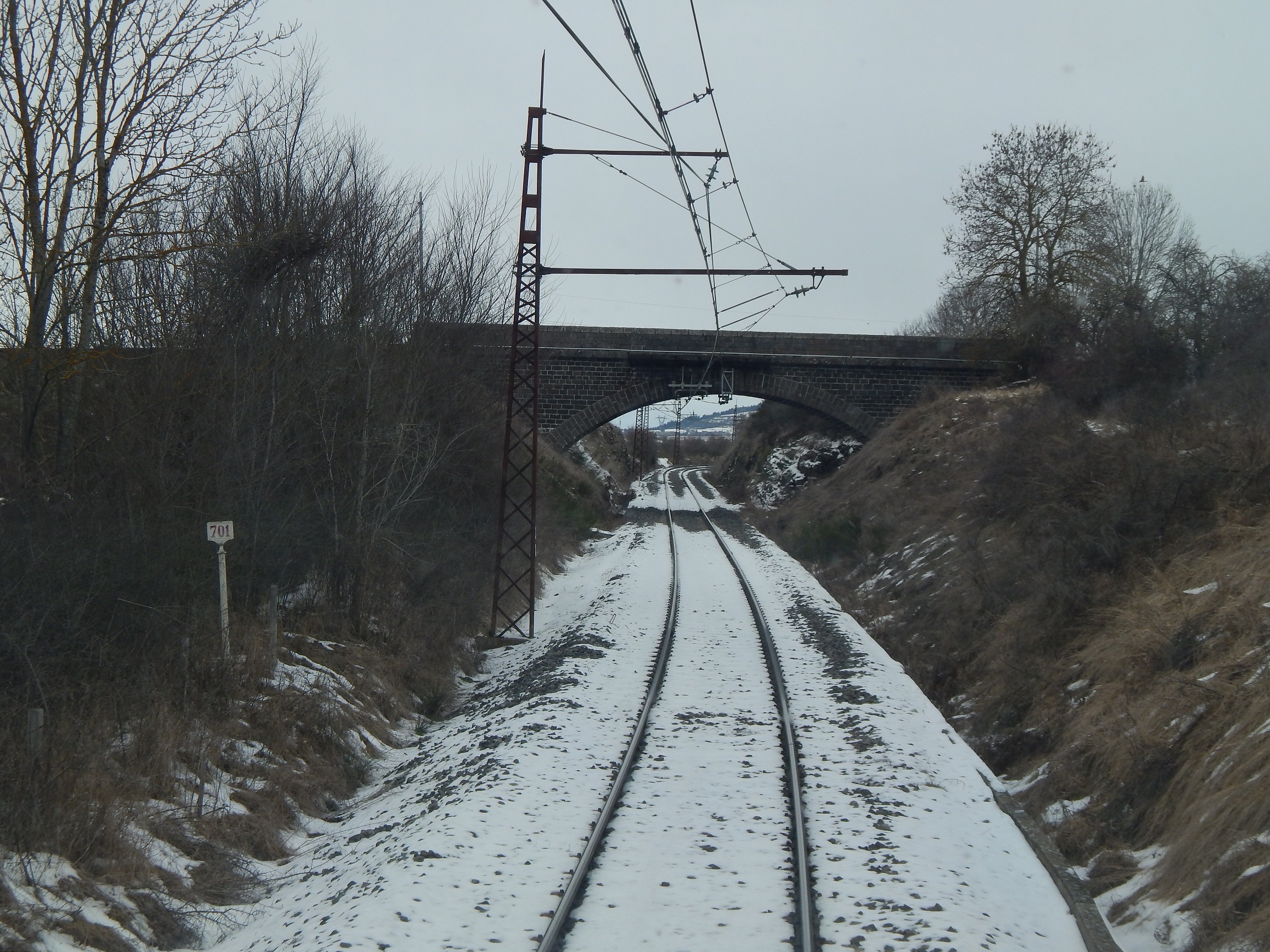 L722 PK701,0 2017-01-22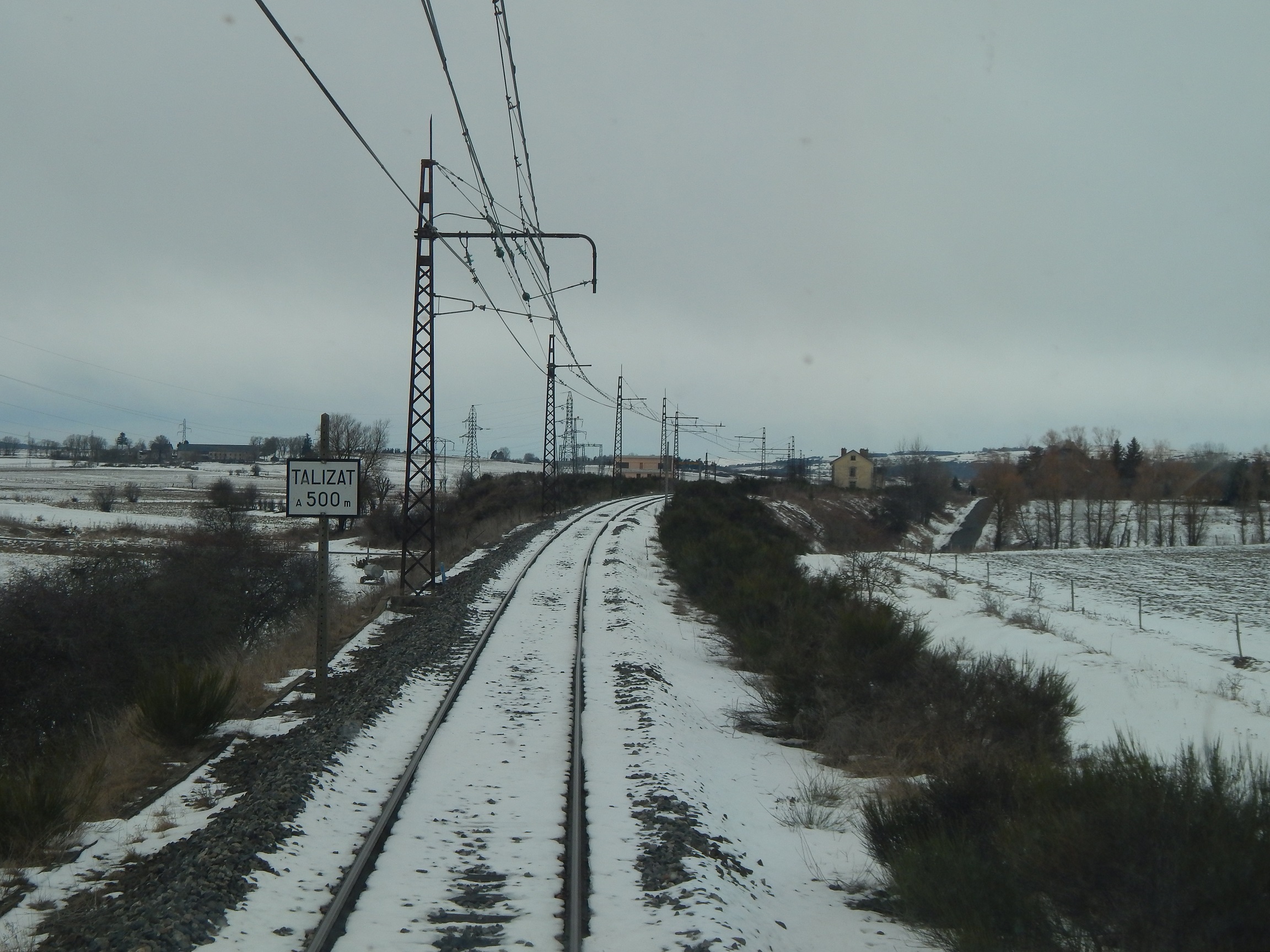 L722 PK702,4 Talizat 2017-01-22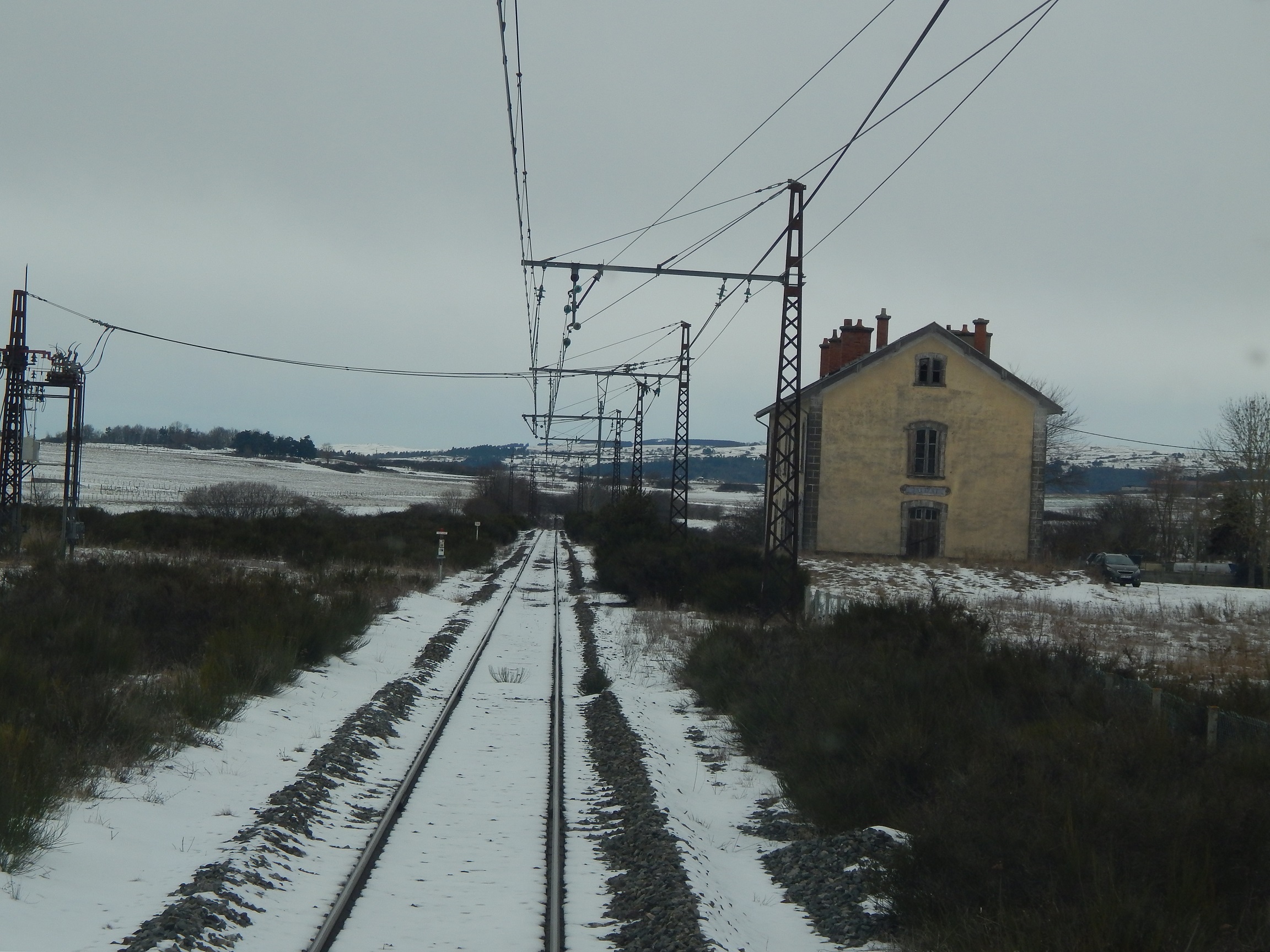 L722 PK702,8 Talizat 2017-01-22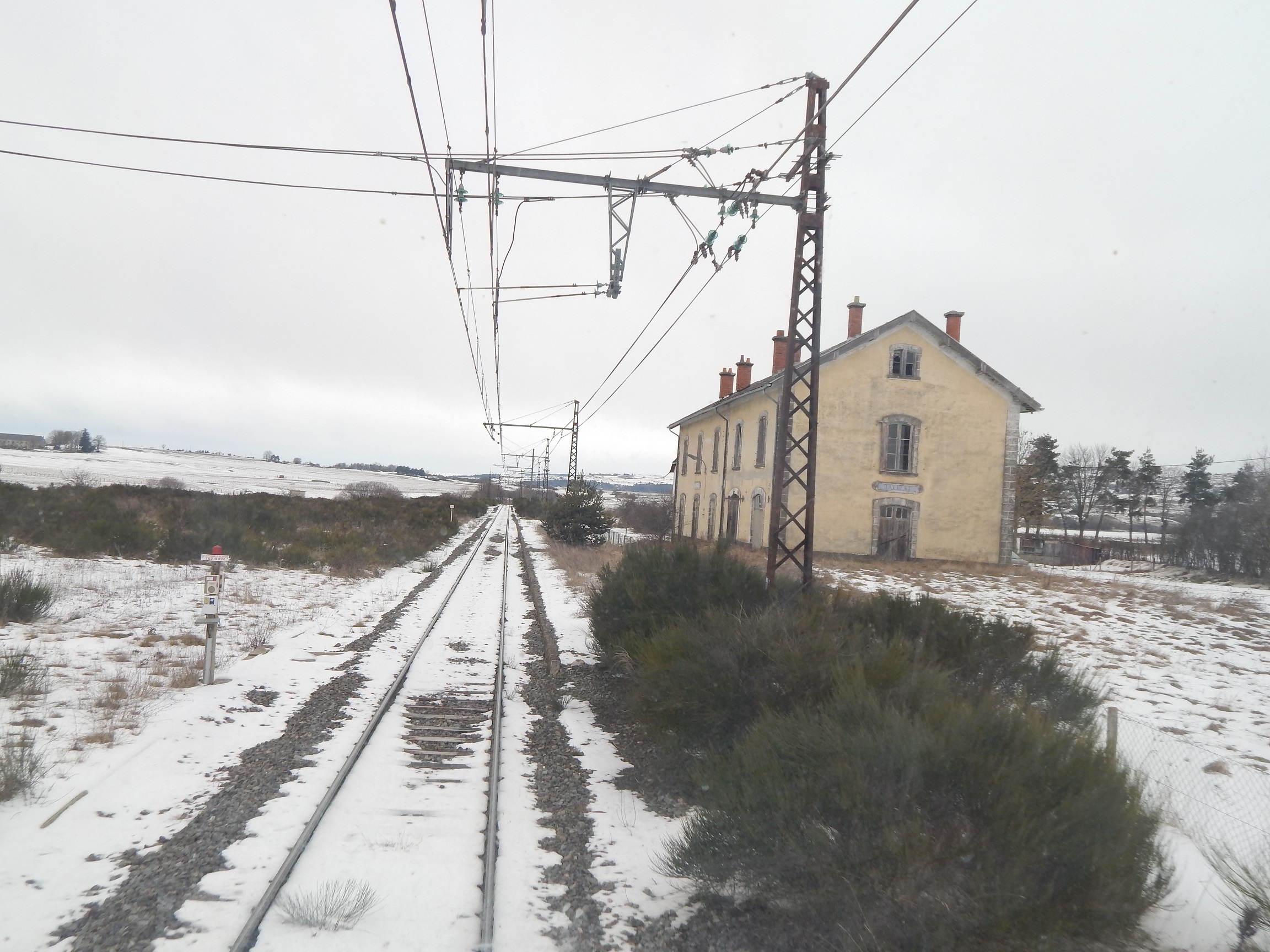 L722 PK702,9 Talizat 2017-01-22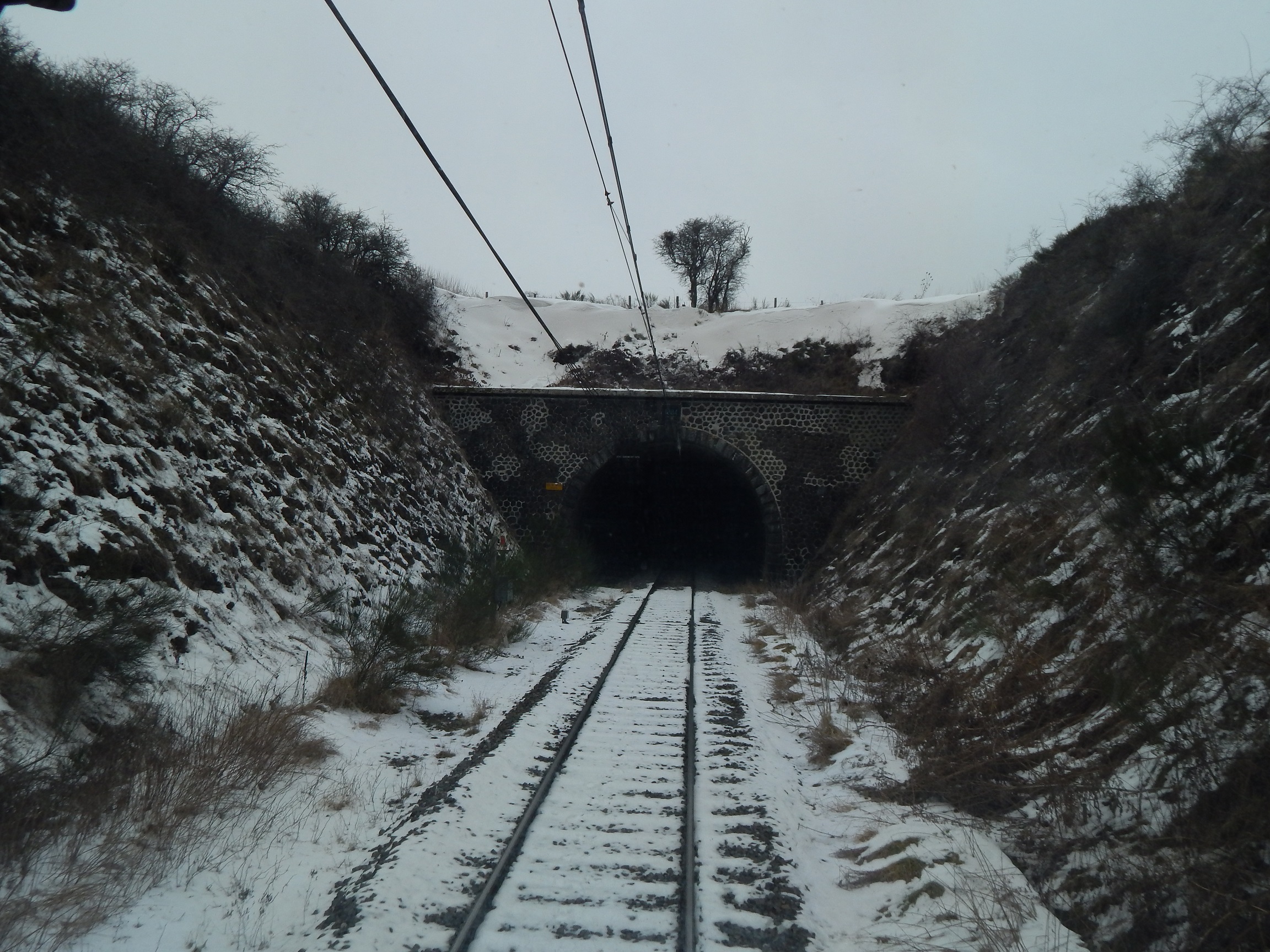 L722 PK703,6 2017-01-22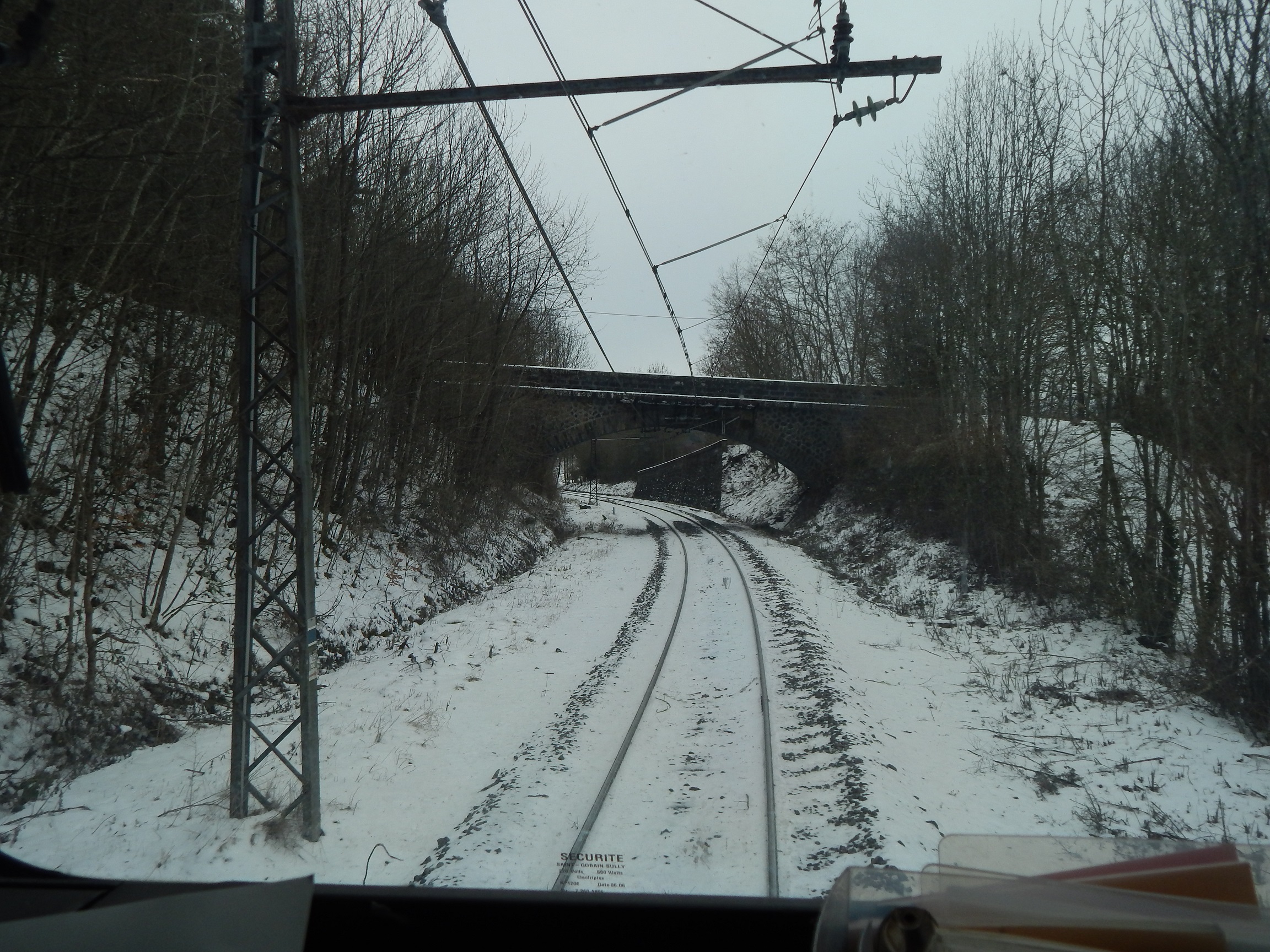 L722 PK705,4 2017-01-22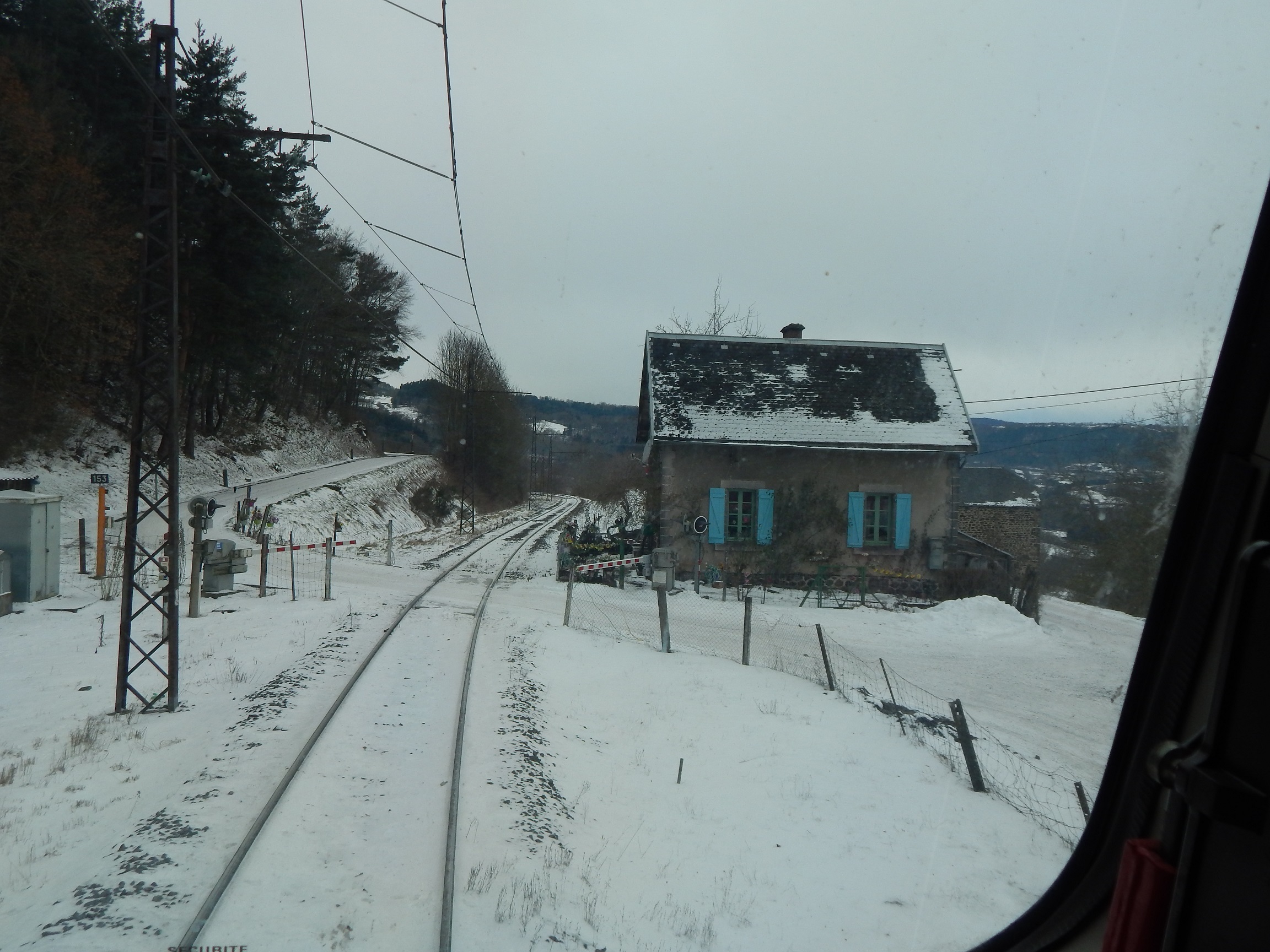 L722 PK705,7 (PN 153) 2017-01-22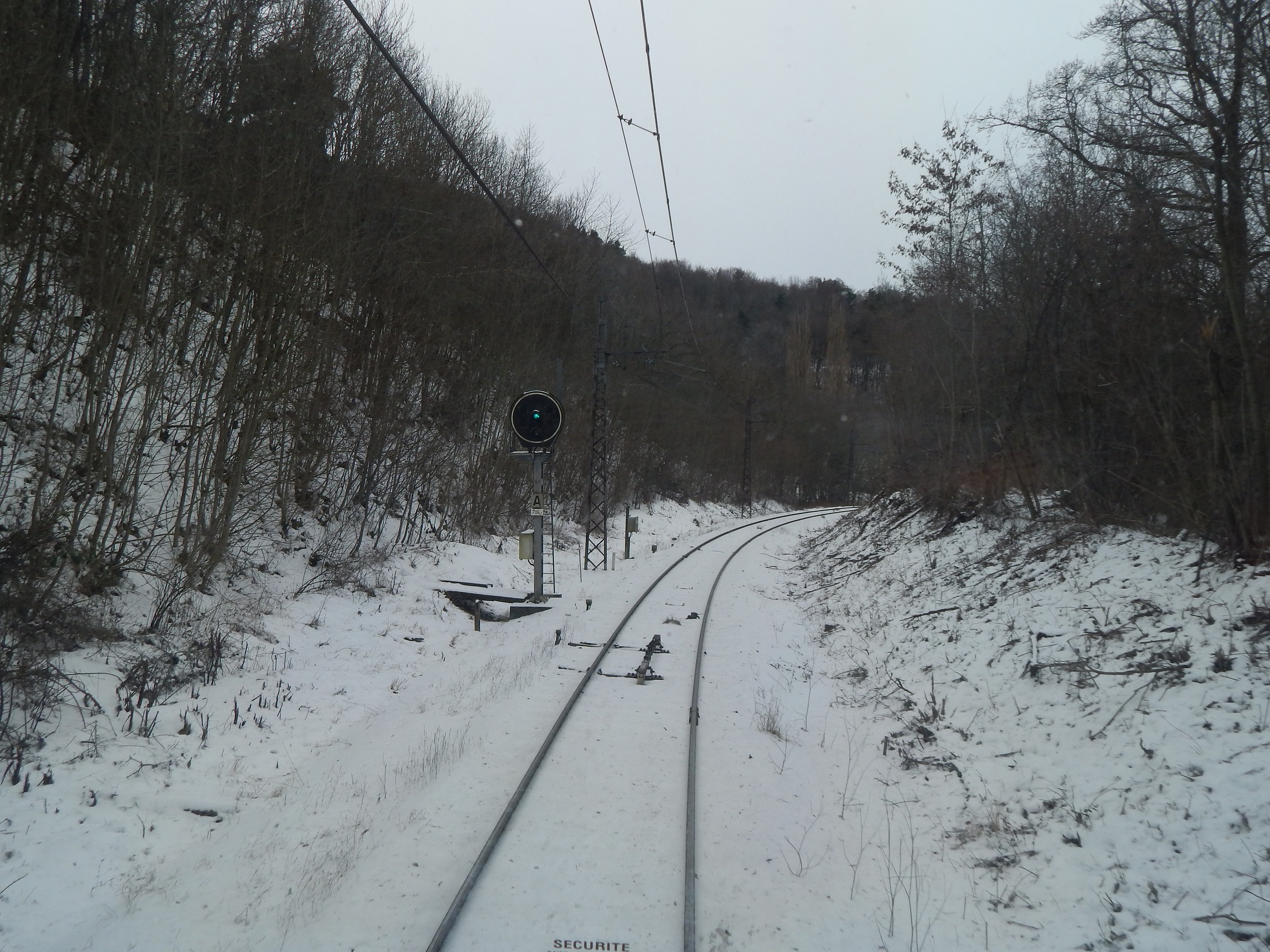 L722 PK706,3 2017-01-22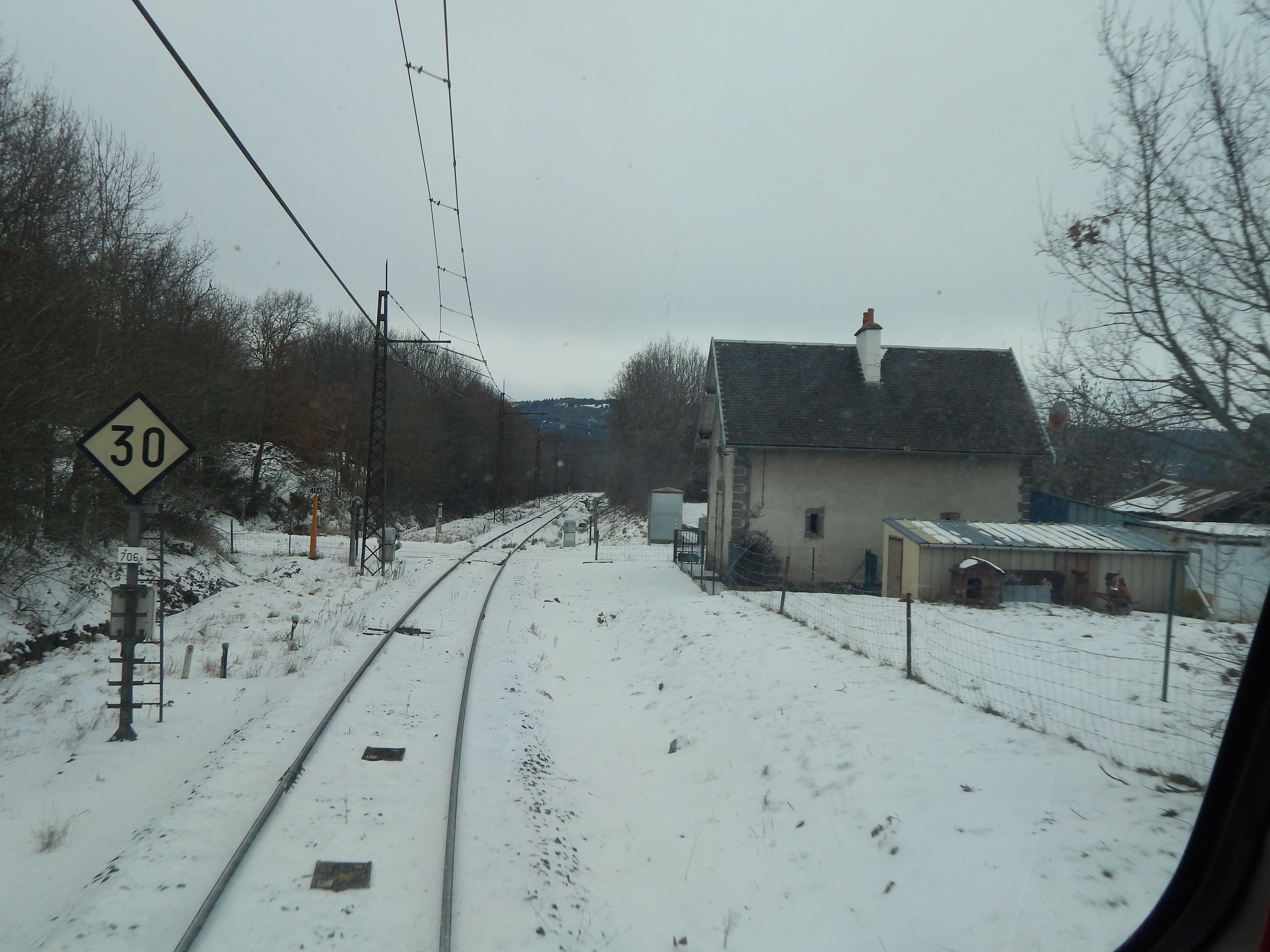 L722 PK706,7 (PN 154) 2017-01-22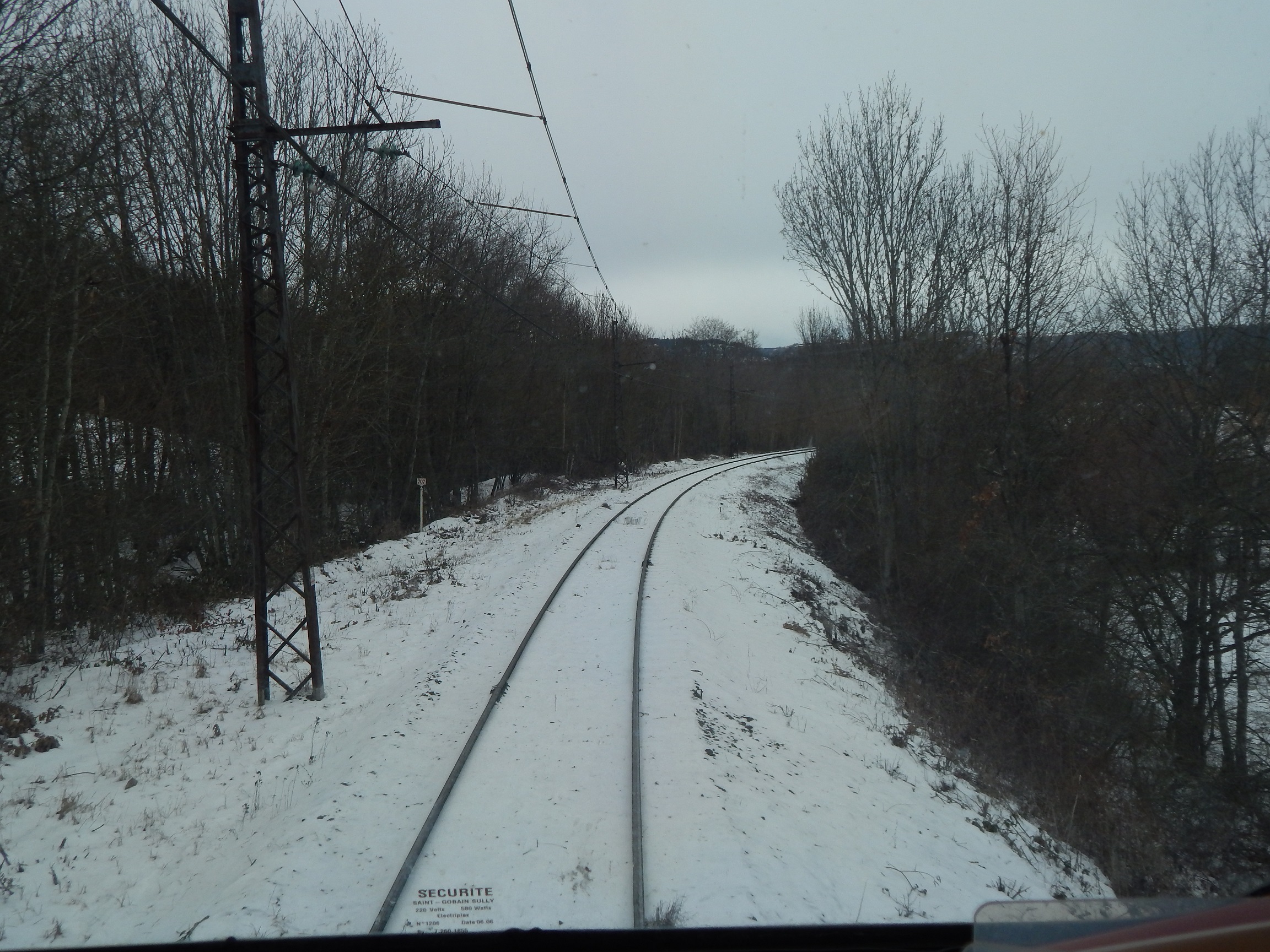 L722 PK707,0 2017-01-22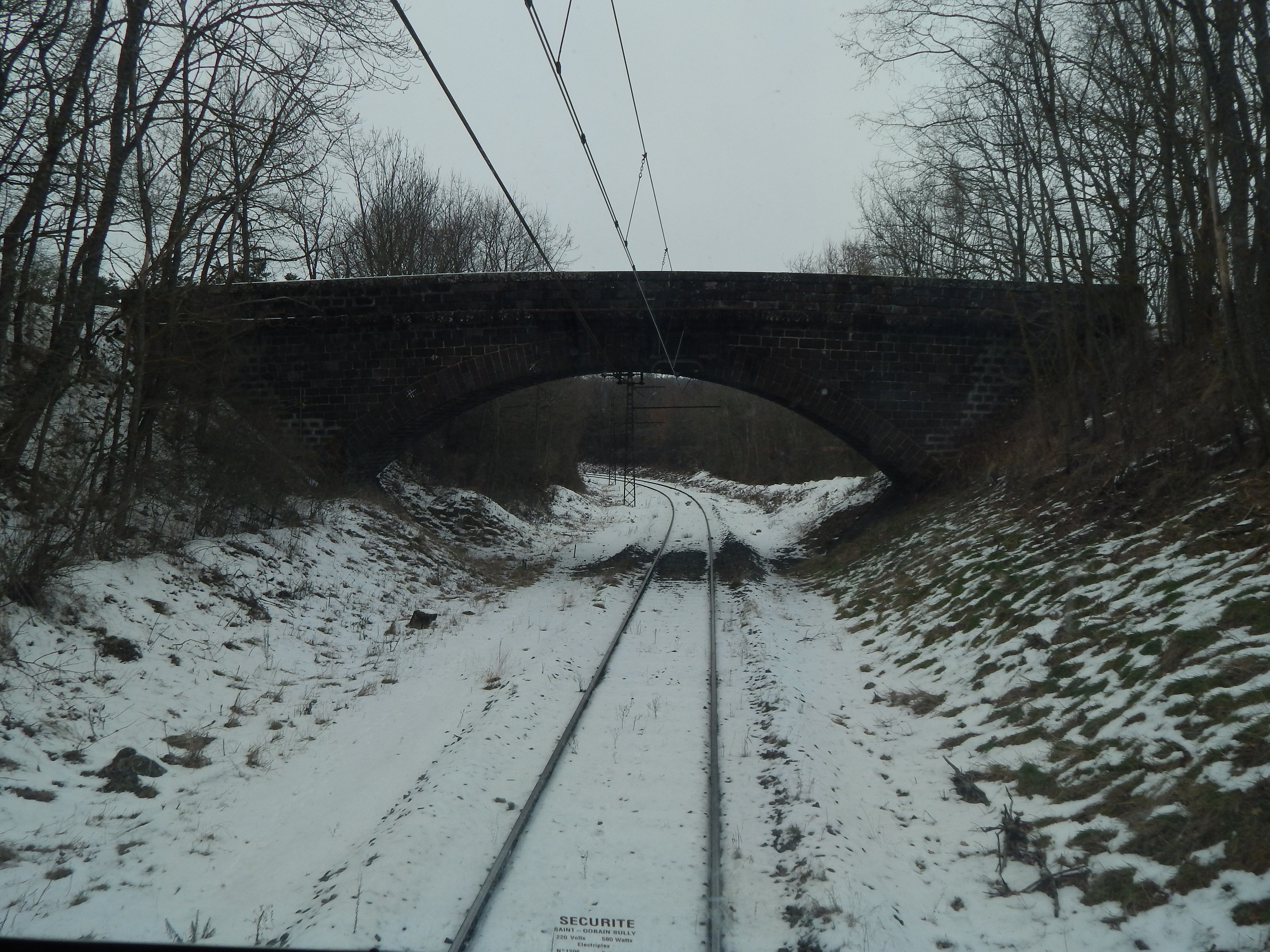 L722 PK707,2 2017-01-22
L722 PK707,6 Neussargues 2017-01-22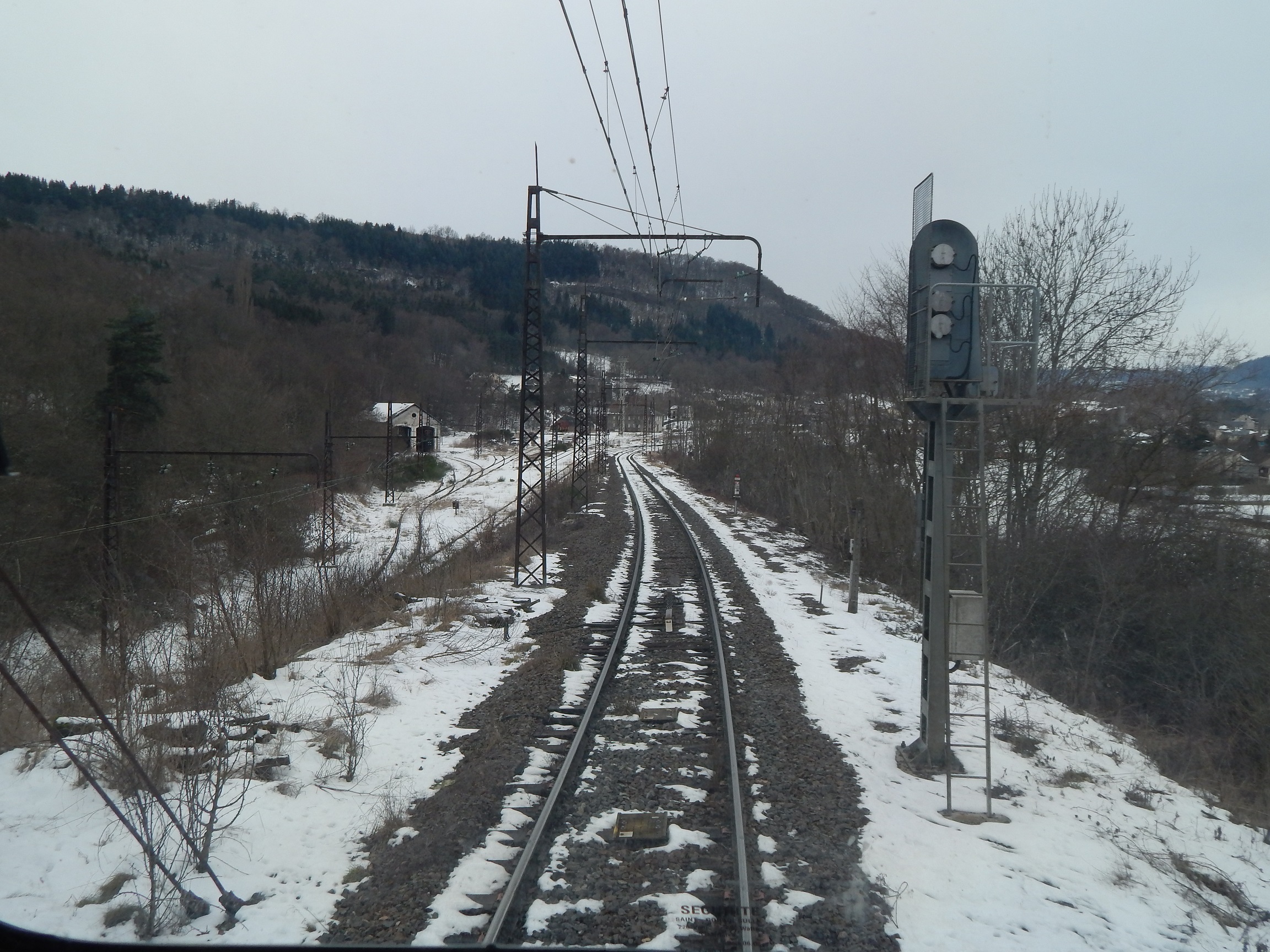 L722 PK707,7 Neussargues 2017-01-22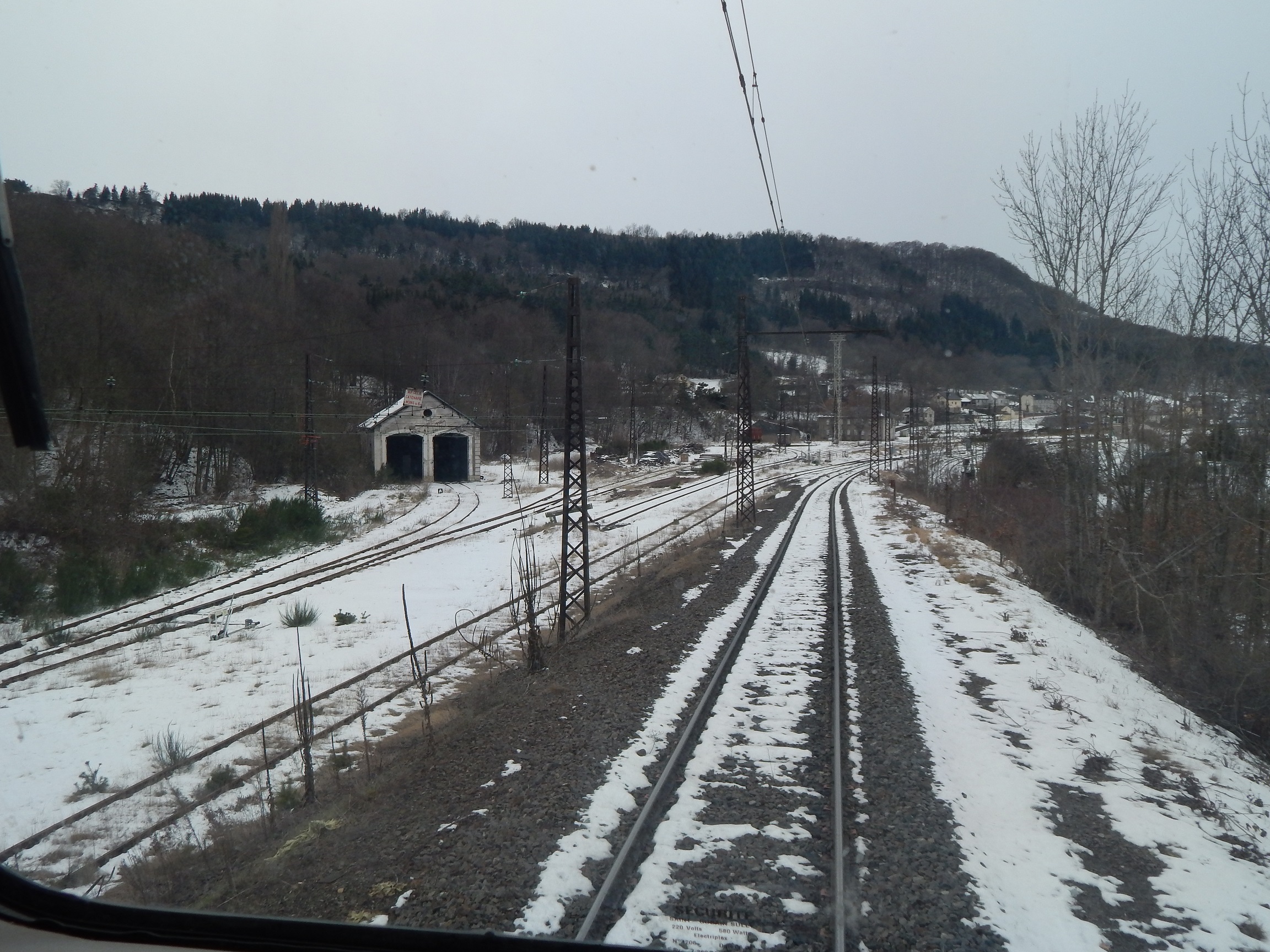 L722 PK707,8 Neussargues 2017-01-22
L722 PK707,9 Neussargues 2017-01-22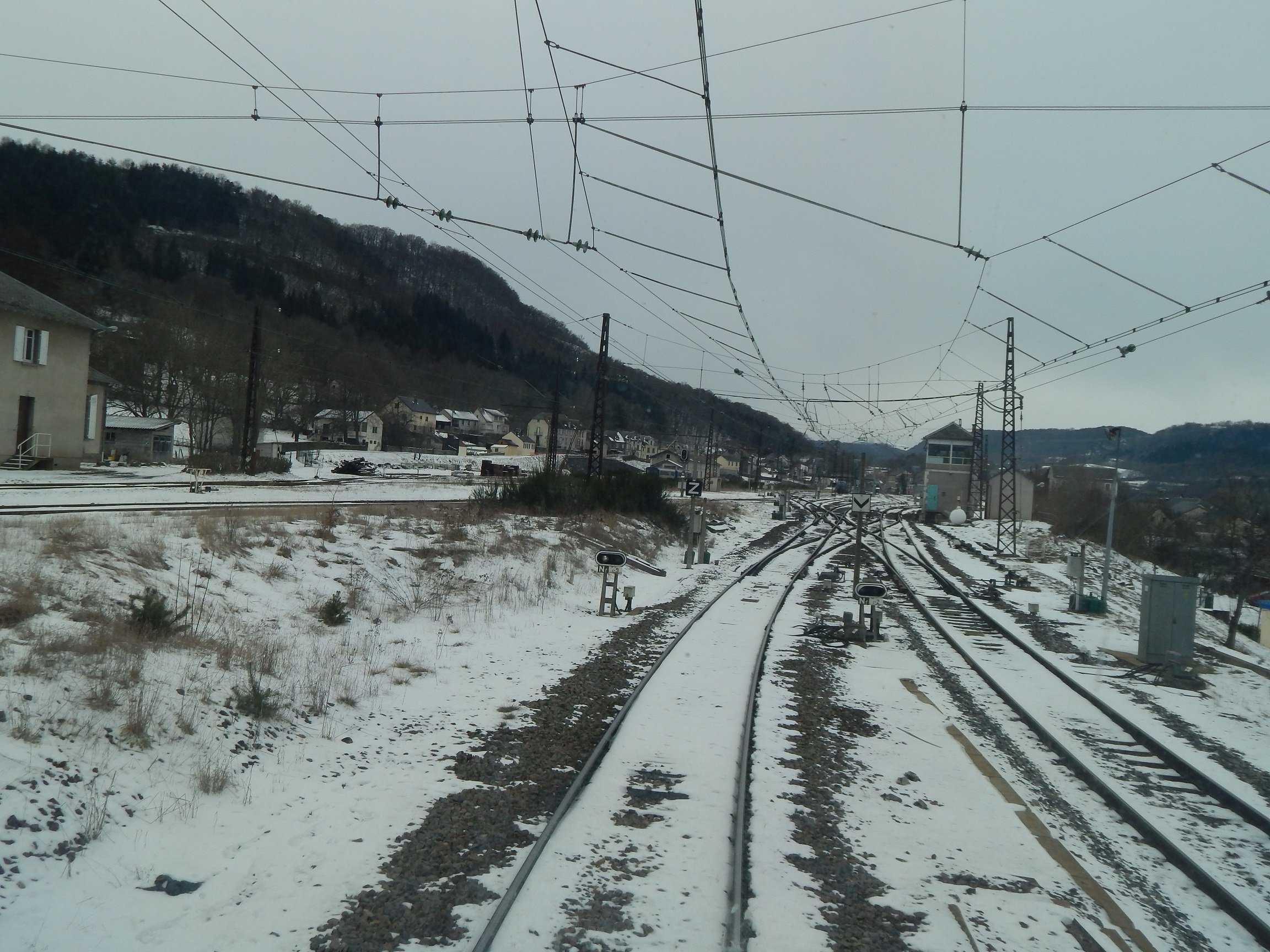 L722 PK708,0 Neussargues 2017-01-22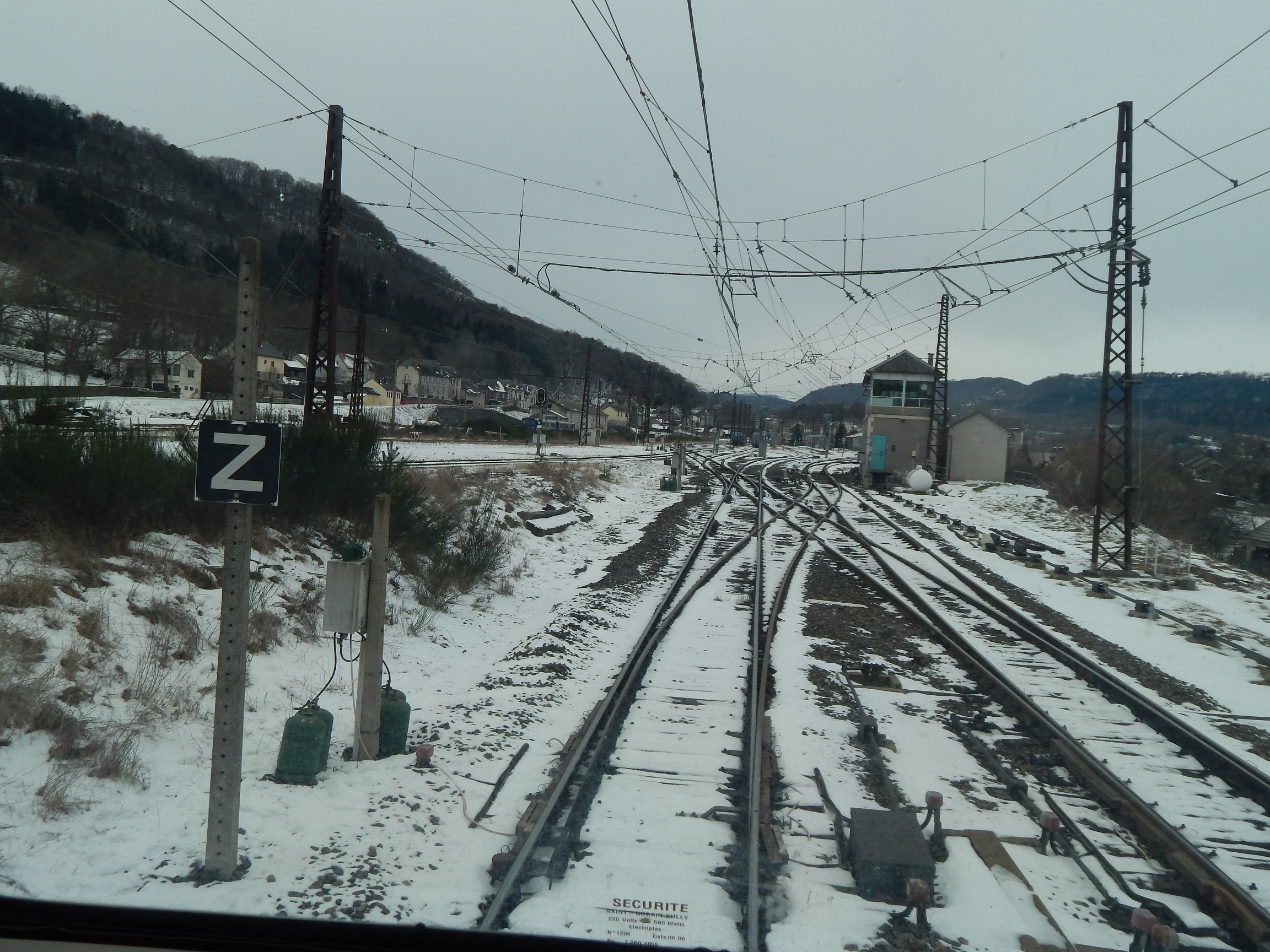 L722 PK708,1 Neussargues 2017-01-22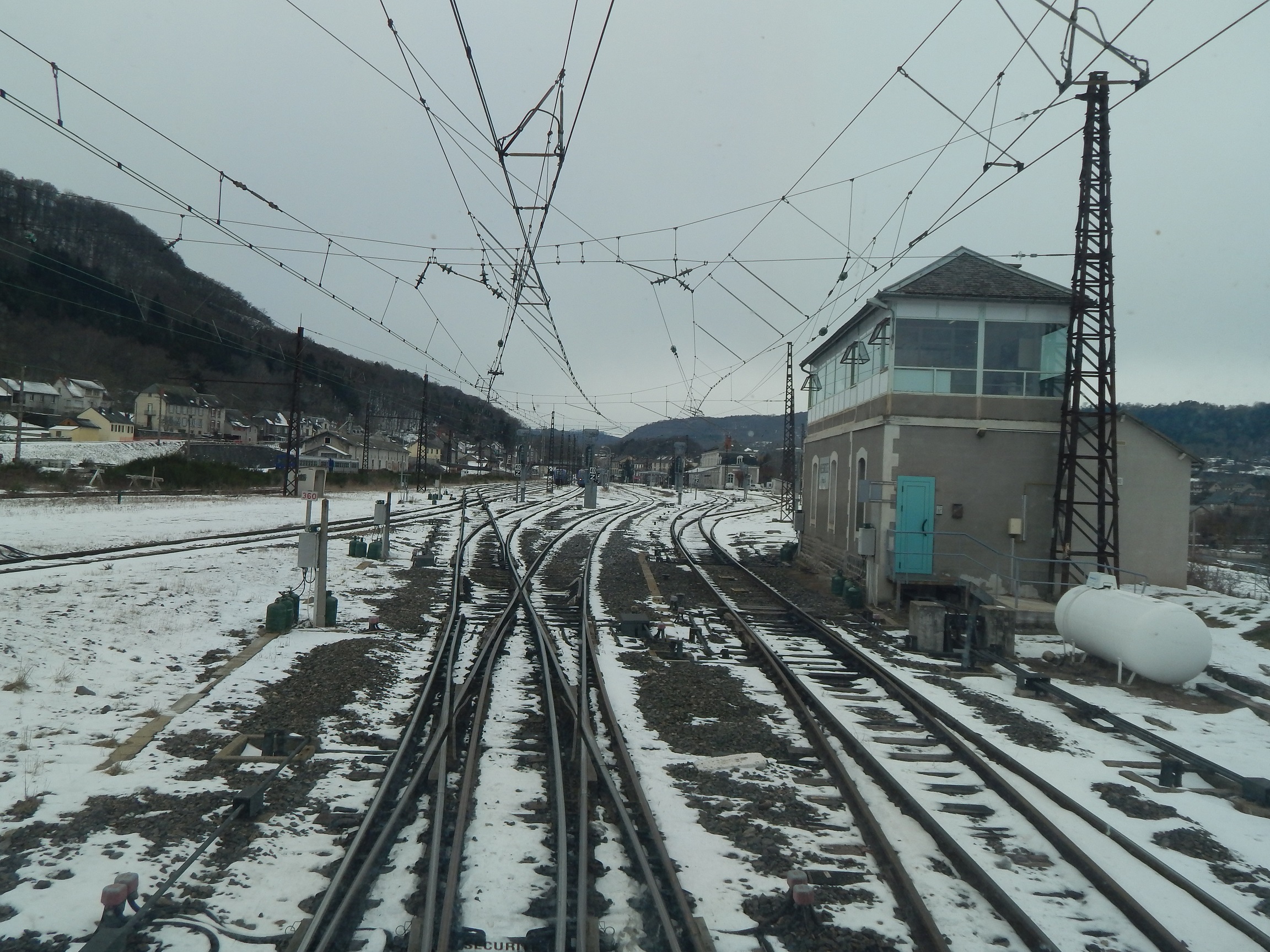 L722 PK708,2 Neussargues 2017-01-22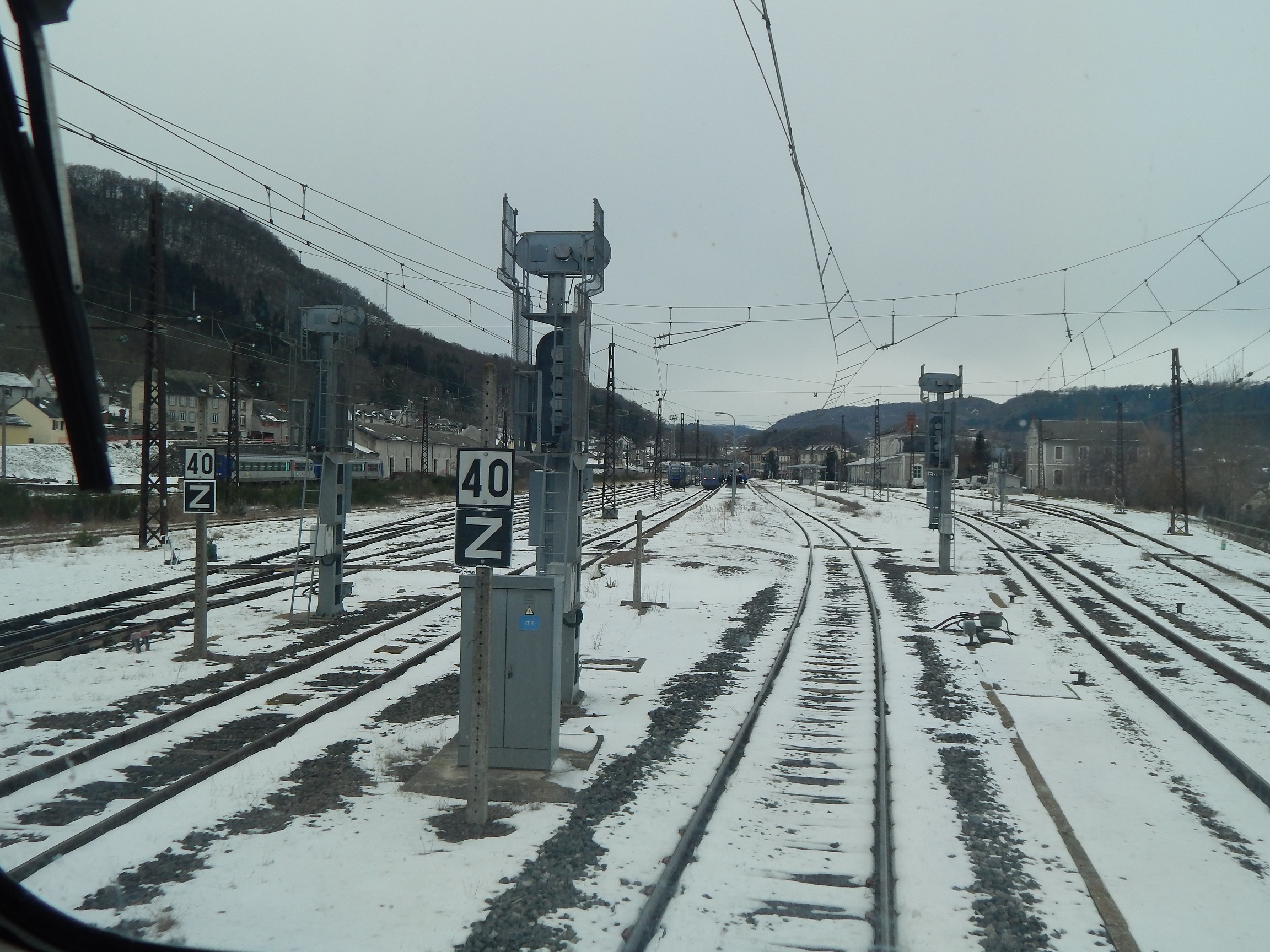 L722 PK708,3 Neussargues 2017-01-22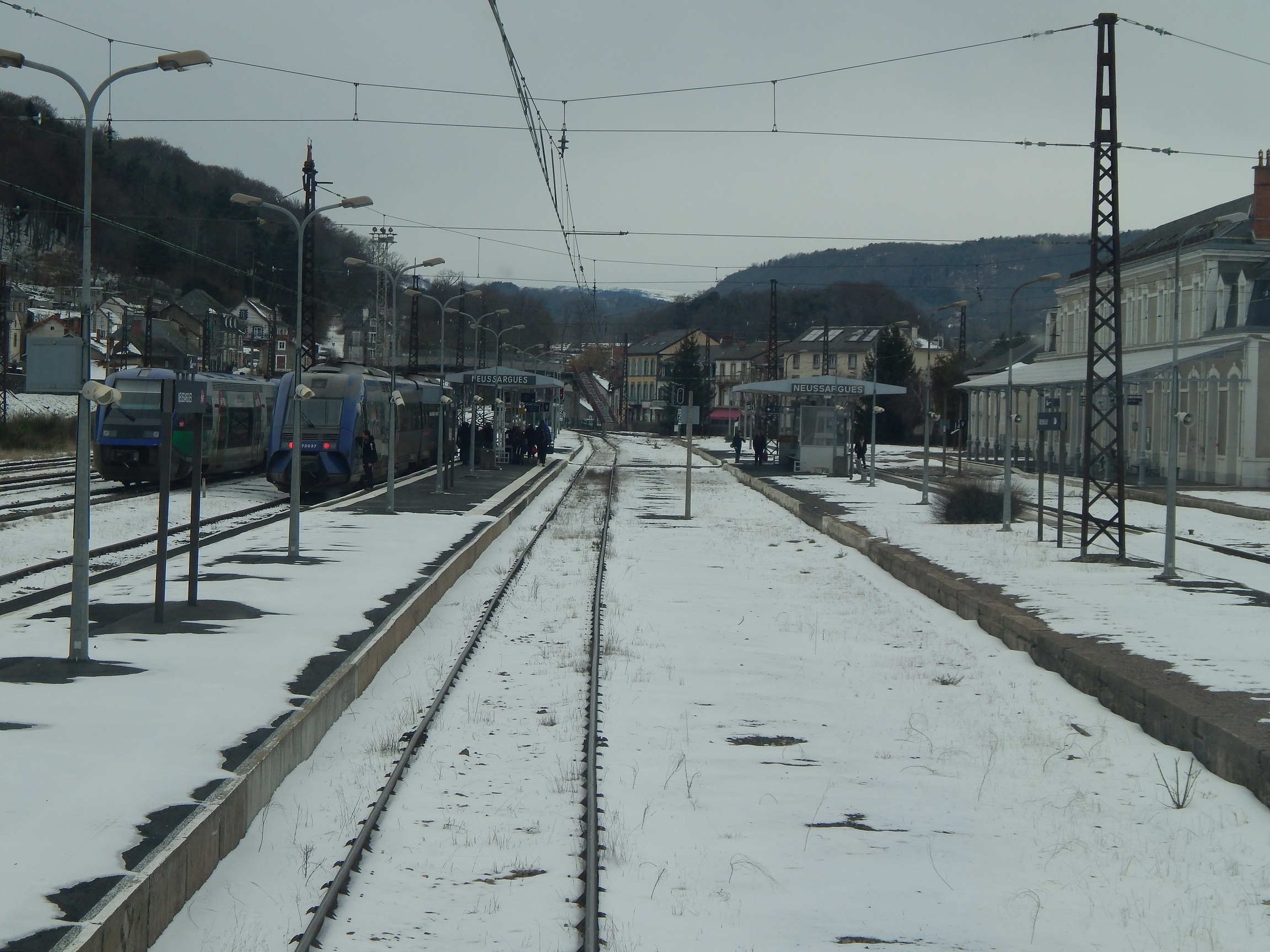 L722 PK708,4 (1) Neussargues 2017-01-22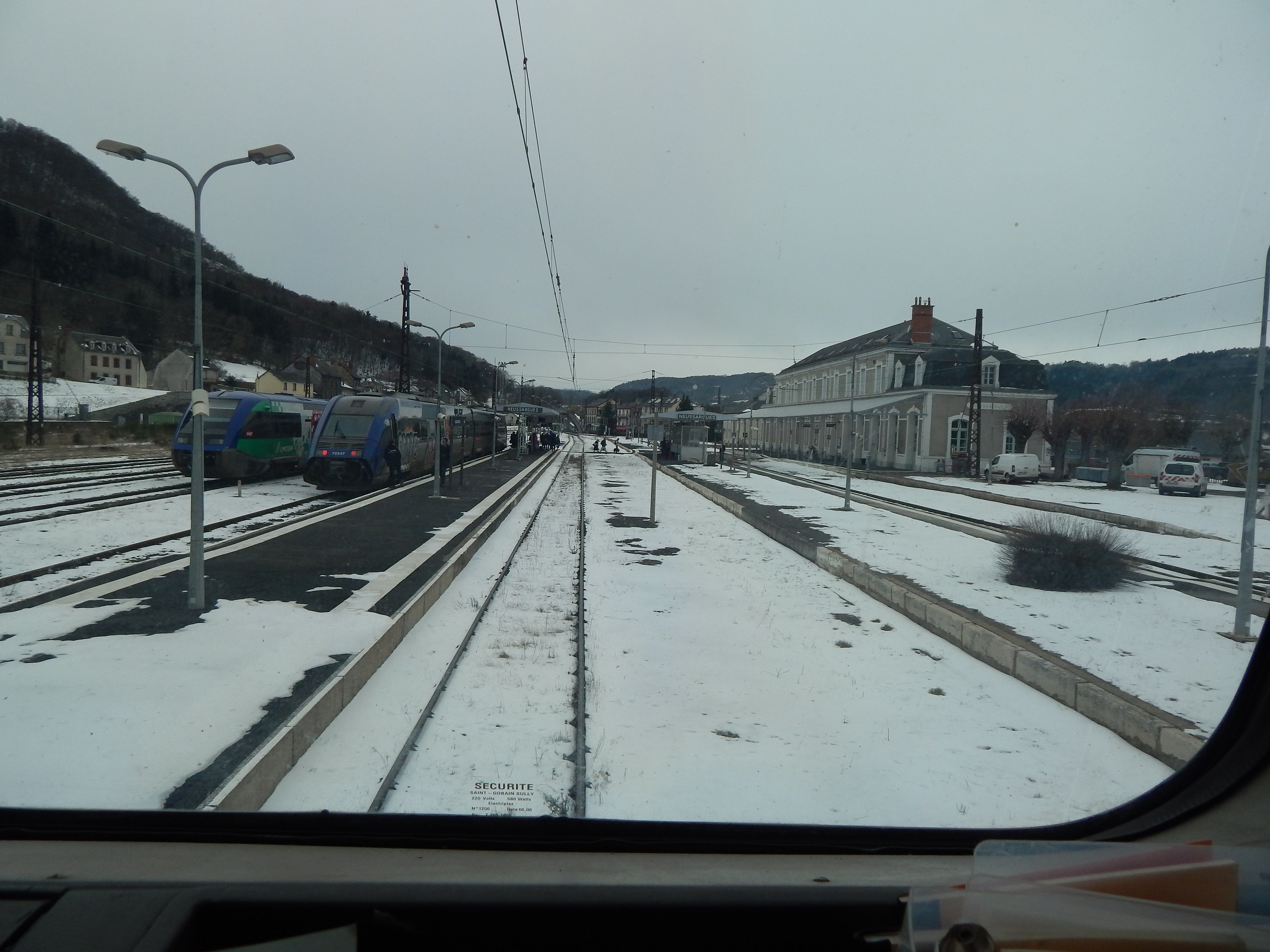 L722 PK708,4 (2) Neussargues 2017-01-22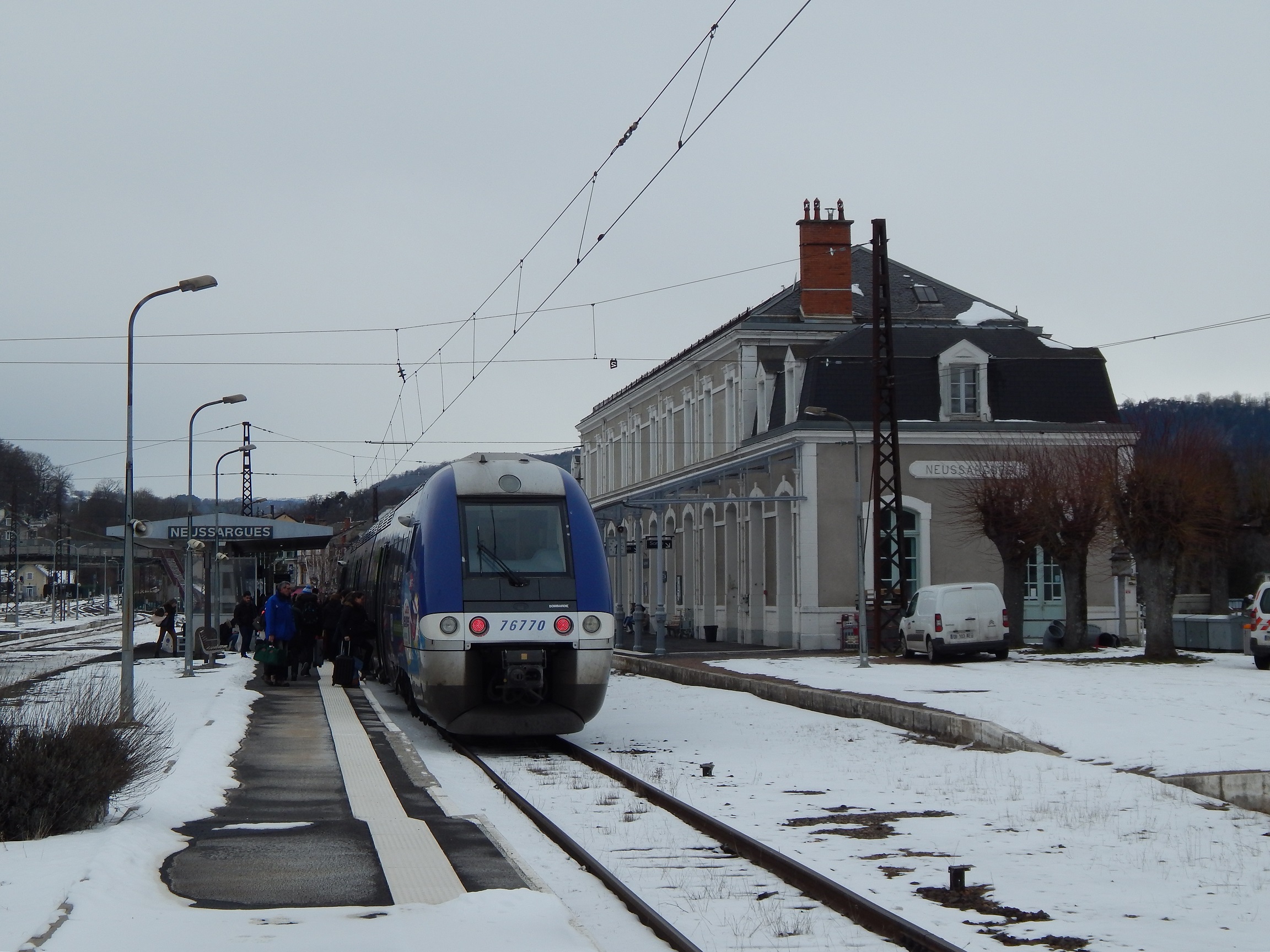 L722 PK708,5 (1) Neussargues 2017-01-22
L722 PK708,5 (2) Neussargues 2017-01-22 (Z 7370)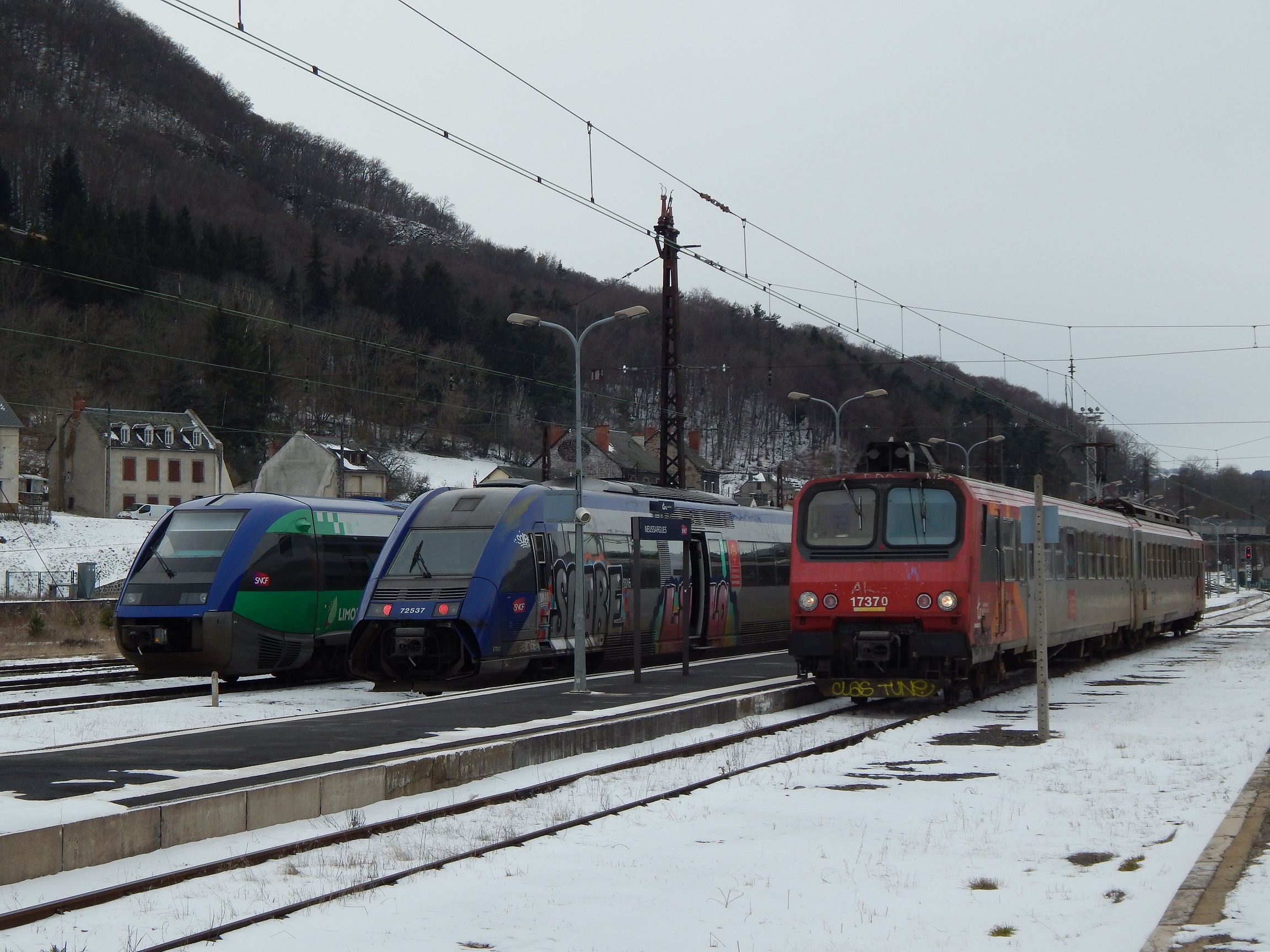 L722 PK708,5 (3) Neussargues 2017-01-22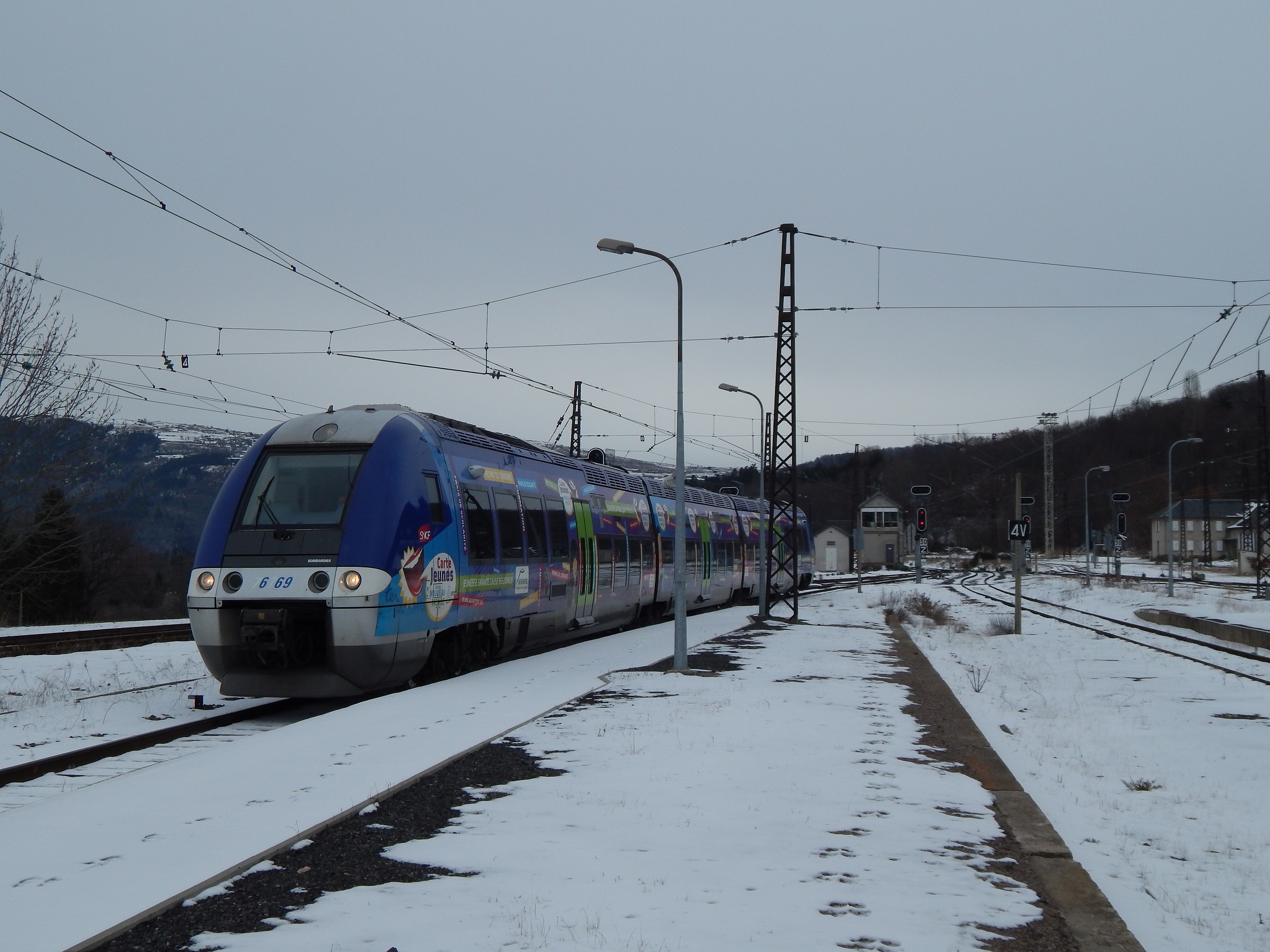 L722 PK708,5 (4) Neussargues (arr X 76769-770 de Cl-Fd) 2017-01-22
MERCI DE VOTRE VISITE / THANKS FOR VISITING